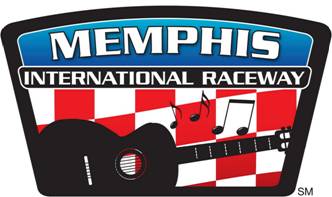 After another blast of arctic air, ice and snow, Memphis International Raceway (MIR) has postponed its scheduled racing for this weekend.
"It's the same old story I'm getting tired of telling," said Drag Strip Director of Operations Paul Cartwright. "We hate to disappoint these racers, but racing conditions are a priority and the safety of your racers, fans and track crew trump racing this weekend."
The bright side to this latest cancellation is that make-up dates for the postponed races have been determined with two double-header races now scheduled.
The first double header race will be on Saturday, April 25. That race will feature full class racing including a 2nd Hand Power Stock/SuperStock competition. The second will be Saturday, July 25 and be highlighted by 6.0 and 7.0 competition. Gates open those days at 10 a.m. with the first time trials starting at noon with racing at 2 p.m. At the conclusion of the first race (approximately 6 p.m.), drivers will have one time trial to dial their cars into the changing conditions before starting the second race.
The final makeup date will be on Saturday, August 29 and take place once the Fun Ford Series event wraps for the day. Gates will tentatively open at 5 p.m. that day with time trials at 6 p.m.
"We've got drivers who are competing for a team championship at the end of the year and we want to give them every opportunity possible to earn points," said MIR VP and GM Pam Kendrick said. "We wanted to give the racers both a little good news for a change and as much notice as possible, so they can plan accordingly."
The next scheduled events at MIR are a Test N Tune on Thursday, March 12 (gates open at 5:30 p.m.) and the HP Motorsports Grudge Race on Saturday, March 14 (gates open at 2 p.m. with racing starting at 3 p.m.).
For more information regarding MIR, please visit www.RaceMIR.com, call (901)-WOW-Race or follow us at www.Facebook.com/RaceMIR or @RaceMIR on Twitter and Instagram