Join us in the speed shop of Top Fuel Motorcycle world record holder and 20-time drag racing champion Larry "Spiderman" McBride as he shows us how he and his brother make Top Fuel Nitro Bikes, shows us the latest builds in all different stages and gives us a detailed look at the world's quickest drag bike (5.50, 265 mph) known as "Star."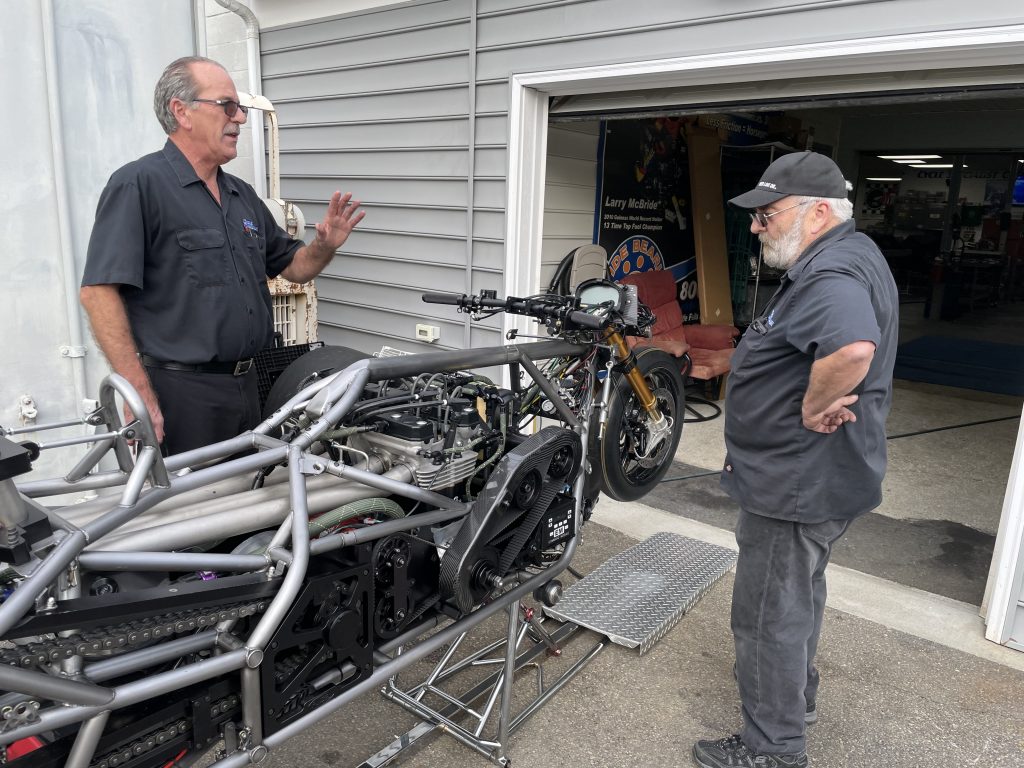 We take a walk around the shop and catch Steve McBride in action, machining motorcycle parts by hand. We give you a look at the raw materials, the machining process and the finished project. McBride shows us the new builds for Athol Williams of New Zealand, just a bare frame at the moment, Dave Vantine's "Yellow Bullet 2" build in progress, the completed show quality build of Jimmy "The Hulk" Brantley", and we even get a look at the first motorcycle to run a 5-second elapsed time, "Blue" that suffered a Top Fuel explosion in 2015, but will be rebuilt. Enjoy this inside look into the shop of Larry "Spiderman" McBride.
There are more videos on the Cycledrag Youtube channel (please subscribe here) and the Cycledrag.com Facebook page (Please like here) and more will be coming soon. Check back daily.