The stars have aligned perfectly for the new Southeastern Drag Bike Association (SDBA) to debut in stellar fashion. The series premier last month in Ringgold, Ga. marked the first all-motorcycle drag race since the pandemic shutdown, during a time when most tracks and organizations elsewhere were idle. This situation motivated racers from outside the region to give the upstart league a try.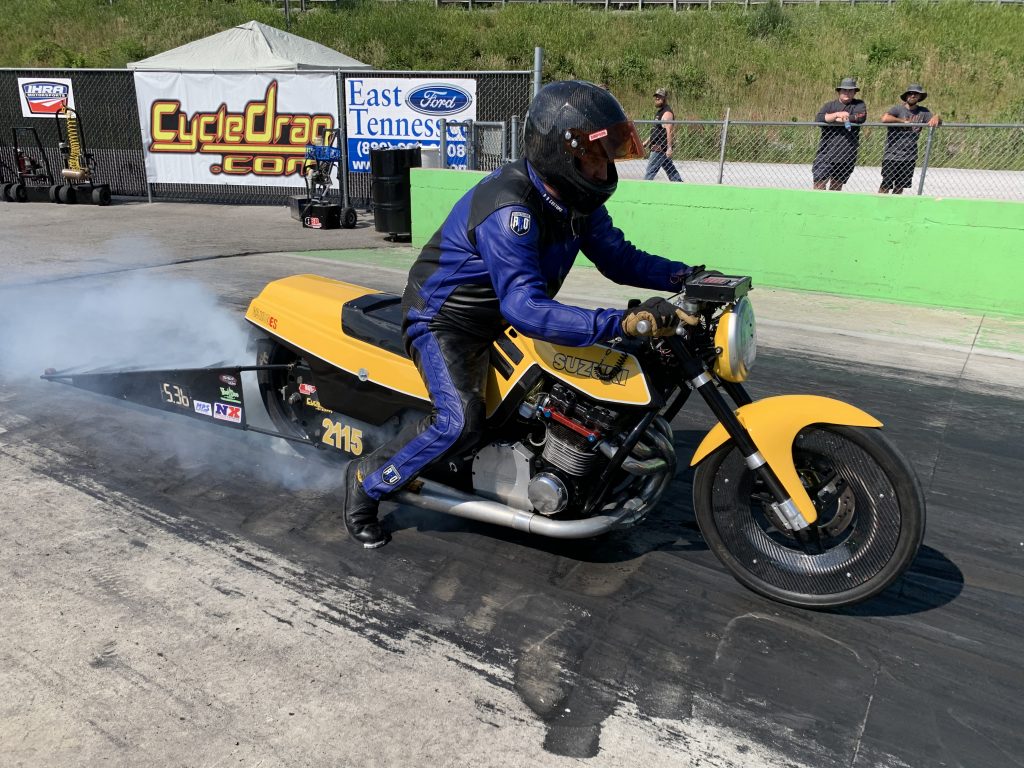 Round No. 2, the VooDoo Custom Motorcycle Components Tennessee Bike Rumble on June 20th in Crossville, Tennessee got another influx of unexpected entries when the popular XDA series was forced to cancel what would have been it's season-opener due to bad weather.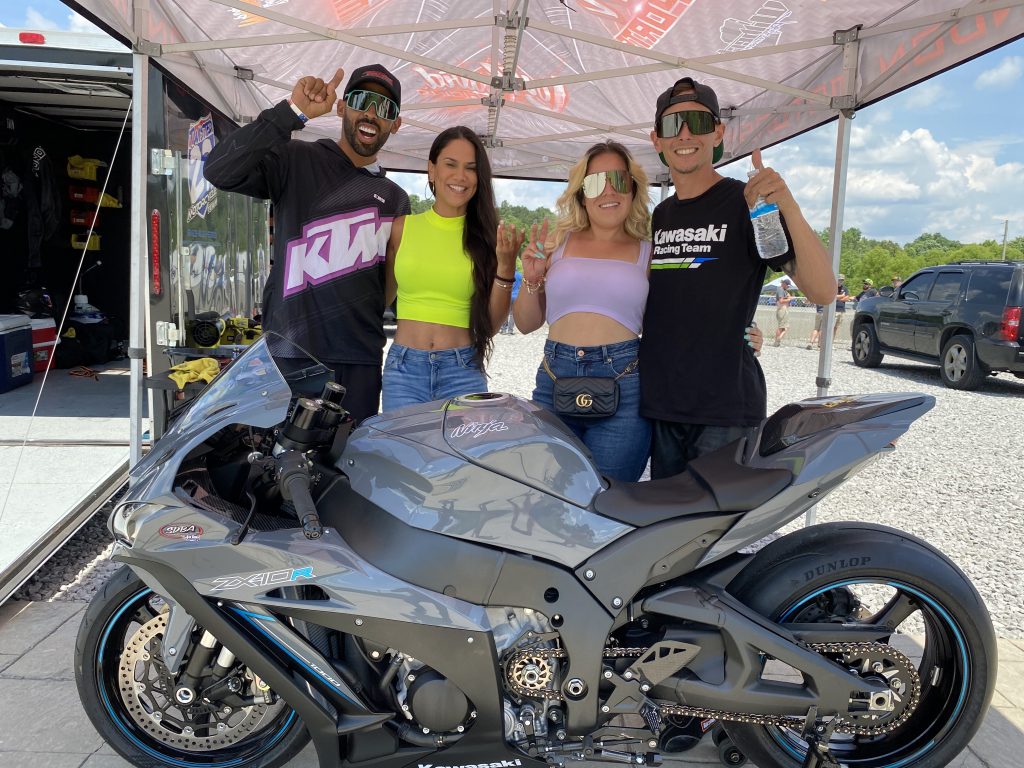 The Rumble was another special and successful race that featured appearances by stars from the TV show Street Outlaws.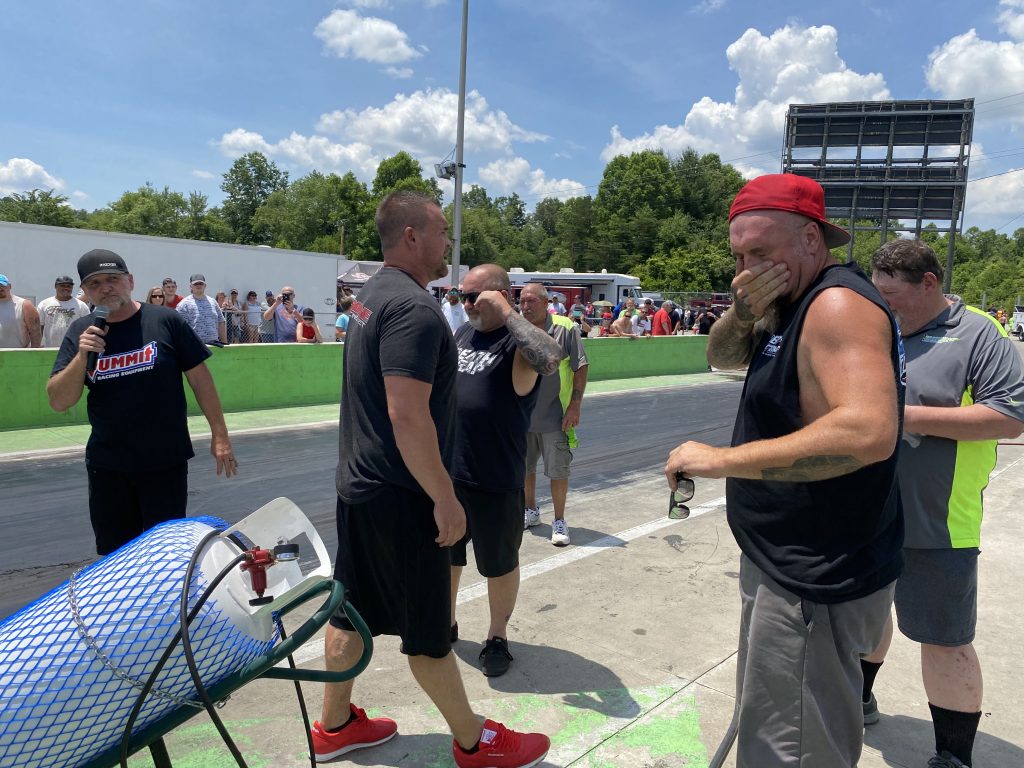 Cycledrag was there to cover the race and there will be much more video coverage coming on the Cycledrag YouTube channel (please subscribe here) and the Cycledrag.com Facebook page (Please like here). Check back daily.
In the meantime, SDBA co-owner Brian Dale passed along the following –
It was a hot day for sure with the sun bearing down on the racers all day! The track was also hosting several Street Outlaw car appearances and a small car show so there were spectators that may have learned a little about motorcycle drag racing as 192 motorcycles filled the 1/8 mile track in northern Tennessee.
As mentioned before and always, the SDBA will continue to monitor each race and work to improve to become the best it can be. We thank everyone for their patience, as there were some issues with ladders due to communication errors with the tower. Each track is different, and this was our first event at Crossville. We will be handling qualifying and laddering going forward and improving our news and delivery of qualifying and race results.
The 865 Racing 32-bike Shootout on Friday night was won by Garreth Sheppard for a major payday in his win over Ronnie Woodall Sr. Sheppard's .034 reaction time and 5.027 on a 5.02 dial to Ronnie's .022 light and 5.8223 on a 5.83 dial.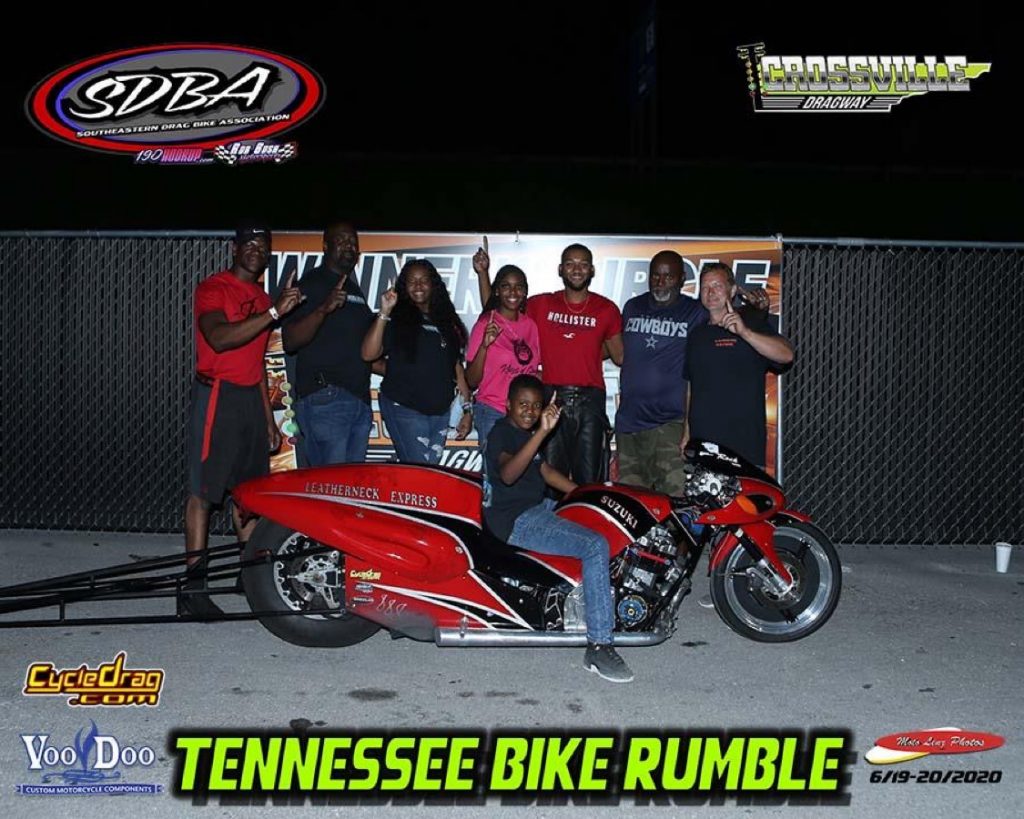 Weeks Performance 4.60 (13 entries) was a barn burner of a class this weekend with some really close races! In the semis Ronnie Procopio defeated Les Stimac with an .020 light and a 4.6119 to a .018 RT and a 4.6202. Rock Sanders took the win over Smokin Joe .026 light & 4.61 to a .0098 light and 4.59 breakout. Sanders went on to defeat Procopio in the finals due to Procopio's red light.
Schnitz Racing Top Gas (21 entries) had some great action as well! Jeremy England defeated Johnny Mullikin in the semis with a major upset. After having an .078 light to Mullikin's .002, Jeremy ran a 5.12 ET but Mullikin could only pull off a 5.18 ET on the other end. Dalton Markham had the bye in semi's. Jeremy went on to defeat Markham in the finals.
Liguori Drag Racing Super Comp (14 entries) – In the semi's Kevin Peterson defeated #12X Nash due to breakout as Dalton Markham defeated Rico Brown, as Rico went red. Dalton Markham defeated Peterson in the finals as Peterson went .004 red.
HTP Performance Super Stock (3 entries) – Patrick Cooper takes the win over Fandon in an ultra-competitive heads up matchup with an .054 light to Fandon's .133 and a 5.90 to 5.92
865 Racing 6.0 (29 entries) – Duane Jackson took the holeshot win over Jeremy England with his .027 light while Todd Roberts took the bye into the finals. Todd Roberts then took a holeshot win over Duane Jackson in the final round for the trophy.
MPS Pro ET (48 entries) – In the semi's Mark McCoy took the win over Boo Brown as Boo drew a red light. Dalton Markham had a bye into the finals. Mark CcCoy went on to win the final round against Dalton Markham.
Brock's Performance Street ET (54 entries)- In the semi's John Markham defeated Garreth Shepperd in a double breakout while Travis Kotz had a bye into the finals. Kotz went on to take the win over John Markham in the finals earning his first ever win!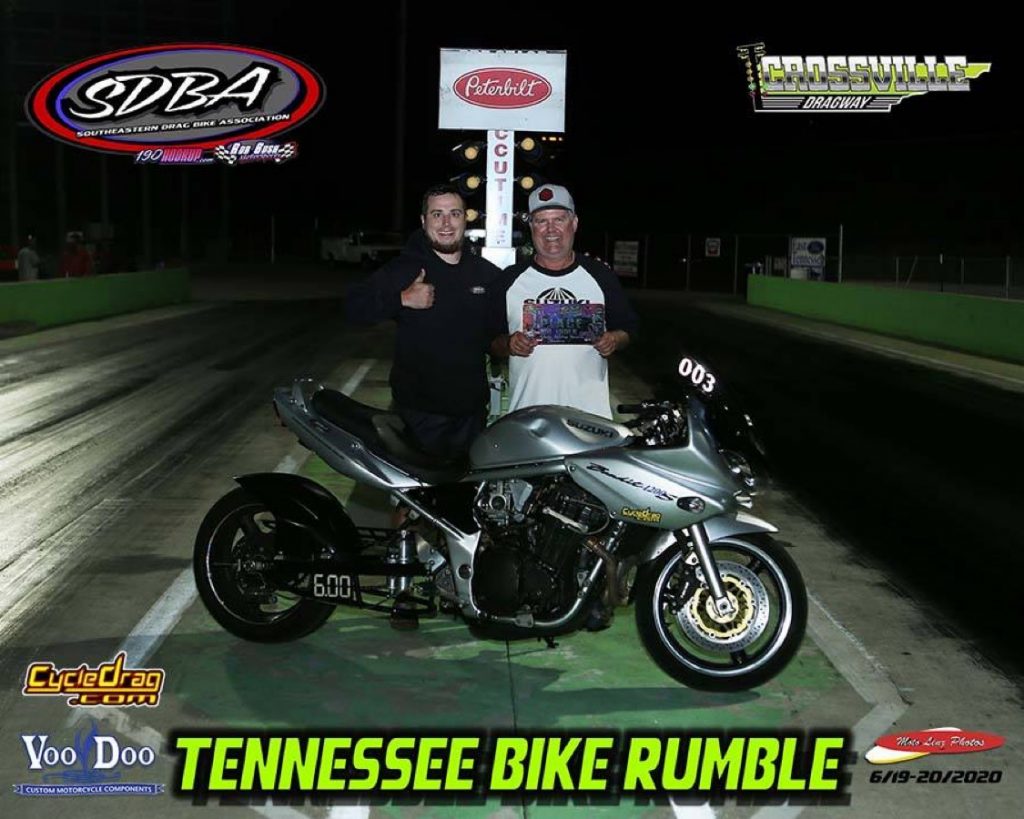 WhatAGraphic! Jr Dragsters (7 entries) had the young Caeson Markham taking the win over Kaeleigh Welch in the finals.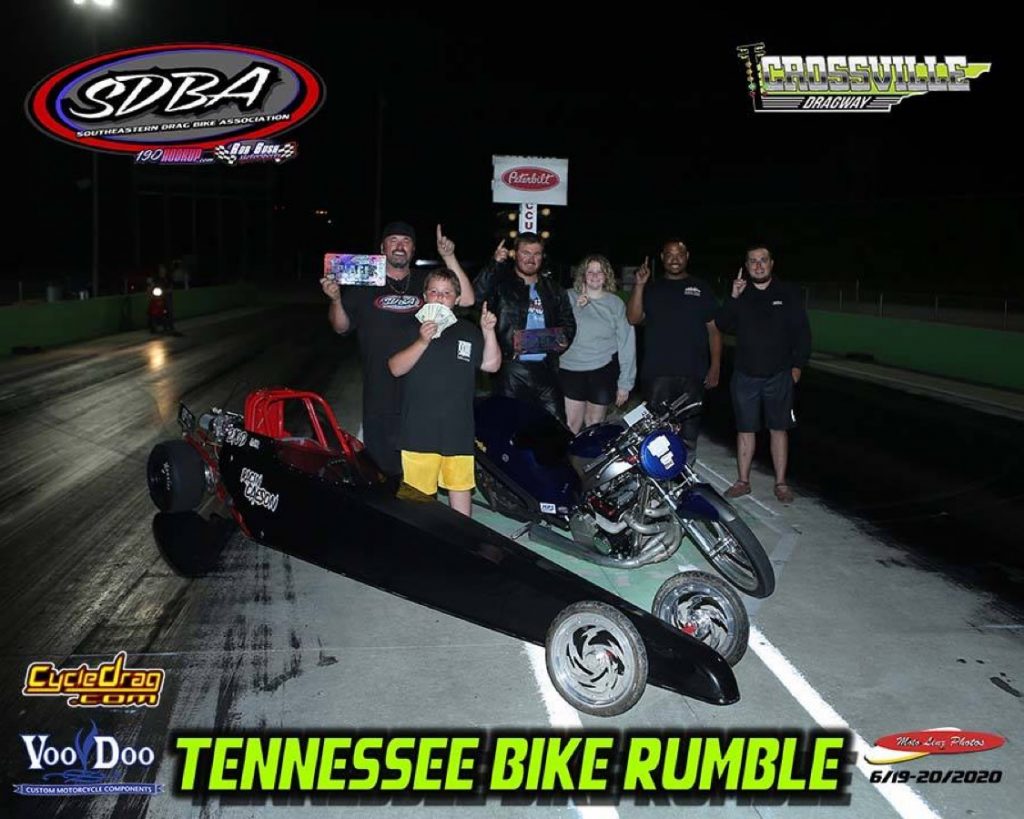 We cannot thank our racers enough for all your support and understanding on another track record-breaking motorcycle event weekend! Be on the look out for photos from Michael Davis and videos from Jack Korpela III. Jack flew in from California again and Michael brought his trailer/printer/graphic studio from Ohio to capture the event, so be sure to buy some photos from Michael!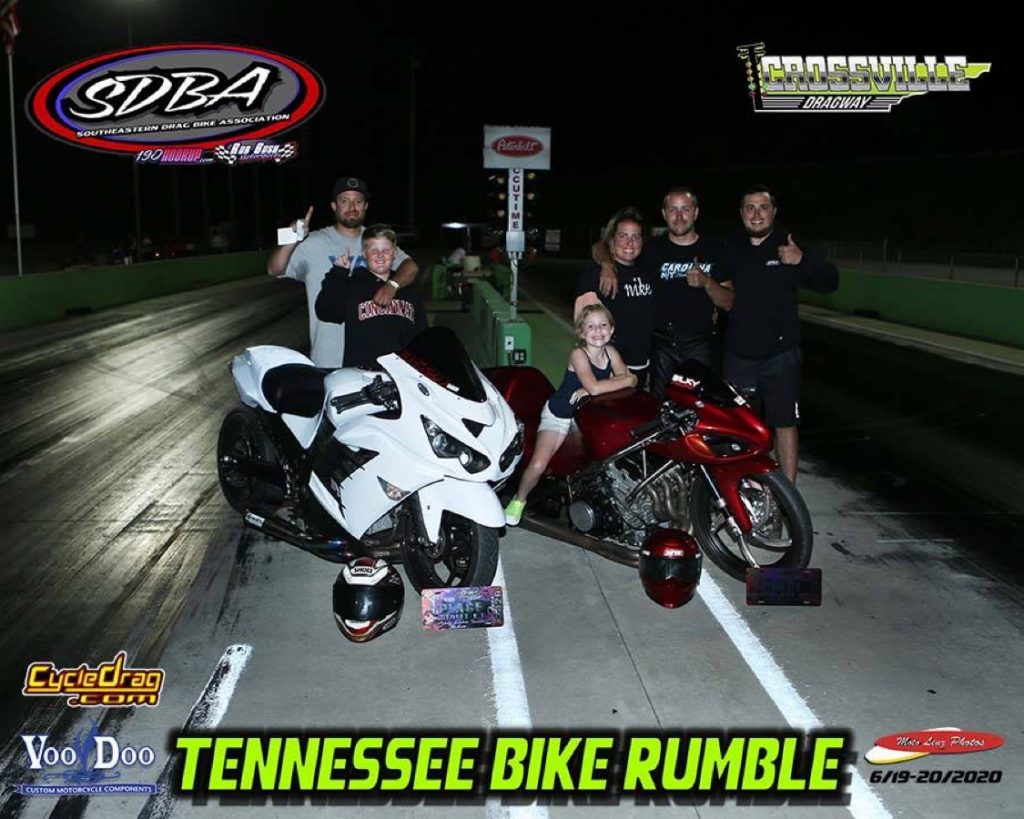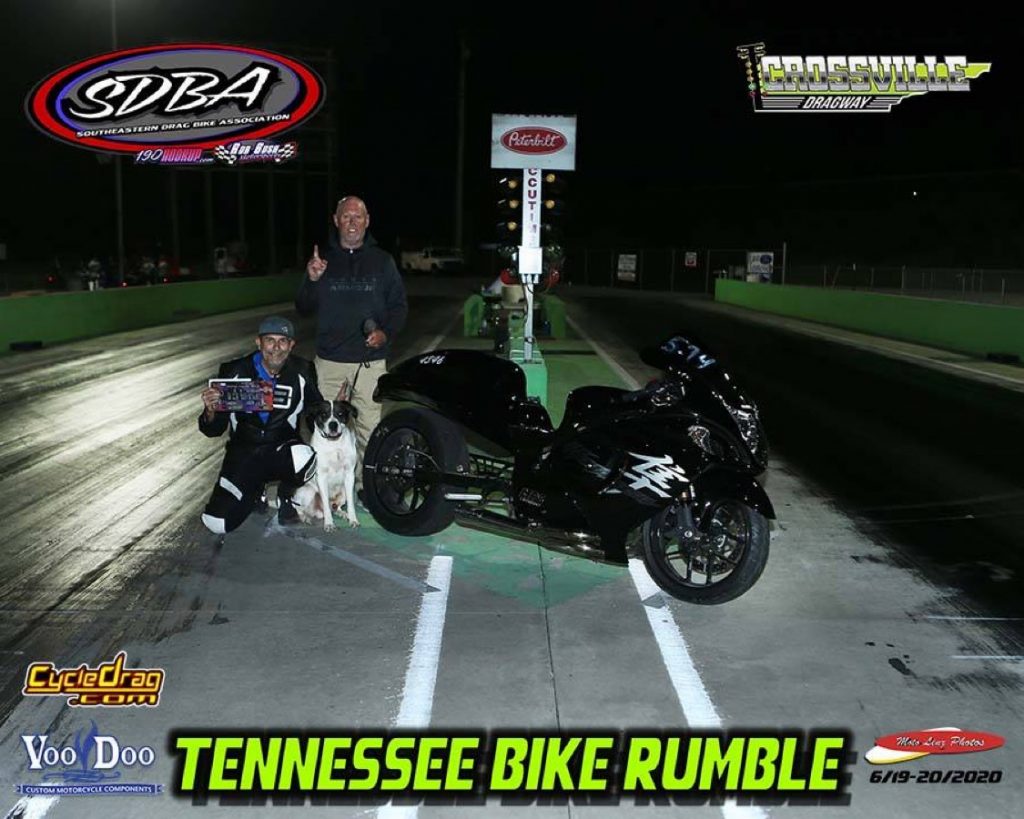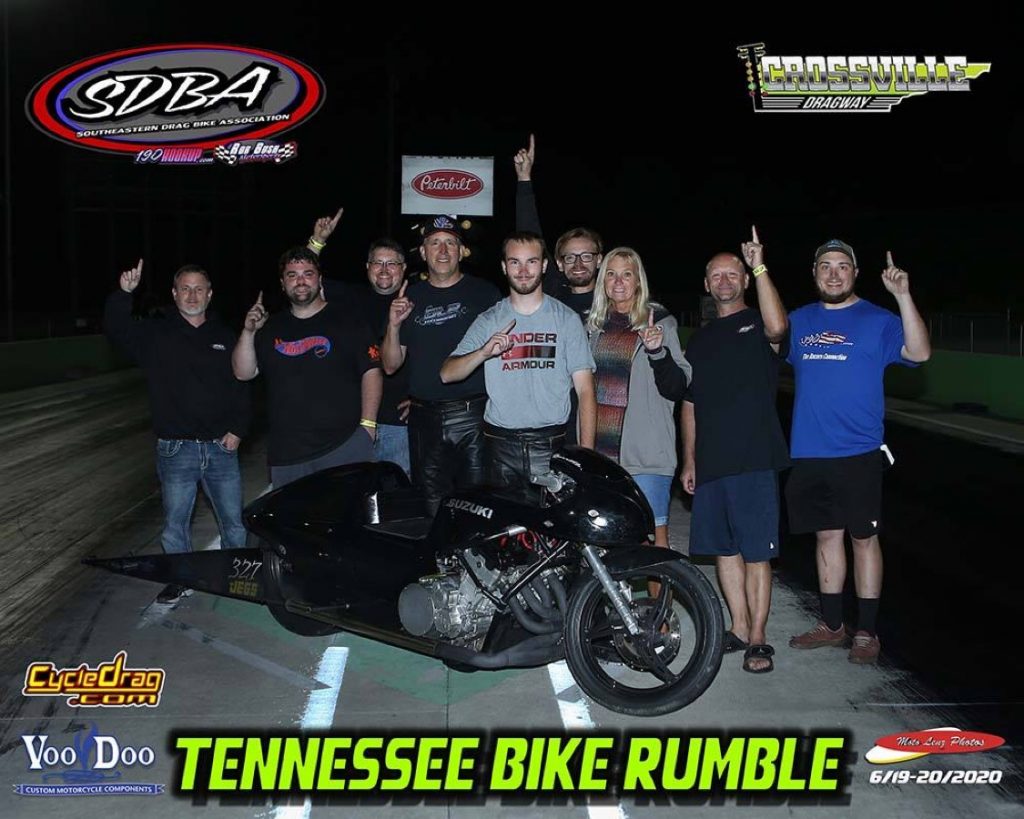 Video coverage courtesy of Schnitz Racing, MTC and Hard Times Parts and Service
There are more videos on the Cycledrag Youtube channel (please subscribe here) and the Cycledrag.com Facebook page (Please like here) and more will be coming soon. Check back daily.
To take advantage of some amazing discounts at Brock's Performance, click – http://brocksperformance.com?aff=12