The Southeastern Drag Bike Association, presented by Rob Bush Motorsports 190HookUp.com, hosted the BB Racing Fall Smackdown at Crossville Dragway on September 5th 2020. At 1854 ft elevation, the air density was over 3000 at times but it didn't stop the racers from nailing their numbers in index class racing. The weather was amazing with temperatures Saturday around 80 degrees which resulted in 193 entries for competition. The 50/50 raffle raised $400 for The Grace and Joy House, a non-profit organization that provides temporary housing for displaced children, and the winner graciously donated $100 of the winnings as well.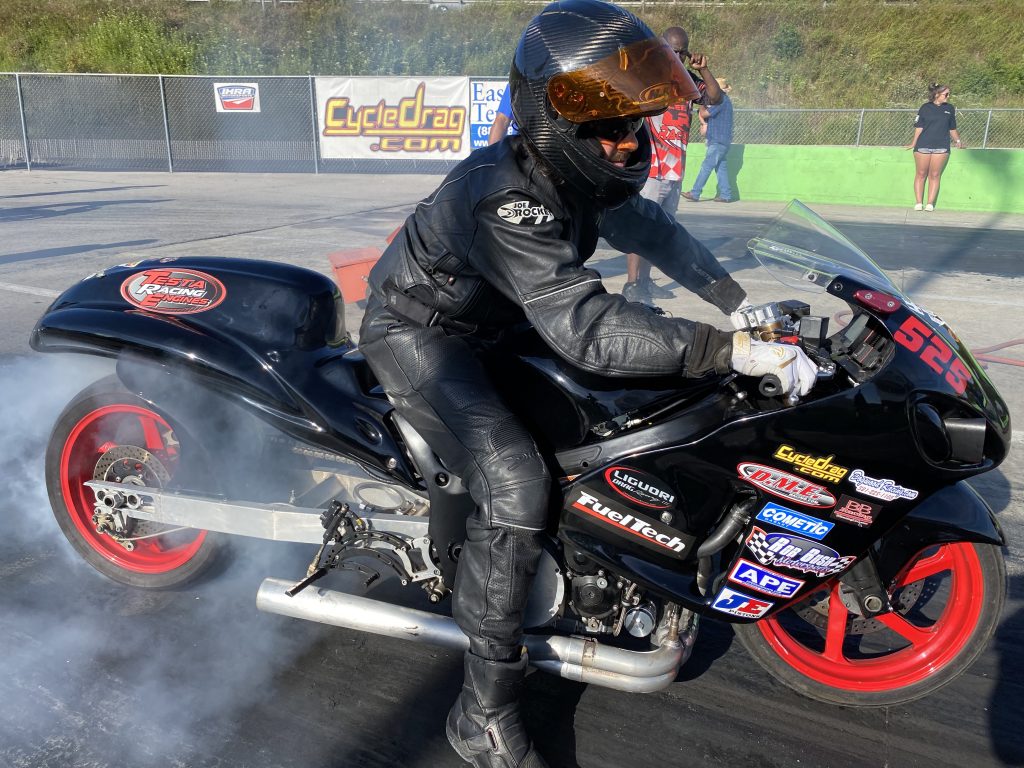 The 865Racing 32 bike Shootout Friday night ended up with a scooter race in the finals between motorcycle drag racing legends Dustin Lee and Joe Deck. Joe went down with a red light but both riders ran surprisingly close to their 22 second dial ins. Both riders had agreed to split the purse and were having a little fun for the last pass of the night.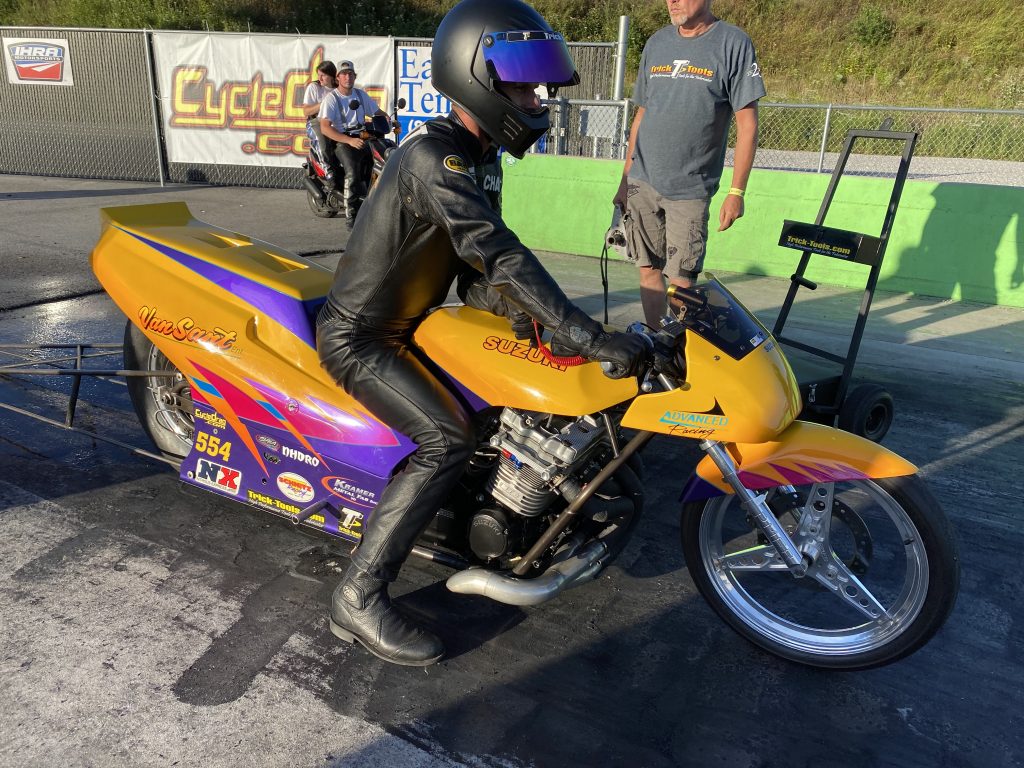 MPS Pro ET – 39 entries – Winner Dustin Lee R/U Ronnie Woodall Jr.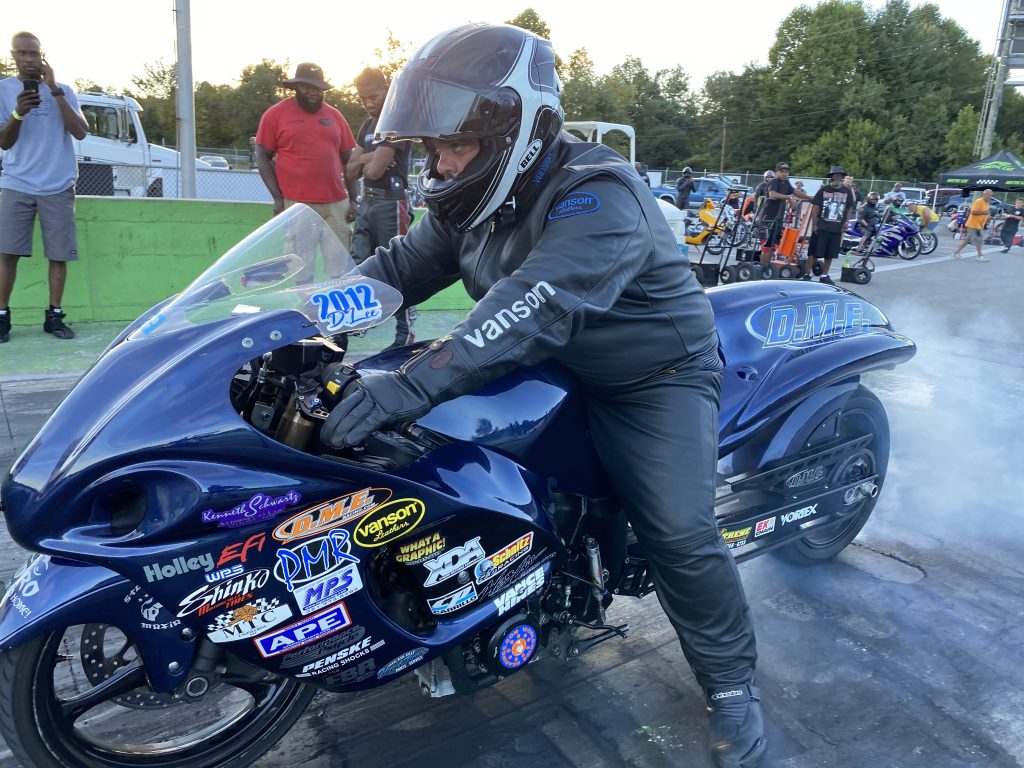 WhaAGraphic! Junior Dragsters – 6 entries – Winner Kaleigh Welch R/U Ennalin Rogers
Brock's Performance Street ET – 59 entries – Winner Dusty Brazel R/U Dustin Lee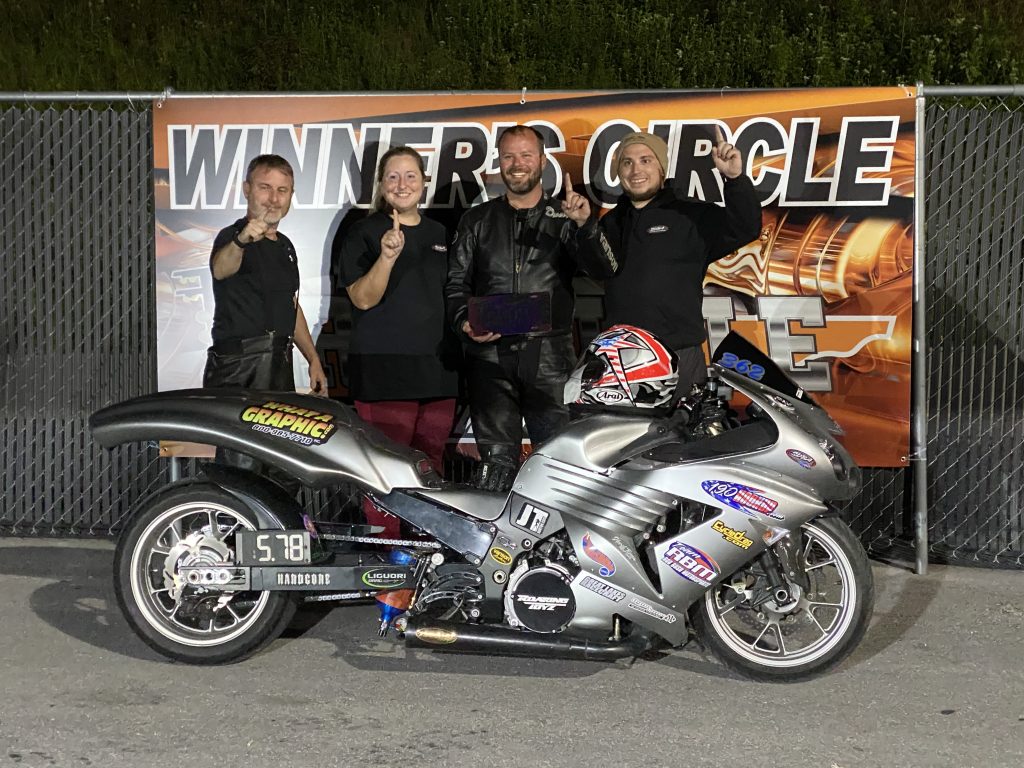 Week's Performance 4.60 – 10 entries #1 Qualifier Broderick Hollywood Jackson – Winner Cordell Brown R/U Brett Stoner
HTP Performance Super Stock – 4 entries – #1 Qualifier Shawn Henson, Winner Patrick Cooper R/U Shawn Henson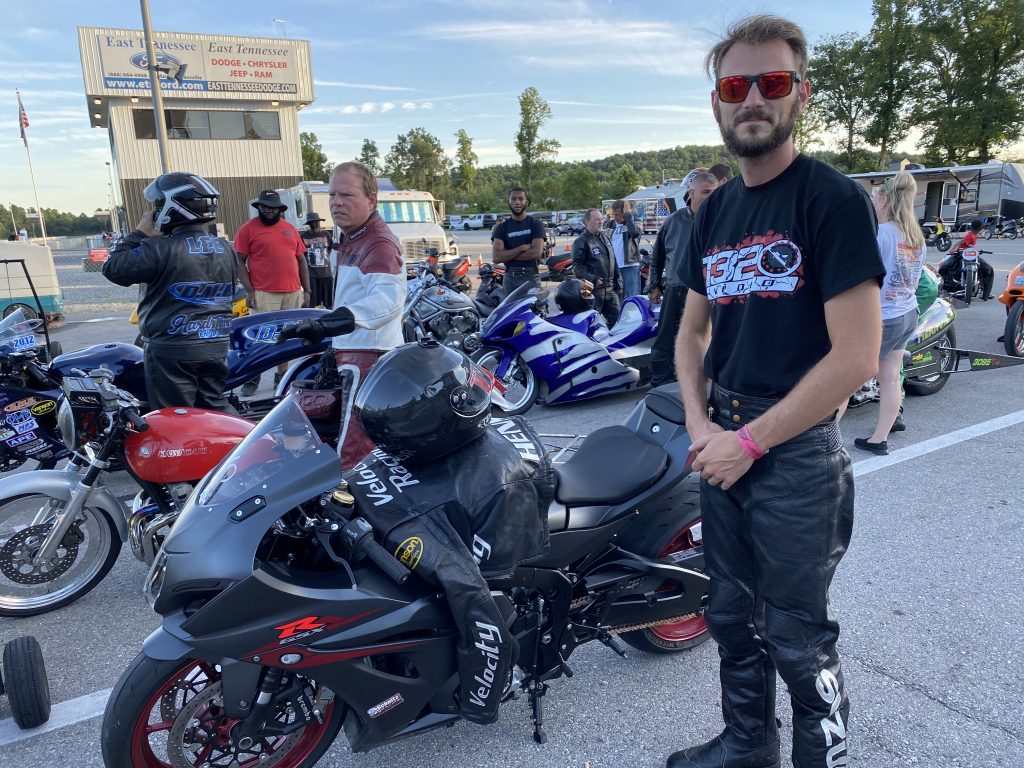 Schnitz Racing Top Gas – 13 entries – #1 Qualifier Thomas Cole – Winner Dustin Lee R/U Thomas Cole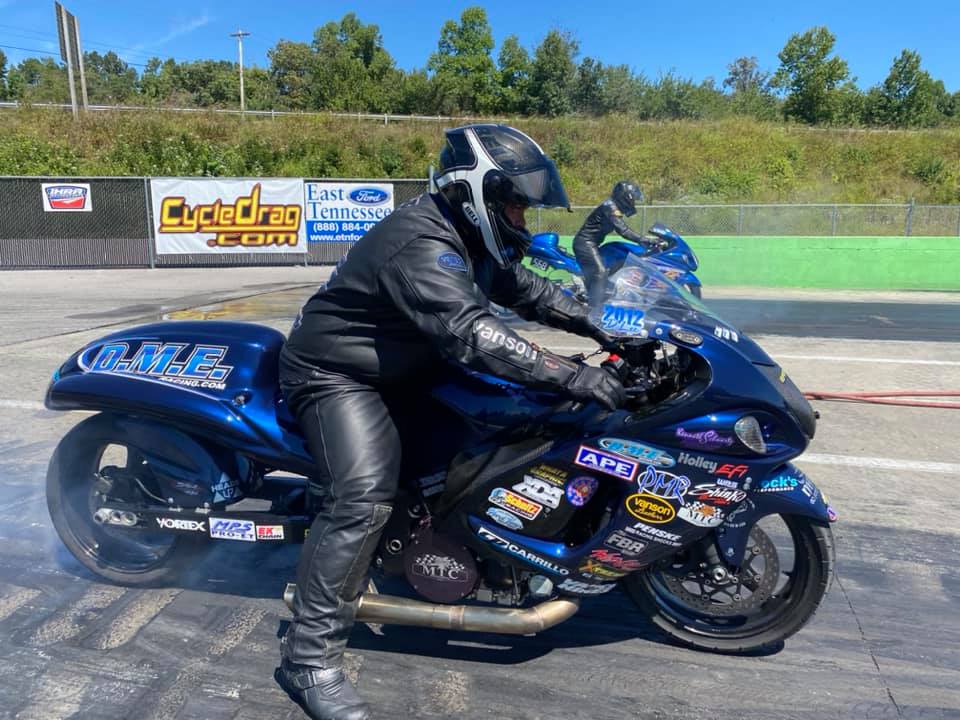 Lee becomes the first no wheelie bar racer to win Tp Gas on the 1/8th mile. (video below)
Heatwave Designs V Twin – 12 entries – Winner Stacy Smith R/U Brian Dale
Liguori Drag Racing Super Comp – 18 entries – #1 Qualifier Dustin Lee Winner John Markham R/U Duane Jackson
865 Racing Ultra Sportsman – 31 entries – #1 Qualifier Casey Hunt – This class had 6 6.00's in only 2 rounds of qualifying! Winner Pablo Gonzalez R/U John Markham
Event sponsors for 2020: Allstate, RV Avacados, VooDoo Racing Components, Hard Times Parts and Service by Dustin Lee, BB Racing by Bill Bullers
Associate Sponsors for 2020: A Touch of Color Paint by Michael Bowman, Commercial Insurance Associates
Title Sponsor for 2020 Rob Bush Motorsports / 190HookUp.com