The Southeastern Drag Bike Association, presented by Rob Bush Motorsports 190HookUp.com, hosted the Allstate Down Home Agency Scenic City Rumble at Brainerd Motorsports Park in Ringgold Georgia on October 25th 2020. At 696 ft elevation, the air density was set for some good racing. Unfortunately, the weather caused some delay. Testing was great on Friday but Saturday was awash in the middle of round 1 of qualifying. Luckily, Sunday was a great day for racing with over 230 entries for competition, with 22 leaving due to the rain Saturday.
The 865Racing 32 bike Shootout Friday night ended up with Wes Brown and Pablo Gonzalez in the finals, with Wes pulling off the win.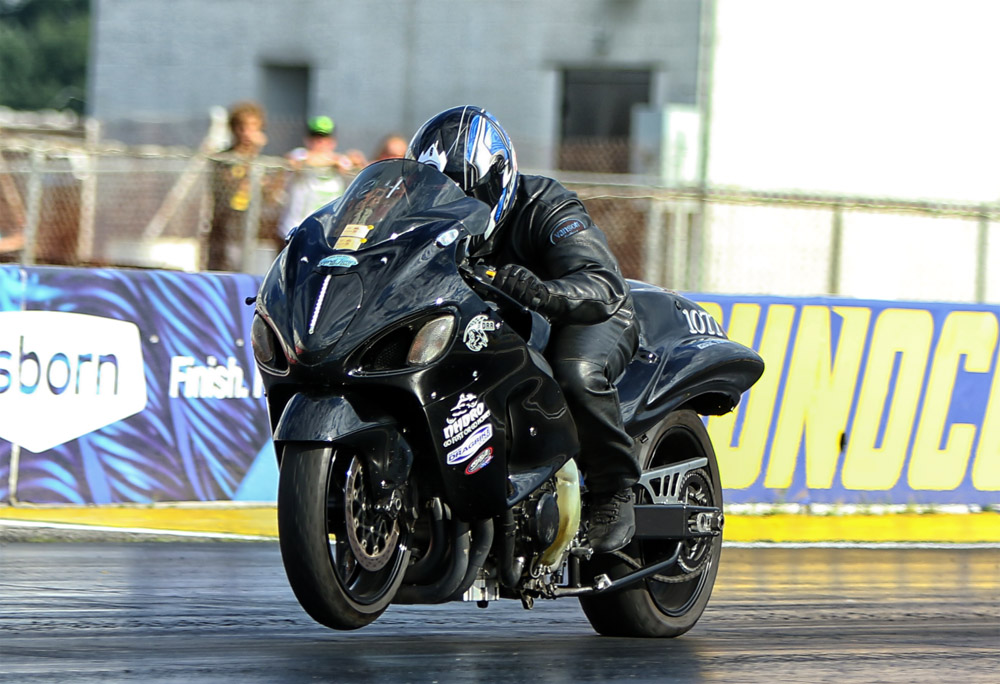 MPS Pro ET – 47 entries – Winner Boo Brown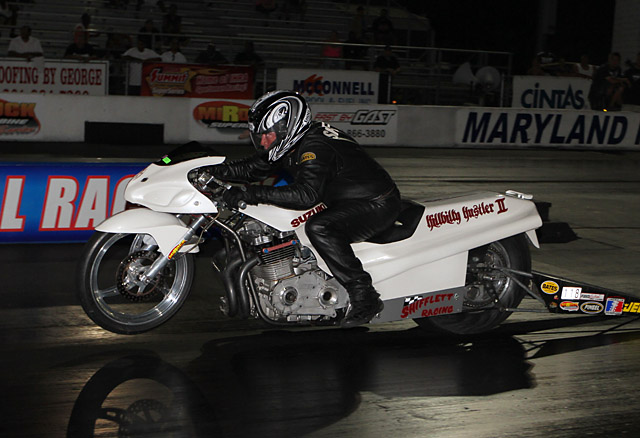 WhaAGraphic! Junior Dragsters – 10 entries – Winner Kaleigh Welch R/U Drew Brown
Brock's Performance Street ET – 52 entries – Pablo Gonzalez R/U Randy Parker
Week's Performance 4.60 – 15 entries $9000 PURSE!! #1 Qualifier Mac McAdams – Winner Boo Brown R/U Smokin Joe
HTP Performance Super Stock – 4 entries – #1 Qualifier Pablo Gonzalez, Winner Pablo Gonzalez R/U Patrick Cooper
Schnitz Racing Top Gas – 10 entries – #1 Qualifier Robin Procopio – Winner Joe Deck R/U Dustin Lee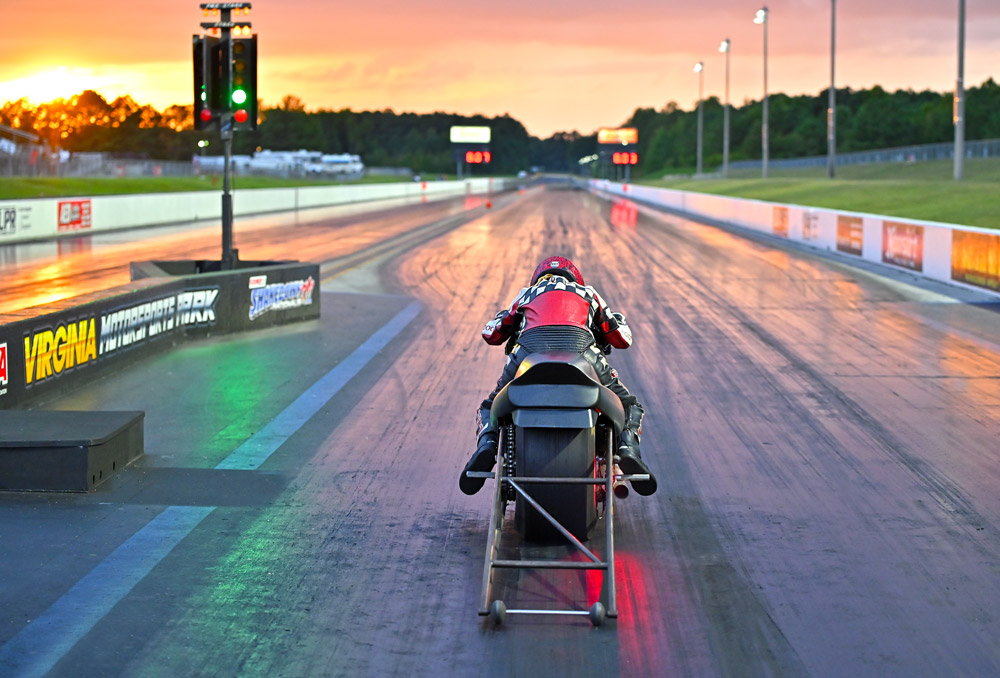 Heatwave Designs V Twin – 12 entries – Winner Ronnie Harris R/U Casey Smith
Liguori Drag Racing Super Comp – 20 entries – #1 Qualifier Willie Hebert Winner Willie Hebert R/U Nick Hamlett
865 Racing Ultra Sportsman – 34 entries – #1 Qualifier Brian Dale Winner Nick Hamlett R/U Bob Burt
Event sponsors for 2020: Allstate Down Home Agency, RV Avacados, VooDoo Racing Components, Hard Times Parts and Service by Dustin Lee, BB Racing by Bill Bullers, Croz's Custom Cycles
Associate Sponsors for 2020: A Touch of Color Paint by Michael Bowman, Commercial Insurance Associates, DSDR Podcast
Title Sponsor for 2020 Rob Bush Motorsports / 190HookUp.com
There are more videos on the Cycledrag Youtube channel (please subscribe here) and the Cycledrag.com Facebook page (Please like here) and more will be coming soon. Check back daily.