Top Fuel Motorcycle legend Sam Wills remains in Mercy Hospital in Oklahoma City following a surgery this past Saturday to repair a fractured fibula, suffered in a shop accident. Wills says he is "hurting" but takes solace in hearing doctors are pleased with how the operation to insert a titanium rod from his pelvis to his knee went.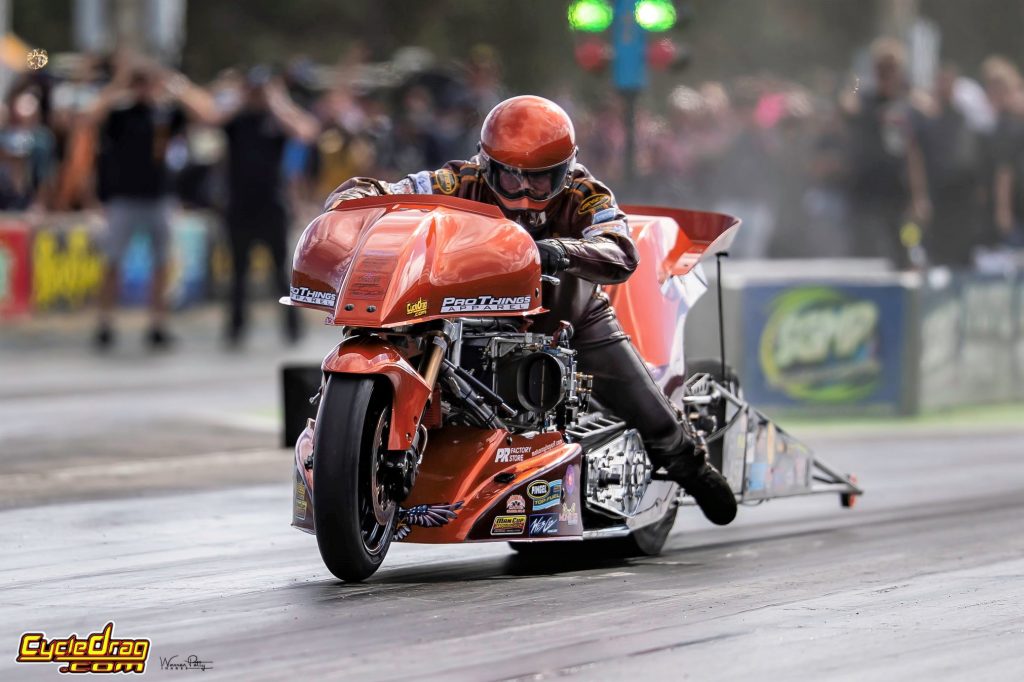 "The surgery went well," 66-year-old Wills said. "I know I am going to have a painful rehab ahead and I will not be able to walk for four weeks, but the doctors told me I should be able to do quite a bit in 12 weeks."
Wills was injured when he was trying to remove a piece of plywood from the shop he is moving out of due to a Covid-related business slowdown. Wills has been moving since the beginning of January.
"I was about 12 feet off the ground when the plywood let go on me," Wills said.
Wills plans to shut down his general motorcycle business and move into friend Todd Martin's shop to concentrate on he and his customers' Top Fuel racing programs. He says with the help of friends the move to a new shop will still happen on time.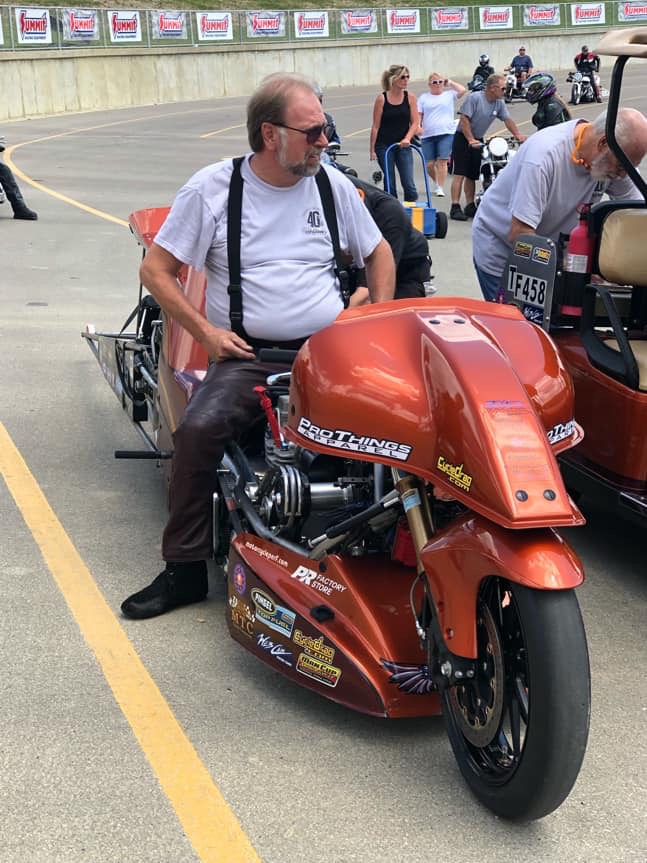 When Cycledrag learned of Wills' unfortunate fall, we had assumed it would be at least a year of recovery and assumed he would be a scratch for the much-anticipated Norwalk Night Under Fire, August 7th from Norwalk Raceway Park. With an eye of the Tiger attitude, even Rocky would be proud of, Wills quickly corrected us over the phone.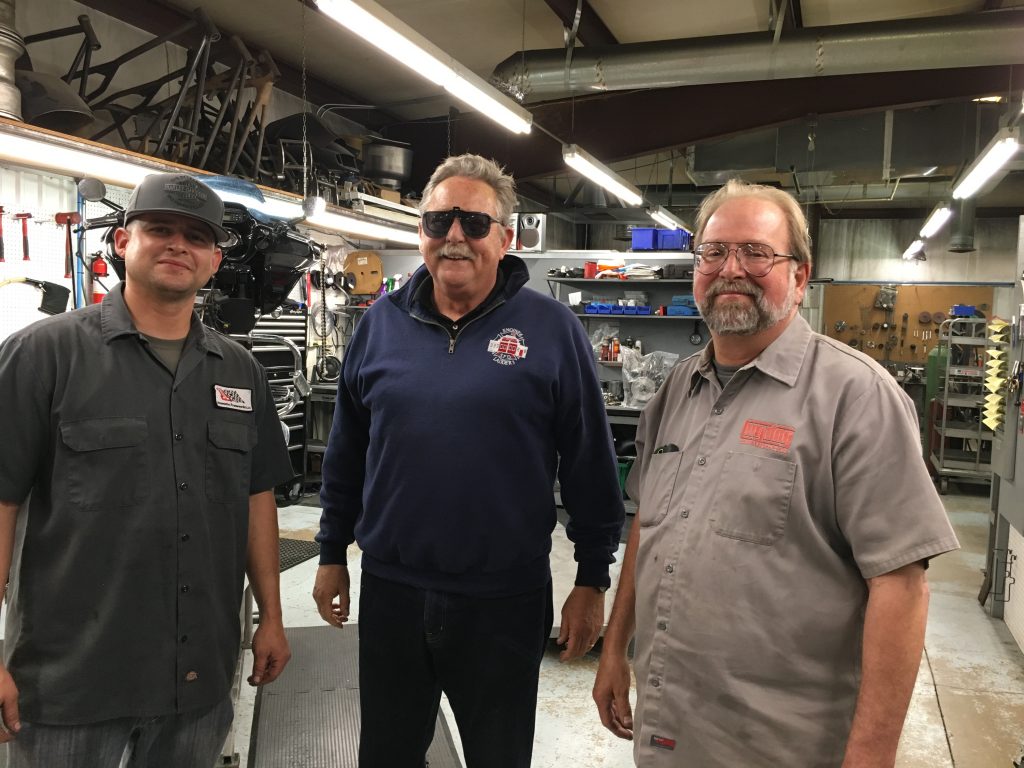 "I still plan on making it," said Wills, who has been racing since 1973 and boasts career best numbers of 5.88 at 243 mph. "I'm going to hit the rehab hard and the doctors have told me I could realistically be ready by August."
Wills sent a message to all of those who have been keeping him in their thoughts and prayers.
"I really appreciate it," Wills said. "I am not capable of getting back to anyone right now, but I will. Thanks so much."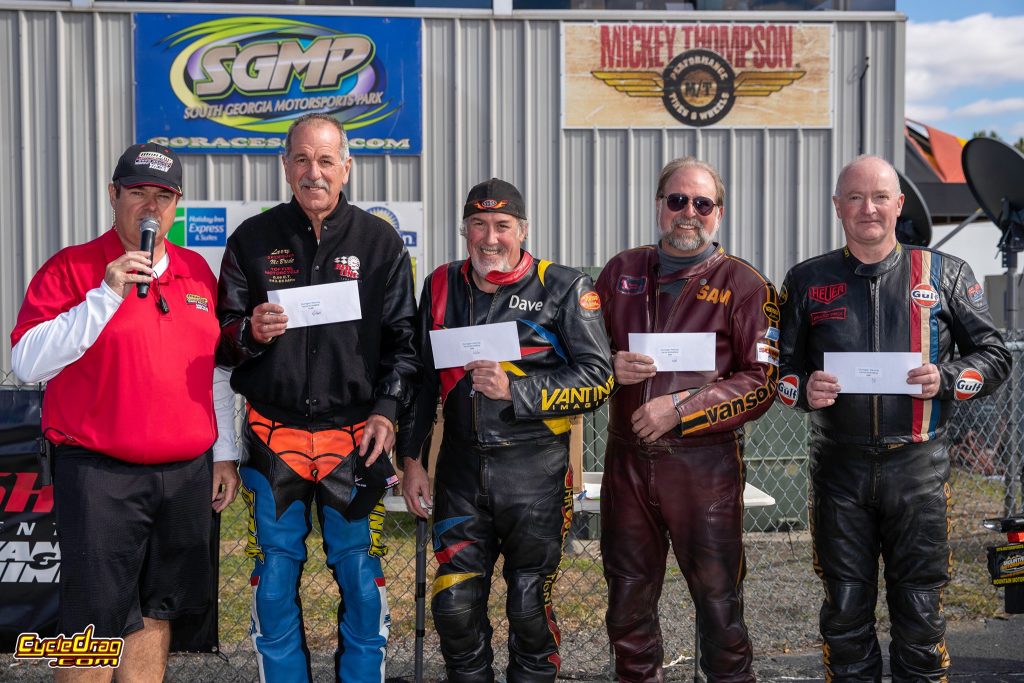 Please join us in sending thoughts, prayers and well wishes to Sam Wills.
There are more videos on the Cycledrag Youtube channel (please subscribe here) and the Cycledrag.com Facebook page (Please like here) and more will be coming soon. Check back daily.