The Spring Nationals at the brand-new Dragway at The Bend, featuring more than 300+ Summit Racing Equipment Sportsman Series competitors alongside group one racers for NDRC Top Fuel, Dananni Hot Shots Top Doorslammer, Top Fuel Motorcycle and Pro Stock Motorcycle, saw drag racing come back to South Australia in exceptional style at the weekend.
Australia's first five-second motorcycle racer Chris "Nitro Voodoo" Matheson and new team rider Mark Drew debuted a brand new Nitro Harley and in small steps the team improved the performance with a pass of 6.37 at 199 mph, shutting off at 1000 ft .
"The team did a great job!" Matheson said. "The new Bend track is excellent and we look forward to improving next time we visit in January. Special thanks to Fueltech and all the Nitro Voodoo sponsors and supporters."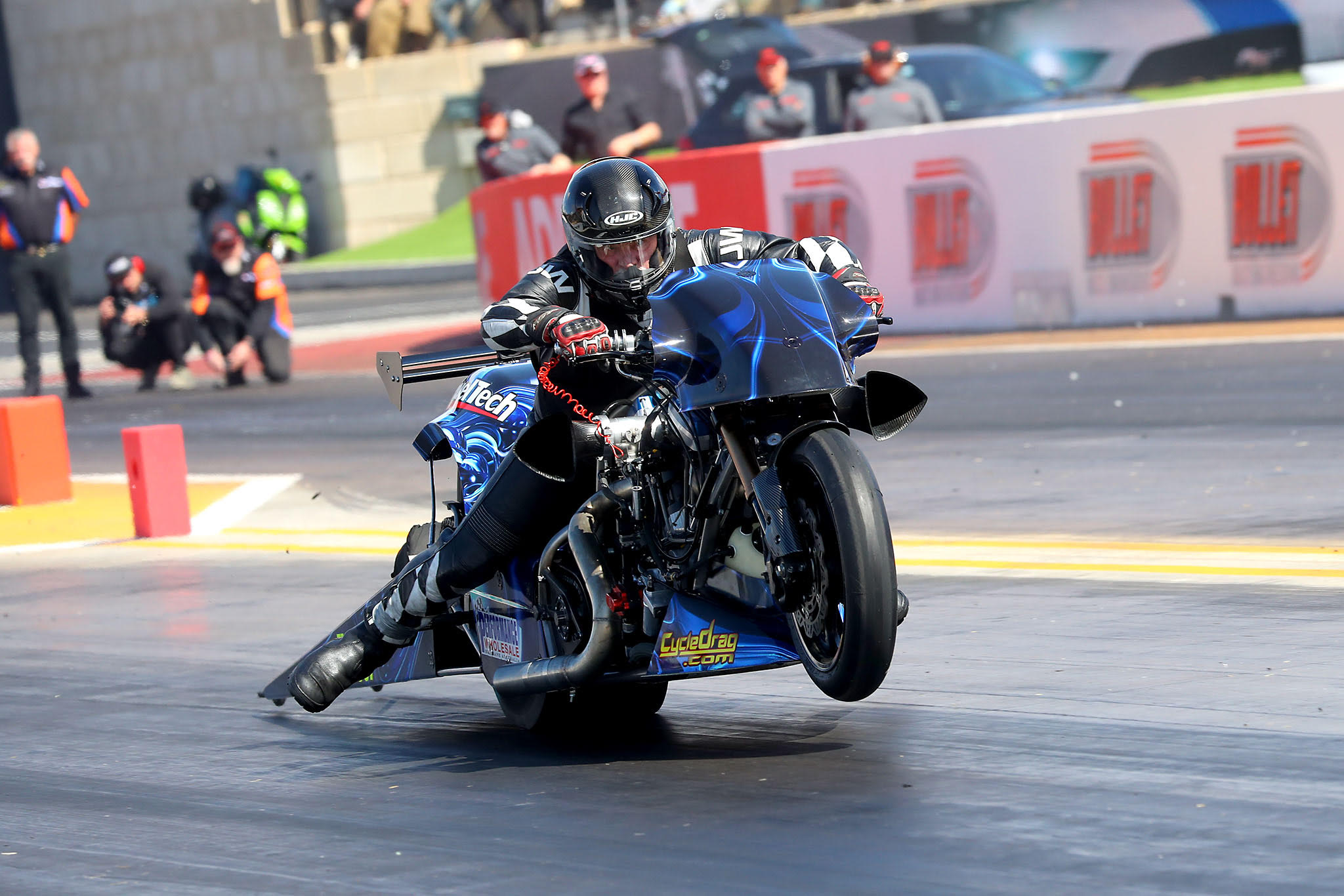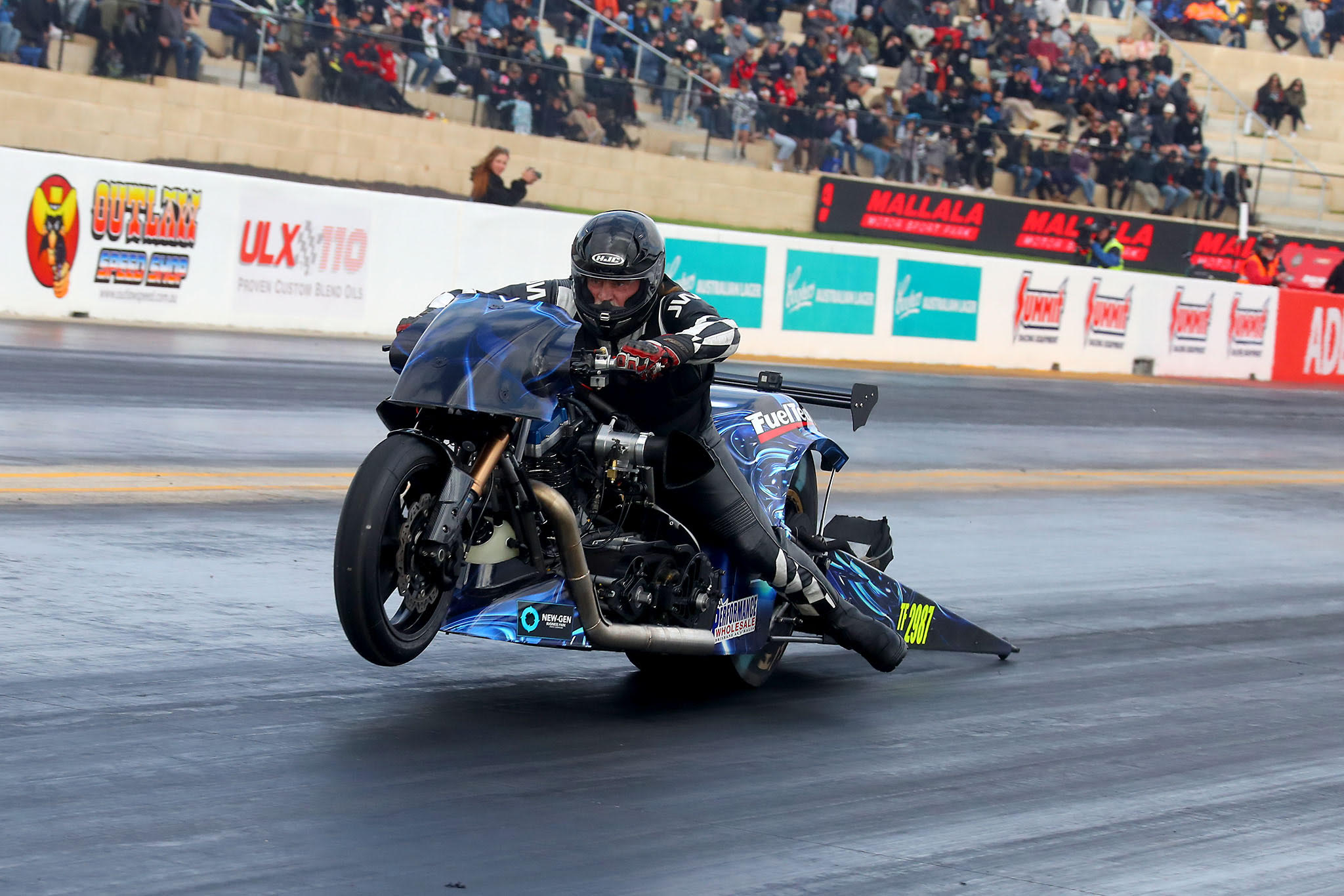 Australian National Drag Racing Association (ANDRA) Chief Executive Officer, Tim McAvaney, said the event marked a milestone moment for Australian drag racing."35,000 race fans poured into Dragway at the Bend over Saturday and Sunday and were treated to a long list of incredible performances from some of Australia's best drag racers across Top Fuel, Top Doorslammer, Top Fuel Motorcycle, Pro Stock Motorcycle, and of course, the Summit Racing Equipment Sportsman Series.
"I could not be more proud of all of the racers for their commitment and dedication to putting on the best show they could as South Australia enthusiastically welcomed drag racing back to the state with the opening of this world-class Dragway at The Bend."
The next round of the Summit Racing Equipment Sportsman Series will be held at the Perth Motorplex's Goldenstates across November 24 and 25, where they will race alongside the group one competitors of NDRC Nitro Funny Car, Top Fuel Motorcycle, Top Doorslammer and Pro Alcohol.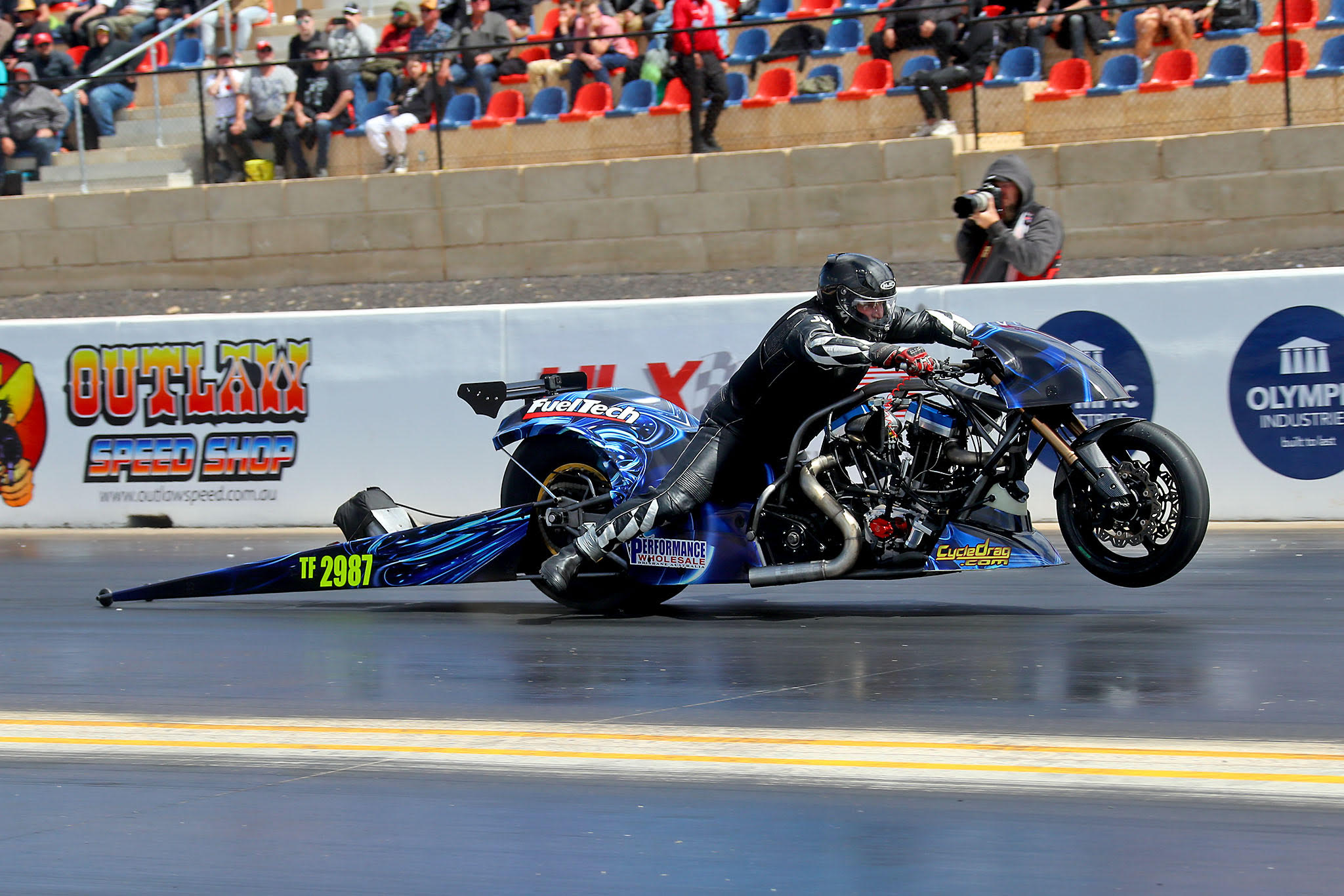 There are more videos on the Cycledrag Youtube channel (please subscribe here) and the Cycledrag Facebook page (Please like here) and more will be coming soon. Check back daily.