We – that's Michel Schmidlin (rider/mechanic) and Sebastian Lindau (mechanic) – are a newly formed drag bike team from Switzerland. I need to say one of the few down here – if I think a little moment about it I can count only seven teams that currently race. So far there is unfortunatelly not that much to tell about us because we are right now at the start of the road because 2019 will be our first season.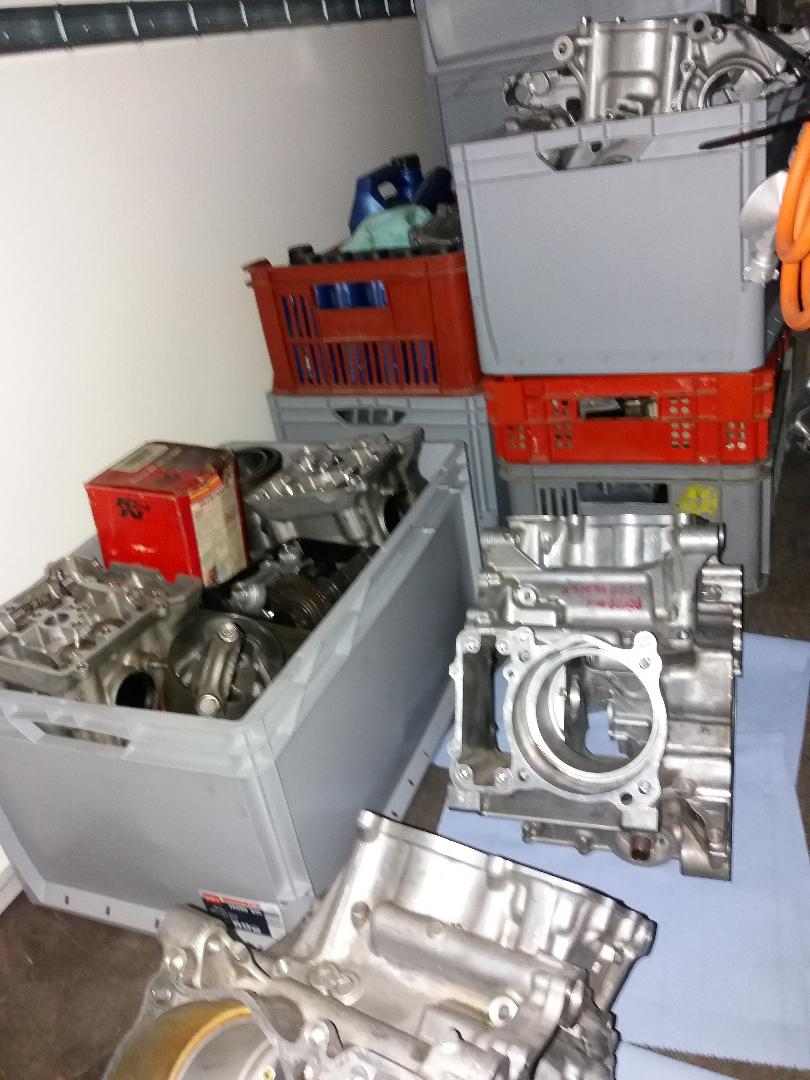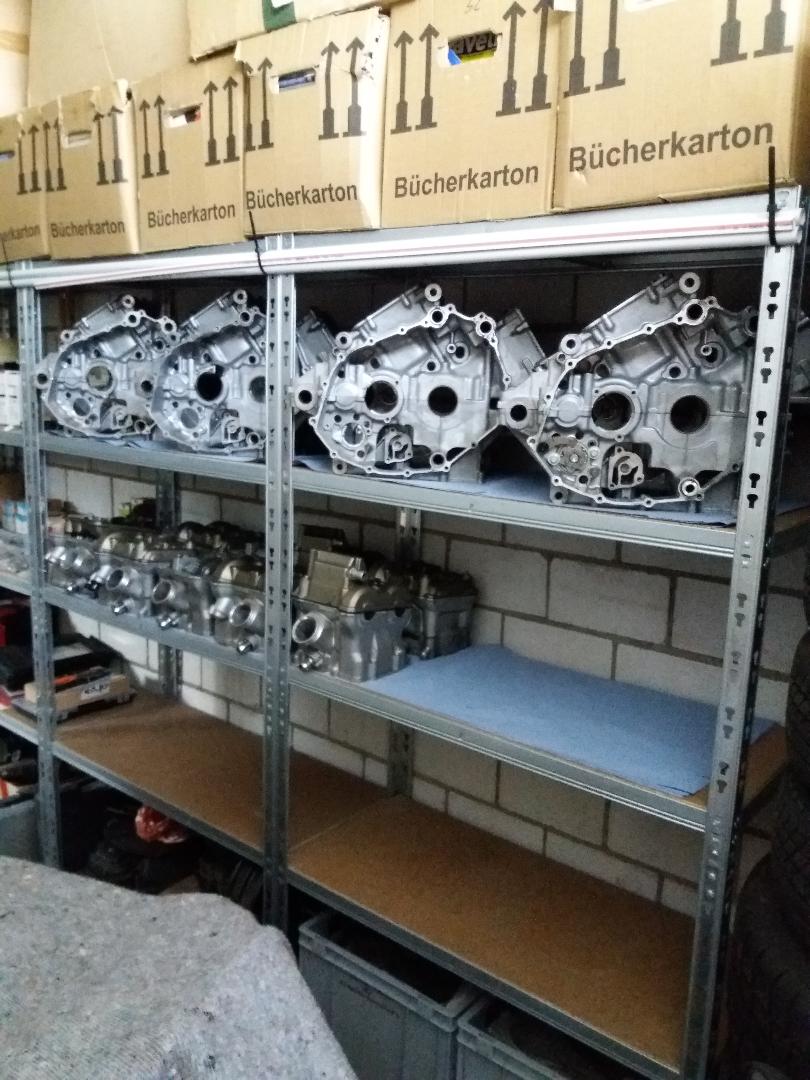 The both of us are dirt drag racers for some years now and at such a race we get to know each other. We became good mates and started to talk about fantasies to race a bike in the European Super Twin Top Gas Series (www.topgas.com) one day. This series held races in all over Europe on tracks in Norway, Sweden, Denmark, Germany, the Netherlands and many more. It's a class dedicated to two cylinder gasoline burning drag bikes equipped with slick and wheeliebar. If you want so it's kind of a European counterpart to the Pro Gas Harleys in the US but we're allowed to use different types of valvetrains.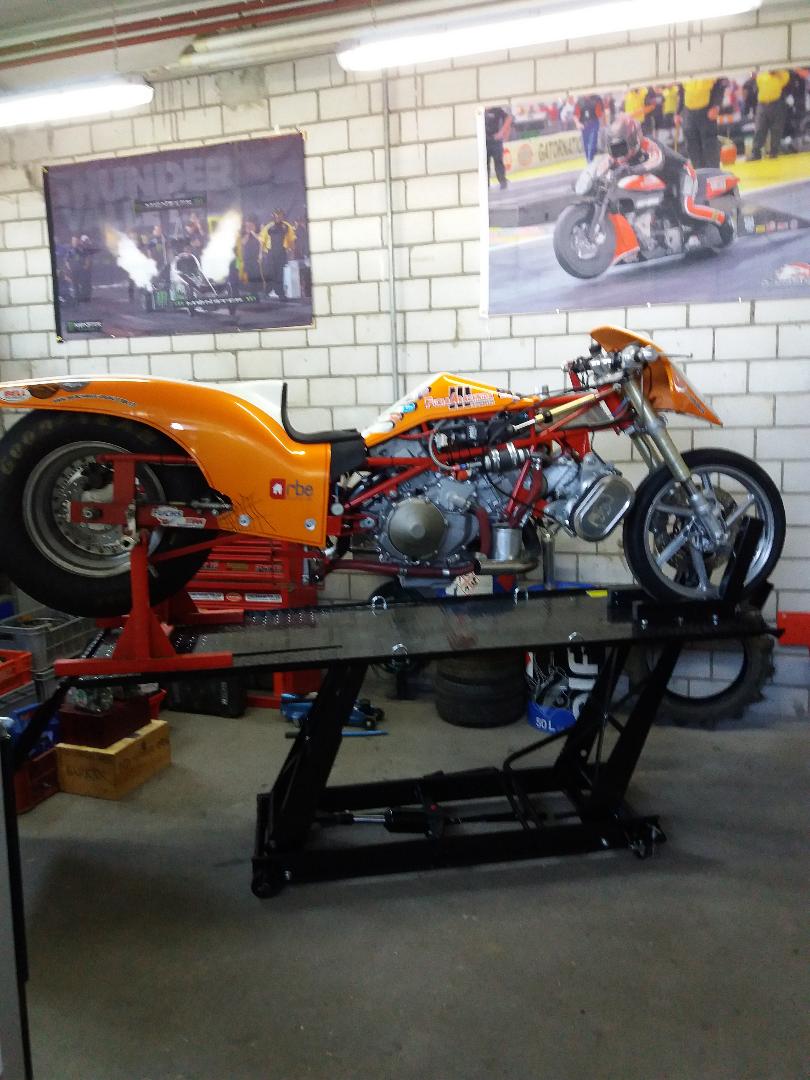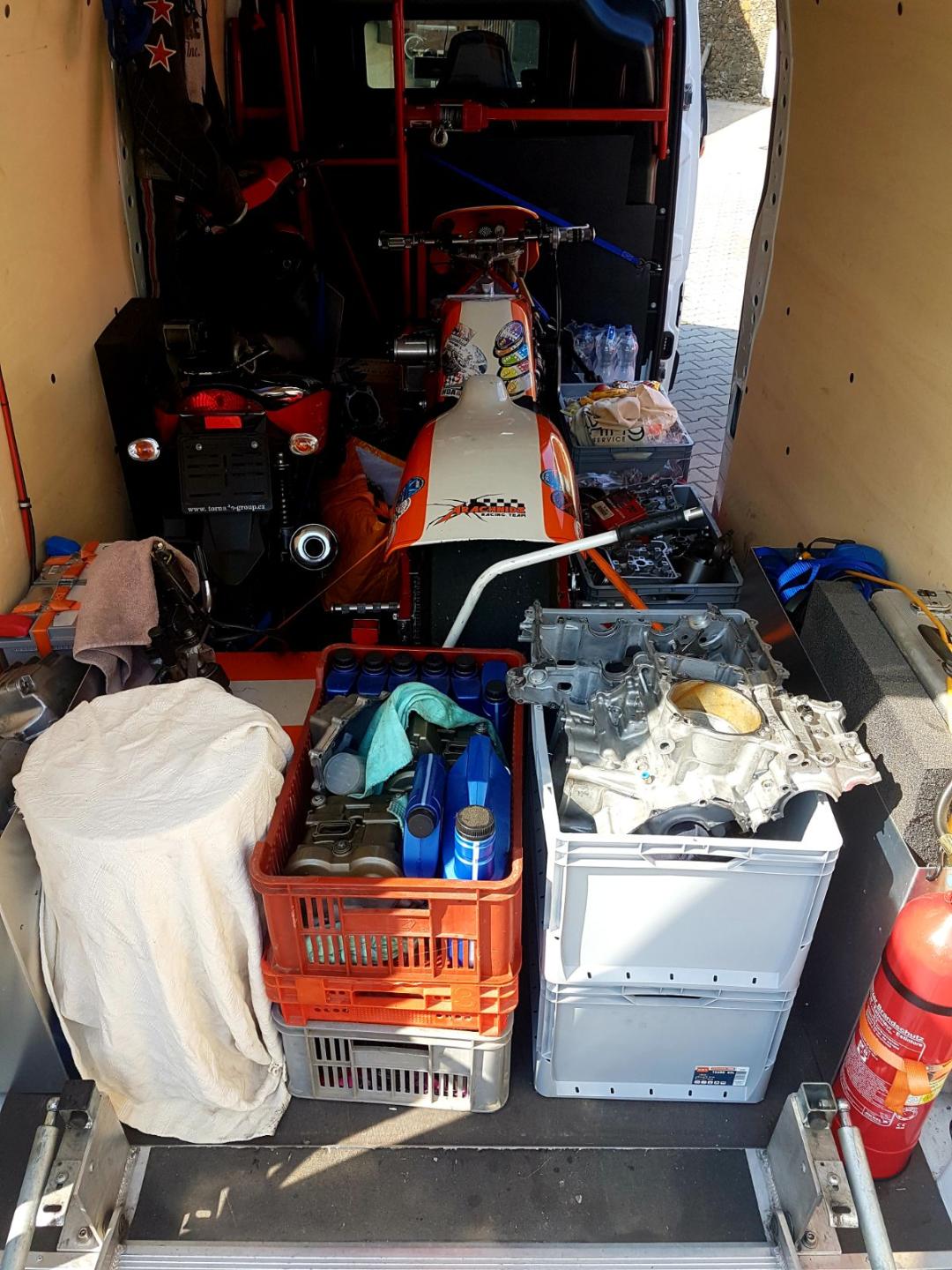 Anyway – just like it is sometimes – short after that we had the opportunity to buy a bike that was off duty for a couple of years now. And it was not just some drag bike – it was the bike, which had won the championsship in 2012. Czech rider Milan Kolacny was the lucky one with the big trophy at the end of the season and he was willing to sell the motorcycle. Little story beside: Around ten years ago Milan took over riding duties from Roman Sixta who is now a well known competitor in the European FIM Super Twin Top Fuel championsship.
So last August we made a trip to the Czech Republic to meet him. We arrived his shop and as he opened the door there was the beast: A unique drag bike with a Honda VTR 1000 SP2 motor (I think the official name in the US was RVT1000R or RC51). A preposterous big blower – almost bigger than the motor itself – which makes over two bar of pressure and four injectors per cylinder are responsible to squeeze almost 350 HP out of the otherwise (believe it or not) almost stock motor.
We had a testfiring and man – this bike makes a unique sound that let bleed the ears. It shook the whole shop like it was running on nitromethane.
No question about it – we needed to have this one. So Milan gets his money and we put everything in our transporter. It was a real big package including a lot of parts, a complete spare engine, another three cases, ten heads and even a pit bike.
Back in Switzerland we needed to rearrange our shop to make everything fit in and since a couple of weeks we work on the bike to get it ready for the upcoming season. Everything looks fine so far and we should not get in trouble to be ready in time. 2019 will be a learning season for us. We are toddlers now and to walk upright first we need to get used to the bike, learn to tune it and being consistent. If we achieved that we have a foundation that makes us able to do the next steps.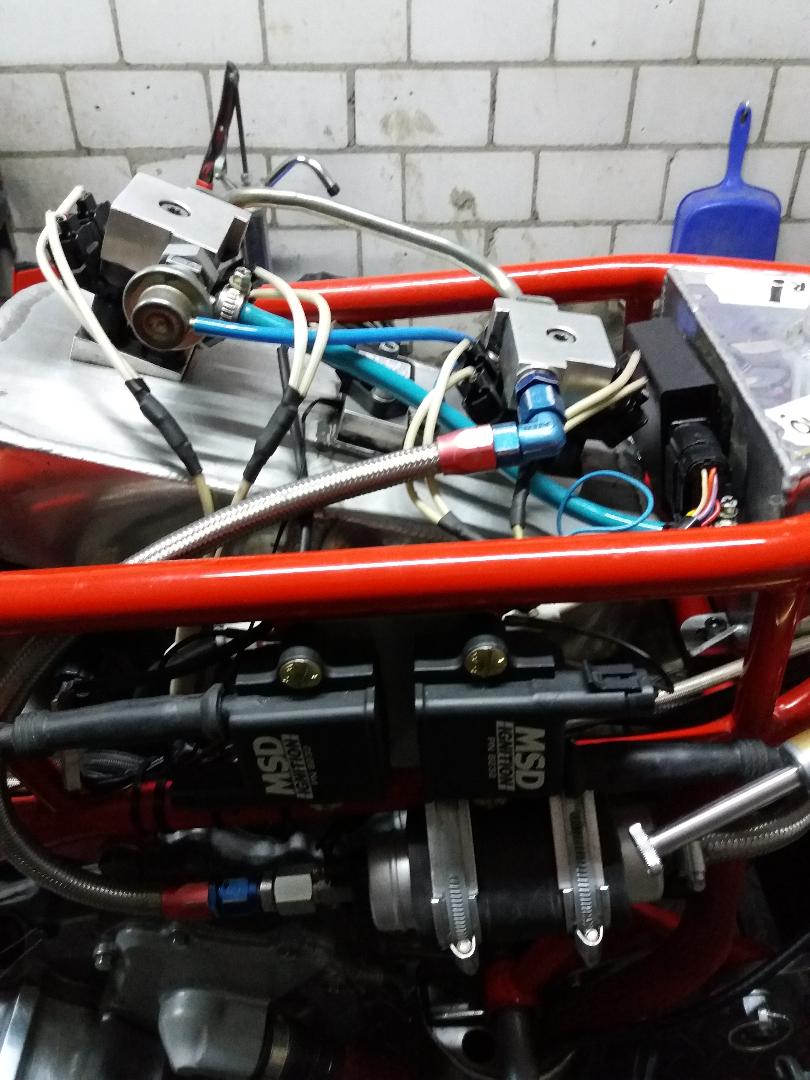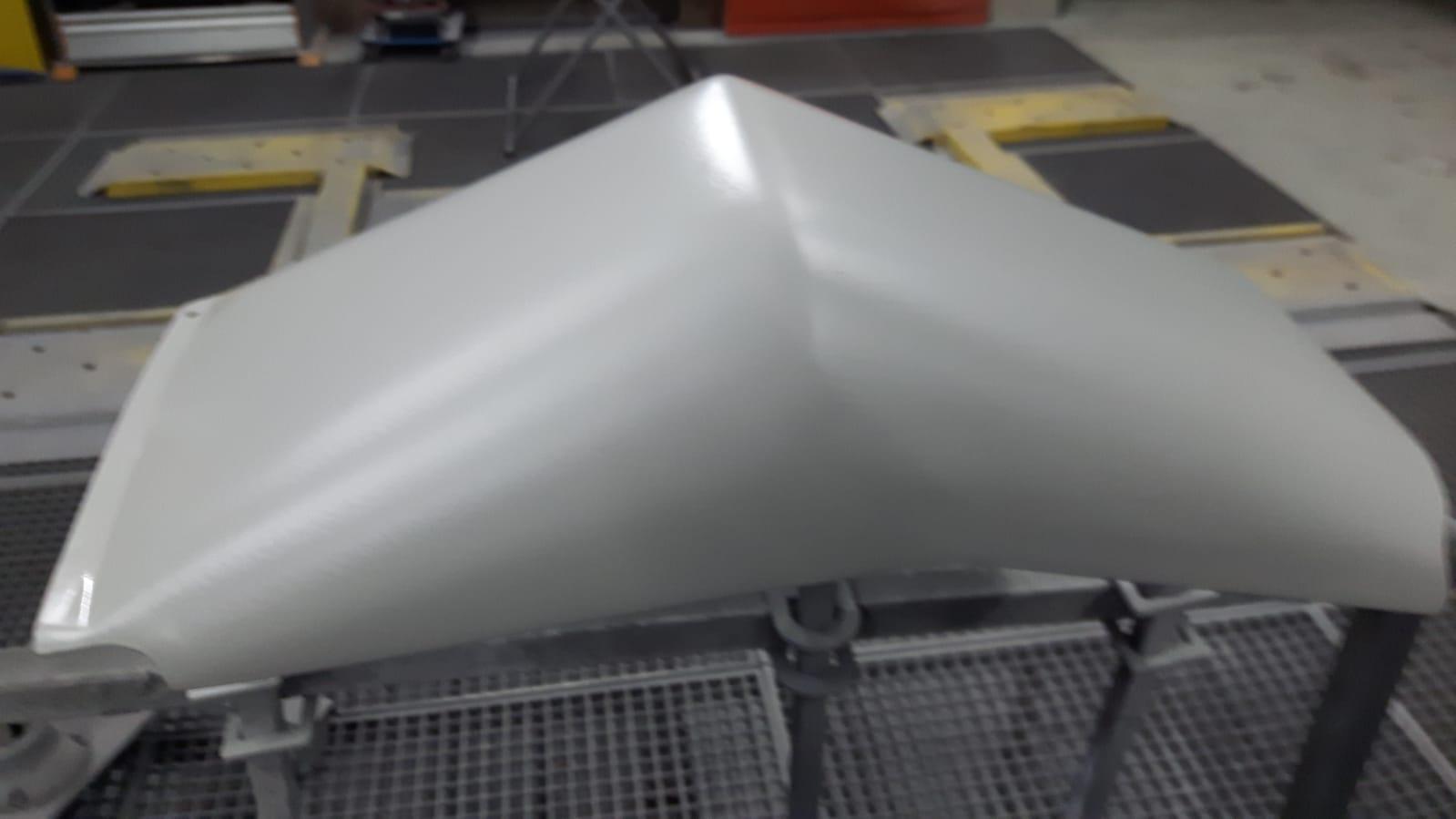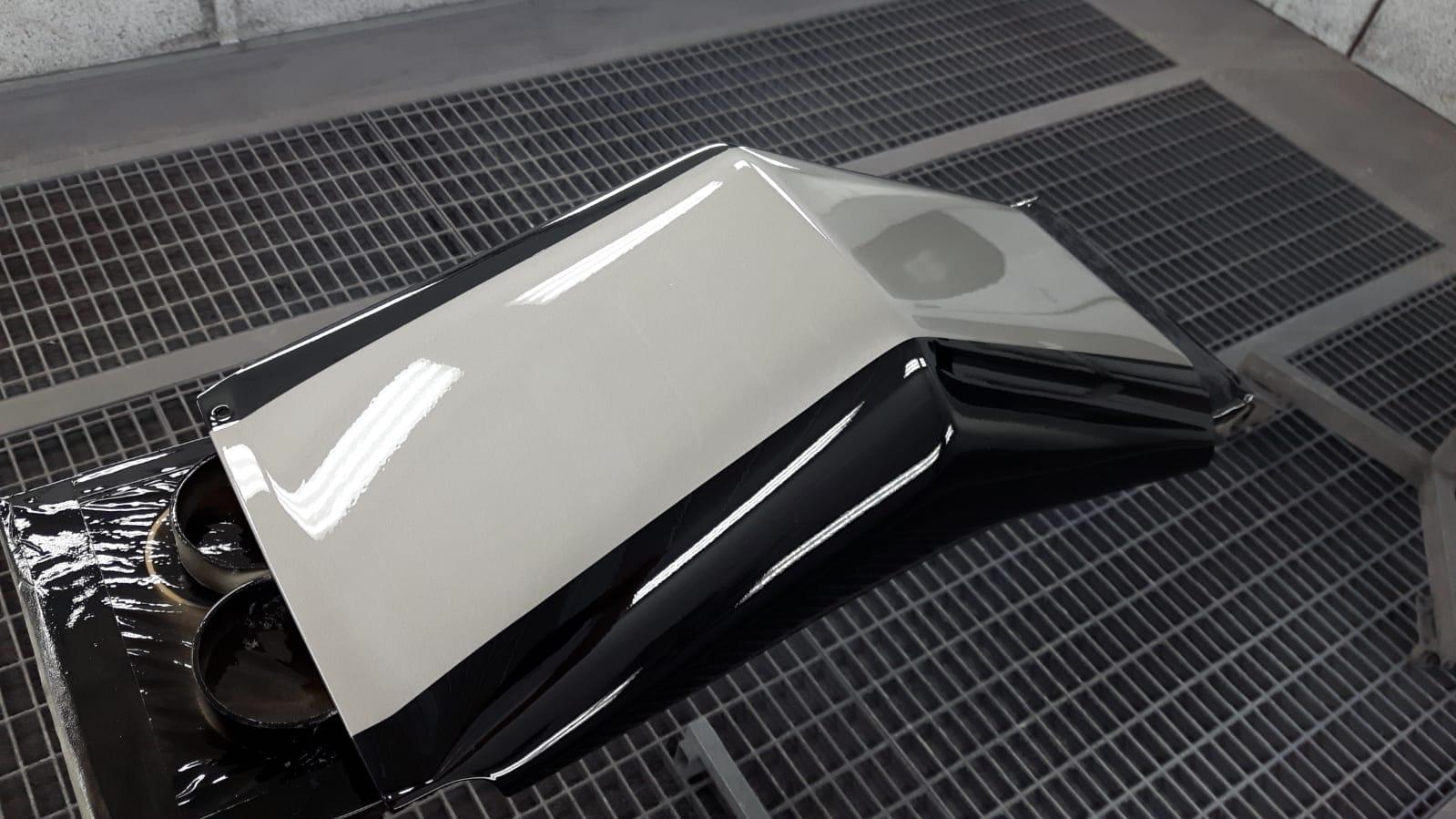 The 2019 season has a schedule of six races and five of them will count for the championsship. We will have a first testsession at the end of may on a smaller race in Germany and in June we will have our first official outing in the Top Gas Series in Norway. After that it goes to Sweden and then we will attend at our "homerace" in Hockenheim (Germany) – which I look forward probably the most. Then we head to Denmark and the season will be closed on Drachten airfield in the Netherlands.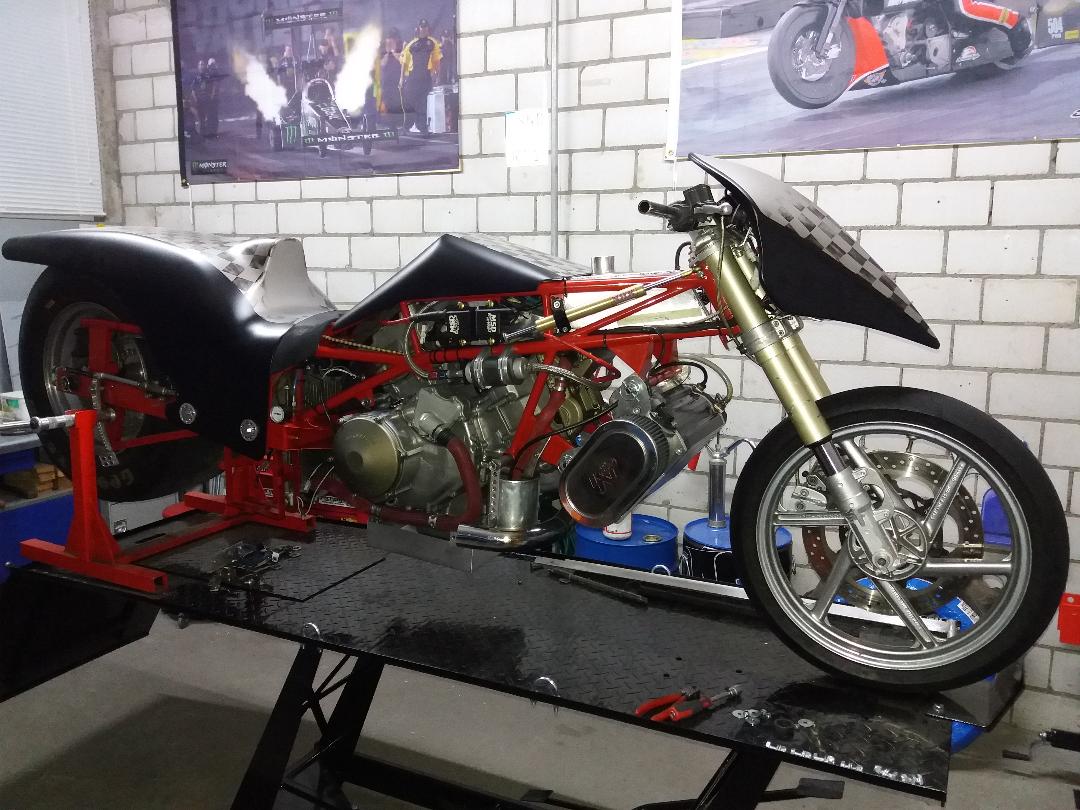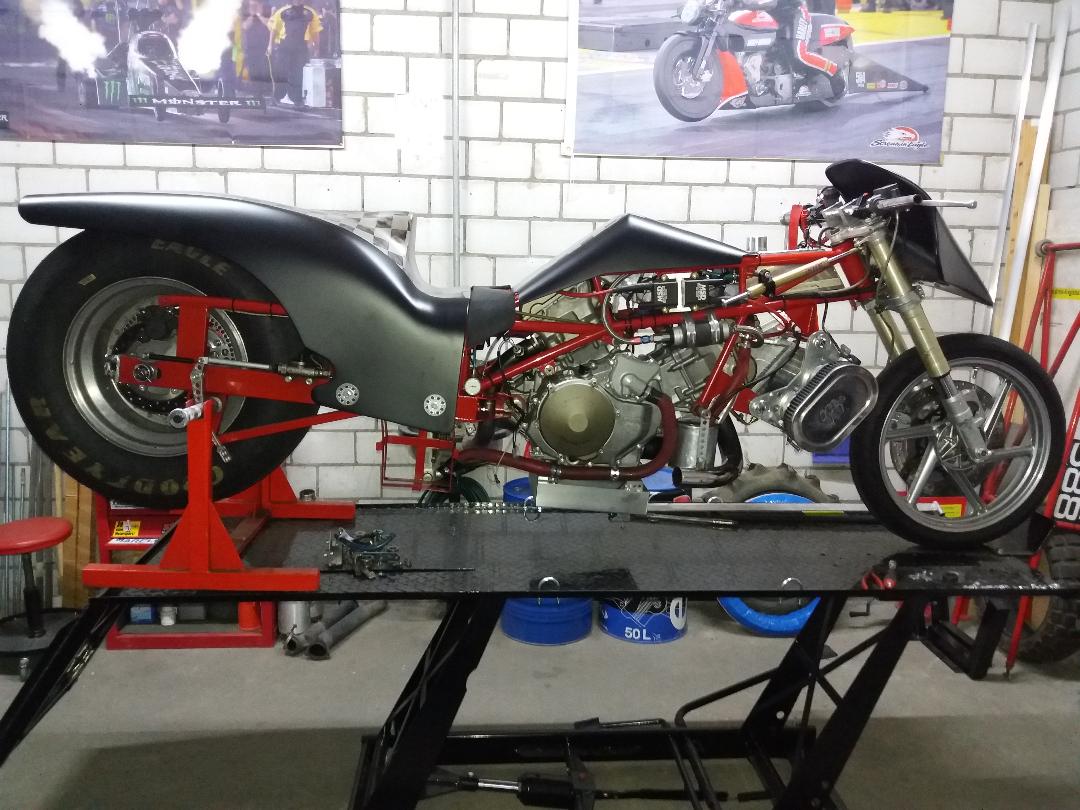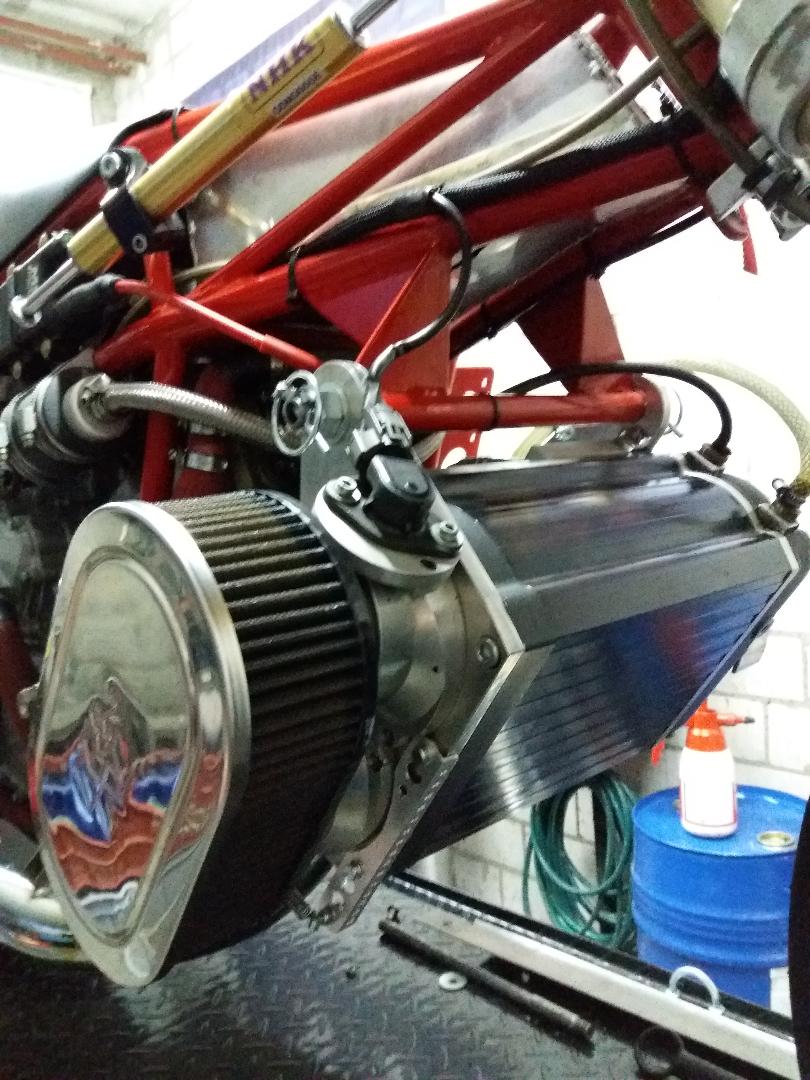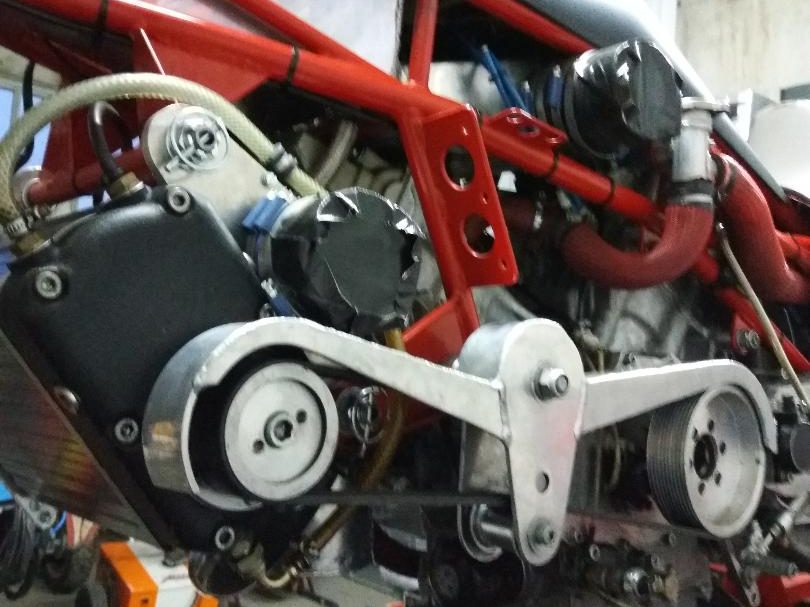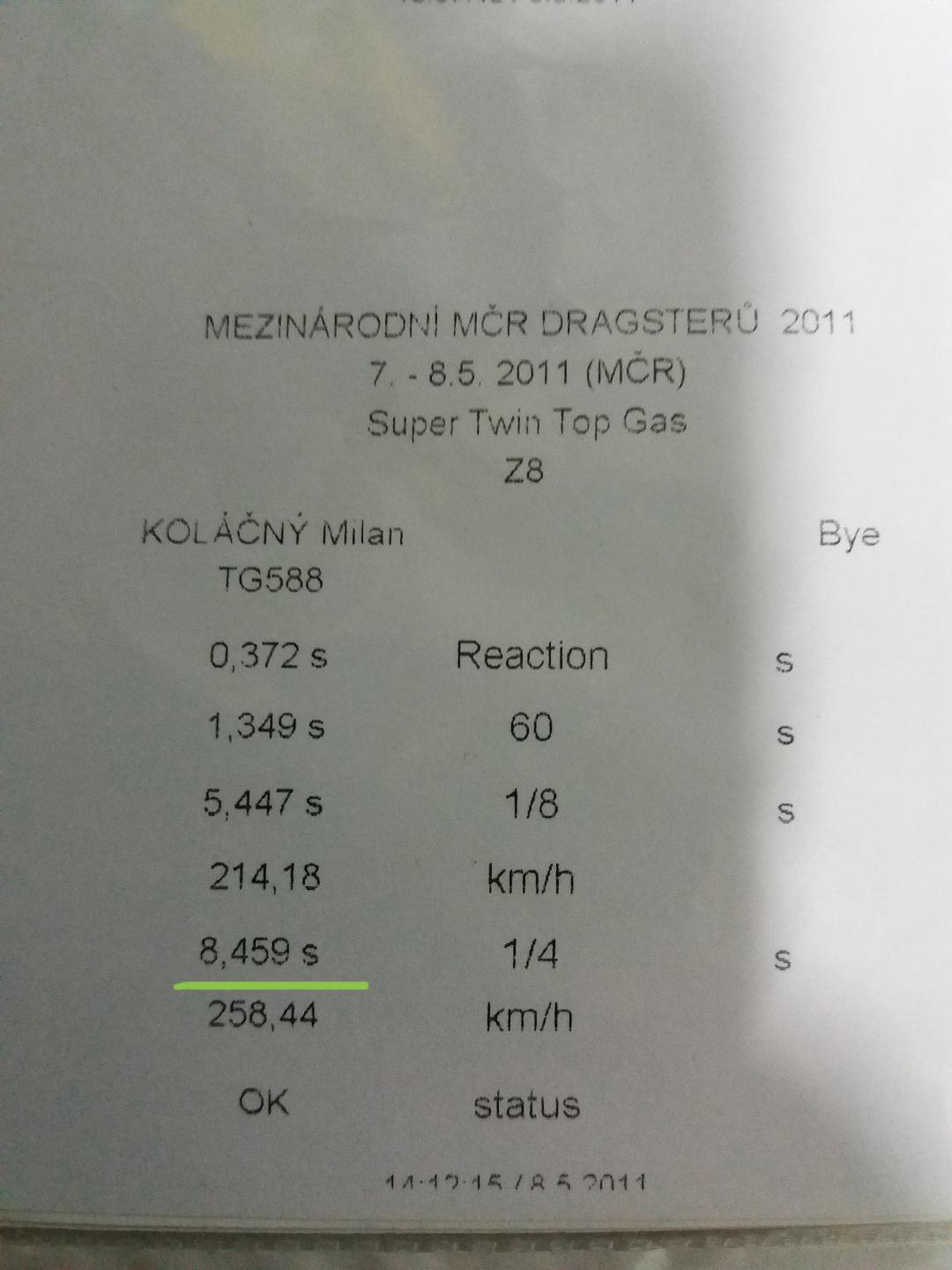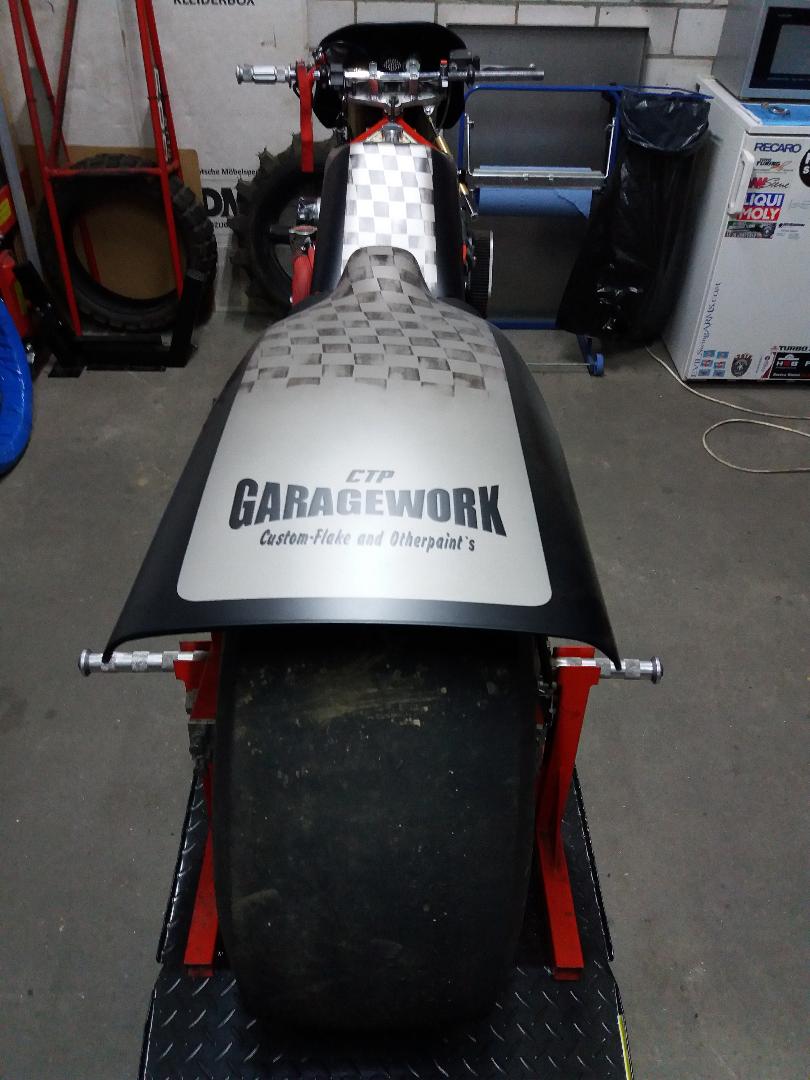 As you can see the fastest time (pure ET without RT) ever was 8.04 s which shows what this bike is able to do – the "seven" was almost there. Fastest run (ET & RT) was 8,459 s and fastest speed was 260,27 kph.
Good luck to this new team in 2019!
There are more videos on the Cycledrag Youtube channel (please subscribe here) and the Cycledrag.com Facebook page (Please like here) and more will be coming soon. Check back daily.