Mike Salinas appeared in his third final round of the 2021 season and turned on the win light against Steve Torrence; a rematch of the 2019 NHRA Thunder Valley Nationals when Salinas came out on top on Father's Day.
The Scrappers Racing Top Fuel Dragster has been one of the most consistent cars in this year's 'post-season'. The conditions at Bristol Motor Speedway this weekend were much different than what teams usually experience at this event when it is held in June. The tuning team of Brian Husen and Alan Johnson made the right adjustments to overcome some of the track's challenges.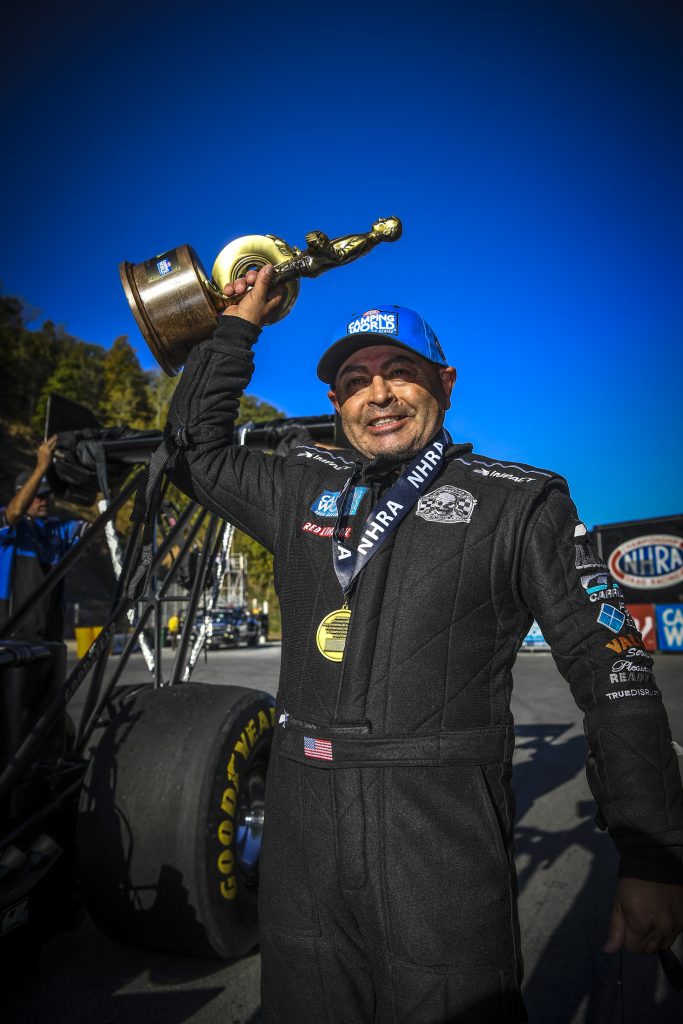 Salinas qualified second in a field of 14 dragsters with his 3.668. On race day, Salinas recorded a 3.672, 3.707, 3.698 in the first three rounds against Antron Brown, Clay Millican, and Brittany Force respectively. In the final round, Salinas took the lead from the starting line and recorded a 3.854 as Torrence smoked the tires early in the run.
From the tuning perspective, this is the best time to win. Husen and Johnson set their goal at the beginning of the season to have a competitive car by the end of the regular season. Now the goal is to stay in the hunt for the championship and close the season with race wins.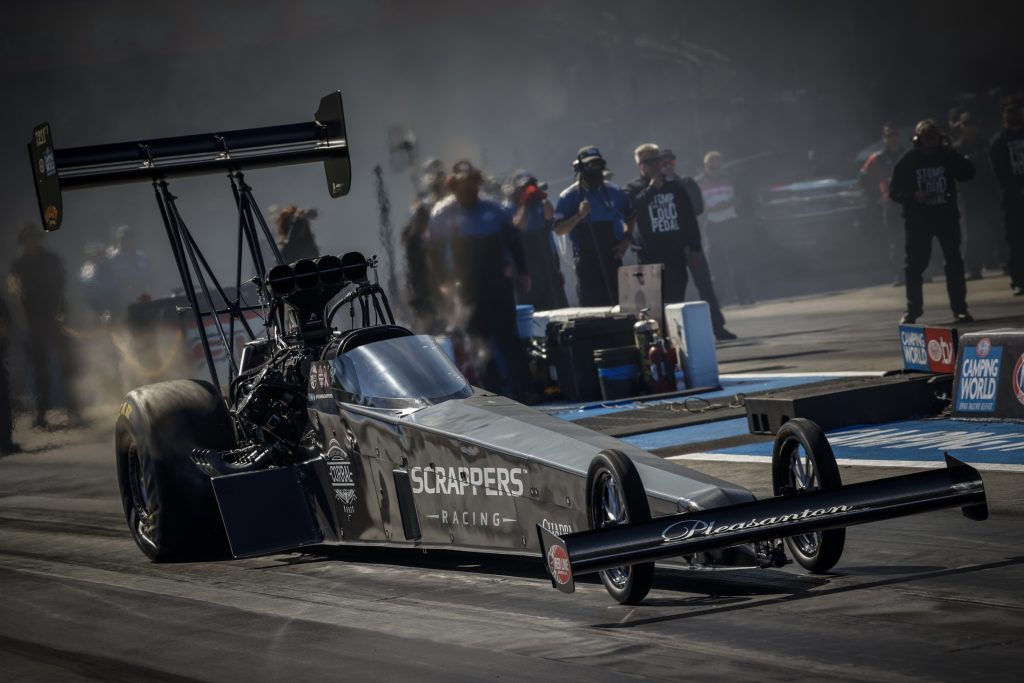 This season, the Countdown to the Championship includes seven races. After the completion of the first five, Scrappers Racing has qualified 4 th or better at each race. In Dallas, TX last weekend, the team had the quickest elapsed time three out of four qualifying runs.
Salinas had a stellar race day in the car. He has dedicated himself to improving his reaction times by reaching out to some of the other drivers in the class and working on his routine in the cockpit. Salinas feels more comfortable in the car now and the reaction times are starting to come more naturally. "This car is running perfectly. There isn't a time that I go up there thinking the car is not going to make it, I know the car is going to make it down." The consistency in E.T.s paired with Salinas's improved driving will make the Scrappers Racing Top Fuel car a major contender in the last two races.
There are more videos on the Cycledrag Youtube channel (please subscribe here) and the Cycledrag.com Facebook page (Please like here) and more will be coming soon. Check back daily.
To take advantage of some amazing discounts at Brock's Performance, click – http://brocksperformance.com?aff=12
USE cycledrag5 coupon code.