Matt Smith entered exclusive company when he won his sixth NHRA Pro Stock Motorcycle this past November. Only the late, great Dave Schultz and racer-turned-crew-chief Andrew Hines have reached the lofty mark.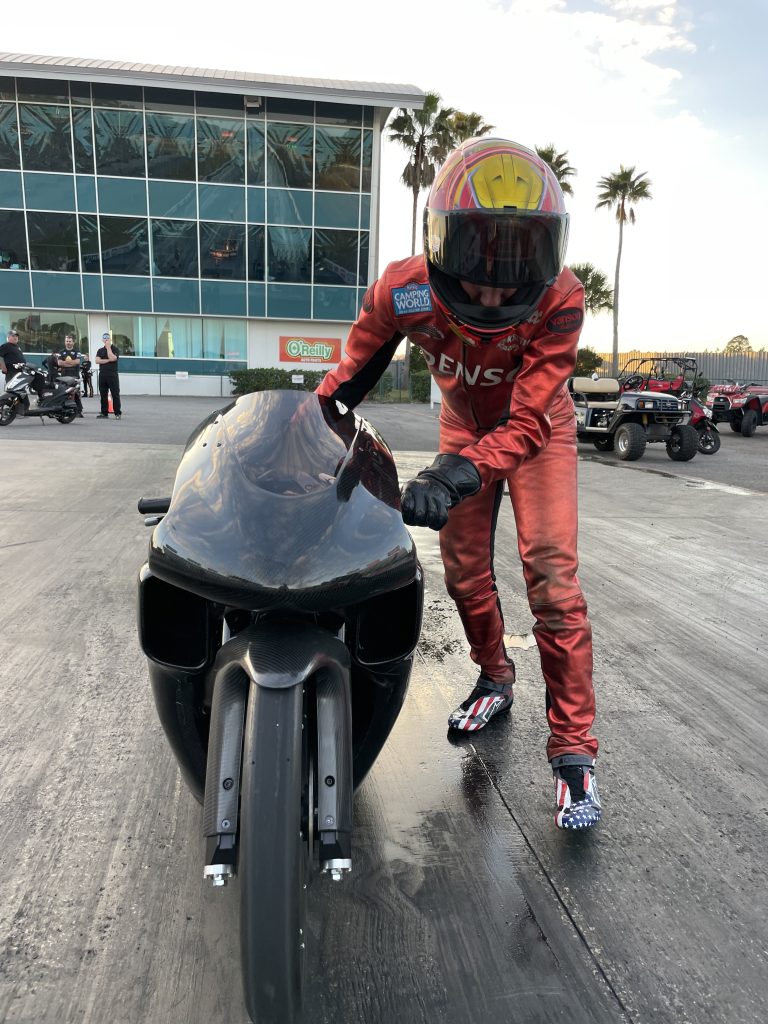 Smith, known as one of the hardest workers in the class, has made more than 130 dyno pulls over the off season in an attempt to become the only two-wheel NHRA racer to climb the stairway to seven.
Smith also loves a challenge. Despite his v-twin arguably being the more proven motorcycle, Smith wants to win the seventh championship on his new Suzuki that debuted last season.
Keep in mind, the last racer to win a NHRA championship on a Suzuki was Jerry Savoie in 2016. It's been the era of the v-twin, as only Savoie and L.E. Tonglet have won titles on Suzukis since 2010.
Smith plans to change that with a four cylinder bike he rode to a 6.74 in testing at Gainesville Raceway on February 2nd.
Smith believes the departure of Harley and the reemergence of Suzuki as a major NHRA sponsor has opened up the rulebook for the Suzukis.
Smith will also have a new set of recently NHRA approved Vance & Hines billet cases to use.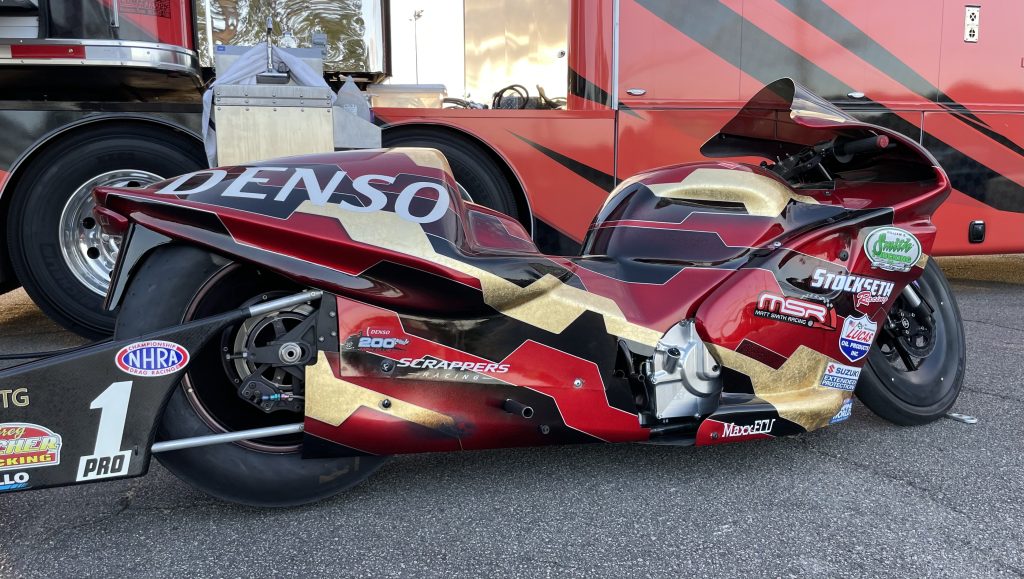 Where the Suzuki championship dream gets a bit confusing comes in the fact that Smith's brand new MaxxEcu Buell was even quicker at the Gainesville test session at 6.69.
Nonetheless Smith believes the Suzuki combination will have the advantage throughout the year.
And if that plan goes awry, Smith will be able to utilize both combinations like he did last year. That is as long as NHRA continues to permit a rider to switch motorcycles during an event.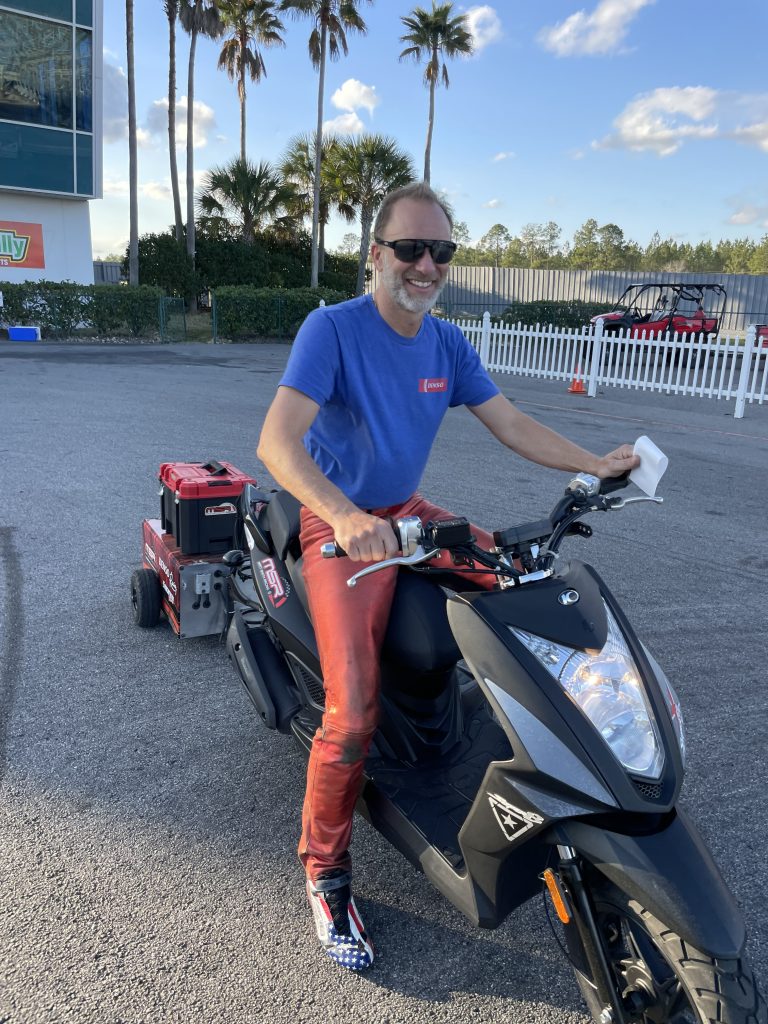 With a fast Suzuki and v-twin at his disposable all season, Smith will undoubtedly again be the Vegas pre-season favorite to win the championship title. After years of criticizing the equality of rules between the two combinations, Smith cracked the code – simply own them both.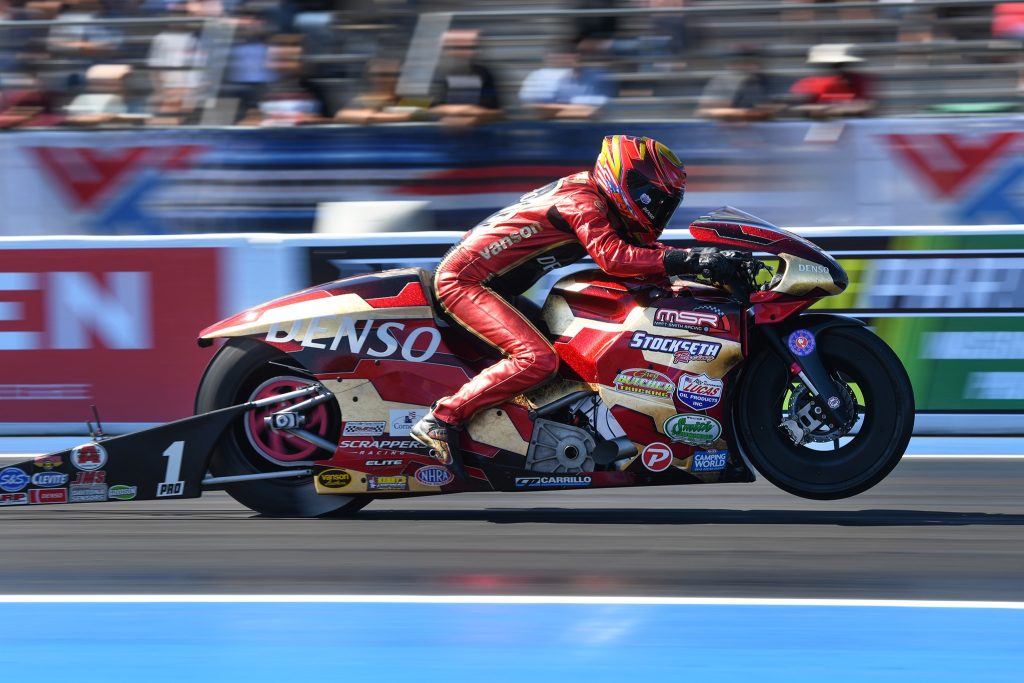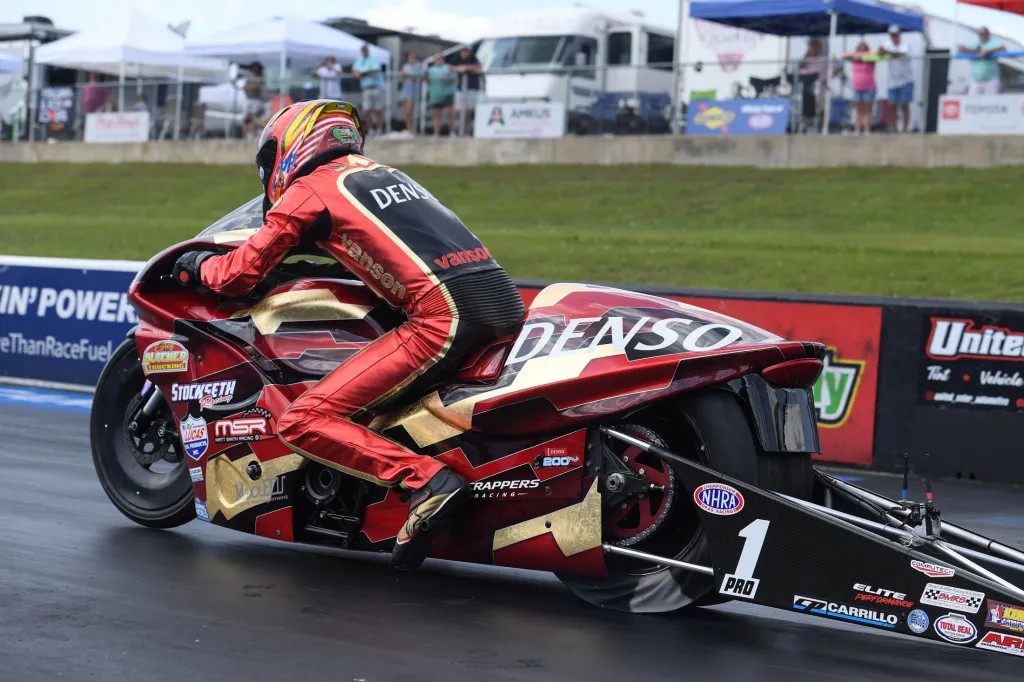 This is one big advantage Smith will have over the Suzuki-backed Vance & Hines team, which will not have the luxury of deviating away from their sponsor's make.
In this interview Smith fills us in on his plan to capture a seventh championship title.
There are more videos on the Cycledrag Youtube channel (please subscribe here) and the Cycledrag Facebook page (Please like here) and more will be coming soon. Check back daily.