Despite being somewhat of a niche sport, preferences for dragbike racing can vary greatly by region. For instance, some dragbike bracket racing programs prefer delay boxes, some don't.
In short, a delay box is a timer that enables a racer to leave off of the first flash of the yellow on a full, .500, three-yellow-flash tree. Some describe it as turning a full-tree in a pro-tree.
The East Coast is home to some of the biggest Pro ET fields in the country. Under the IDBL (International Drag Bike League ) rules delay boxes are not allowed.
Recently legendary bracket racer and box user Bruce Sauer of Ohio was invited to come race without a box in the IDBL.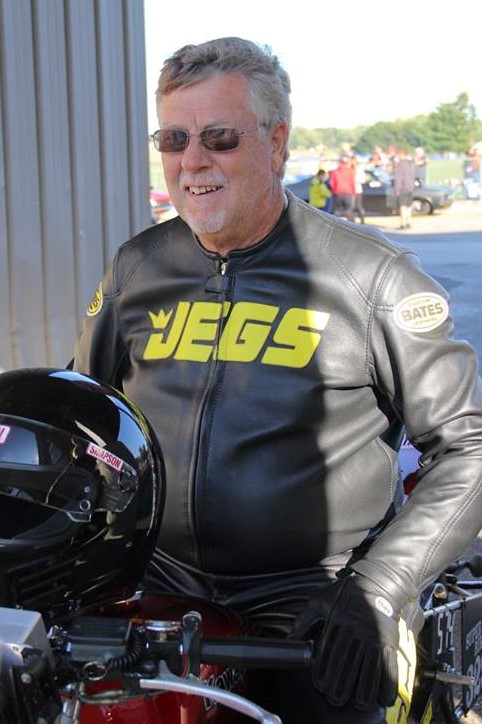 While recovering from his late-February knee replacement, Sauer accepted the challenge.
"I can race with one. I can race without one too," Sauer said. "If I can get off work I will be coming to an IDBL event."
The 63-year-old competitor has been racing since he was a teenager. He's complied one of the most impressive resumes in the history of the sport by collecting eight championships (1 IDBA, 7 Prostar) six National Trail Raceway Track Championships and a staggering 54 national event wins. He even won AMA Prostar's much-anticipated $10,000-to-win race at Norwalk Raceway Park in 2003.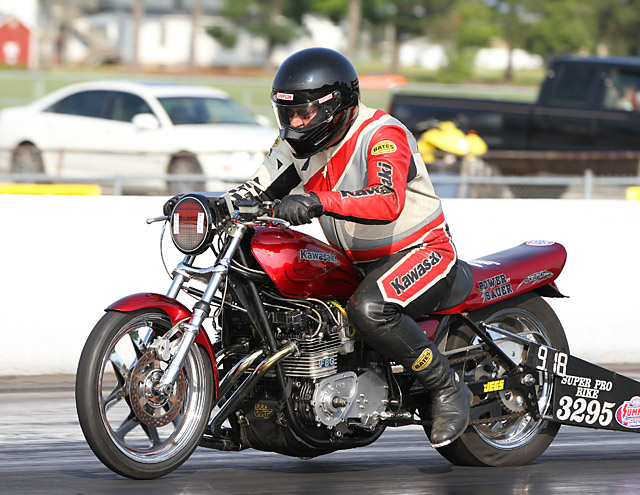 Sauer points out, although many see him as a dyed-in-the wool delay box bracket racer, it's the index categories where he has found the most success.
"I only won Prostar Pro ET one time," said Sauer, who was also runner-up on multiple occasions. "The box is not everything. It helps my throttle stop and my 1-2-3 auto. All it does is puts 12 volts to the air kill for the first two shifts."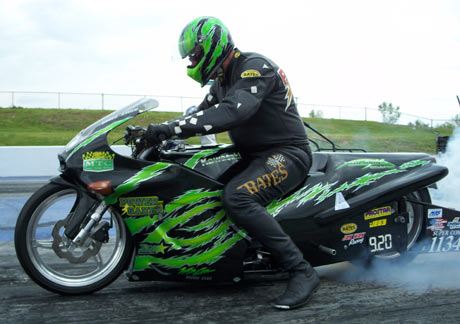 Sauer, who was voted AMA Prostar Mechanic of the Year several times, says taking off the delay box will not be a problem.
"I can unplug that box in less than 10 minutes. I got a plug that will go in there and bypass it," Sauer said. "When the faring is off and it's in the garage and I need to make changes to it, the plug to bypass comes in handy."
Sauer has never entered an IDBL race. He's hoping to change that.
With him he will bring the legendary Kawasaki Z900 "ATM Machine" he has owned and raced since he bought it new in 1976. He will also bring his very successful Kawasaki ZX-11 Razor. He may even bring some Ohio buddies like fellow legendary racer Mark Coulson.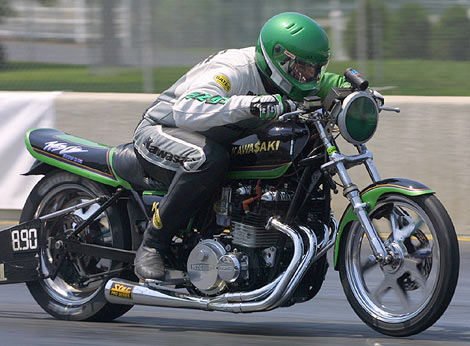 Both Coulson and Sauer have won at Maryland International Raceway in the past at a Prostar regional event.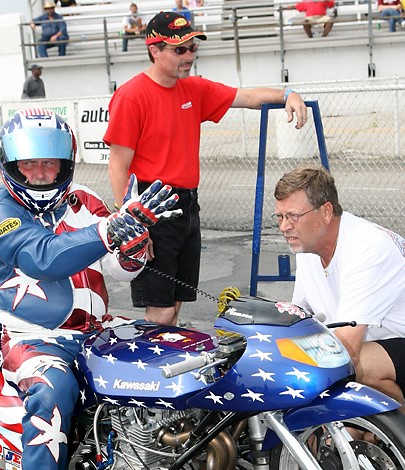 Many IDBL regulars have been encouraging, some even taunting the great Sauer to come race.
"It's flattering. They might think they have an advantage, but there is no doubt I can race with them. I just have to take the box off and go to the track a few times and try it. I've never done no-delay-box racing with a slider," Sauer said. "It's fun to stir the pot but when they come on Facebook and tell me I can't do it, I was racing without a delay box before most of them were even born."
Sauer thrives on challenges where others doubt him. The latest such example was his excellence aboard a Super Gas Harley.
"They said I couldn't cut a light because there are no electronics," Sauer said. "I was dead idle until the third light and I was .007"
Considered a master of ET racing technique, Sauer let us in on a small part of his strategy when he said he never starts racing until he gets to 1,000 feet.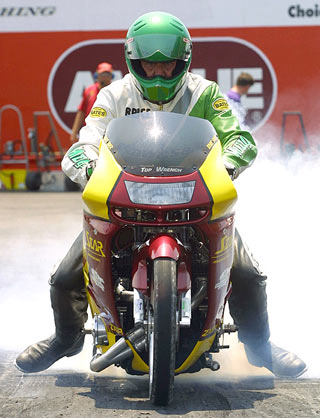 "I want to know where he is but I can hear him. I don't need to look," Sauer said. "I ran Konopacki one year in Gainesville and I took the left lane. Konopacki couldn't hear his bike because mine was so loud. That's when he got an auto shifter. If you watch your opponent you aren't watching what you are doing."
Sauer is still quite hungry for more success. He admits it would be fulfilling to add an IDBL event victory to his resume. He says his ultimate goal is to win the NHRA bracket finals in Pomona, Calif. Sauer was the runner-up in his division in 2012.
"To win that would mean the world to me," Sauer said.
After a brief hiatus Sauer likes the way the sport is trending.
"I'm glad motorcycle drag racing is coming back around," Sauer said. "It gives people a chance to go race."
Here's hoping we get to see the legendary Sauer race in the IDBL.