It's an incredibly special year for Top Fuel Motorcycle drag racing.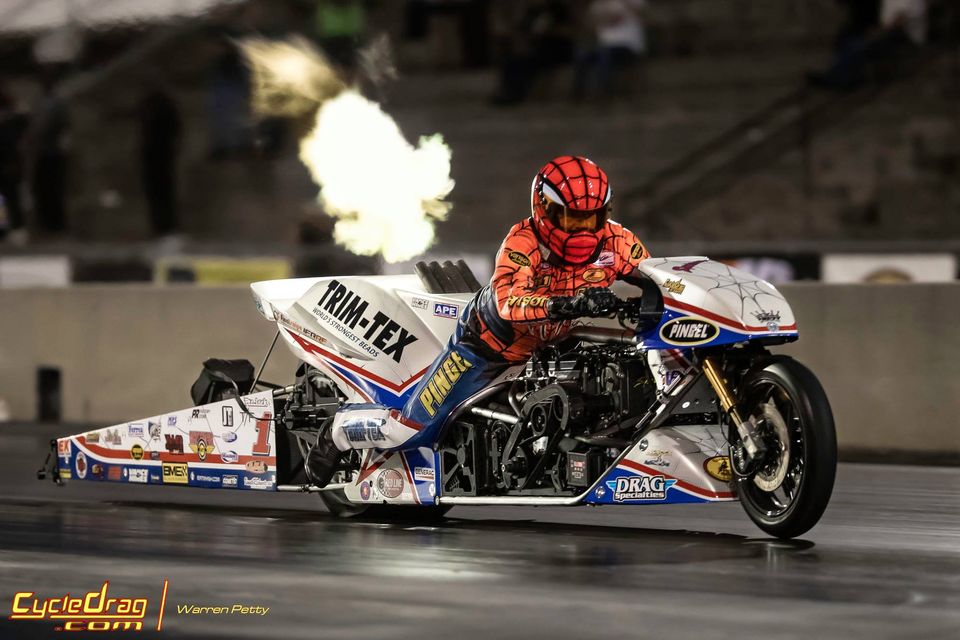 At the upcoming NHRA Virginia Nationals, May 13-15, Top Fuel four-cylinder motorcycles will make their return to a NHRA National event for the first time in decades as world-record-holder and hometown hero Larry "Spiderman" McBride will take on the second quickest and fastest rider in North America, Dave Vantine and his "Yellow Bullet."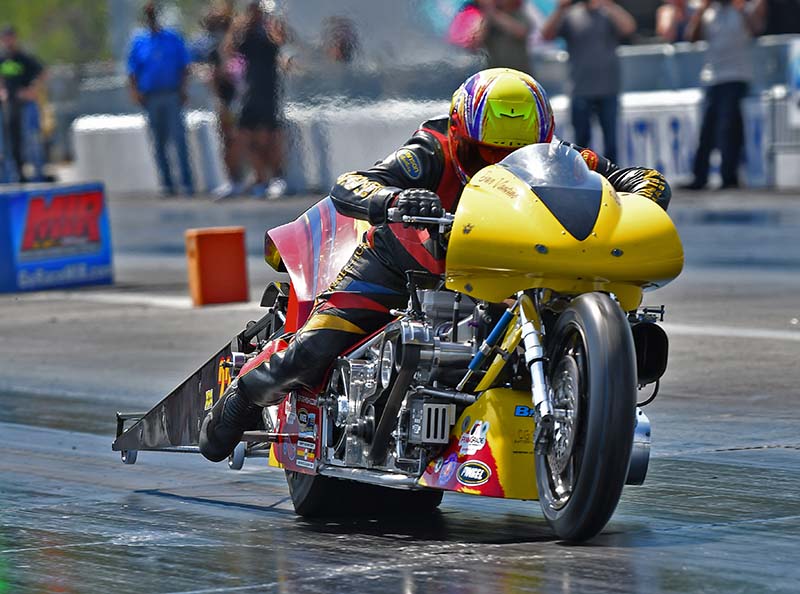 Cycledrag has your back as you can take advantage of this discount code and save big on tickets to the race.
Ticket link – https://nhra.evenue.net/cgi-bin/ncommerce3/SEGetGroupList?prc=TOPFUELBIKE&caller=PR&linkID=nhra&RDAT=&RSRC
Using the link above also tells the NHRA that you too are excited to see the return of Top Fuel Motorcycles.
For McBride it will be his first NHRA National since 2002, when the four-cylinder Fuelers would regularly meet for an exhibition race in Indy as part of the U.S. Nationals.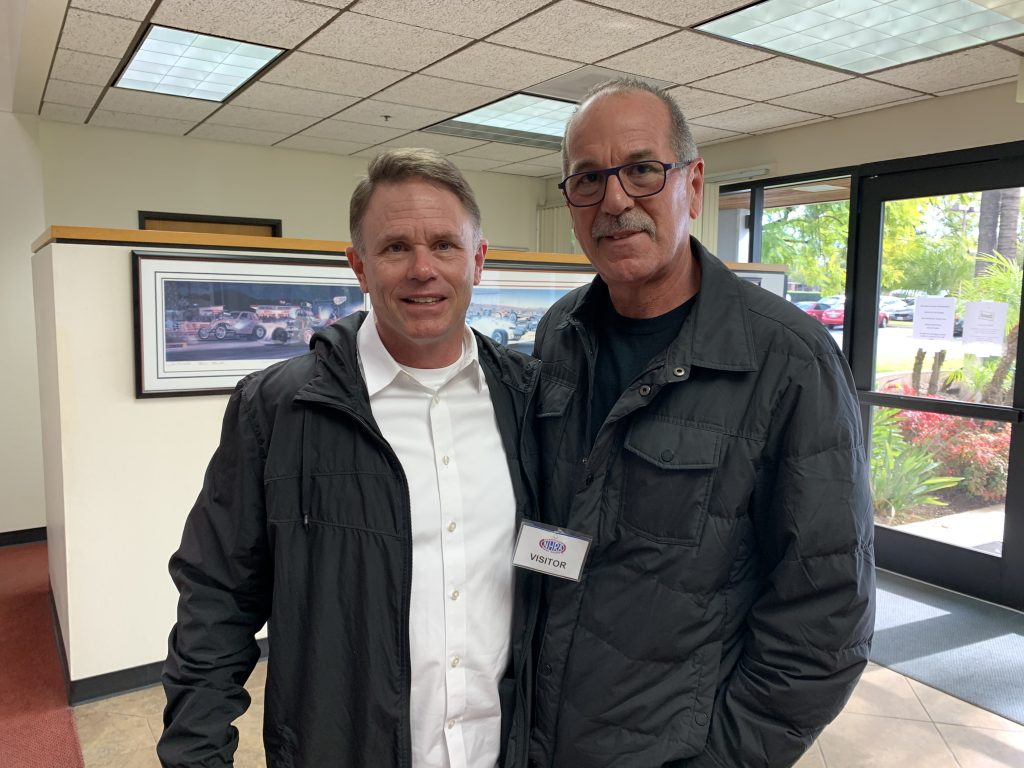 "I'm so very excited and I am so glad we get to do it at home," said McBride the Poquoson, Va. resident. "NHRA does such a great job attracting a big crowd and I know a lot of my friends are coming. We have been looking forward to this for a long time."
For Vantine, the quickest rising star in the class, this will be his first ever appearance at a NHRA National as a competitor.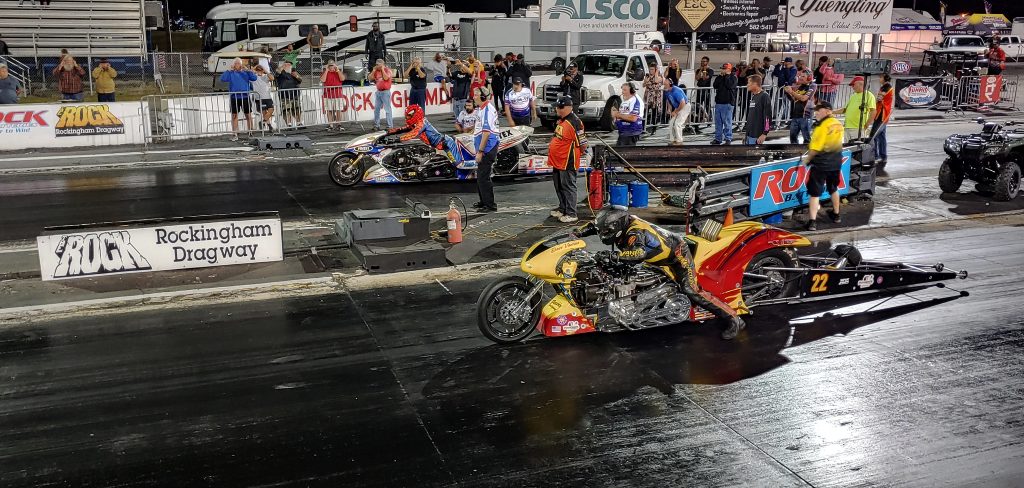 "I am so jacked up for this," said Vantine, who started his motorcycle drag racing career in 1987 and began running Top Fuel in 2013. "The bike will be ready and so will I. This is a great opportunity for our team and our class to show what we can do. This is the next level."
The last time Vantine put on a uniform for a NHRA National, he was working as part of McBride's team.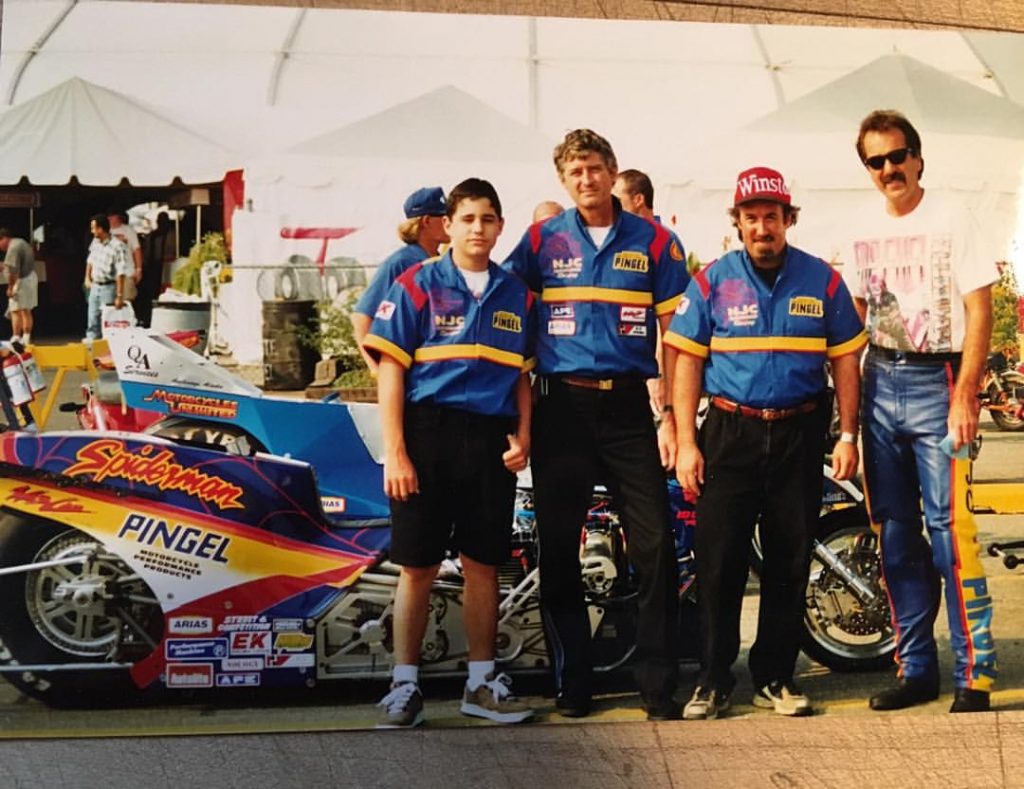 McBride has set several national records at his home track throughout the years, but has not competed at VMP in more than a decade. He currently holds the world records with an elapsed-time of 5.50 and a top speed of 265 mph, set at South Georgia Motorsports Park. McBride would love nothing more than to bring a world record back to his home track.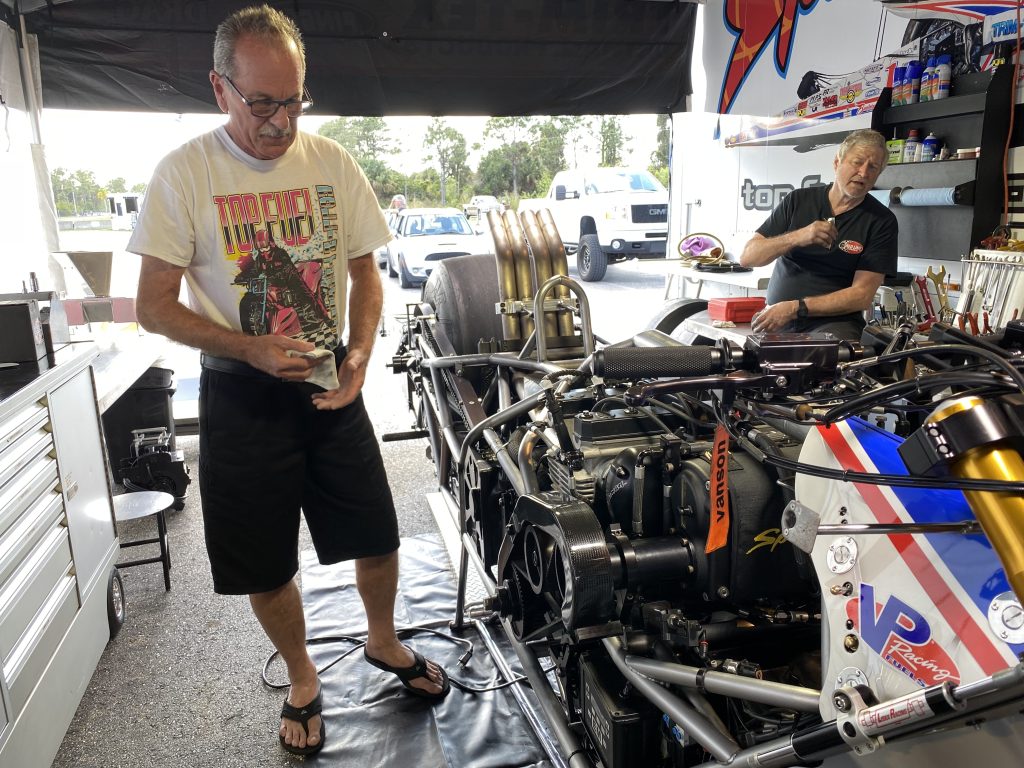 "We tried some new stuff in testing and it went really well," McBride said of a February test session at Palm Beach International Raceway that netted a 5.72 on a 900-foot shutoff pass. "We know the track prep will be great at VMP and we will use every tool we have to put on the best show we possibly can."
McBride and Vantine have match raced before and it's always a competitive event. These two racers seem to always bring out the best in one another.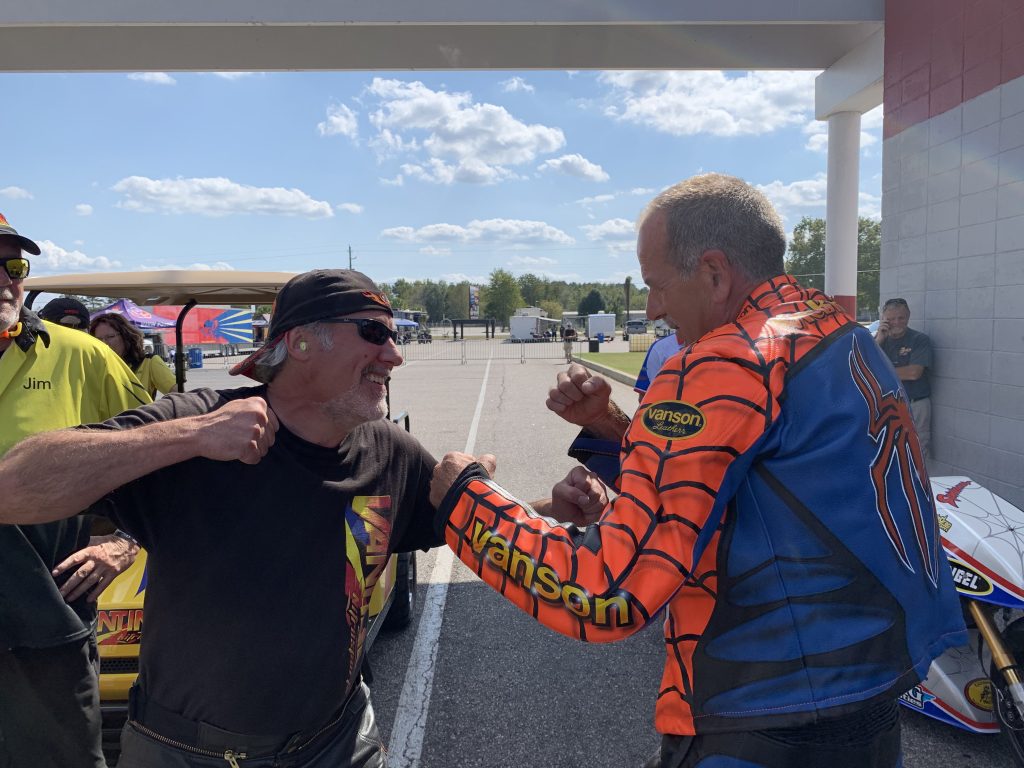 "I'm looking forward to laying down some great laps and having some close side-by-side races," Vantine said. "If you can't get up to race Larry, you probably shouldn't be in this sport. I know his team digs deep when I'm in the other lane too."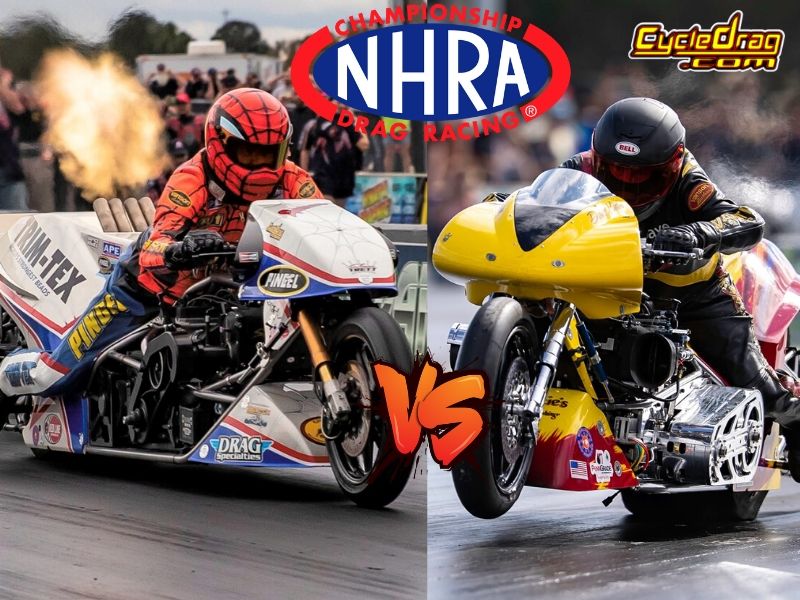 Even better, McBride and Vantine will join a full slate of motorcycles in Virginia with the Pro Stock Motorcycles and the Nitro Harleys scheduled to compete as well.
McBride and Vantine are tentatively scheduled to run around the Pro sessions.
Don't miss the NHRA Virginia Nationals, May 13-15! Get your discount tickets here – https://nhra.evenue.net/cgi-bin/ncommerce3/SEGetGroupList?prc=TOPFUELBIKE&caller=PR&linkID=nhra&RDAT=&RSRC
There are more videos on the Cycledrag Youtube channel (please subscribe here) and the Cycledrag.com Facebook page (Please like here) and more will be coming soon. Check back daily.