The two quickest active motorcycle drag racers in the world are about to meet on the big stage, the NHRA Virginia Nationals May 13-15 and Cycledrag has your opportunity to save on tickets by purchasing from teh link below.
It will be one heck of a show when these two amazing racers collide.
Cycledrag will be there all weekend. Stop by, say hello and get some decals!
https://nhra.evenue.net/cgi-bin/ncommerce3/SEGetGroupList?prc=TOPFUELBIKE&caller=PR&linkID=nhra&RDAT&RSRC&fbclid=IwAR33LlLSK4xMNGao8zXzeGTxFJqw1JwbFi2UxuvHnO_LGfO1FM7GnuFh9Cw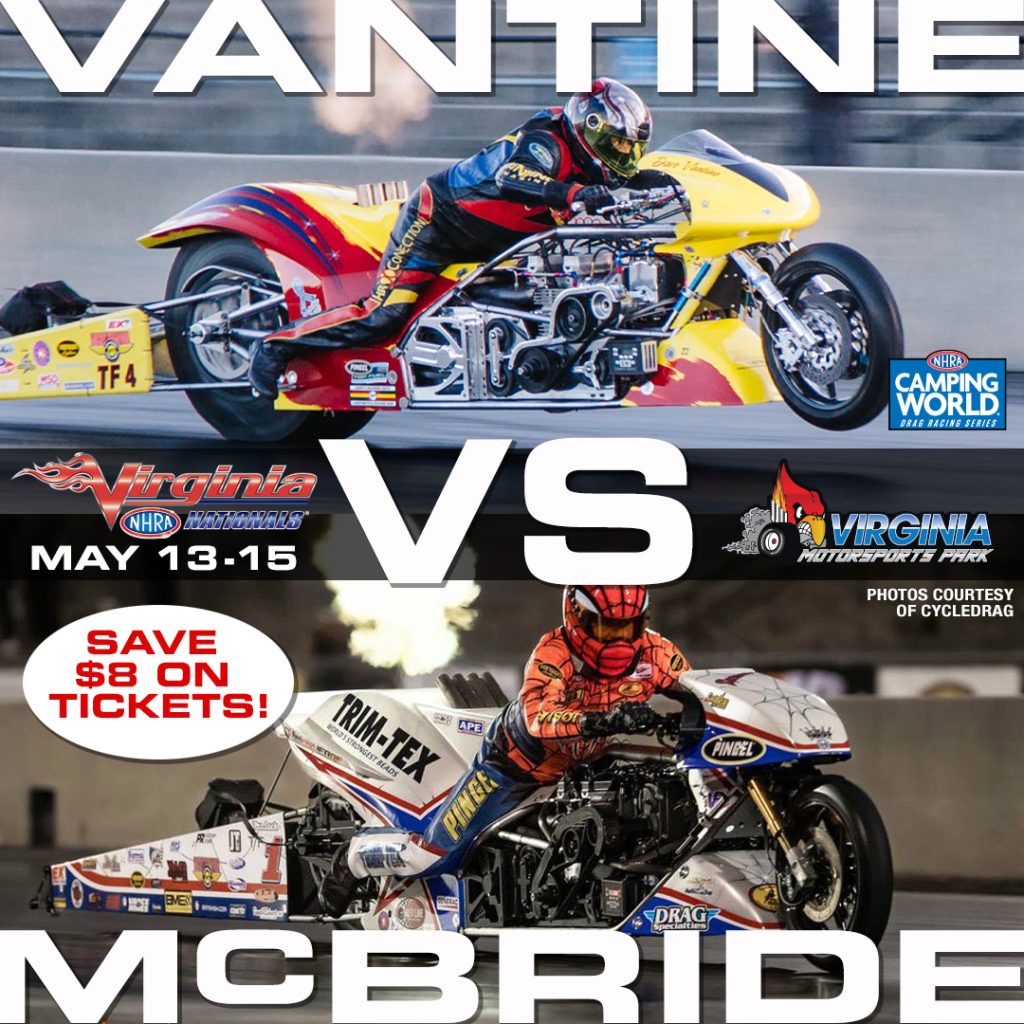 There are more videos on the Cycledrag Youtube channel (please subscribe here) and the Cycledrag.com Facebook page (Please like here) and more will be coming soon. Check back daily.