NHRA Pro Stock Motorcycle racer Jianna Salinas went down on her Suzuki while testing at Bradenton Motorsports Park on Monday January 26th. The next day Salinas provided this update on Facebook from the hospital –
"Well yesterday was an interesting one….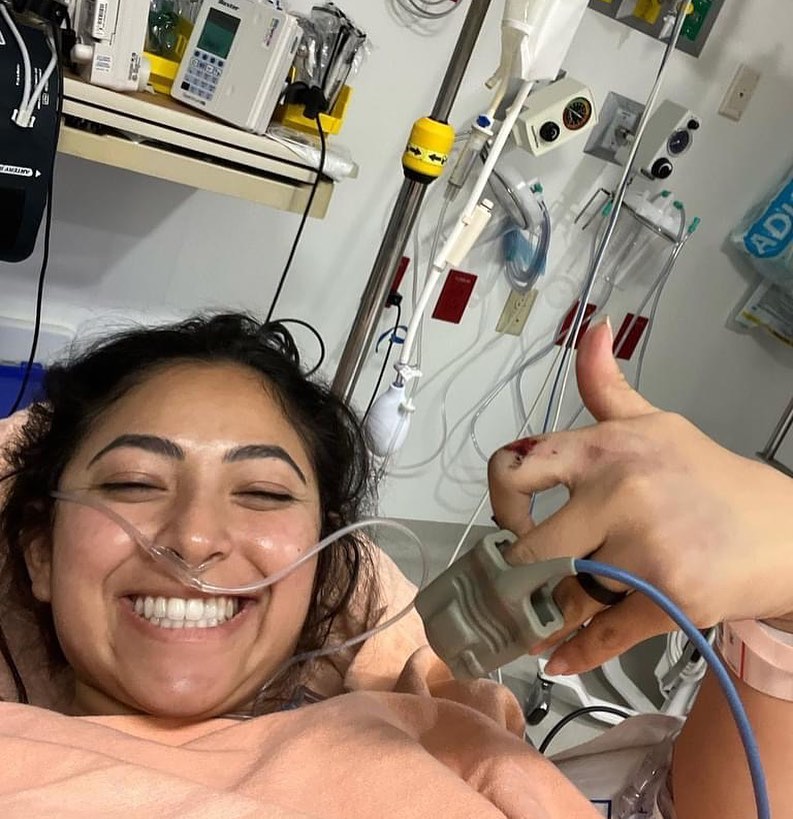 I would first like to start by thanking my team and the @bradentonmotorsportspark park for coming to my aid when I went down on my bike. I would also like to thank the EMT's and doctors who helped me when I was transported to the hospital.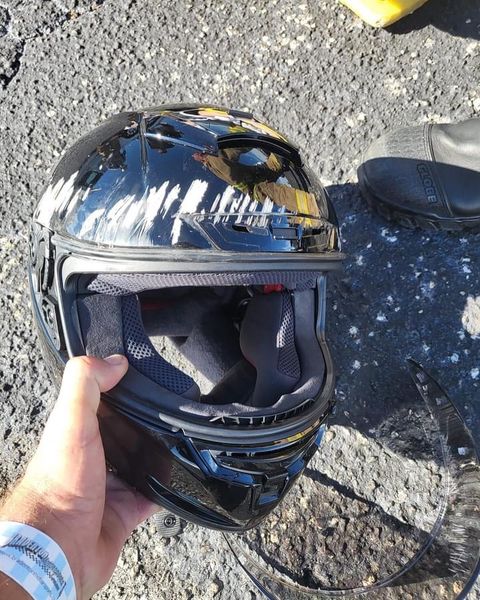 Secondly, I need to thank every single one of you who reached out and sent their wishes and prayers. It's moments like this where I'm so grateful to have the best support system.
Lastly, I would like to thank my family and my fiancé for supporting me. This sport is not easy and can be very dangerous at times, even for the most seasoned of riders. But knowing my family has my back, makes it easier to continue.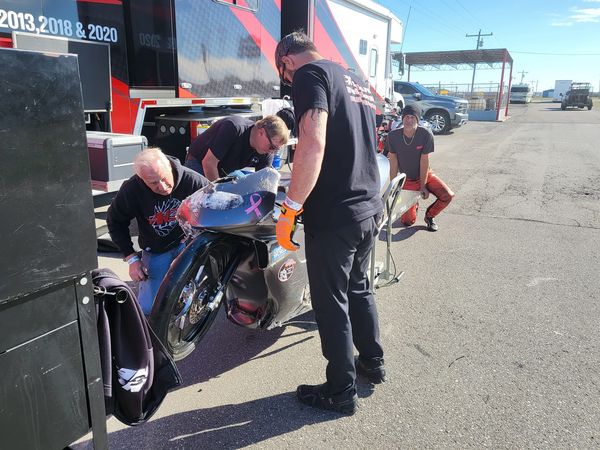 Now for the details. After thorough inspection, my team discovered that my front fork tubes had broke during my run as I reached the top end of the track. For those of you who know, there's really nothing a rider can do except brace for impact at that point. This was a freak accident that could have happen to anyone, but I am very happy to have been able to walk away.
With some miracle, I have yet again managed to NOT break anything (not sure what my mom fed me as a child, but it worked). I have road rash and bruising up and down my body, but the recovery is looking good.
My team and I will regroup in a bit and see what we can do to get back out there soon. For now, I will be focusing on recovering. I'll be back out soon. Thank you 💕😊
Please join Cycledrag in sending thoughts and prayers to Jianna Salinas for a speedy recovery.
There are more videos on the Cycledrag Youtube channel (please subscribe here) and the Cycledrag.com Facebook page (Please like here) and more will be coming soon. Check back daily.
To take advantage of some amazing discounts at Brock's Performance, click – http://brocksperformance.com?aff=12
USE cycledrag5 coupon code.