We have not even crowned a 2021 champion yet and the silly season has already begun in Pro Stock Motorcycle.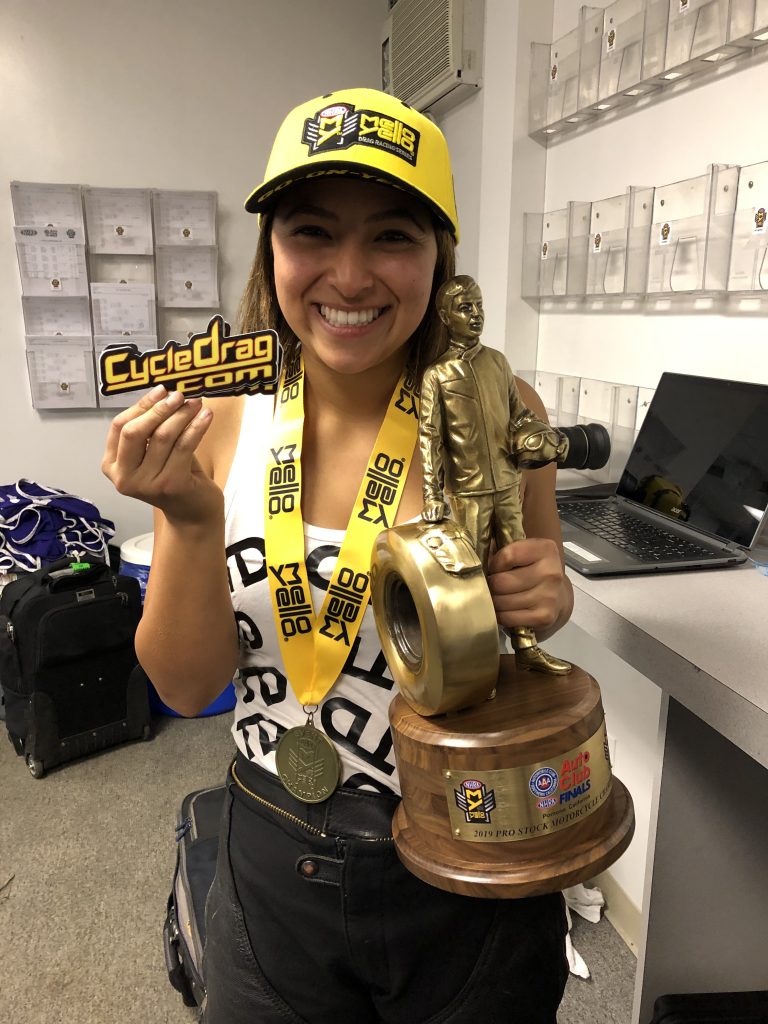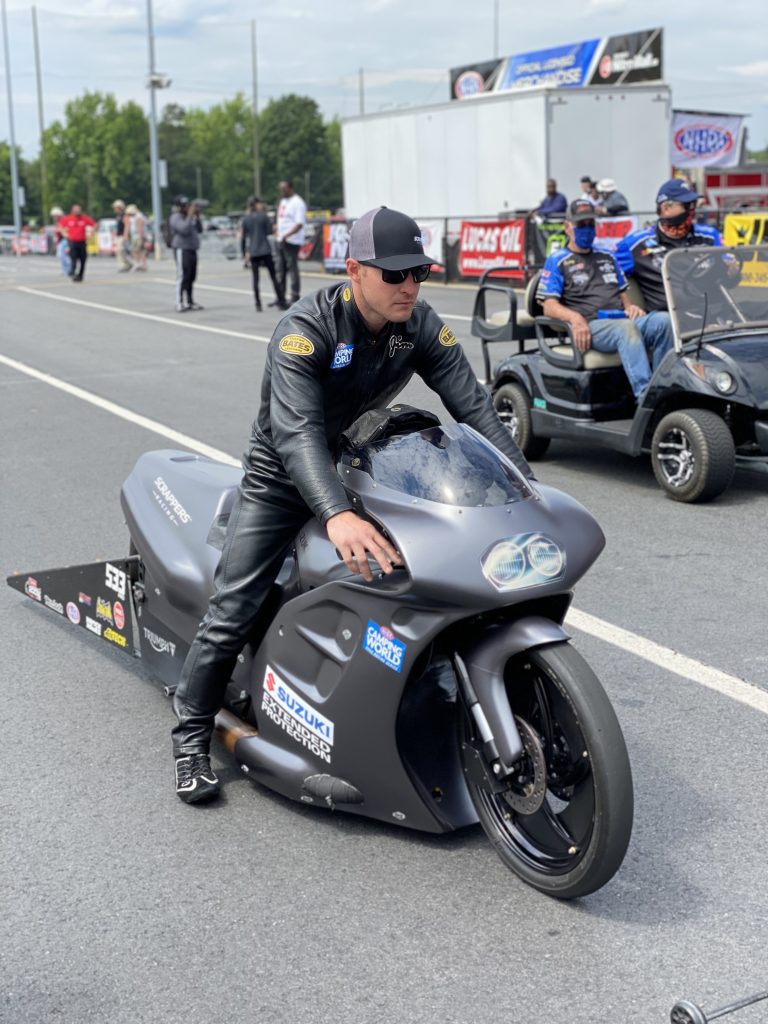 After much positive discussion this season and in Las Vegas, rising female talent Jianna Salinas and her teammate Jimmy Underdahl have announced they will campaign their Suzukis under the Matt Smith Racing umbrella in 2022.
"I think it's going to be awesome," Smith said. "We're going to control the tune-ups for all of that team and do the motor program and everything for it."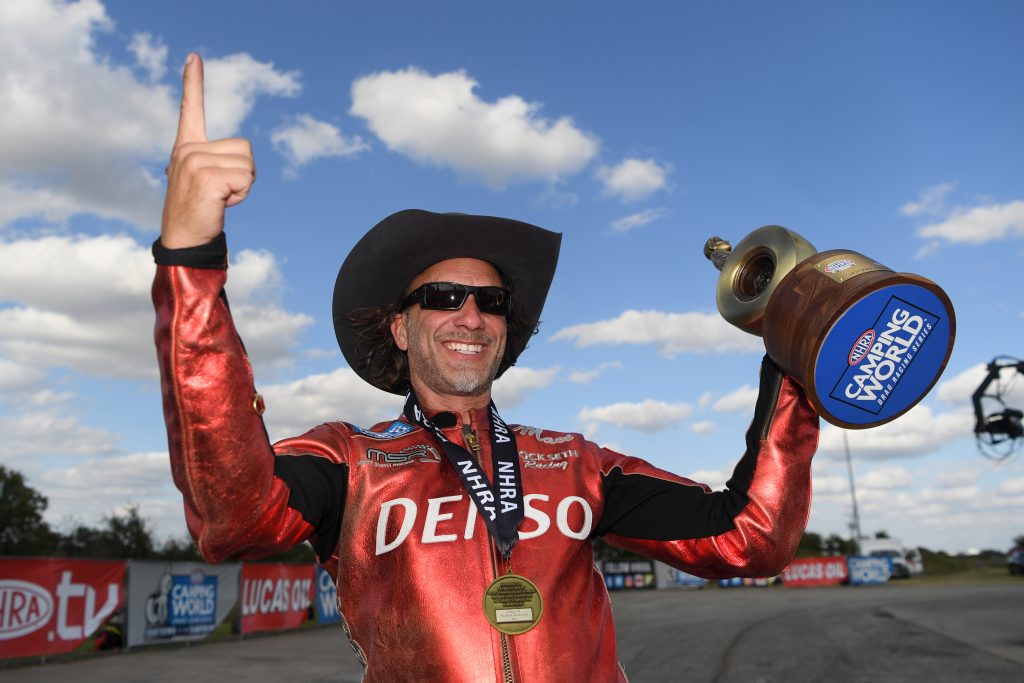 Smith has also confirmed the team will consist of four riders, including he and his wife, marking the departure of Scotty Pollacheck.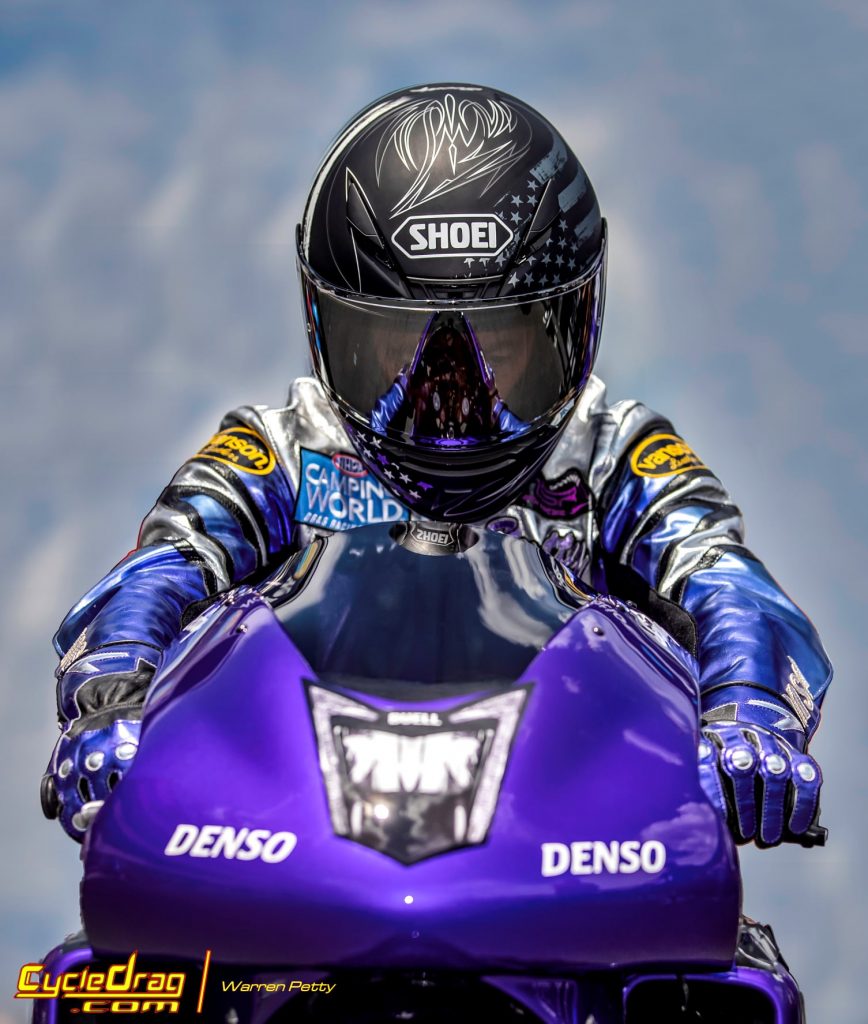 Since the beginning of the season Smith has been critical of the rules package for the class, even mentioning to NHRA President Glen Cromwell during his championship ceremony that the V-twins may need some help.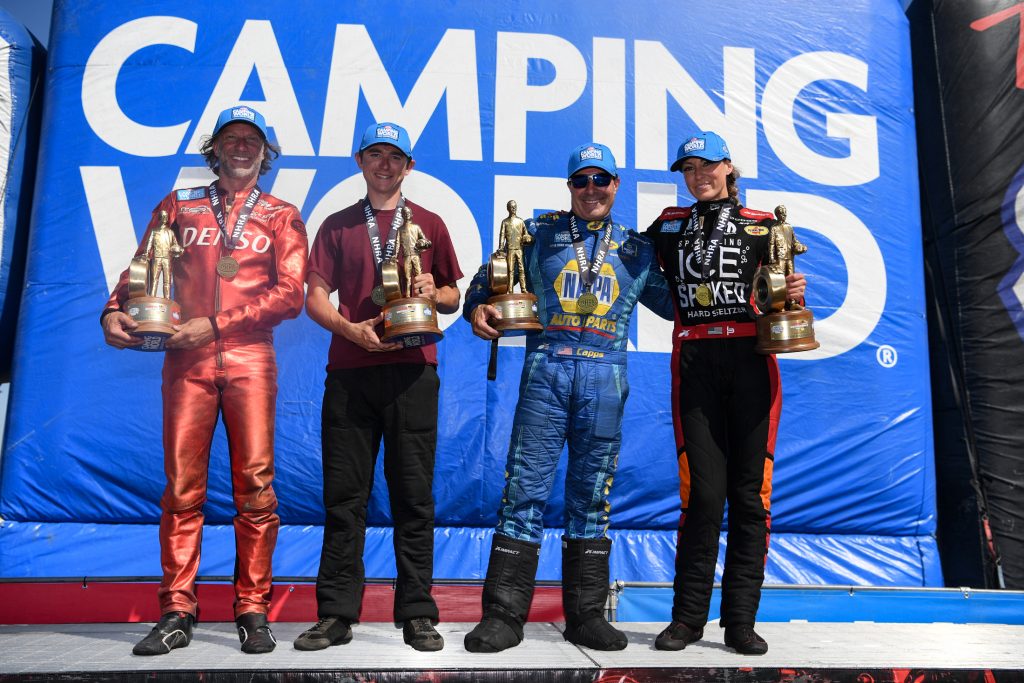 After qualifying on the pole in Las Vegas Smith shared his plans to build a Suzuki over the off-season, citing what he feels is a major rules advantage for the four-cylinder combination.
"It's a big advantage," said Smith, who got his start on a Suzuki Pro Stock Motorcycle and has long threatened to build another.
Smith dabbled with the Suzuki of Joe Riccardi a few seasons ago and found success.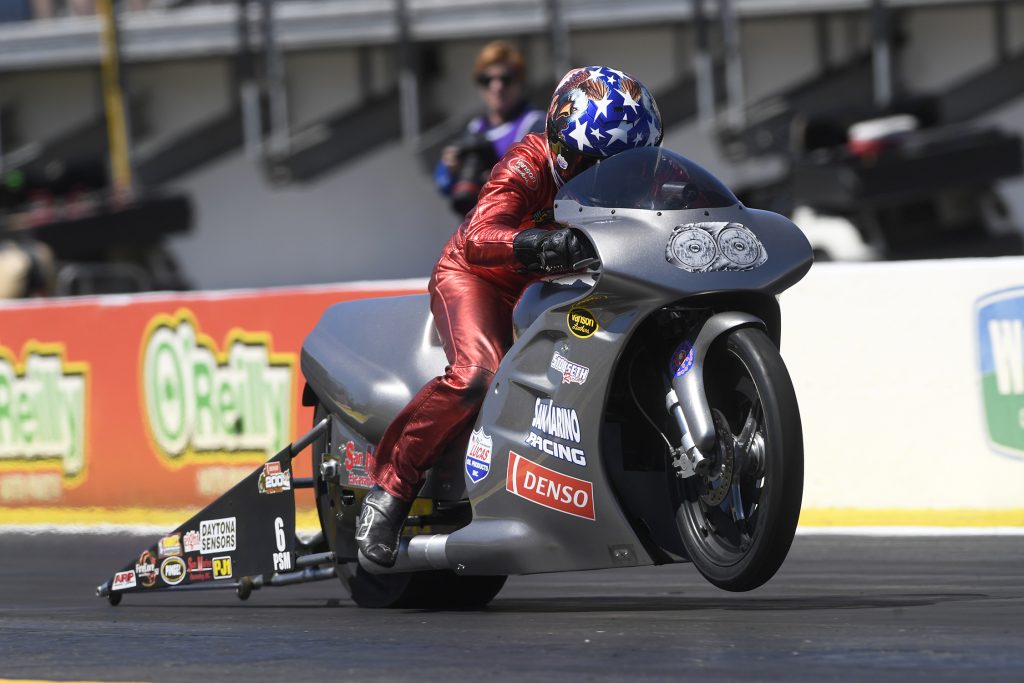 "I'll race whichever bike I can make go faster," said Smith, renown as one of the best tuners in the game.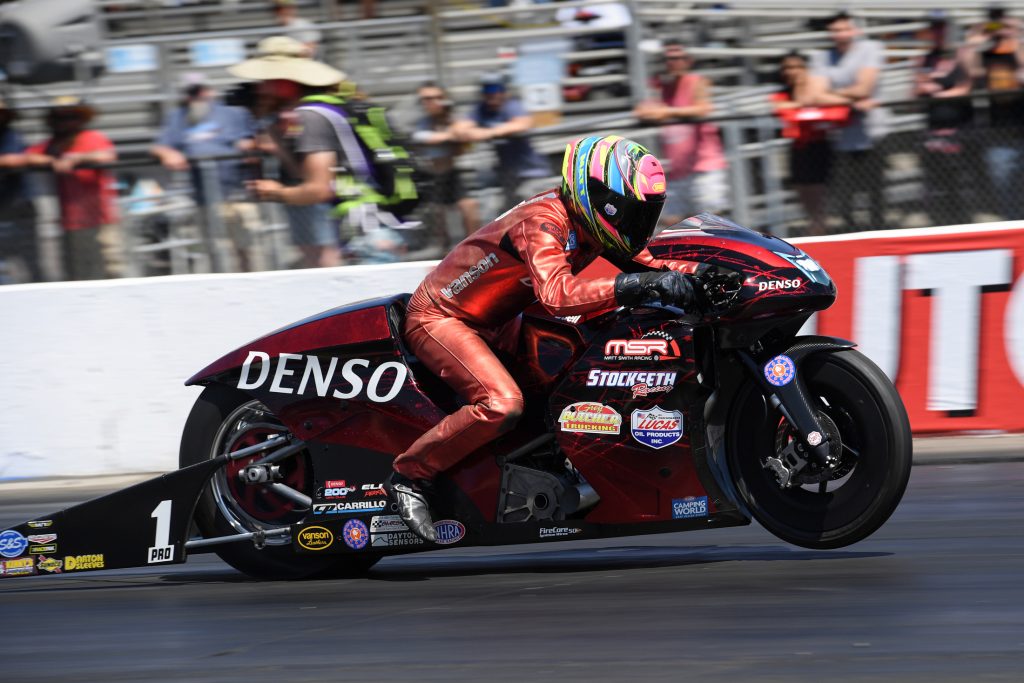 Smith also said he plans to try both four-valve Suzuki cylinder heads – the Monster and Vance & Hines pieces.
"I told Eddie (Krawiec, Vance & Hines) if you give me a good head, I'll run it. If not, I'll sell it," Smith said.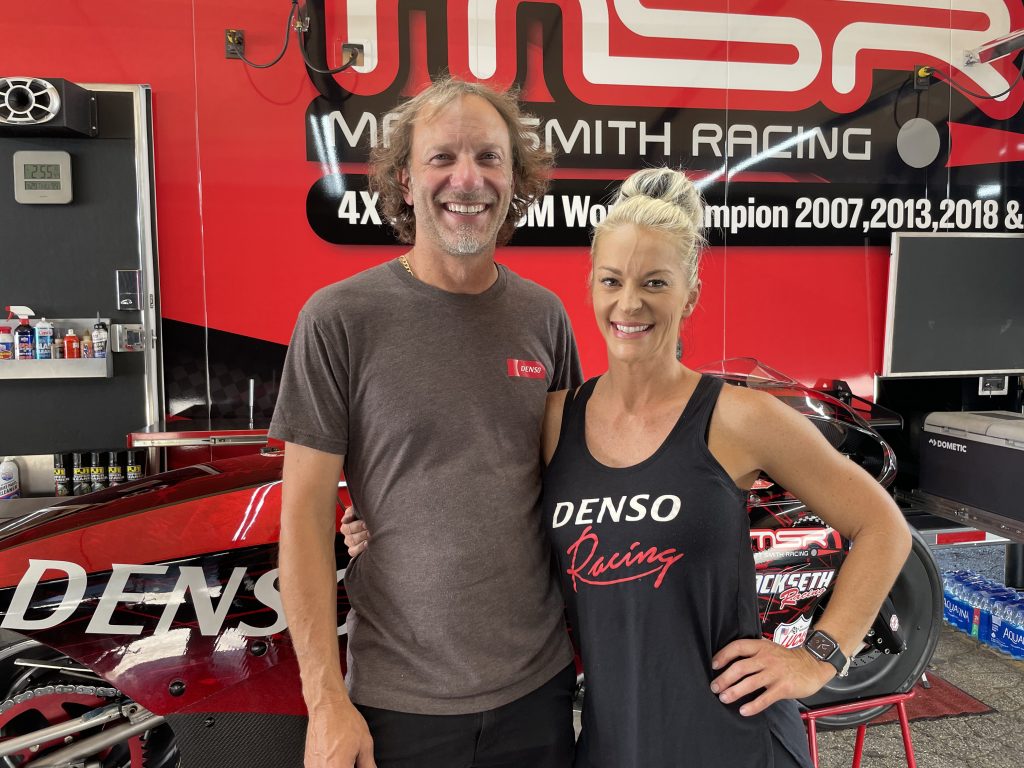 With new customers, Smith could be on his way to becoming a V&H-like, go-to-guy for power like V&H was for decades.
V&H has seen a significant drop in Pro Stock Motorcycle engine program customers in the past several years, as the class itself has seen a decline in participation.
Championship contender Steve Johnson went out on his own after years with V&H.
Smith could be positioning himself to be a true threat not only as a racing competitor to V&H, but on the business side as well.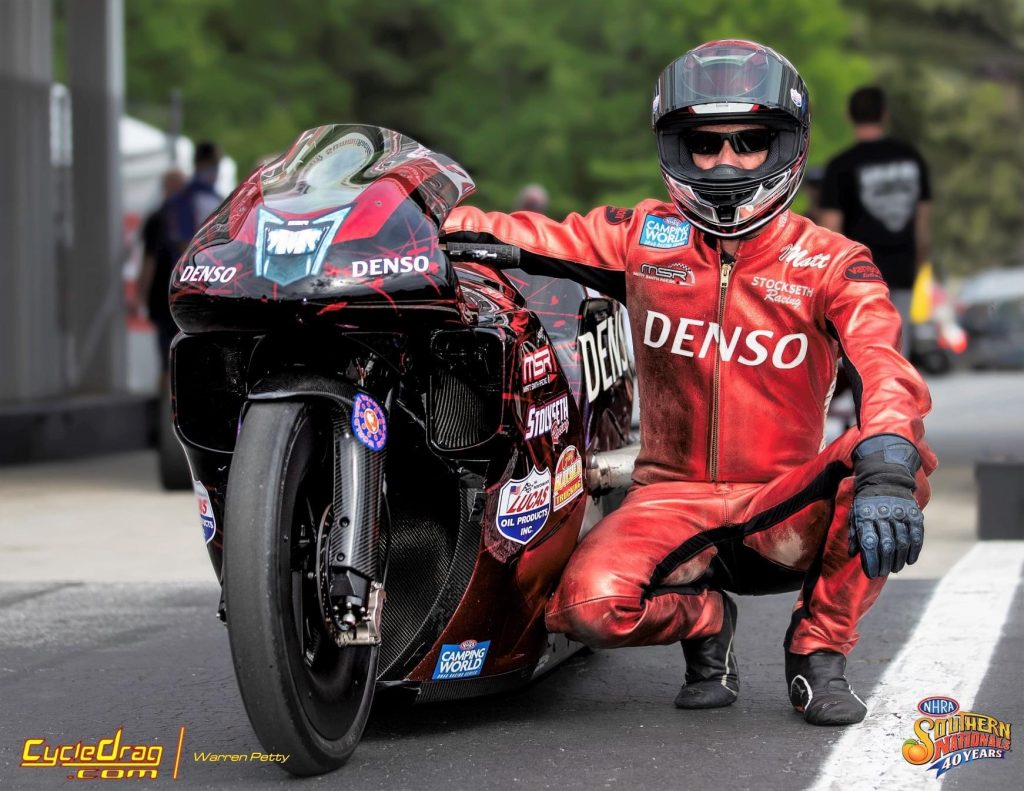 Father of Jianna and Top Fuel dragster standout Mike Salinas says he hit it off with Smith right away.
"We set a plan; he does what he says; that's what I like," Salinas said. "Everything that we've talked about, he's done exactly what I asked him to do. We came to an agreement we're going to do it this way and we execute and it works; that's why I'm with him because he's done everything he said."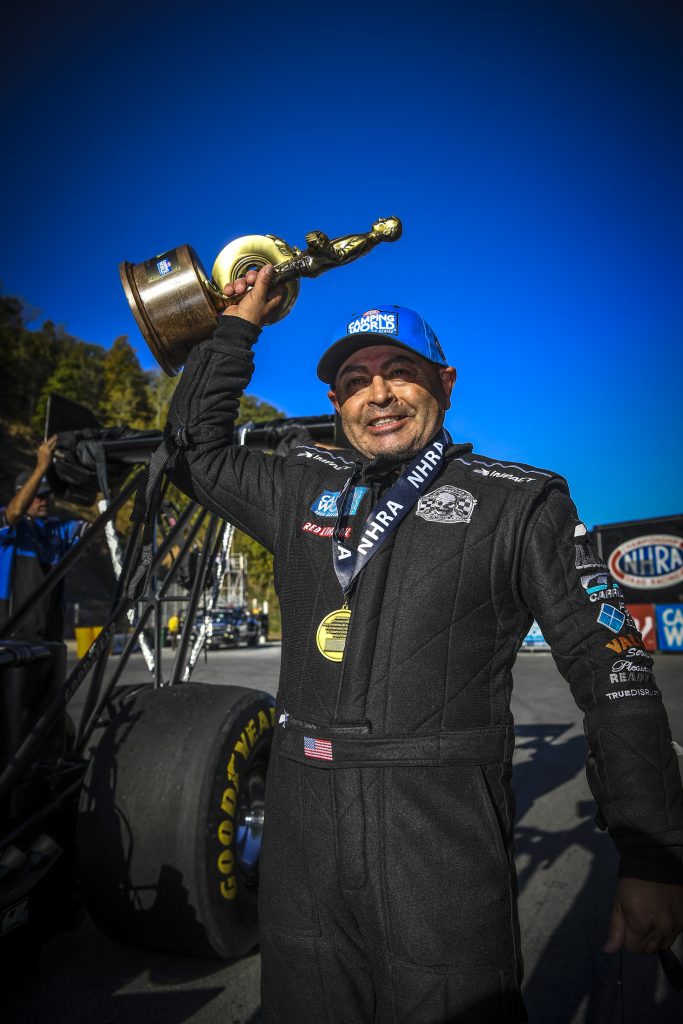 Times are changing indeed in Pro Stock Motorcycle. It's a renaissance, and a man who has been competing since the 80s and has never came close to contending for a championship has an opportunity to win the title in Pomona.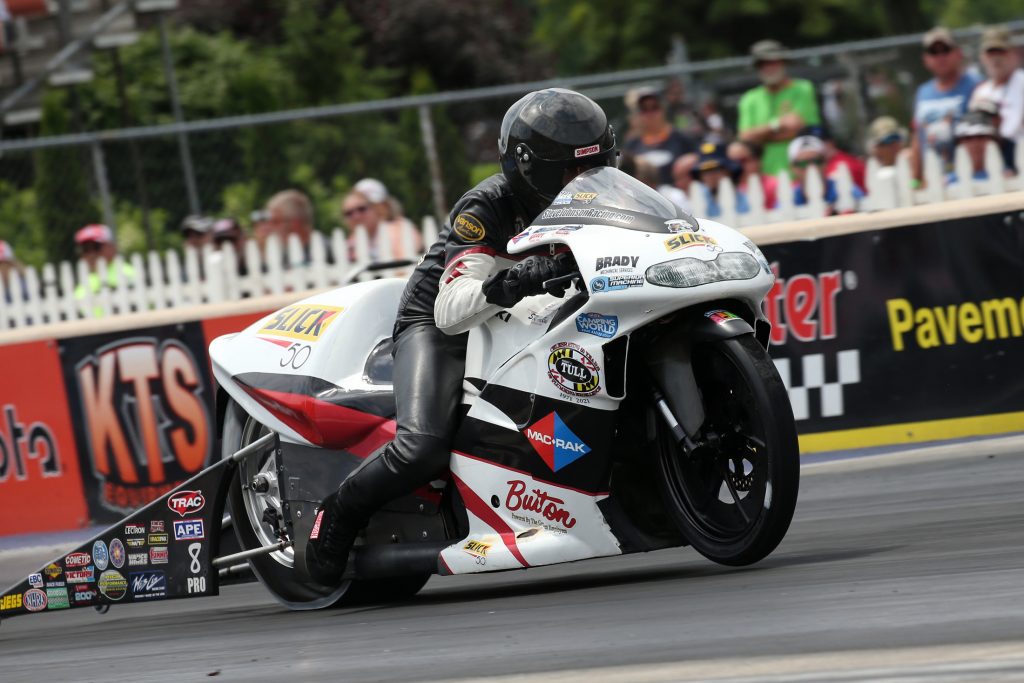 Veteran Johnson scores the championship if he can win the event, or outlast Smith and three-time champ Angelle Sampey.
Strange times indeed, but perhaps a fresh breath of air for a class where not much has changed over the past 20 years.
There are more videos on the Cycledrag Youtube channel (please subscribe here) and the Cycledrag.com Facebook page (Please like here) and more will be coming soon. Check back daily.
To take advantage of some amazing discounts at Brock's Performance, click – http://brocksperformance.com?aff=12
USE cycledrag5 coupon code.