The Ironman trophy is the ultimate prize for IHRA-member racers.
It symbolizes the best of the best at International Hot Rod Association special events like the IHRA Sportsman Spectacular presented by Hagerty and Moser Engineering, the IHRA Ironman Classic, the IHRA Summit Team Finals and the IHRA Summit SuperSeries World Finals. It is an enduring symbol of IHRA's continued commitment to grassroots, Sportsman racing.
IHRA President Larry Jeffers is continuing the tradition with all these events in 2023 and beyond. With the focus on Sportsman racing, there are no plans to bring back Nitro or Pro Mod racing.
IHRA-member racers will have multiple opportunities to win Ironman trophies this weekend.
Dragway 42 hosts the IHRA Division 3 (North Stars) Summit Team Finals from Sept. 15-18 and the IHRA Sportsman Spectacular presented by Hagerty and Moser Engineering comes to Mo-Kan Dragway in Asbury, Missouri on Saturday, Sept. 17.
Any track operator/owner or racer, feel free to contact the boss, Larry Jeffers, if you have any questions.

Gleason Raceway Park Renews IHRA Agreement for 2023
The decision to join the International Hot Rod Association (IHRA) has turned out to be a great fit for Gleason Raceway Park.
The Northwest Tennessee track, formerly known as Tater Town Raceway, was purchased ironically by the Northup family out of Idaho in 2021. They did massive work at the drag strip and decided to run under IHRA sanction in 2022.
It has worked out fabulously to be part of the IHRA Summit SuperSeries program, the largest and most prestigious championship in all of bracket racing. Gleason Raceway Park is sending a team to compete in the IHRA Division 2 (Heatwave) Summit Team Finals at Holly Springs Motorsports on Sept. 29 through Oct. 2.
Truly a family operation, the track is owned by Rick and Sam Northup, along with Rick's daughter, Samantha Archabal, and Sam's son, Christopher. Their hard work has transformed the 1/8-mile drag strip located on 48 acres which had been sitting dormant.
The improvements besides a massive clean-up have included both new timing and new computer systems. Excited about the future, look for IHRA IronMan Classic races at Gleason Raceway Park in 2023 to be announced at a later date.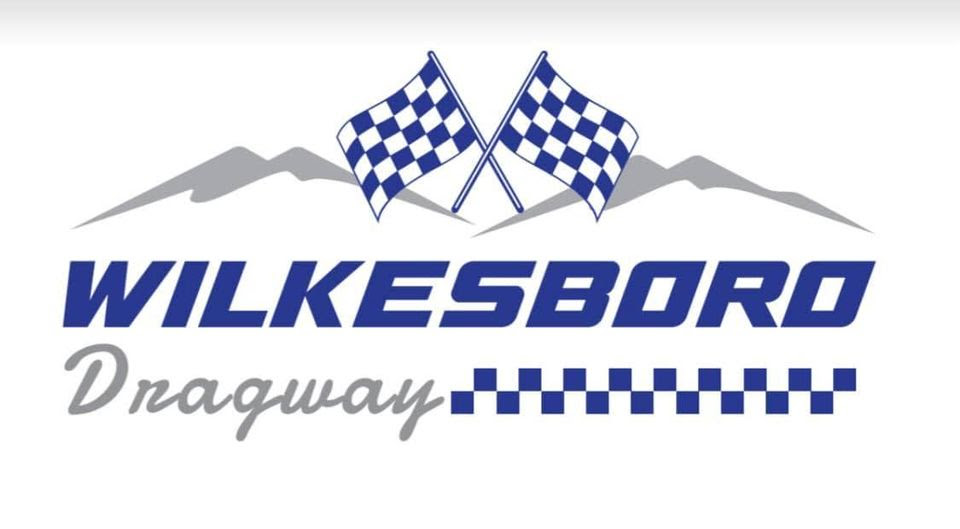 Wilkesboro Dragway Returns to the IHRA Family
Welcome home, Wilkesboro Dragway.
While much attention has been paid to the revival of nearby North Wilkesboro Speedway, the historic North Carolina drag strip has recently signed a sanctioning agreement to return to the International Hot Rod Association (IHRA).
The buzz around motorsports has brought much excitement to the mountain community.
"It was an added bonus. We had no idea that was going to take place when we decided to make the move," said track operator Paul Salvatore, who moved to North Carolina full-time in February. "It's been great for the entire community."
Carrying on a tradition first started by the Ellis family who opened the track in 1955 and passed on to different owners throughout the years, Salvatore has shown he's one willing to work hard to get the job done. He was cutting trees Wednesday in preparation for this weekend's races.
Heading into the offseason, he's looking at more areas of improvement. The decision to join IHRA is a chance to give back to the weekly competitors. In 2023, Wilkesboro Dragway drivers will get to participate in the IHRA programs geared towards grassroots, Sportsman racers.
"It was important to get sanction with IHRA again," Salvatore said. "I see how important Wilkesboro Dragway is to the people who call it their home track. We cater to the bracket racers and also want to find a good variety of racing. We want to draw in different people and have events to keep the place moving, to keep the place fresh. But, we want to stay attached to the roots as well."
There are deep roots with the IHRA and Wilkesboro Dragway. The track has hosted such events as the 1991 IHRA Carolina Nitrous Nationals when the winners included IHRA Hall of Fame drivers Rickie Smith in Pro Stock and Scotty Cannon in Pro Mod. Wilkesboro Dragway was the site of an IHRA Sportsman Spectacular event in 2018. Roger Robertson took a $10,000 prize from Moser Engineering and received another bonus for being an IHRA Summit SuperSeries member.
The Tar Heel State is a hotbed for drag racing with several tracks within a close proximity. One of Salvatore's first actions was to communicate with those tracks and try to work together to avoid scheduling big events against each other.
He quickly found an ally in Sandy Collins from IHRA-member track Farmington Dragway.
"I took it upon myself to reach out with Sandy to let her know we were coming," Salvatore said. "She was really supportive, and we have a really good relationship. We did an expo in Greensboro a little back and met all the track owners and operators there too."
Xtreme Raceway Park, the premier 1/8-mile drag racing facility in the Dallas-Fort Worth area, has signed a new sanctioning agreement with the International Hot Rod Association for the 2023 season.
The track conveniently located off Interstate 45 in Ferris, Texas was named the IHRA Division 4 (Renegades) Track of the Year in 2019. One of the nicest facilities in the country, the track features multiple 82-inch televisions throughout the facilities, a great racing surface and number of safety features. A modern racing venue, there are clean showers and reasonably-priced concessions.
Brent Lancaster (Top), Kevin Martin (Mod), Brad Baxter (Sportsman) and Kevin Martin (Junior) were IHRA Summit SuperSeries World Finals representatives in 2021.
Ozark Raceway Park has a storied past and is looking towards a bright future.
The Rogersville, Missouri facility, located less than an hour from Arkansas and an hour and a half from Kansas, is currently in his 45th year of operation. It features a 1/4-mile strip which has hosted some of the biggest names in drag racing.
"Big Daddy" Don Garlits qualified No. 1 in Top Fuel for the 1978 Ozark Nationals, a race which Tom "The Mongoose" McEwen led the Funny Car field. Those two and Pro Stock legend Lee Shepherd were professional class winners at the 1979 Ozark Nationals. More recently, Scott Palmer set a track record of 264.55 mph in his Top Fuel dragster in 2020.
Ozark Raceway Park features 330 feet of ground concrete and an upgraded Accutime timing system. Playing off its natural beauty, a large amount of trees provide shade and reduce crosswinds. There are concessions open during all racing events and clean restrooms available.
While the powerful Nitro machines and Jet Cars are part of the track's rich history, the IHRA's commitment to grassroots, Sportsman racing most appeals to new track owners Katie Lotsberg and Kevin Jewer in taking care of their weekly racers.
There are more videos on the Cycledrag Youtube channel (please subscribe here) and the Cycledrag.com Facebook page (Please like here) and more will be coming soon. Check back daily.