Racers and fans have come to expect record-breaking performances when they attend an Xtreme Dragbike Association (XDA) event. And the 2nd annual Superbike Showdown at Maryland International Raceway (MDIR) delivered just that and more with breakthrough ET and MPH records.
Over 600 entries were on hand to witness history on the world-famous quarter mile of MDIR. The Pro classes get top billing for bringing incredible record-breaking performances, but the sportsman racers kept the show rolling with the highest level of competitive racing.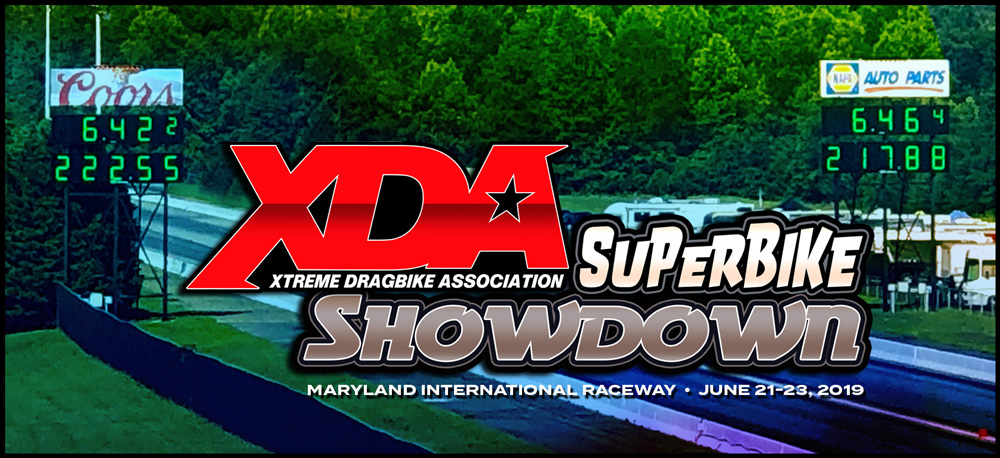 There are more videos on the Cycledrag Youtube channel (please subscribe here) and the Cycledrag.com Facebook page (Please like here) and more will be coming soon. Check back daily.
Orient Express Racing Pro Street
2019 will be a year the Orient Express Racing Pro Street class won't soon forget. With records dropping at every XDA event, this class is on fire! Ehren Litten brought the heat in round one of qualifying, breaking a personal record, with a lively 6.53 pass. In round two, he took the top spot on the Pro Street G.O.A.T. list away from Jeremy Teasley when he went quicker with a shocking 6.48 run! Then in round three of qualifying, Ehren Litten destroyed the mile per hour record running at 232.59 mph becoming the fastest Pro Street racer in history!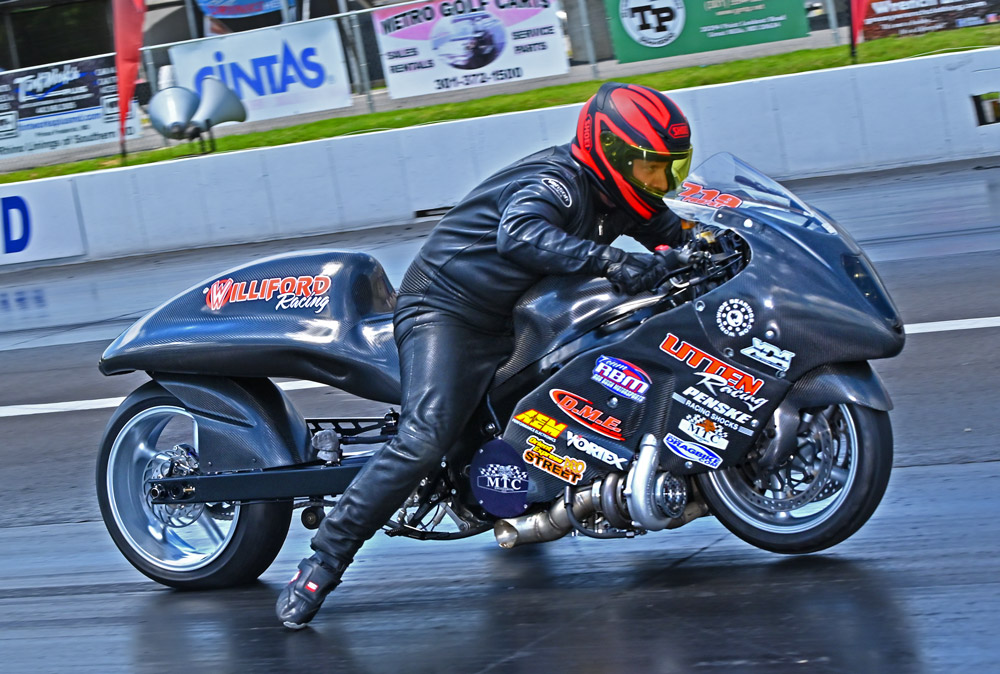 During qualifying, the Penske Racing Shocks Shootout was contested for the second time this year, and it was another Williford vs. DME final. At the PFR Spring Nationals, Rodney Williford won over DME Racing's Jason Dunigan. And this weekend Williford's Ehren Litten took the win in an impressive side-by-side pass running a 6.514 to Jeremy Teasley's 6.531.
During qualifying Mark Gargiulo, Justin Shakir, Alex Moore, Gaige Herrera, Lorenzo Ortiz, and Luis Sierra also improved on their personal best ET's creating round after round excitement.
On Sunday when eliminations came around in the heat of the day, the records kept dropping to depths that no one saw coming as the sun blazed down on the track. With DME Racing losing their reign over the Pro Street GOAT list the day before to Williford Racing, Team Tuner Andy Sawyer and EFI specialist Steve Nichols got to work releasing the beast in the Connelly GSX-R1000. With Jeremy Teasley in the saddle, they sent him out to get their record back. And in round two of eliminations, he was successful with a 6.479 at 224.55 mph pass! And if you think that's where it ends, Teasley was just getting started.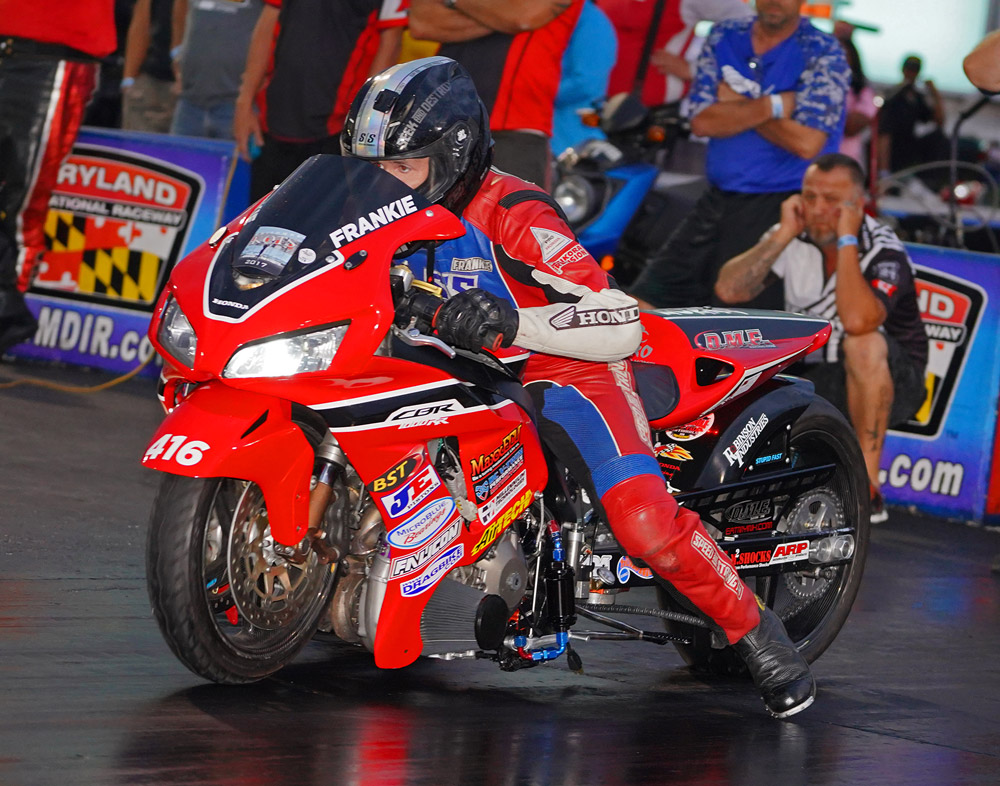 Frankie Stotz, who holds the 'First to the Fifties' title, was lucky just to be racing on Sunday. Stotz showed up on Thursday not feeling well from a Kidney Stone he passed earlier in the week. Late Saturday night, he was taken to the hospital after suffering from unrelenting pain, in what would become a series of seven kidney stones that would pass over the next few days. Despite the pain and discomfort, he pushed through the weekend, and it would pay out in performance.
In the semi-final against Gaige Herrea, Stotz on the only Honda clicked off a new personal best running a 6.496 making him the third racer to get into the forties! On the other side of the ladder, Jeremy Teasley would take out teammate Chris Connelly Jr breaking the ET record and his personal best mph with an unreal 6.439 at 224mph pass!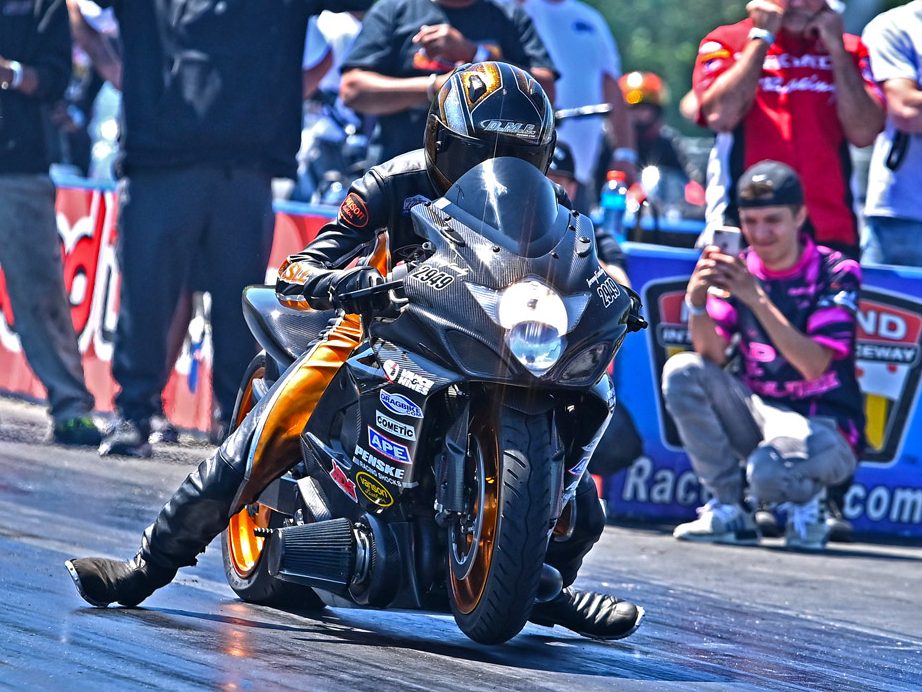 The excitement was in the air as two racers that just ran in the forties were headed to the final matchup for the battle of the liter bikes. Both Stotz and Teasley took their time setting up at the tree, making sure they were straight, and everything was looked over before rolling into the beams. Both bikes took off like bullets going straight down the center of their lanes. The Honda had the initial edge over the Suzuki, but it only took two seconds for Teasley to catch him as they stayed side-by-side the rest of the way. And if anyone was sitting at the beginning of the pass, they were standing as these two titans rolled through the thousand-foot beams. And in six seconds history was made with the first side-by-side forty pass with Teasley breaking the record again running a staggering 6.422 at 222mph to Stotz's 6.464 at 217.88 mph! Who would have thought this time last year that a 6.46 would be a losing number? XDA and Miller Prep once again set the bar in performance records.
DME Racing Real Street
Jeremy Teasley continued his Pro dominance in DME Racing Real Street class with a number one qualifying position running a 7.66. Luckily for the Schnitz Racing Shootout racers, he was not in the mix for their race during qualifying. In the Shootout, Devin Ragland and teammate Anibal Merced faced each other in the finals after taking out Ralphie Navarro and Brad Stinnett in the semi-final. Merced got the starting line advantage, but his bike ran off the number, and Ragland out wheeled him to the stripe with a 7.86 to Merced's 7.92.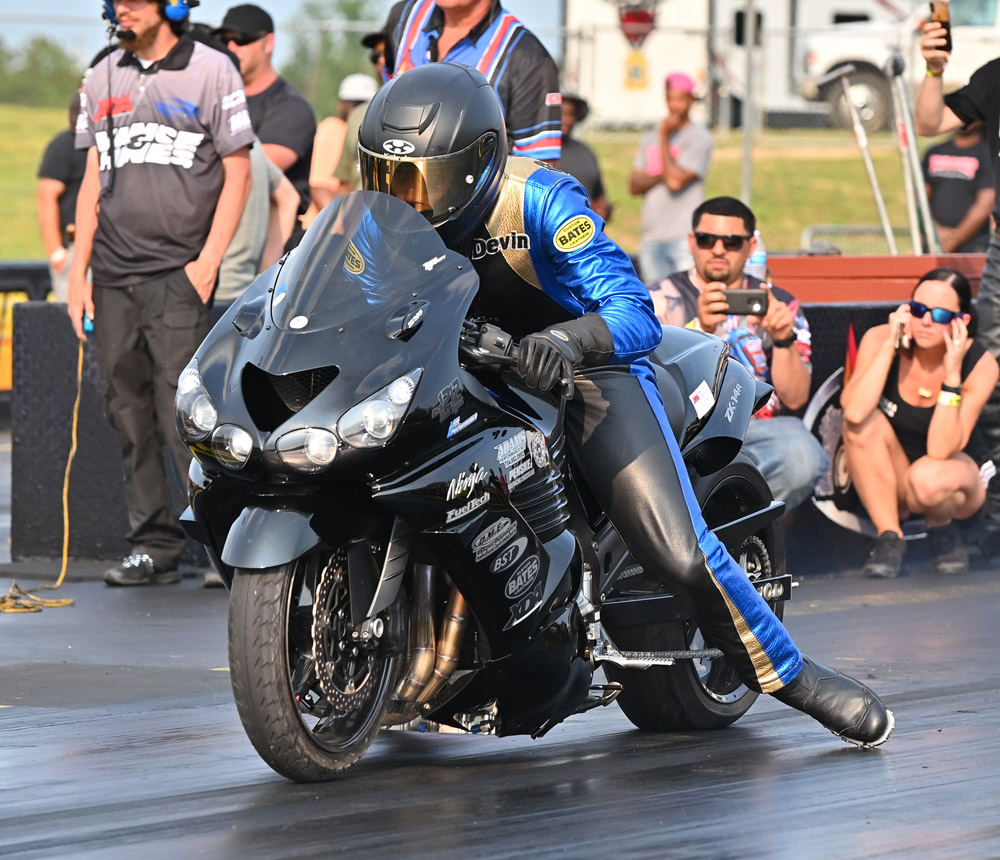 One of the biggest surprises of the entire event was the debut of Ashley Cotnoir into DME Racing Real Street. Following in the footsteps of fellow racer Alisha Malone, Cotnoir pulled off arguably one of the greatest debuts in Real Street history. Getting progressively quicker with each pass, Cotnoir qualified third with a 7.706 and went on to defeat Jamie Lopes in Round 1, her fiancé Michael Sweeney Jr in Round 2, and reigning champion Spencer Claycomb in the semi-final. Unfortunately, on that run, she hurt her motor and knew she wouldn't be able to make it back for the final. In a great show of sportsmanship, she intentionally bypassed the scales, which lead to her disqualification, and Claycomb reinstated to the final round.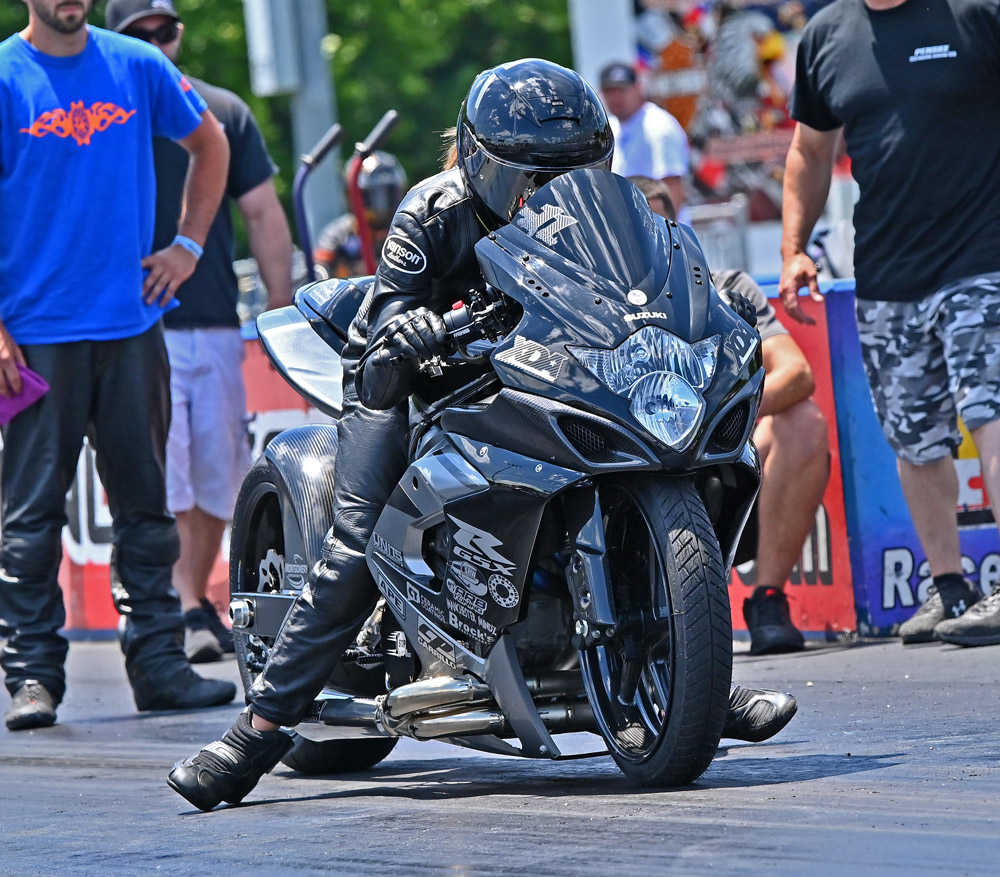 In the semi-final, Jeremy Teasley took out Anibal Merced running the quickest side-by-side Real Street pass in history with a 7.630 to a 7.674. However, Spencer Claycomb's troubles from the semi-final followed him to the final round giving Teasley an easy win with him running a 7.904.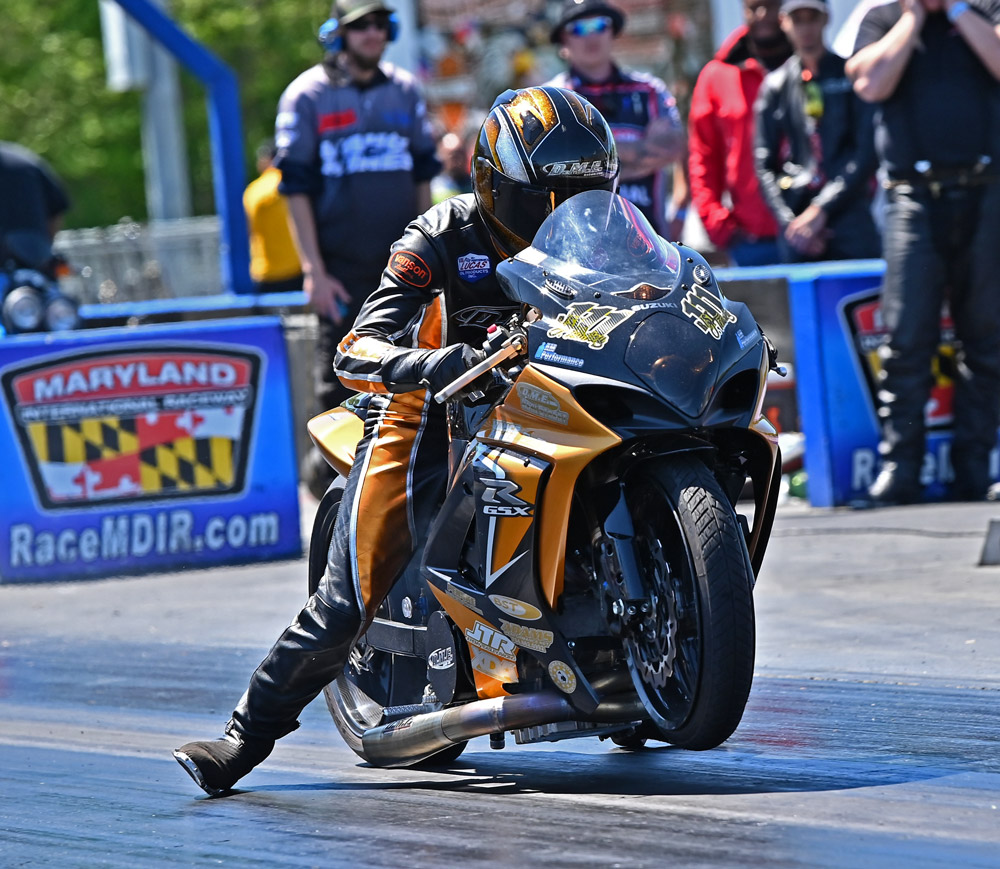 Pro Xtreme
In the competitive Pro Xtreme class Rodney Williford was the quickest bike on the property qualifying number one with a 3.99. His teammate Ehren Litten made his XDA Pro Xtreme debut earning the number two qualifying spot with a 4.01 on his black on black Hayabusa. Williford would take out his teammate in the semi-final running a 3.984 to Litten's 4.630.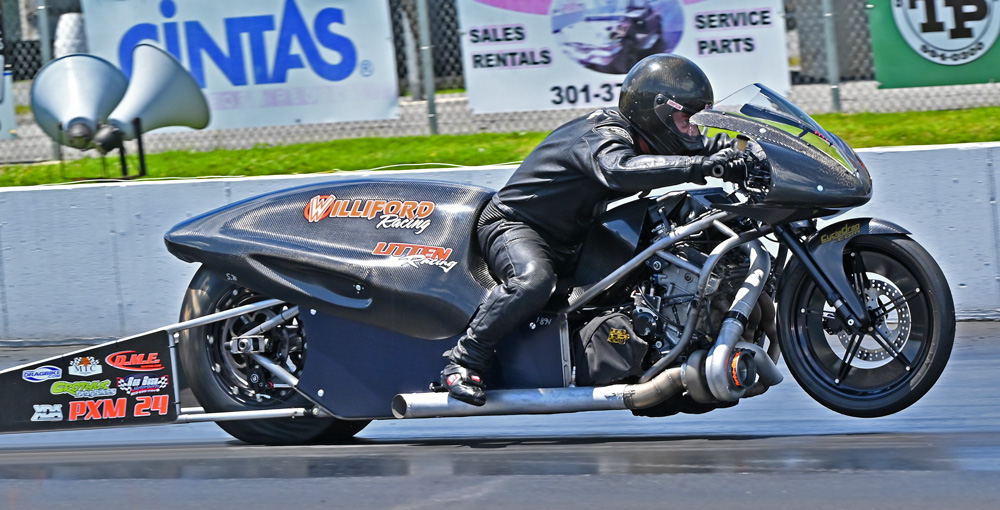 Kevin Clarke who won the PFR Spring Nationals was looking for a repeat when he met Williford in the final on his Maxx ECU equipped Suzuki. Going into the final Williford had the ET advantage over Clarke, but his Suzuki would be sluggish leaving the line in the final and Kevin Clarke would take the win carrying the front wheel the whole way running at 4.02 to Rodney Williford's 4.18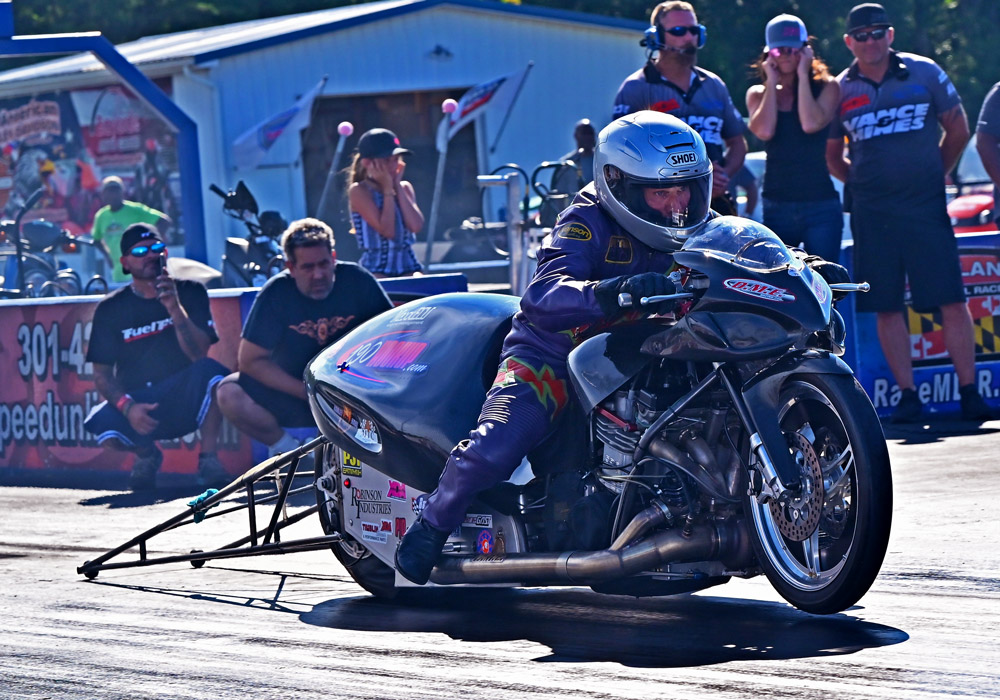 Pro Extreme is sponsored by Fast by Gast, DME Racing, Rob Bush Motorsports, McCoy Motorsports, MTC Engineering, Maxx ECU, Timblin Chassis, and Worldwide Bearings.
APE Nitrous Bulls
In round one of the APE Nitrous Bulls both Billy Vose on 'The Joker' and Brandon Tyree on 'Mad Max' got left behind when their competition left them at the starting line as they shot down the track for easy wins sending them to the final. Richard Gadson on 'Dead Man Walking' and Dave on 'Yellow Jacket' would be those racers sent to the final. And in the final Gadson would get the advantage early, but Norris came around him before the stipe and took the win!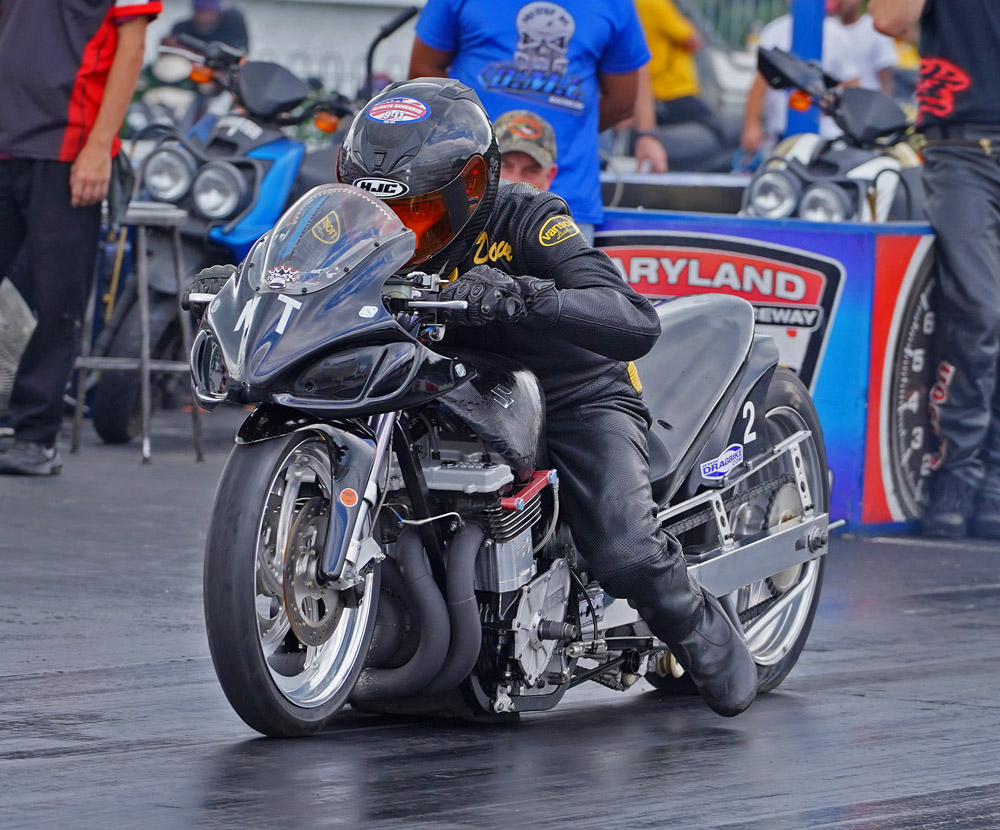 Monster Bulls
Pickin Pockets once again dominated Saturday in Monster Bulls taking out 'Family Man' ridden by Josh Keller in round one. Rendolf Torbed on 'Kastigala' got a wheel on 'Reckless' ridden by Josh Eubanks and stayed out in front for the win. In the final Page won again on 'Pickin Pockets' when he quickly took out 'Kastigala' by a few bike lengths.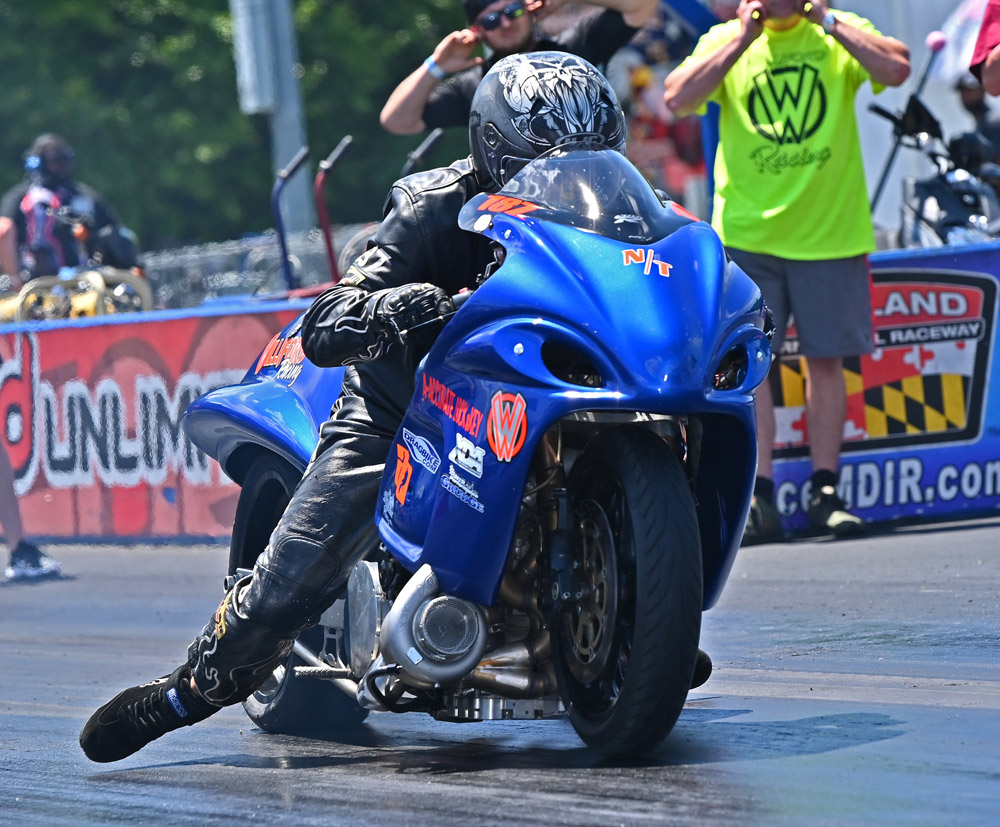 Unit 5 Components Brahma Bulls
The Unit 5 Brahma class continues to grow, with a new entry from Jeremy Teasley on 'Bad Draw'. Nicholas Mazeika on 'Clockwork' returned and took another dramatic win when 'Bad Draw' took the official win, but then rolled by tech to be disqualified giving the win back to 'Clockwork'.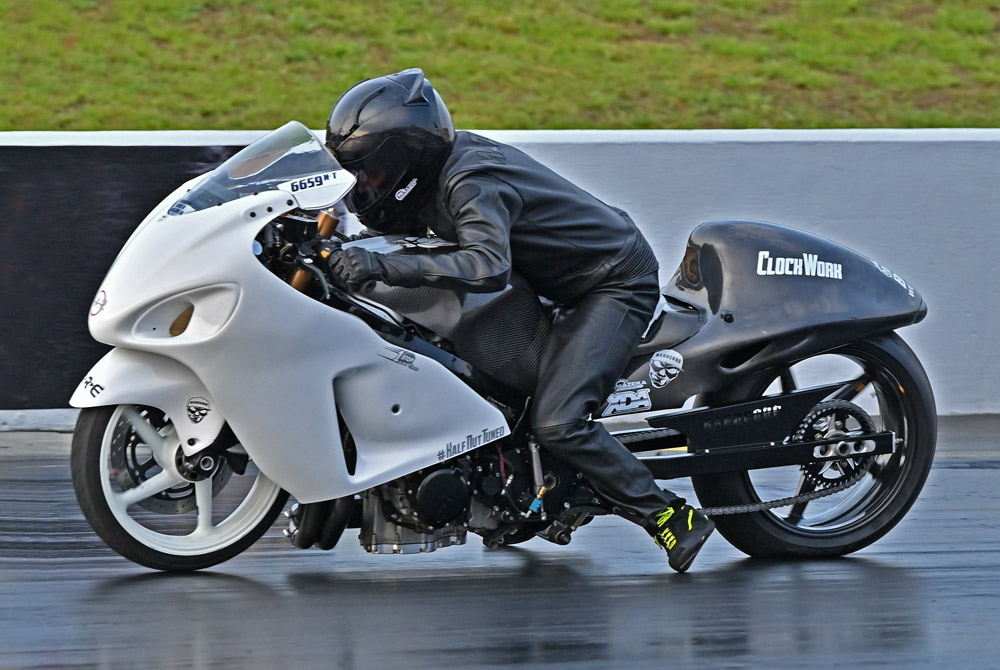 Vance & Hines 4.60
The Vance & Hines 4.60 competition was hotter than ever with six racers running dead on 4.60 in qualifying. Michael Ostrowski who earned the top spot with a 4.603 also went on to win four rounds of eliminations to face Mac McAdams in the final.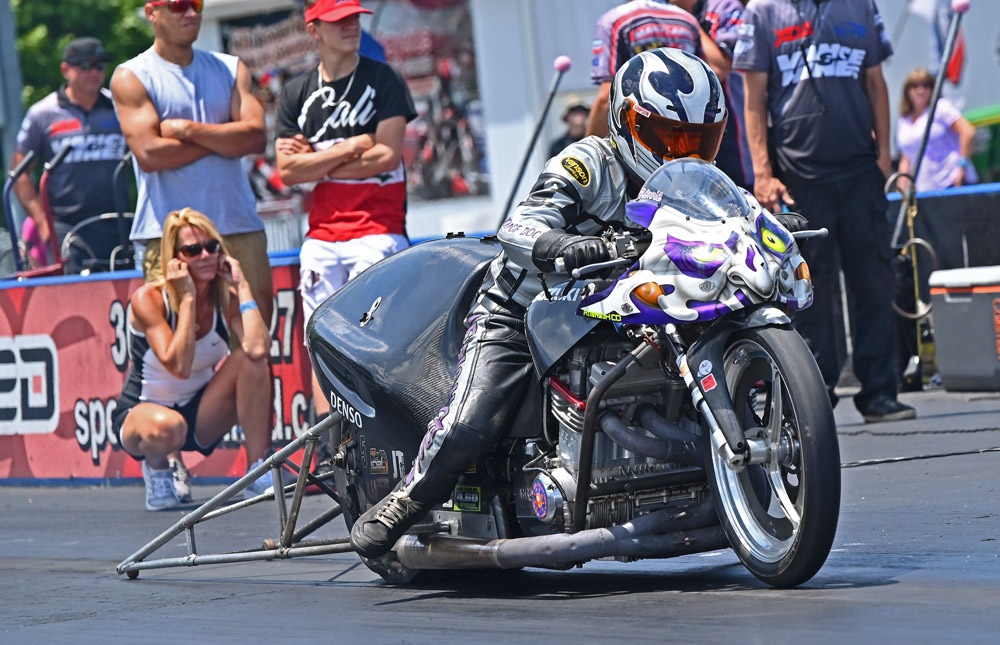 But before this faceoff could happen, the 4.60 Big Money Shootout would compete during qualifying where McAdams took the loss in the final to winner Ronald Procopio. Procopio would get the win when McAdams broke out running a 4.58. So going into Sunday's final, McAdams would be determined to not get the 'Bridesmaid' title with another runner-up finish. The final between Ostrowski and McAdams would be the closest of the weekend when they chopped the tree with an identical .032 and then both ran dead on 4.60. McAdams would get the win by thirteen inches with a 4.603 to Ostrowski's 4.608!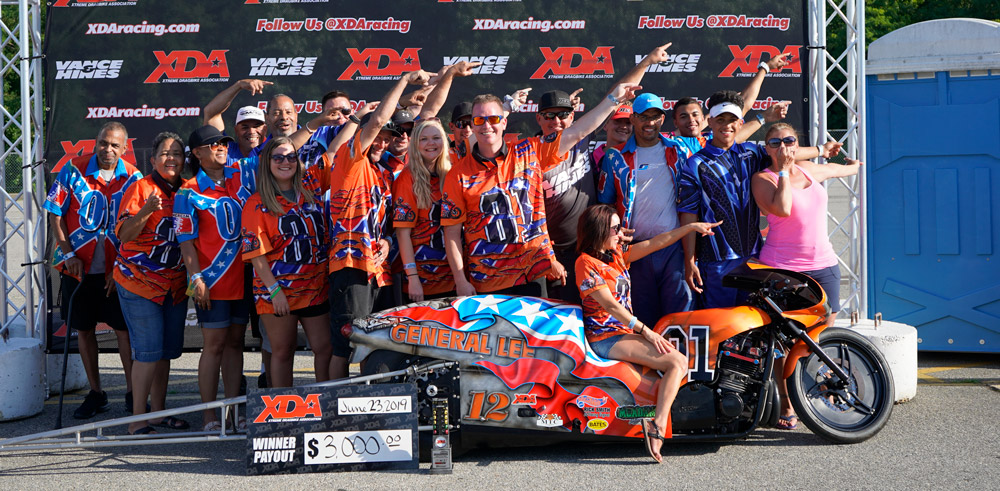 The FBR Shop 5.60
The FBR Shop 5.60 class brings out fierce competition with only 660 feet to the win stripe. There is no room for error to win a race in this class, and the final round would prove that. Bob Carlson and Courtlan Whiting won five rounds before meeting in the final. Carlson got off the tree first while Whiting had an uncharacteristic slower light that would cost him the race. Whiting ran a closer 5.61 to Carlson's 5.645 time, but Carlson's better reaction time would give him the win in this final.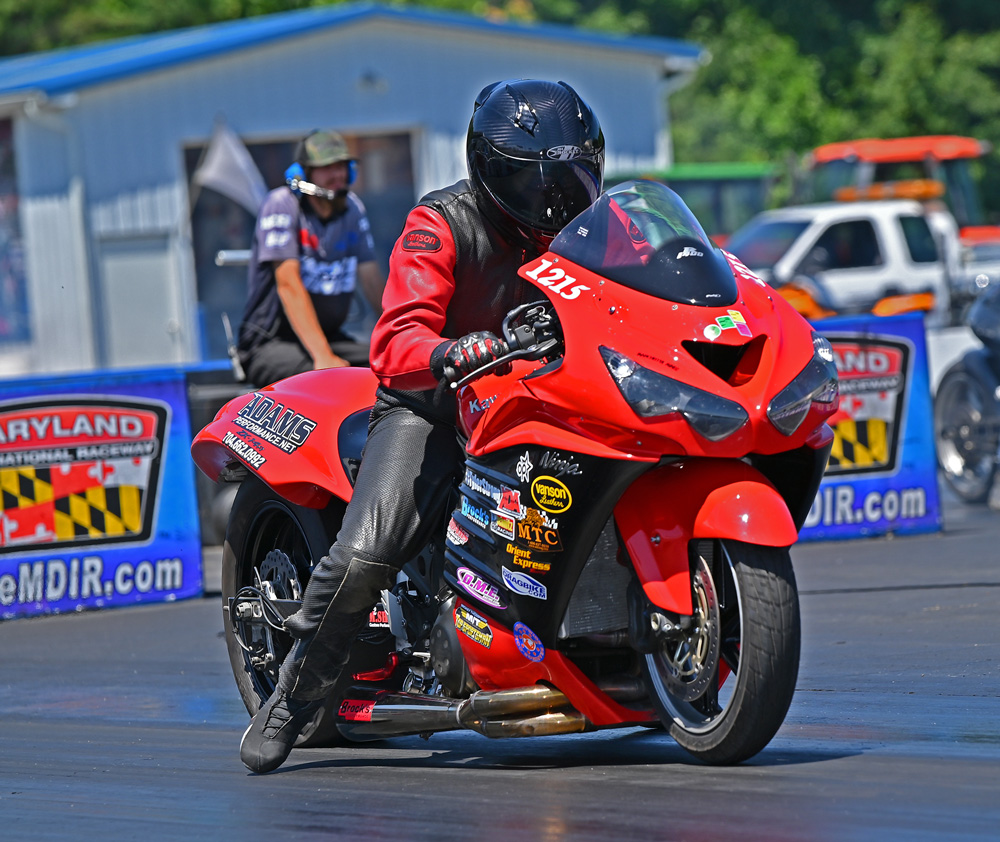 Shinko Tires Crazy 8's
In Shinko Tires Crazy 8's two racers that were winning rounds in multiple classes would face each other in the final. Courtlan Whiting and Dustin Lee who had already earned wins in other classes that day would now battle for another victory. With close reaction times, the win for this race would be taken at the stripe. Courtlan Whiting ran an 8.769 breaking out to give Dustin Lee another win for the weekend.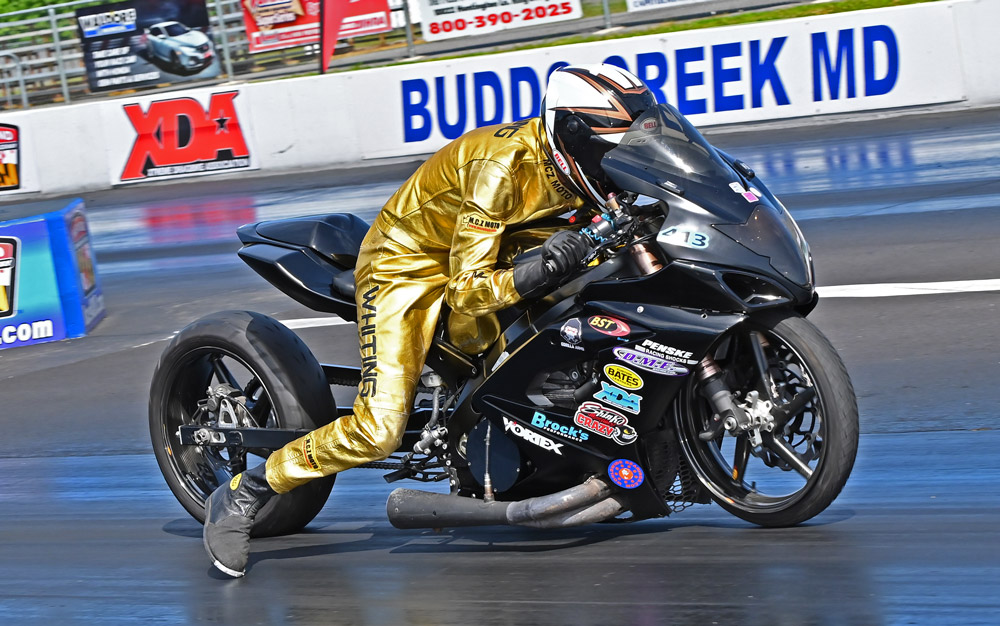 Mickey Thompson Performance Top Sportsman
Luis Quiles earned the number one qualifying spot in Mickey Thompson Performance Top Sportsman with a 7.44. With the number thirty-two qualifier running an 8.21, this made it one of the quickest fields in history. Bobby Holland and Dylan Wood would face each other in the final after taking out Robin Procopio and Bob Carlson in the semi-final. Dylan Wood who would leave first on a slower dial, turned on a -.006 red light to give Bobby Holland the win before his bulbs dropped. This win would send Holland back into Pro ET for a second chance at a payday.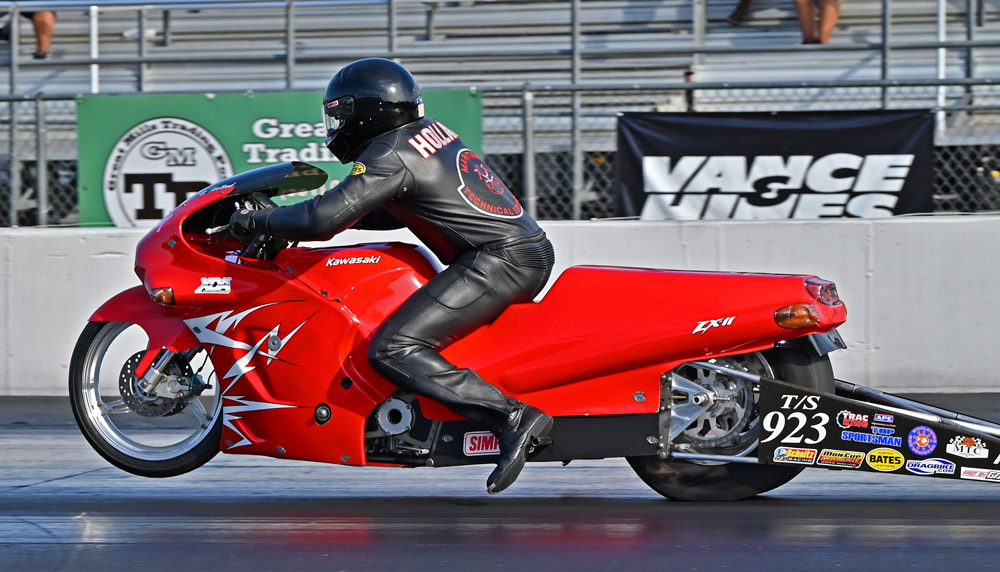 MPS Racing Pro ET – Saturday
In Saturday's MPS Pro ET it took eight rounds of competition for the 145 riders that entered to get down to the final battle. Shayne Proctor lost the first round but took advantage of re-entry for another chance at the win. This decision would pay off big as he would go on to win six rounds of competition to meet Ryan Bonitatis in the final. Proctor who dialed an 8.46 left the tree first to Bonitatis's quicker 7.50 dial. Proctor drilled the tree with an .008, but he would take the win a second later when Bonitatis went red by -.024 to hand him the win!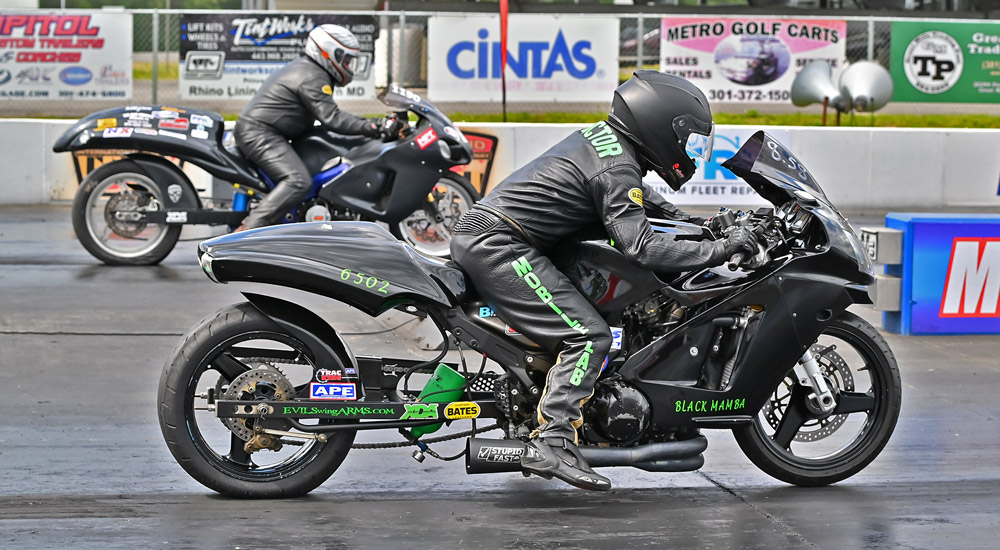 MPS Racing Pro ET – Sunday
It was two bar bikes that would make it to the final round of MPS Racing's Pro ET on Sunday. Johnny Mullikin would face the Top Sportsman winner Bobby Holland. Holland who just came off a win was entered back into round six of Pro ET, he then went on to win two more rounds before the final against Mullikin. Mullikin who struggled with his lights the last few rounds pulled it together for the final to cut a .018 reaction and run a 8.27 on his 8.24 dial to win over Holland's .108 reaction and 7.87 run on his 7.86 dial.
Brock's Performance Street ET – Saturday
Brock's Performance Street ET delivered seven rounds of fierce competition on Saturday. With new racers and veterans stuffed in this entry-level class, you have to be on your game every round. By the fifth round of competition, only the veterans survived and the reaction times were getting dangerously close to red lights. Dustin Lee who is the class champion, met Bob Carlson in the final. Lee cut the tree with a .003 light and ran an 8.934 on his 8.89 dial to take the win over Carlson's break out 8.89 on his 8.90 dial.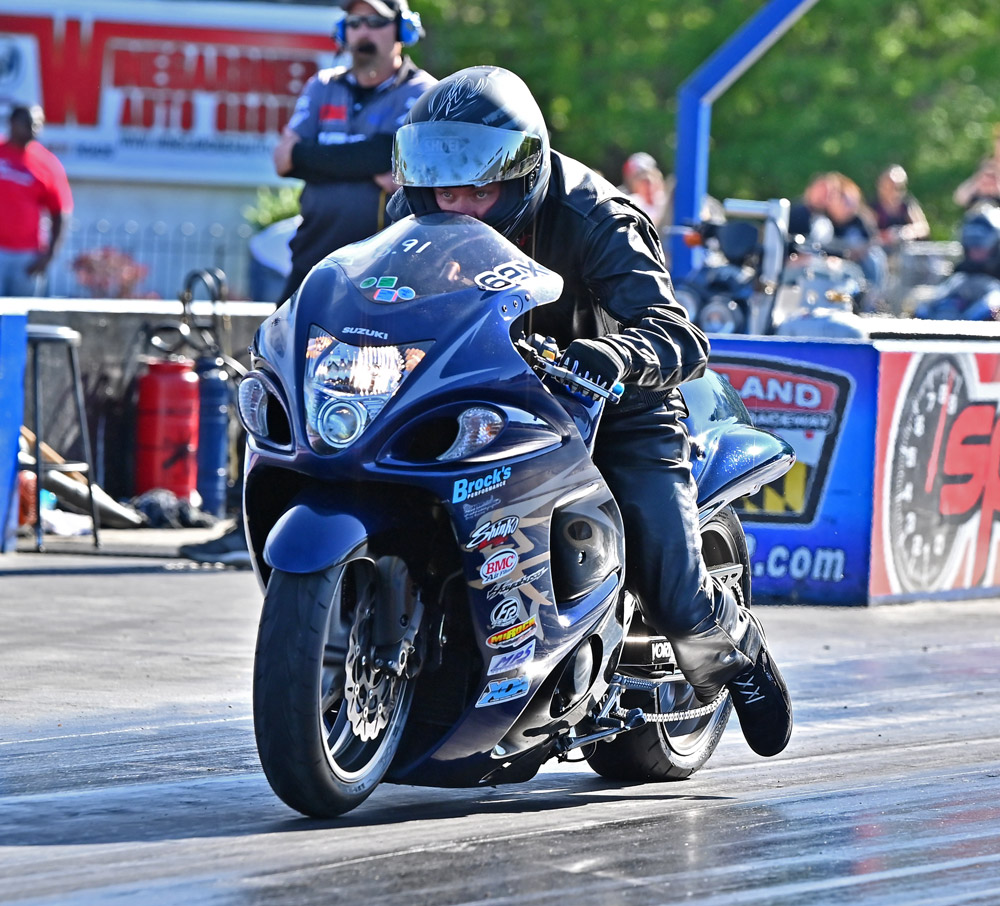 Brock's Performance Street ET – Sunday
On Sunday Dustin Lee was looking for a repeat on Saturday's win in the Brock's Performance Street ET class. Jeff Sweeney who did not run in Saturday's race came in fresh on Sunday to win six rounds of competition before meeting our class champion in the finals. Dustin Lee cut another impressive .010 light and ran 8.89 on his 8.88 dial to win over Sweeney's 8.96 on an 8.95 dial for his third win of the weekend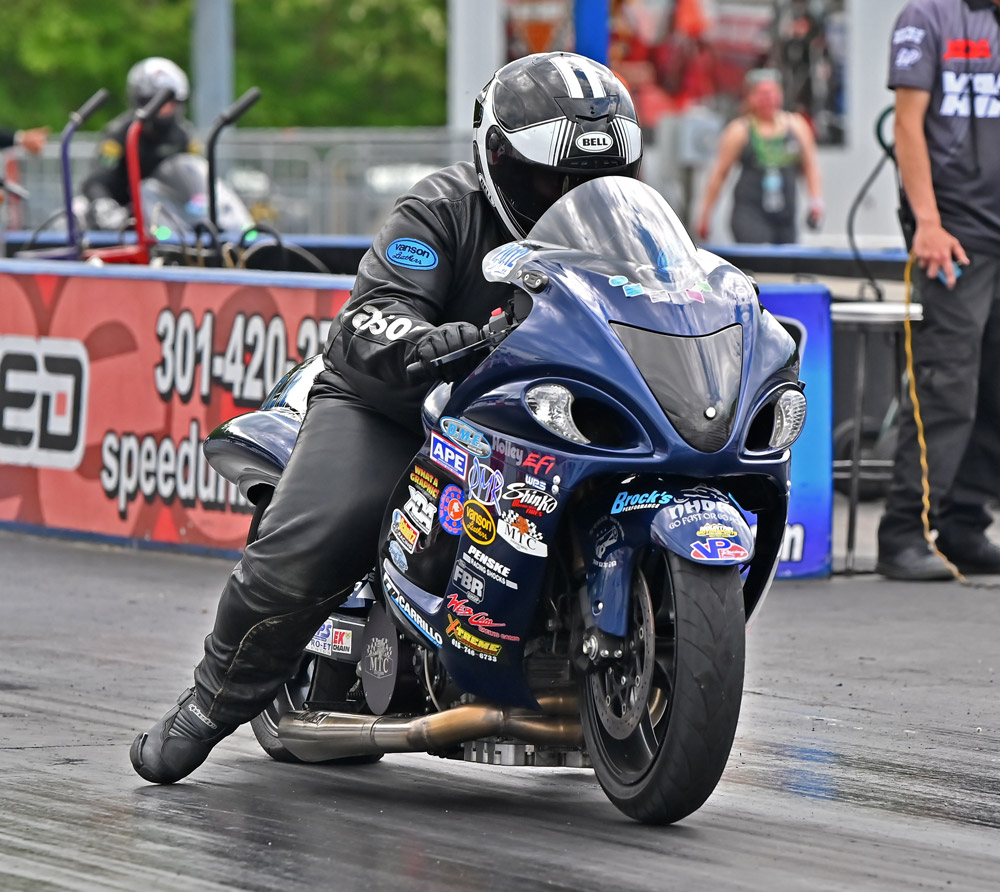 Gambler's Race
In the Friday night's Gambler's race Harvey Powell from Delaware overtook Heavy Hitter Derrick Milbourne with a slightly better light while running dead on his 8.40 dial with an 8.409 to Milbourne's break out 8.92 on his 8.94 dial.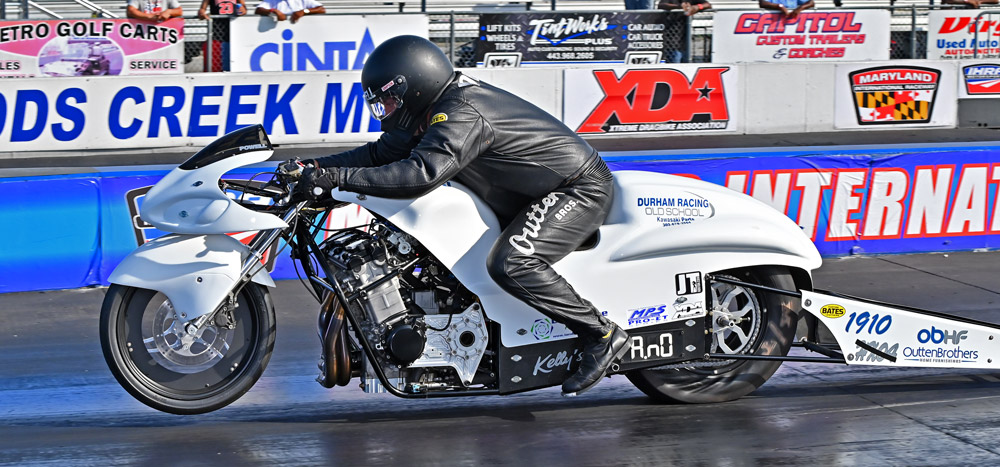 For full qualifying and round-by-round results of the event, visit xdaracing.com.
The next stop for the 2019 XDA season will be back at the Maryland International Raceway for the 19th annual WPGC Bike Fest on July 26-28, 2019! This is the biggest XDA event of the year! The event will feature Live Bands, Bikini Contest, Freestyle MX Show, Sound Competition, Custom Bike Show, Beer Garden with Bikini Bartenders and a vendor midway full of great deals on motorcycle parts, accessories and apparel.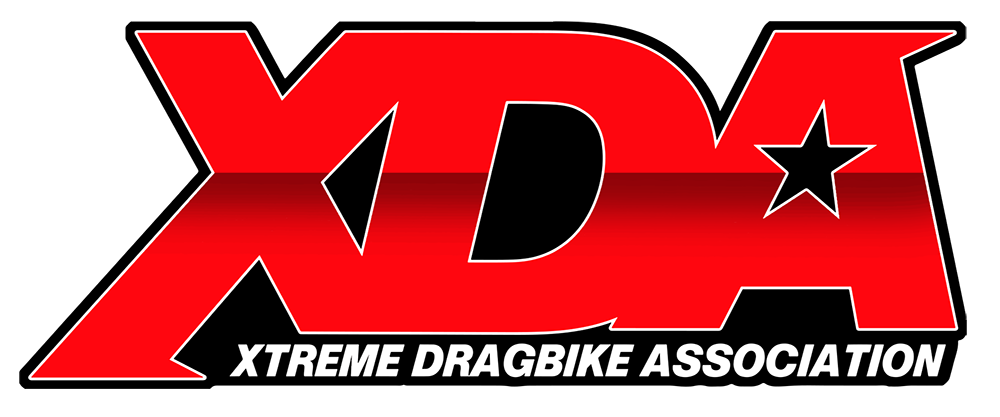 About XDA Racing
The Xtreme Dragbike Association (XDA) is an east coast motorcycle drag racing series with 700+ motorcycle racers competing at each event. Every XDA event hosts professional classes, sportsman classes, grudge racing and a vendor midway. Lifestyle activities such as bike shows, bikini contests, DJ and live bands are also held at select events. For more information on the XDA, please visit www.xdaracing.com or connect with us on Facebook, Instagram, Twitter and YouTube @xdaracing