Summit Racing Equipment Motorsports Park would be unkind to Team Arana as both Hector Arana Sr. and Hector Arana Jr. would have their race day end early due to red-lights.
Arana Jr. set Top Speed of the event at 196.02 MPH with his 6.88 in Round No. 2.
Arana Jr. came into Sunday eliminations for the Summit Racing Equipment NHRA Nationals with confidence after a second place qualifying effort and would begin the day by setting the fastest elapsed time of round one aboard his Lucas Oil Racing TV EBR. In round two he would face LE Tonglet in a rematch of the semi-final in Virgina but would leave too early and turn on the red light. Hector Arana Sr. would also suffer the same fate in his round one matchup against Jerry Savoie.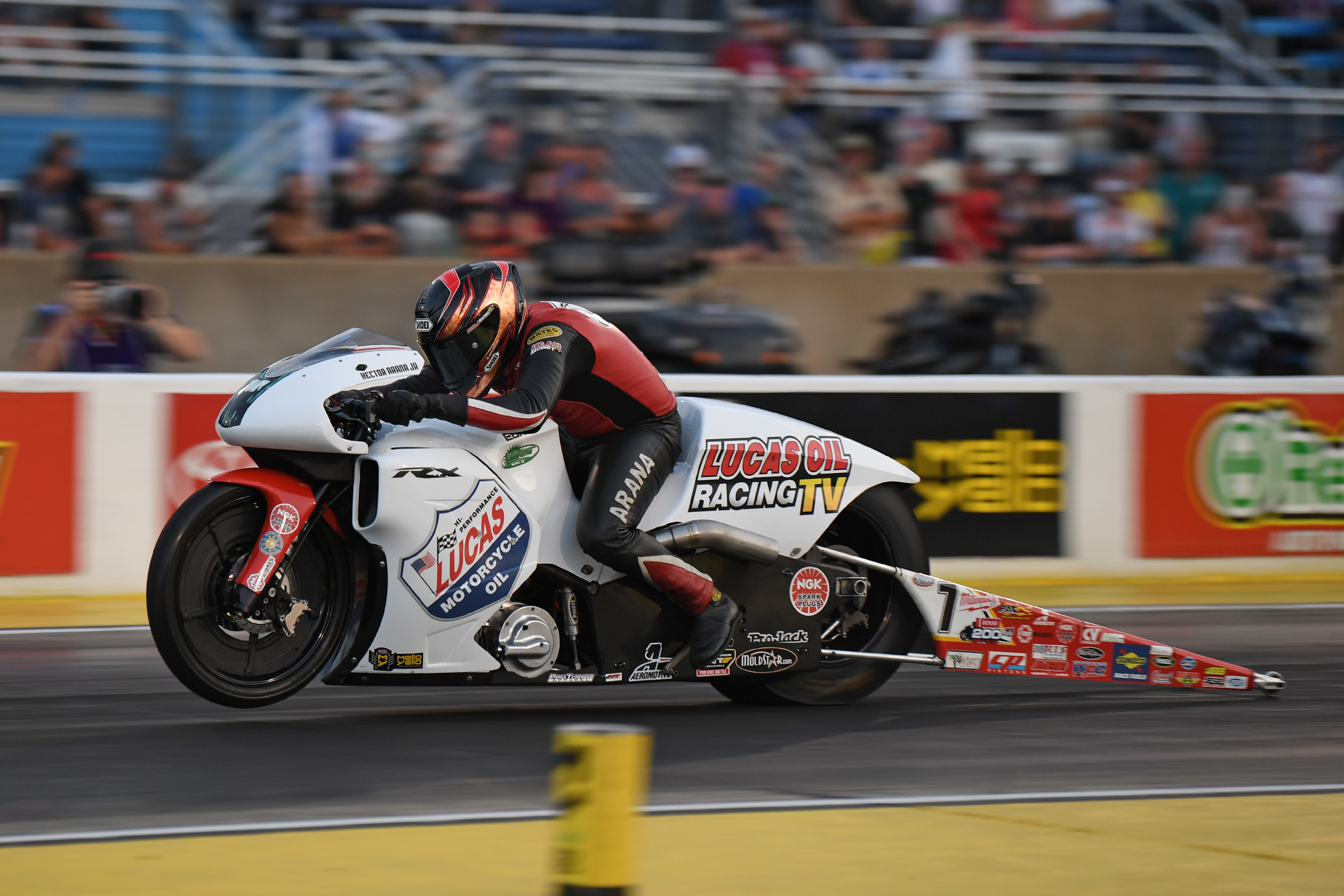 The result shows how thin the margin for error is in the NHRA Pro Stock Motorcycle class. "When you're racing the against riders at this level, you're always pushing the tree and sometimes you go red," said Arana Jr. "It's disappointing but these things happen in drag racing."
While their day ended prematurely, Team Arana could take solace in the fact that their performance is heading in the right direction. Not only did Arana Jr. again claim the fastest speed of the meet but he would also set the second-quickest elapsed time of eliminations. "The Lucas Oil Racing TV EBR ran fantastic again and I think our consistency is improving as well," said Arana Jr. "Even in tricky conditions, we never had a bad run and that's gives us a lot of confidence going forward. We'll be ready for the western swing."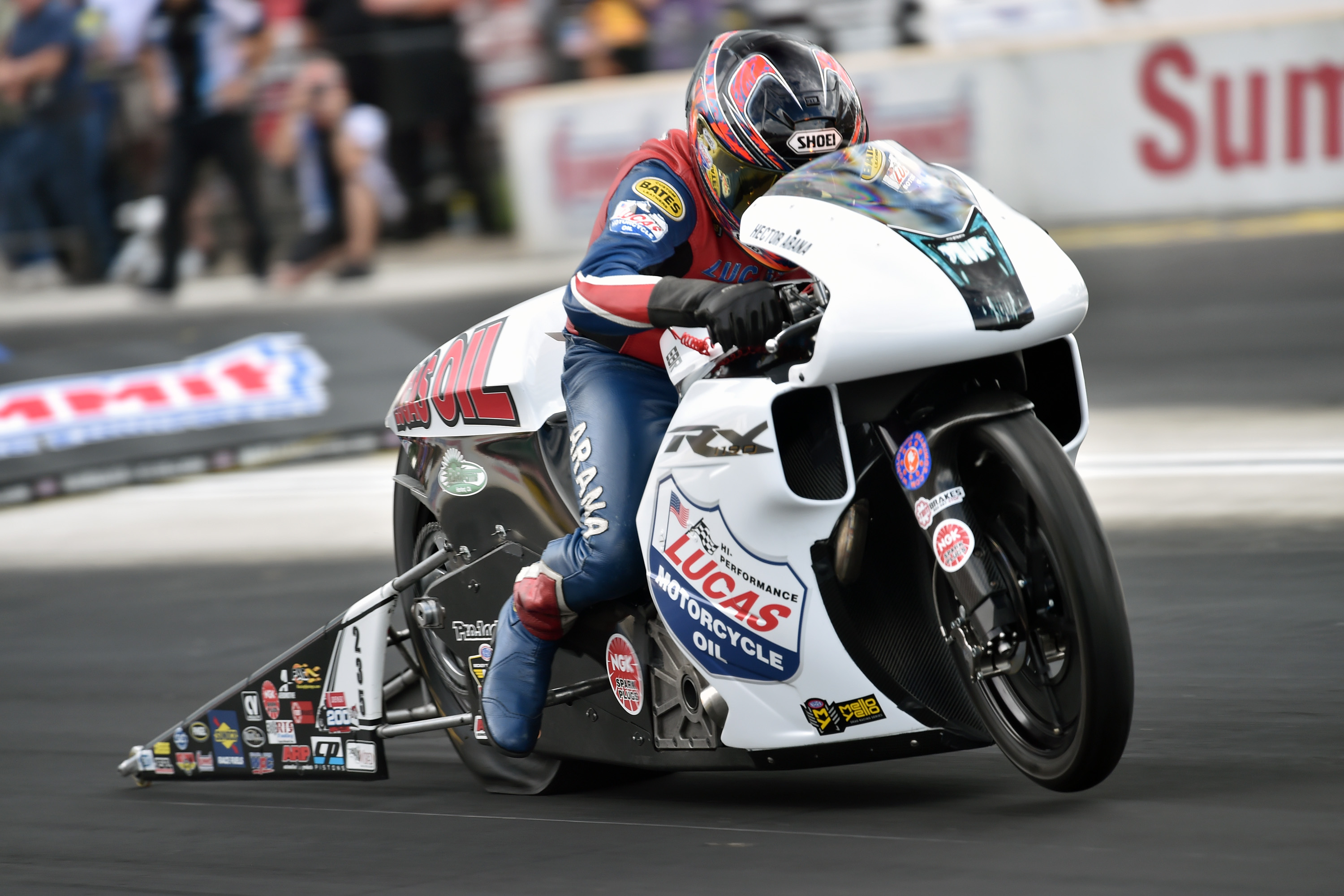 The NHRA Pro Stock Motorcycle class gets a month off before kicking off the western swing at Bandimere Speedway for the NHRA Mile-High Nationals in Morrison, Colorado on July 20-22. For tickets and information, visit NHRA.com or visit bandimere.com.