Team Arana rider Hector Arana Jr. kicked off the Western Swing in style by earning his first win of 2018 at the Mile-High NHRA Nationals.
Bandimere Speedway would welcome the Mello Yello Drag Racing Series and after knocking on the door in the first seven races of the season, Arana Jr. would finally break through at Colorado. After defeating Ryan Oehler, LE Tonglet and Andrew Hines, Arana Jr. would face Jerry Savoie in the final and outduel the 2016 Pro Stock Motorcycle champion as he piloted his Lucas Oil Racing TV EBR to a time of 7.170 seconds at 185.89 mph to earn his first win since St. Louis in 2015. As has been customary all season long, Arana Jr. would also set low elapsed time and top speed of the meet in what was truly a dominating performance.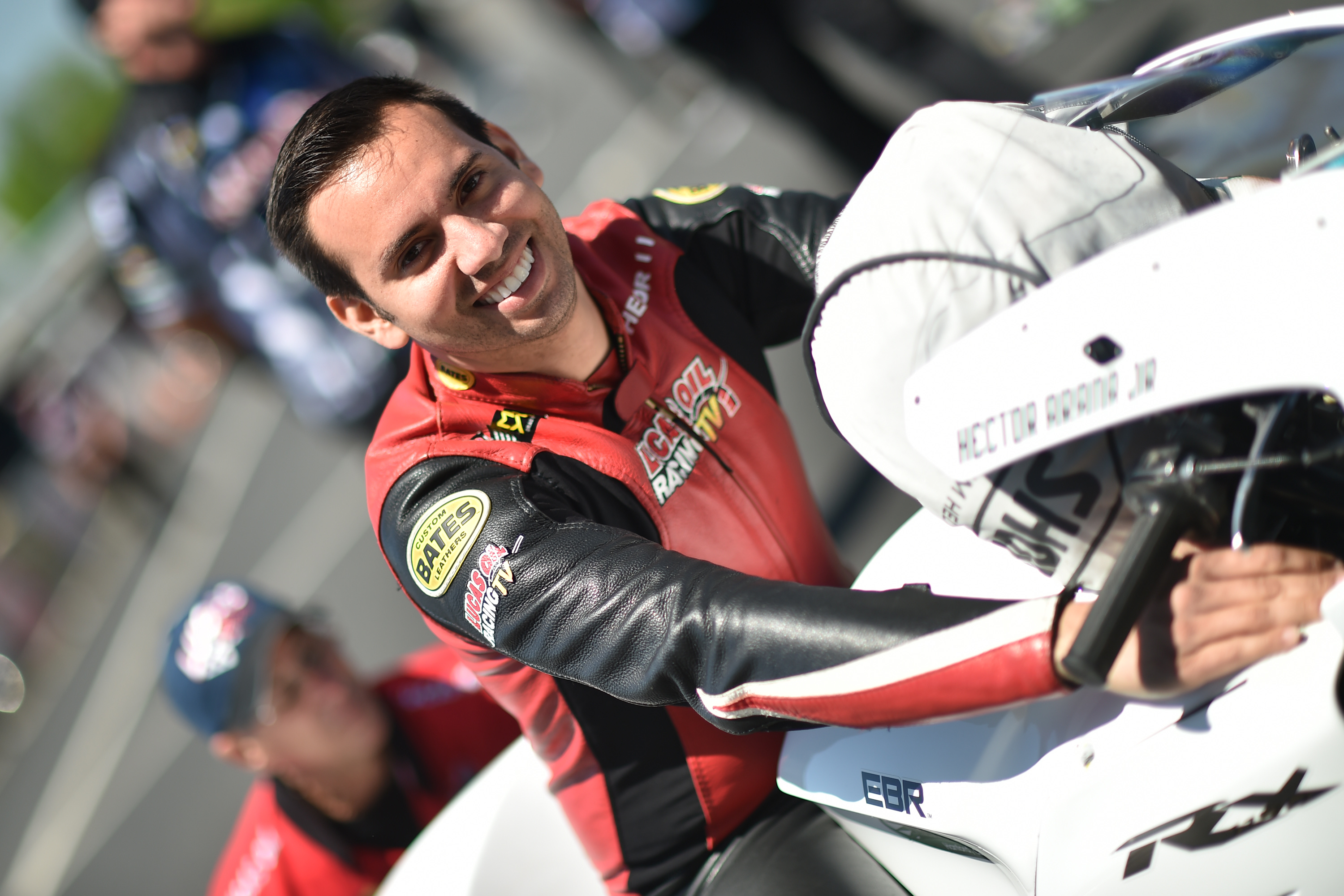 "It's awesome to finally get back in victory lane," said an ecstatic Arana Jr. "All year long we've had the speed but we just had to put it all together to go four rounds on race day. Fortunately we were able to do that today. The team did an awesome job and I couldn't be happier with our result." With the win, Arana Jr. moves up two spots in the standings and now sits third in the championship.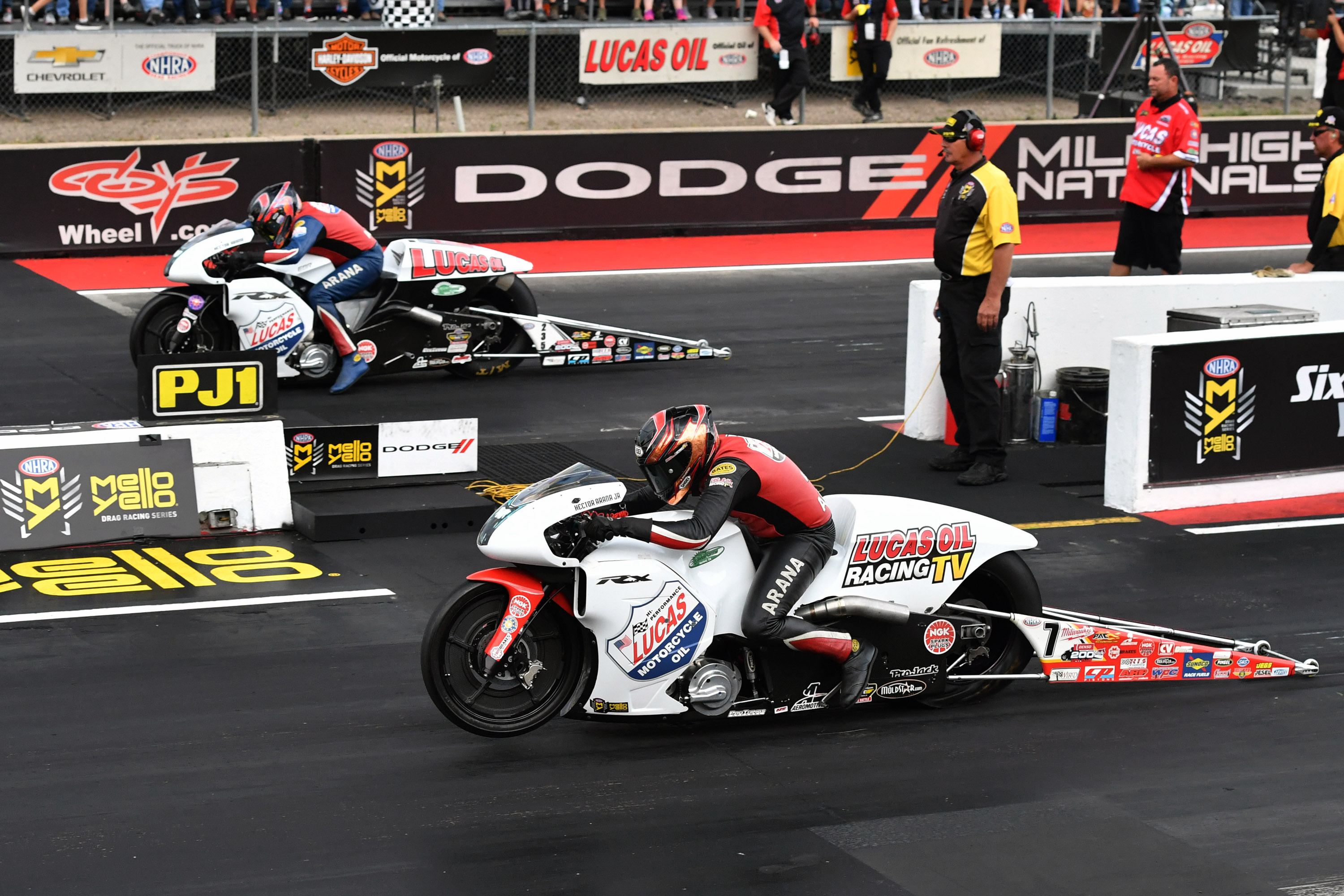 While Arana Jr. would claim the win, teammate Hector Arana Sr. would show improved form with the Lucas Oil EBR as he earned a strong fifth place qualifying result, his best of the season. While he would end the day with a first-round finish, Arana was elated with Hector Jr.'s win and optimistic to find improvement at a track that is among the series most challenging.
"I'm very pleased with the performance of our entire team," said Arana Sr. "We've been so close all year long and I can't thank the team and Lucas Oil enough for sticking with us. Bandimere is a tough track to win at because the conditions here are unlike any other track we go to so this was the perfect way to start the Western Swing. We hope this is a sign of things to come."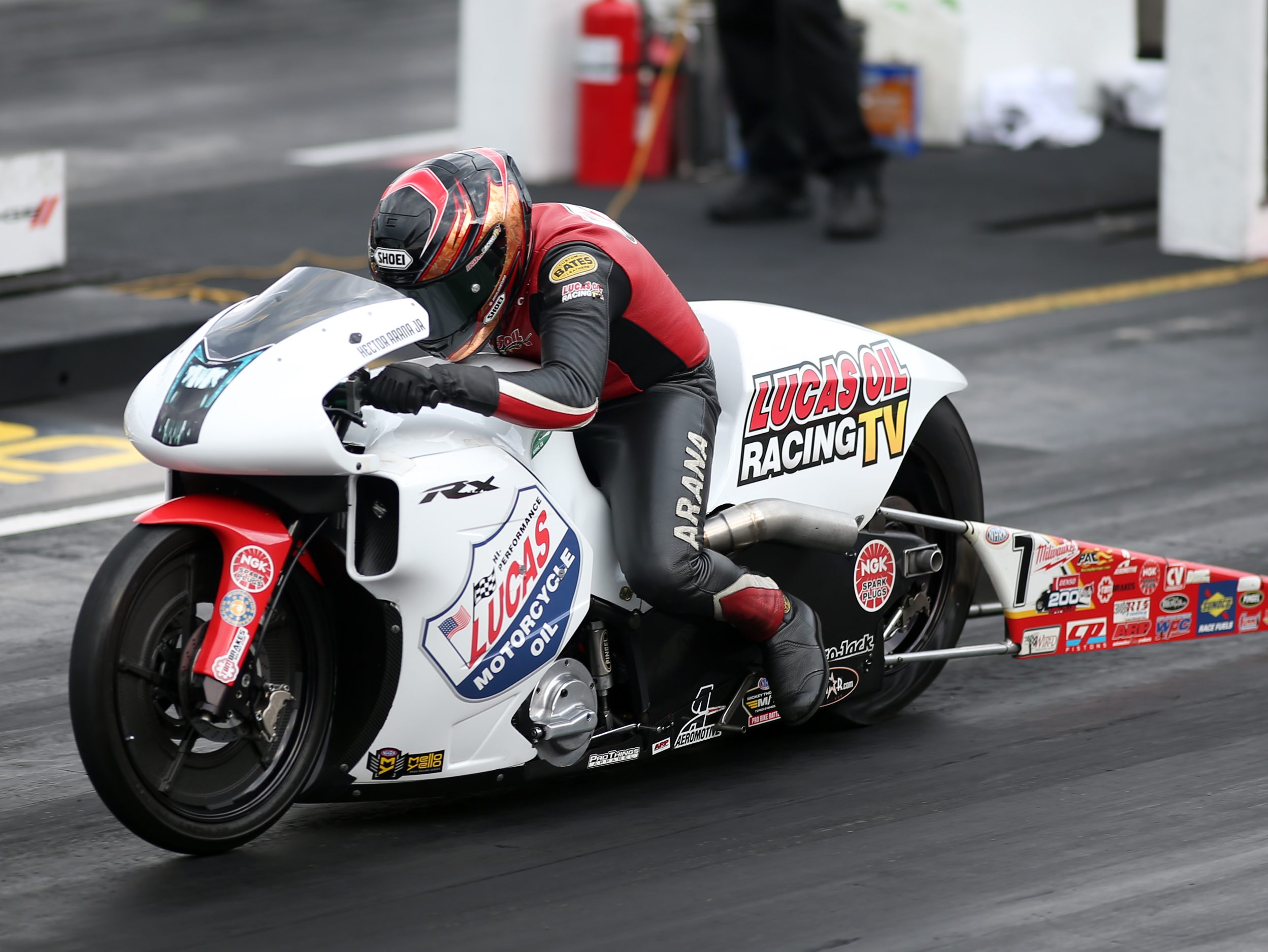 The team won't have long to celebrate before heading west as the Western Swing continues at Sonoma Raceway on July 27-29. For tickets and information, visit NHRA.com or visit sonomaraceway.com and catch all of the action on Fox and Fox Sports 1.