At Cycledrag.com we are always striving to connect our great readers with the best companies, people and products.  Recently while looking for decals, since so many of you have been asking, we found an amazing graphic company who understands the exact needs of the dragbike racing community and the eye-catching designs it craves.

Grady's Graphics is a successful Cedar Rapids, Iowa-based business owned and operated by motorcycle drag racer Scott Grady, 52.  The versatile company offers many different quality services.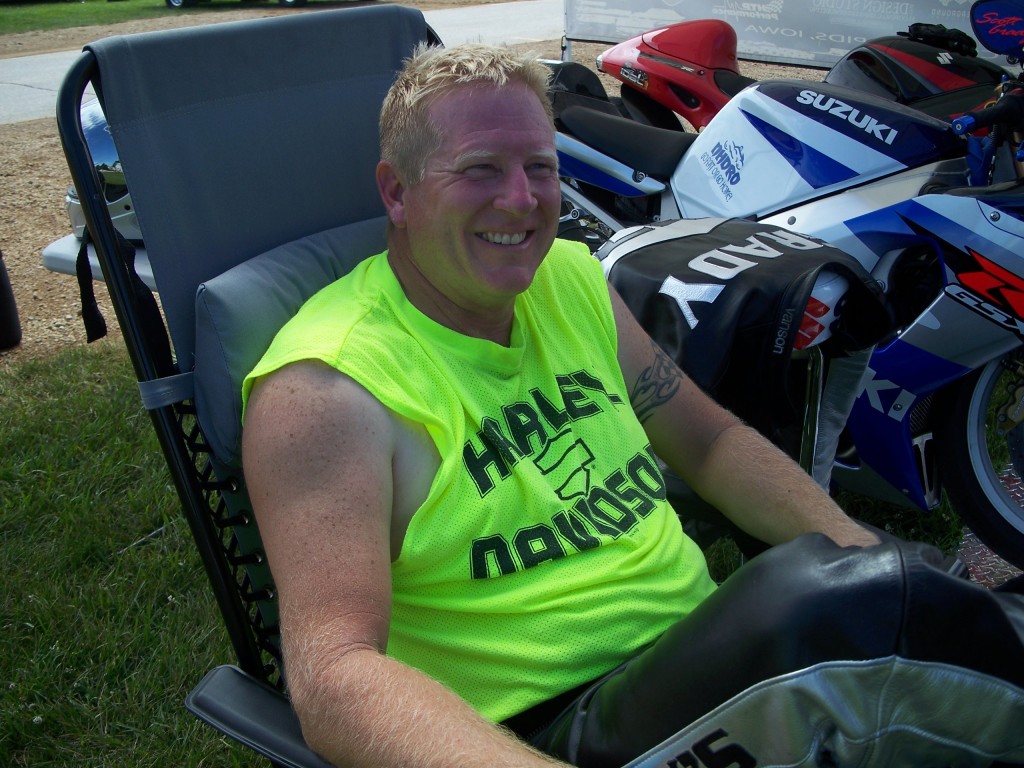 "I do a lot of vehicle wraps, vehicle lettering and industrial labeling," Grady said. "But I can do anything. Each order is different and I can meet just about anyone's needs. I do a lot of custom work."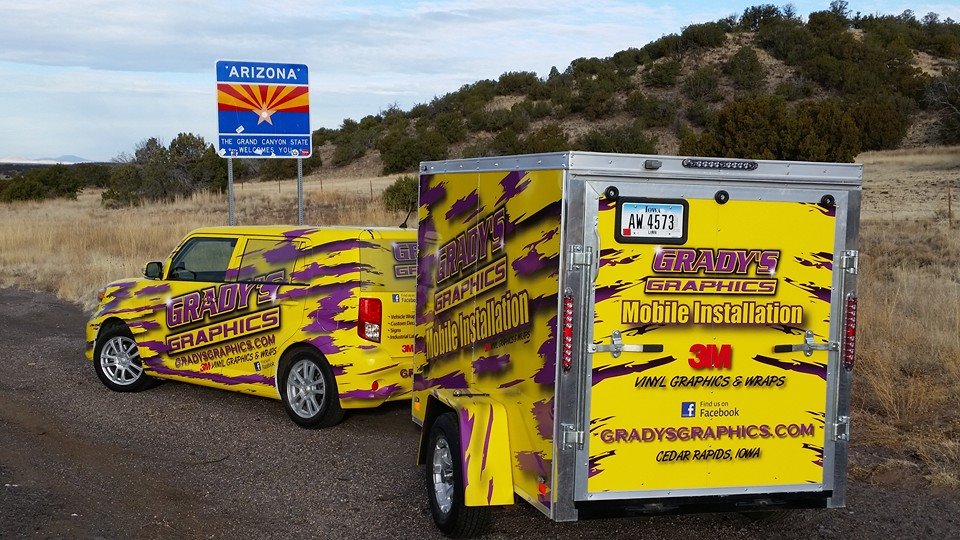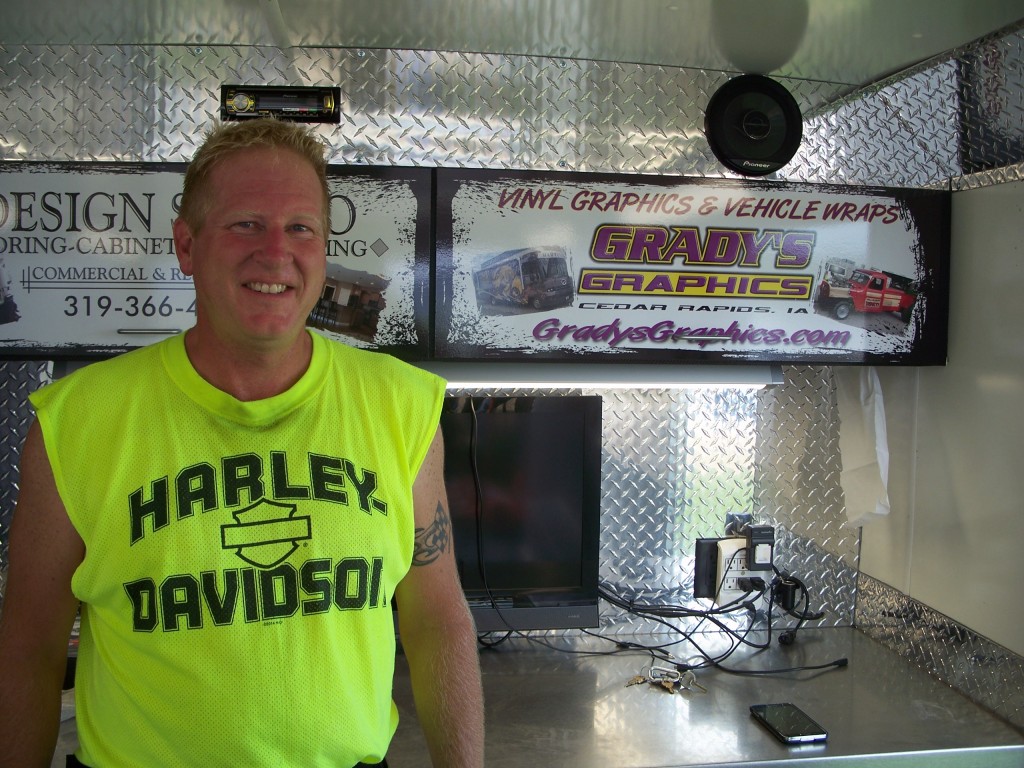 And it gets better, Grady's Graphics prices are unbeatable.
Grady's satisfied motorcycle drag racing clients include Schnitz Racing, ManCup and many more. Grady has also worked closely with former IDBL president Jason Miller as a sponsor of last season's Pro Street Battle Royale.
Grady has only been racing for about four years but already as amassed an impressive resume of success. He runs two bikes out of his trailer, a Hayabusa and a GSXR 1000 and he is affiliated with a Pro Street entry. Grady competes in Street E.T., Crazy 8's, Super Comp and 5.60.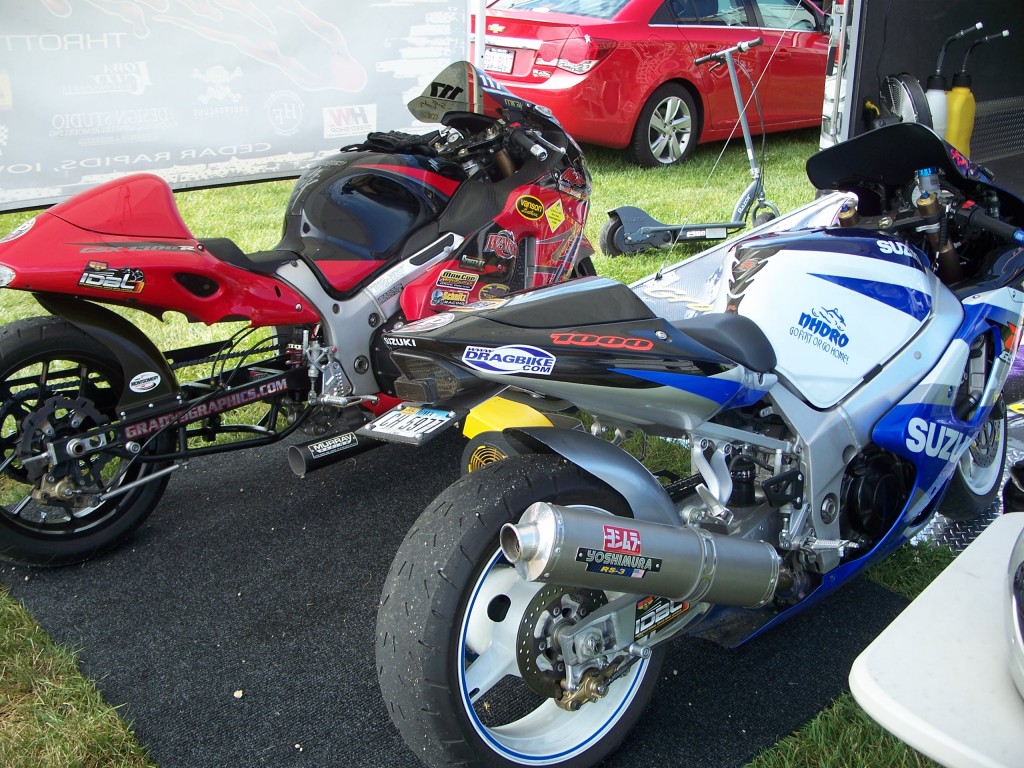 Last season Grady won the Street E.T. track championship at Byron Dragway, in Byron, Illinois, about an hour-and-a-half from Chicago.
He also was impressive at the final IDBL racer where he advanced to the Street E.T. quarterfinals in a near-128 bike field.
"It was just awesome to go that far," Grady said. "I lined up against Richard Gadson and lost to him by .003. It was awesome to have a race that close. I just barely took the stripe at the end and it was just a little too much."
Grady says another memorable race was one with no-bar standout Jeremy Teasley.
"Lining up with those top dogs is pretty cool," Grady said.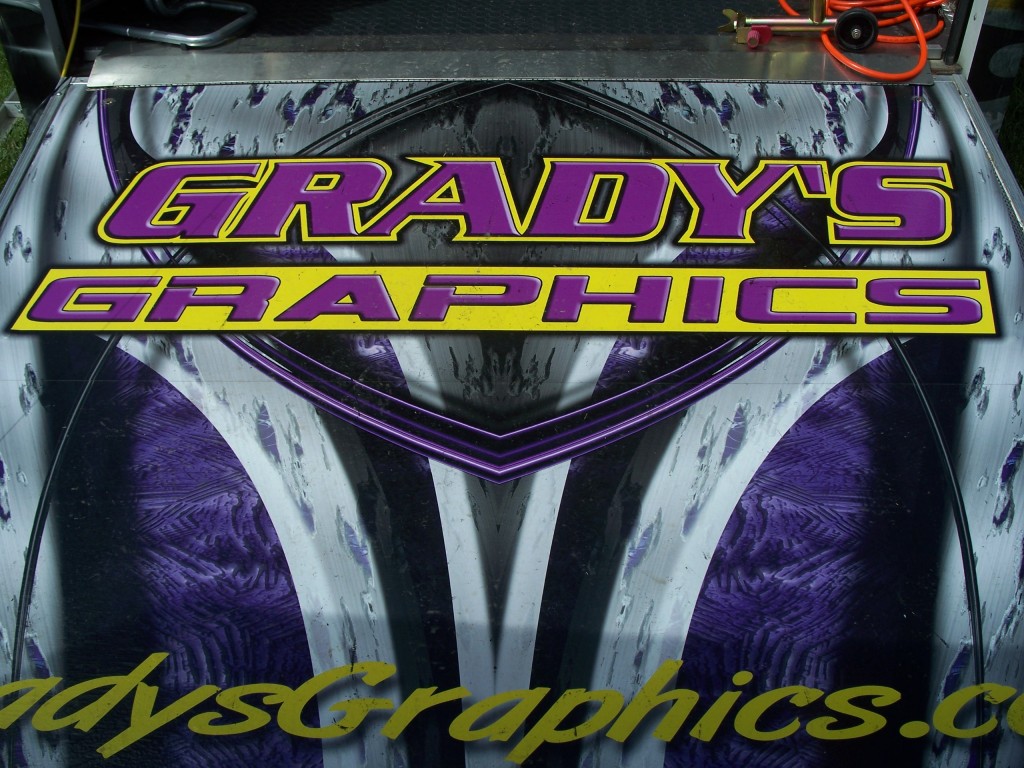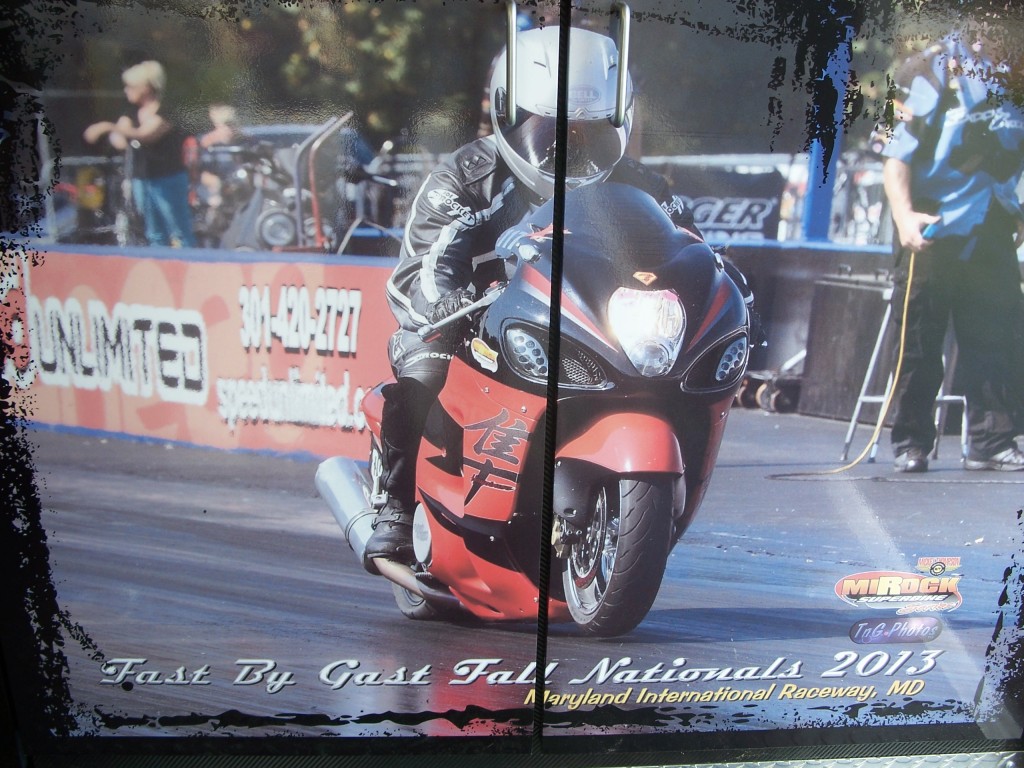 Grady's Graphics also recently became a Portable Shade dealer.
"I'm very excited to share that great brand in the Midwest," Grady said. "They make a great product. Get a hold of me and we will get you hooked up."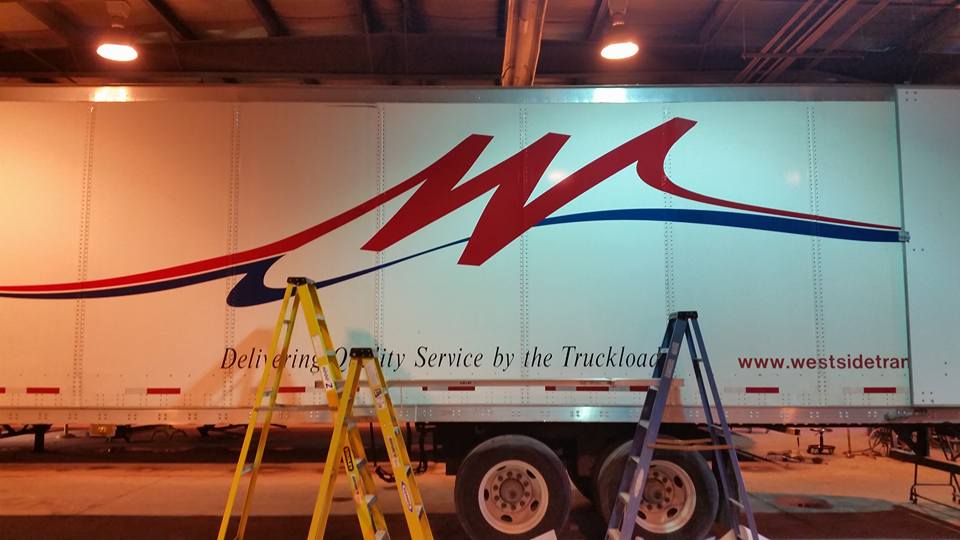 Check out the Grady's Graphics website here. Make sure to mention Cycledrag.com.