Gaige Herrera enjoyed one of the greatest team debuts in NHRA history, rolling to the win in the final round on Sunday to kick off the 2023 NHRA Camping World Drag Racing Series season.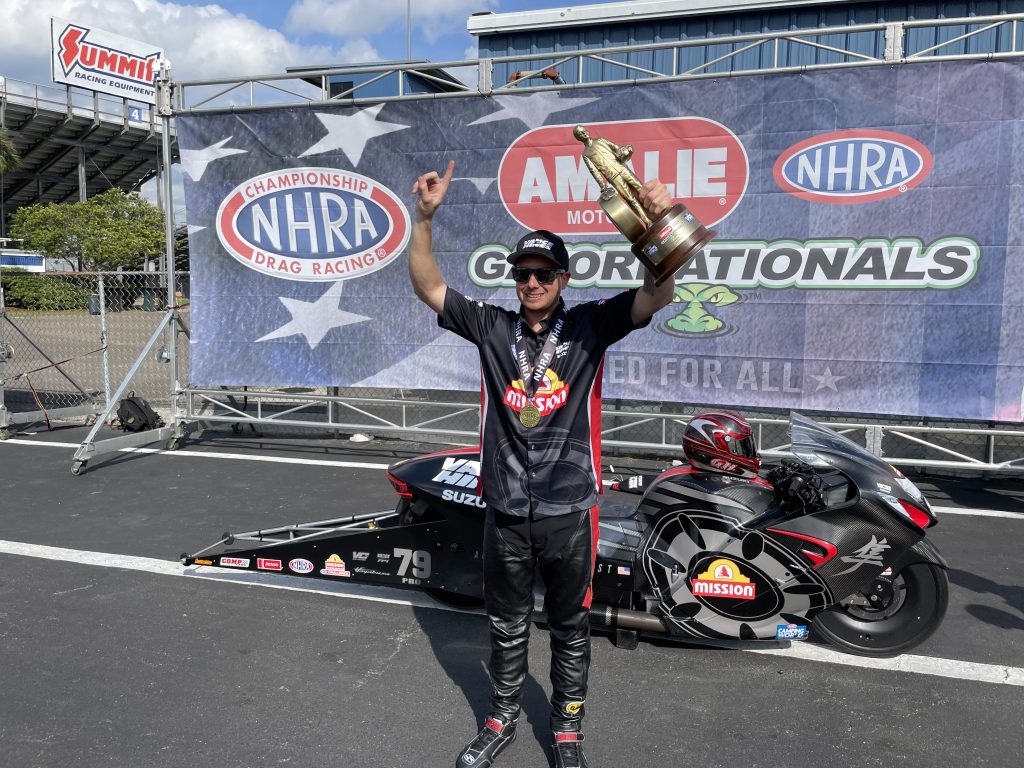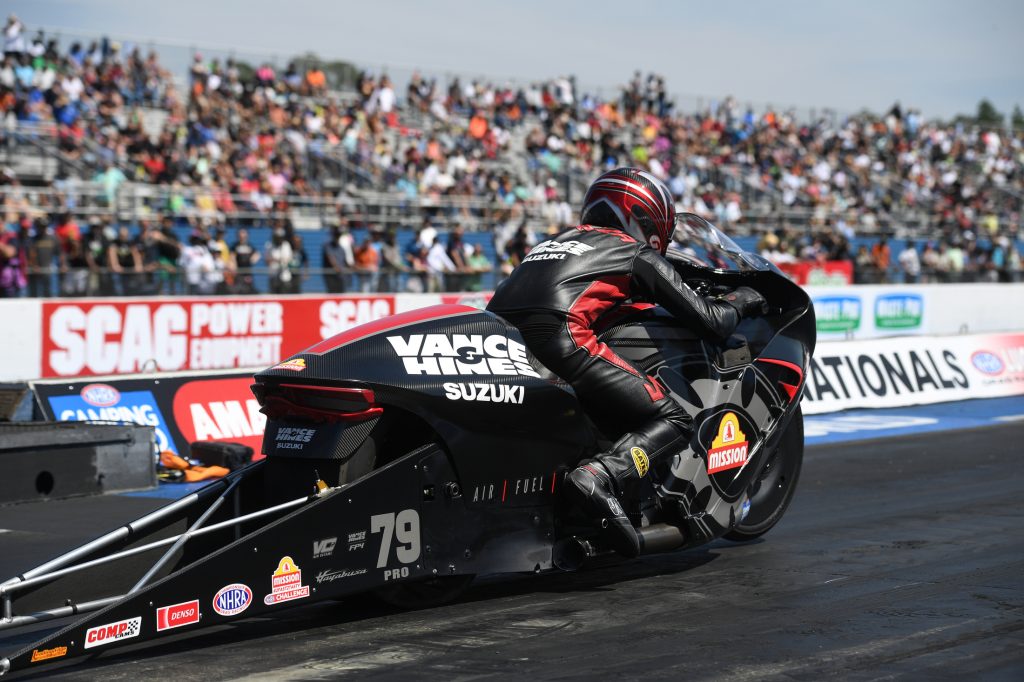 Herrera finished off a star-making weekend with one last dominant performance in the final round, going 6.706 at 202.15 on his Vance & Hines/Mission Foods Suzuki to beat Angie Smith and earn his first career NHRA victory. It was also Herrera's first career race with Vance & Hines, and the young standout put together a marvelous performance, qualifying No. 1 and setting the track speed record in the process.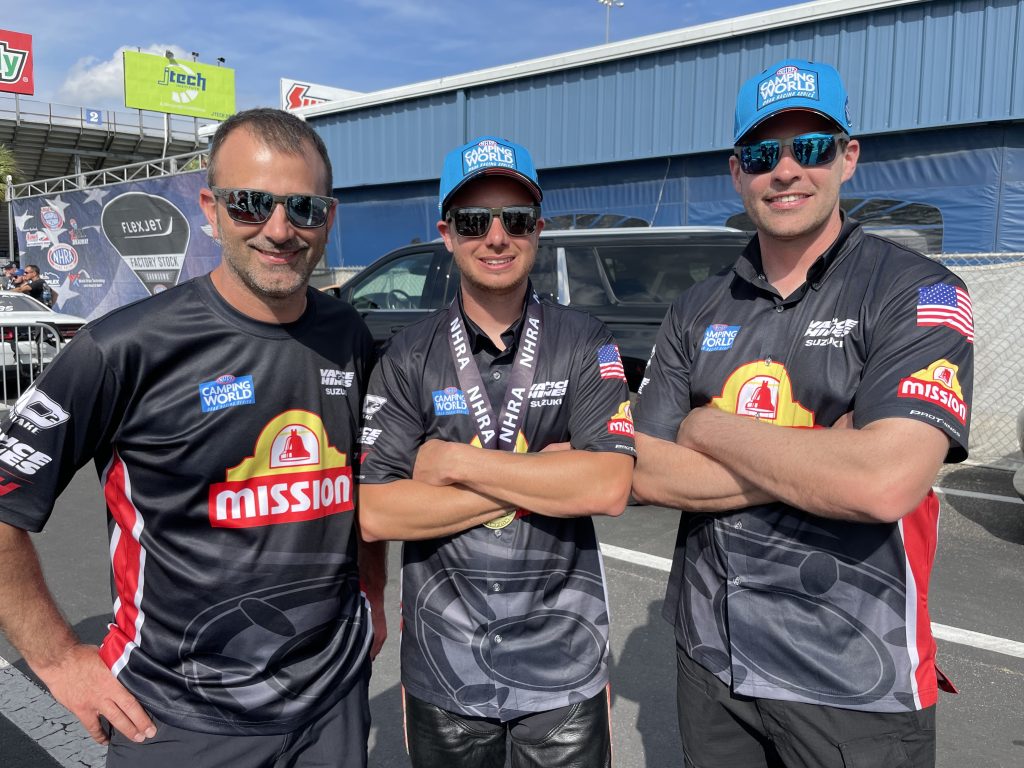 He knocked off Ron Tornow, teammate Eddie Krawiec and Jianna Evaristo to reach the final round, making the quickest pass of each session before finishing the job in the finals.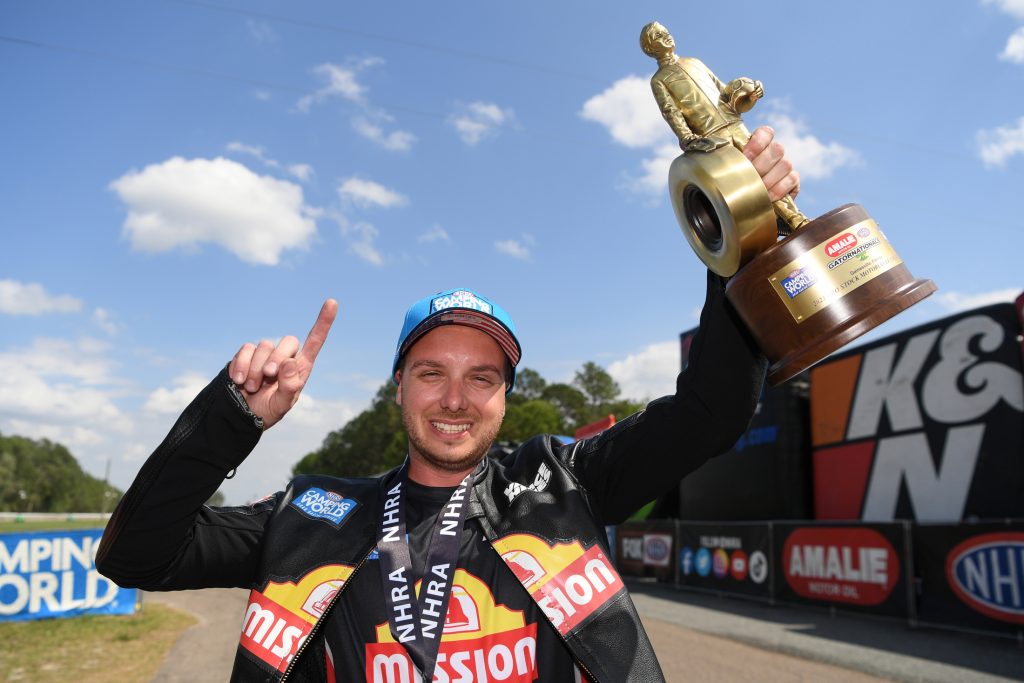 "This is a dream," Herrera said. "Vance & Hines is such an awesome team to work with. They help so much and it shows. I'm at a loss for words. I'm just out here having fun and I can't believe I'm holding this Wally. To make this Vance & Hines team happy, it's just an unbelievable feeling. To win out here and to do it in front of all these fans, it's just amazing."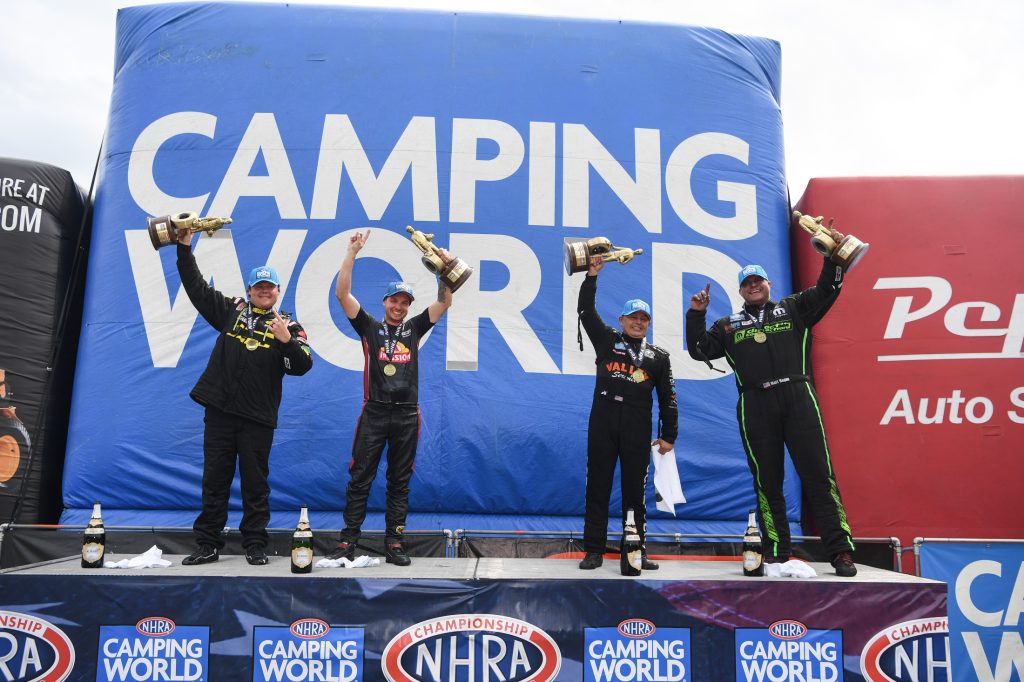 Smith advanced to her second straight final round in Gainesville, going 6.845 at 181.84 in the championship round. She knocked off John Hall, Joey Gladstone and rookie Chase Van Zant earlier in the day.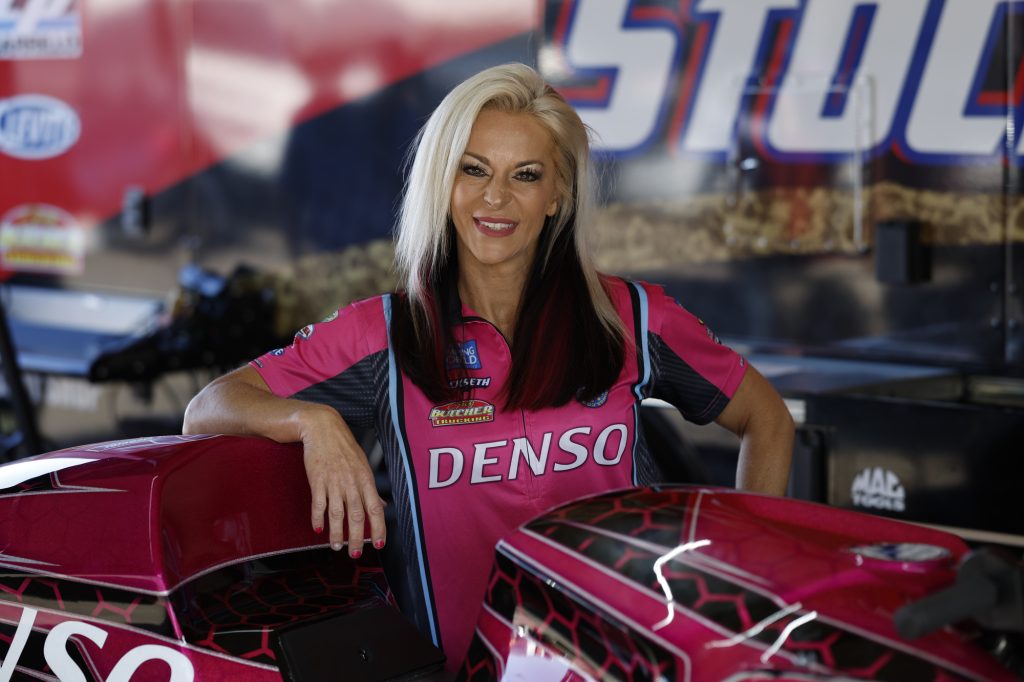 The NHRA Camping World Drag Racing Series returns to action with the NHRA Arizona Finals on March 24-26, which is the final race at Wild Horse Pass Motorsports Park in Phoenix.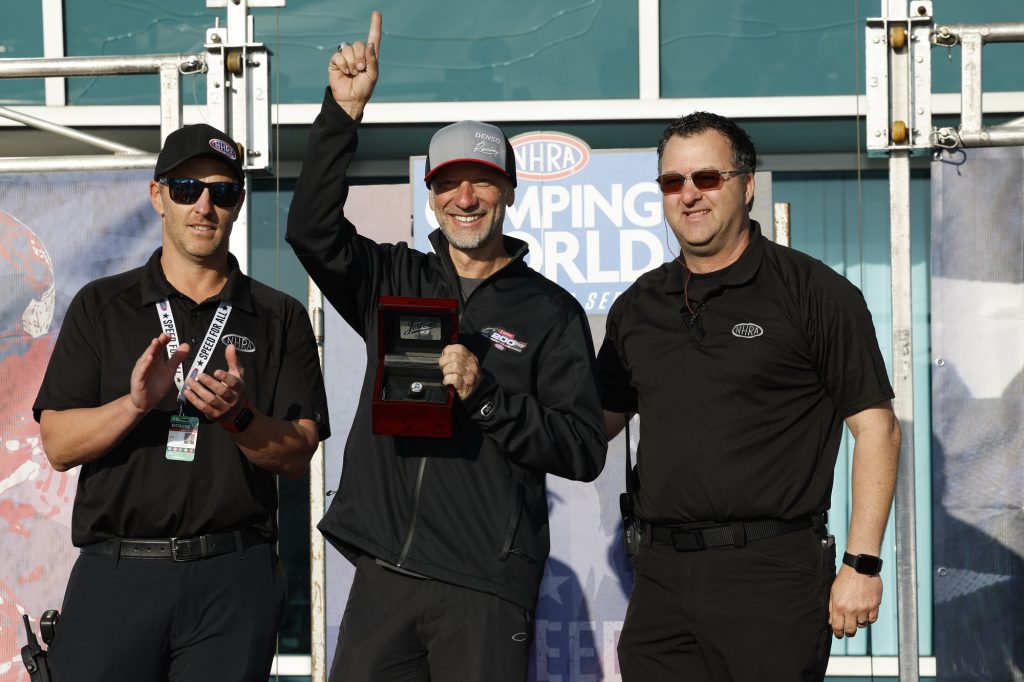 PRO STOCK MOTORCYCLE:
ROUND ONE — Eddie Krawiec, Suzuki, 6.763, 200.20 def. Hector Arana Jr, 6.858, 198.17; Angie Smith, 6.793, 202.58 def. John Hall, Buell, Foul – Red Light; Jianna Evaristo, Suzuki, 6.828, 196.50 def. Marc Ingwersen, 6.920, 196.33; Ryan Oehler, 6.870, 194.91 def. Chip Ellis, Broke; Gaige Herrera, Suzuki, 6.704, 201.52 def. Ron Tornow, 7.161, 191.51; Joey Gladstone, Suzuki, 6.813, 196.85 def. Steve Johnson, Suzuki, Foul – Red Light; Chase Van Sant, Suzuki, 6.809, 198.61 def. Richard Gadson, Suzuki, Broke – No Show; Matt Smith, Suzuki, 6.780, 200.29 def. Kelly Clontz, Suzuki, 6.844, 196.30;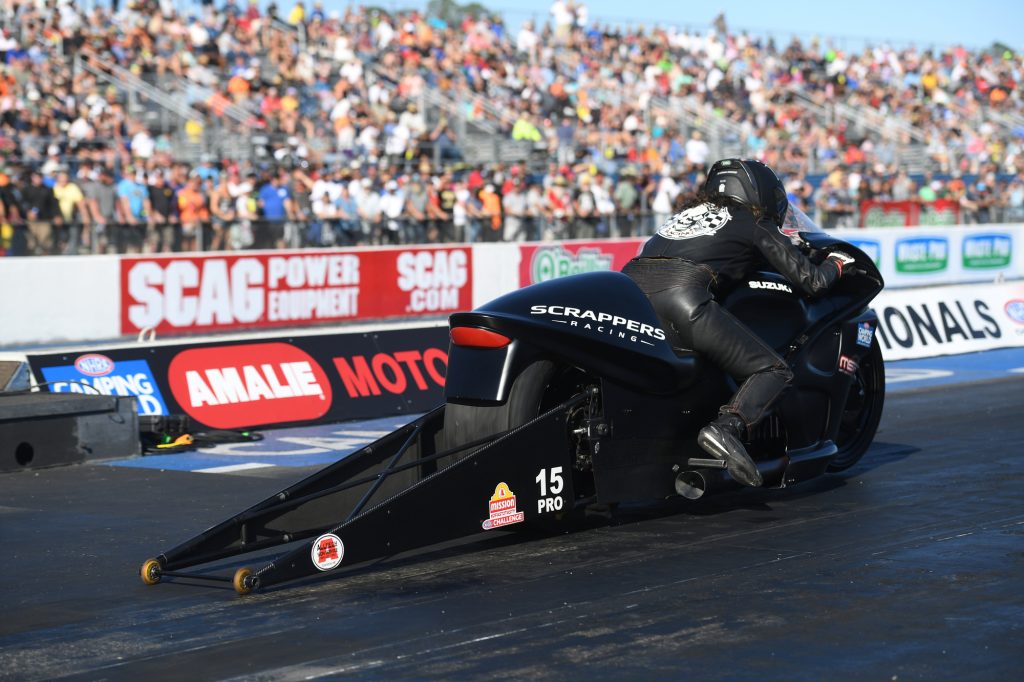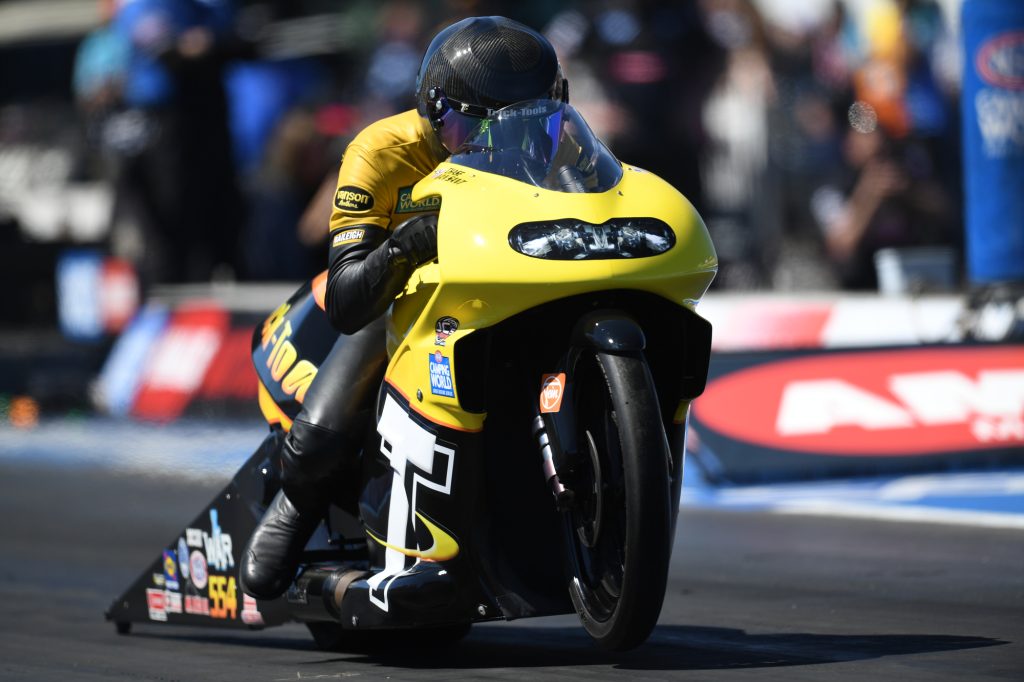 QUARTERFINALS — A. Smith, 15.908, 47.59 def. Gladstone, Foul – Red Light; Van Sant, 6.795, 198.58 def. Oehler, 6.915, 195.70; Evaristo, 6.846, 196.22 def. M. Smith, 6.864, 199.49; Herrera, 6.708, 201.73 def. Krawiec, 6.814, 199.94;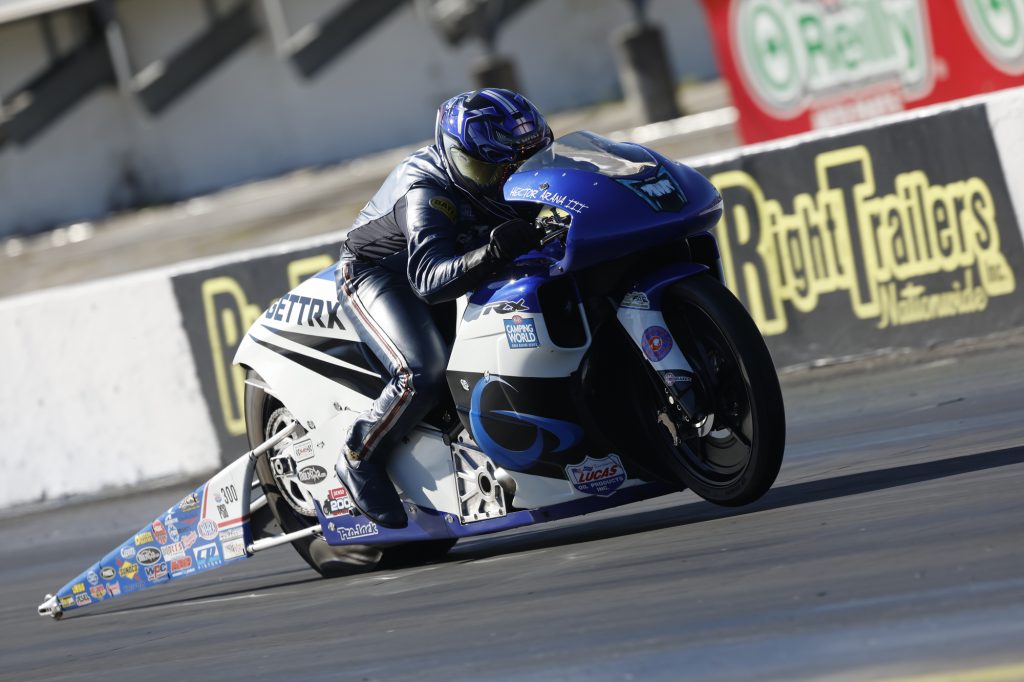 SEMIFINALS — A. Smith, 6.882, 199.52 def. Van Sant, 6.962, 189.71; Herrera, 6.742, 200.89 def. Evaristo, 6.883, 193.21;
Pro Stock Motorcycle Final — Gaige Herrera, Suzuki, 6.706, 202.15 def. Angie Smith, EBR, 6.845, 181.84.
There are more videos on the Cycledrag Youtube channel (please subscribe here) and the Cycledrag Facebook page (Please like here) and more will be coming soon. Check back daily.
To take advantage of some amazing discounts at Brock's Performance, click – http://brocksperformance.com?aff=12
USE cycledrag5 coupon code.