Eddie Krawiec raced to the top of the Pro Stock Motorcycle category with a 6.822 pass at 196.62 on his Screamin' Eagle / Vance & Hines Harley-Davidson during his third qualifying run to bump teammate Andrew Hines to the second spot.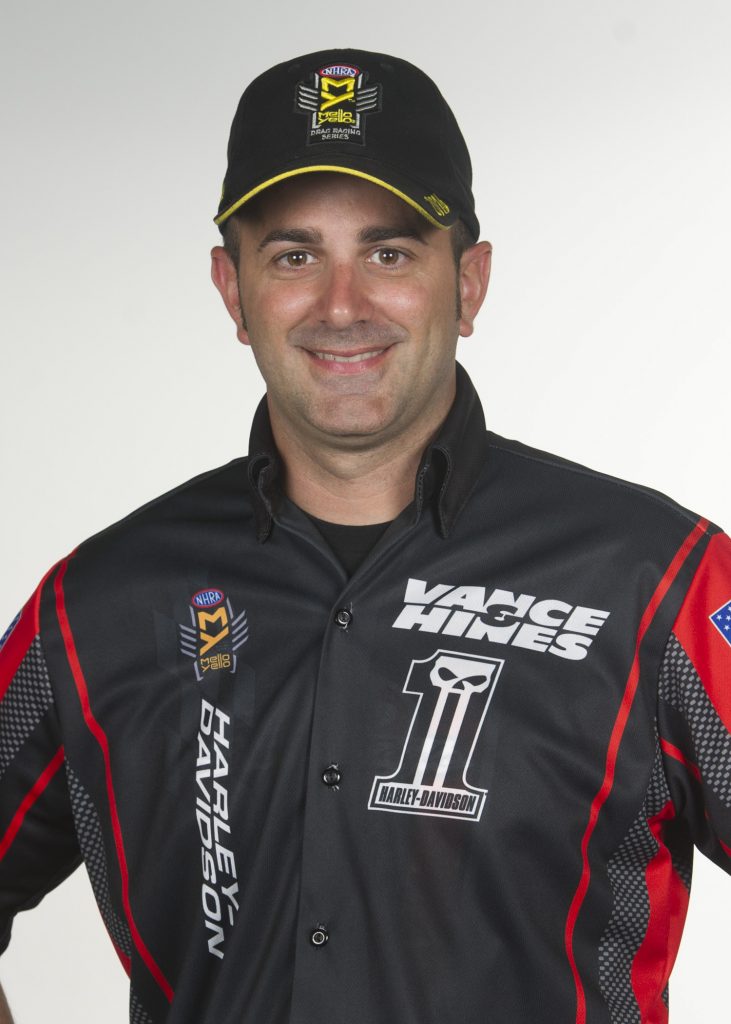 "Our bikes are performing well," said Krawiec, who won the event in 2014. "We've made a lot of different chassis changes as the season has gone forward. It's been a little bit of a challenge, a little bit of a struggle, but we've finally felt that we've turned the corner. That's a tribute to our crew. It takes a lot of effort out here. It's not one person, I just happen to be the individual on the motorcycle."
Hines' 6.825 pass at 194.74 from Friday night keeps him above Matt Smith who ran a 6.840 at 196.02 in the third session and is in the current No. 3 spot.
The third and final day of qualifying at the 63rd Chevrolet Performance U.S. Nationals begins Sunday at 11:30 a.m. Catch the action live at noon and 5 p.m. on FOX Sports 1 (FS1).