Eddie Krawiec powered to the top spot on Saturday during qualifying at the 20th annual Dodge NHRA Finals presented by Pennzoil at The Strip at Las Vegas Motor Speedway.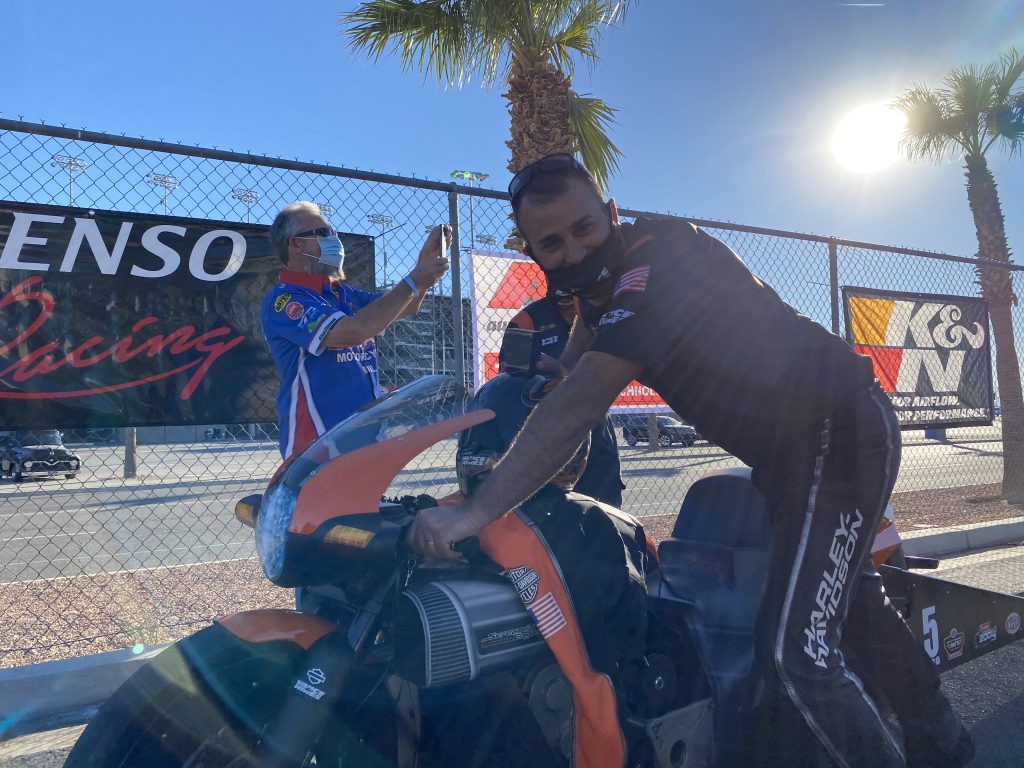 Following his win last weekend, Krawiec continues to stay hot in Pro Stock Motorcycle, vaulting to the No. 1 spot with a track record run of 6.818 at 198.12 on his Harley-Davidson FXDR. It is Krawiec's second No. 1 qualifier — his first came at the opening race of the season — and the 48th in his career. The victory last weekend in Houston kept him in championship contention and he'll open eliminations against Cory Reed, trailing leader Matt Smith by 80 points.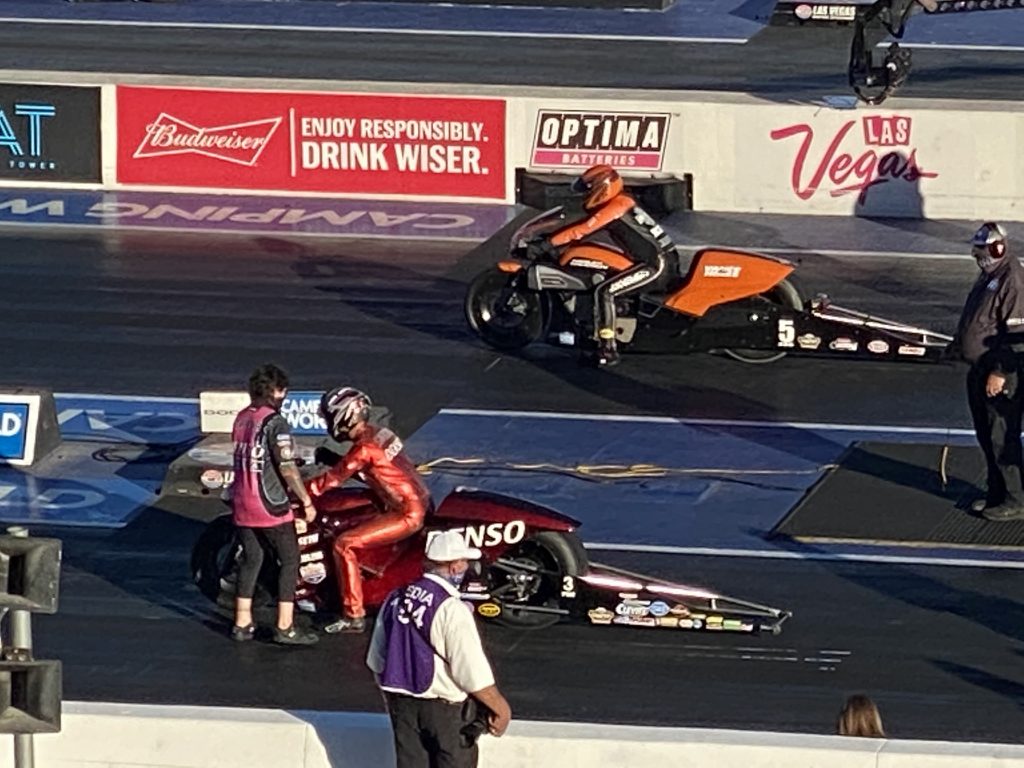 Smith, meanwhile, qualified second with a 6.821 at 198.38 and he'll take on Krawiec's teammate, three-time champion Angelle Sampey, in the first round. Joey Gladstone qualified third with a 6.893 at 195.56. Scotty Pollacheck, who is 86 points behind teammate Smith, remains in contention as well after taking the fourth spot with a run of 6.900 at 196.04.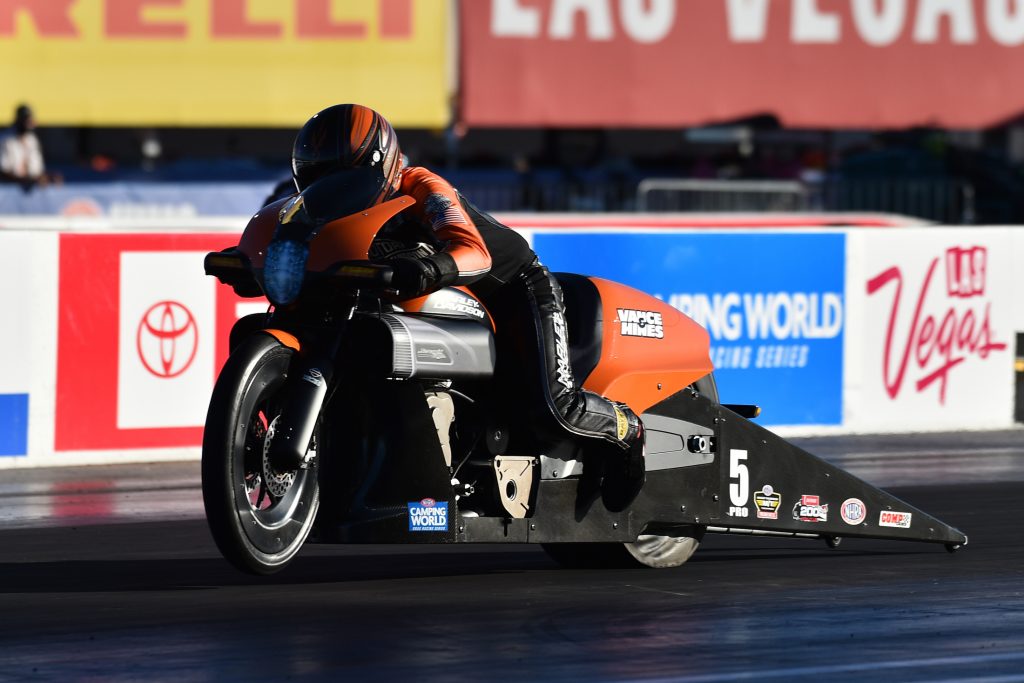 Pro Stock Motorcycle — 1. Eddie Krawiec, Harley-Davidson, 6.818, 198.12 vs. 16. Cory Reed, EBR, 7.318, 190.14; 2. Matt Smith, EBR, 6.821, 198.38 vs. 15. Angelle Sampey, Harley-Davidson, 7.141, 158.82; 3. Joey Gladstone, EBR, 6.893, 195.56 vs. 14. Freddie Camarena, Suzuki, 7.082, 189.82; 4. Scotty Pollacheck, EBR, 6.900, 196.04 vs. 13. David Barron, EBR, 7.045, 190.00; 5. Angie Smith, EBR, 6.918, 196.30 vs. 12. Katie Sullivan, Suzuki, 7.014, 192.36; 6. Steve Johnson, Suzuki, 6.941, 192.19 vs. 11. Kelly Clontz, Suzuki, 7.009, 190.78; 7. Andrew Hines, Harley-Davidson, 6.946, 194.74 vs. 10. Chris Bostick, Suzuki, 6.998, 184.85; 8. Hector Arana Jr, EBR, 6.947, 194.44 vs. 9. Ryan Oehler, EBR, 6.955, 193.35.
There are more videos on the Cycledrag Youtube channel (please subscribe here) and the Cycledrag.com Facebook page (Please like here) and more will be coming soon. Check back daily.
To take advantage of some amazing discounts at Brock's Performance, click – http://brocksperformance.com?aff=12
USE cycledrag5 coupon code.