Missouri native Dennis "The Nitro Menace" Fisher is slated to run the Cycle Gear Nitro Harley during this year's Chevrolet Performance
U.S. Nationals Labor Day weekend at Lucas Oil Raceway in Indianapolis, Indiana.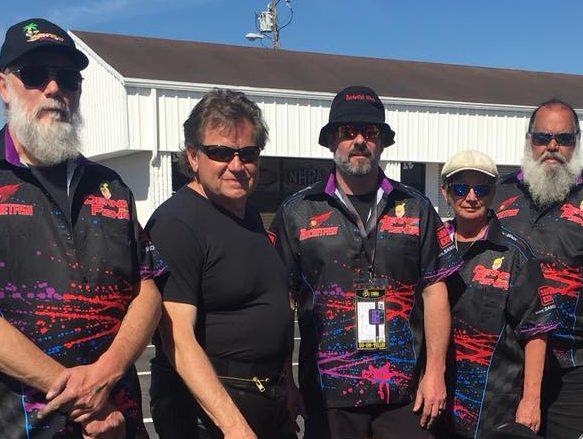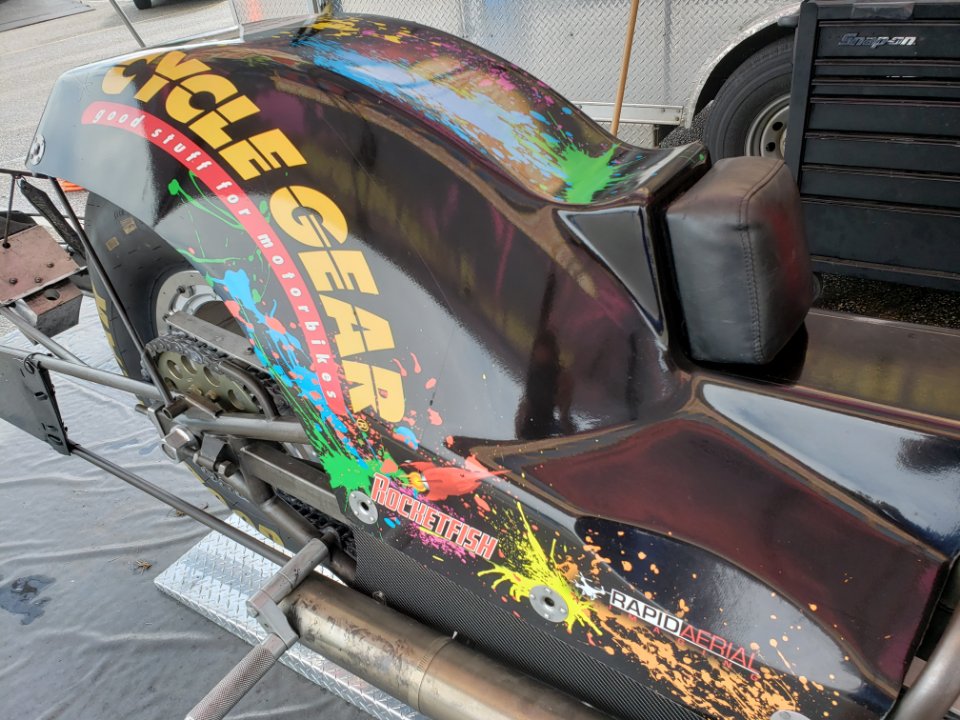 For Fisher, the partnership between Cycle Gear and Rocket Fish Nitro Racing is one that Fisher hopes will be long lasting. This is the first race Cycle Gear will have primary placement on the 230 miles-per-hour Nitro Harley.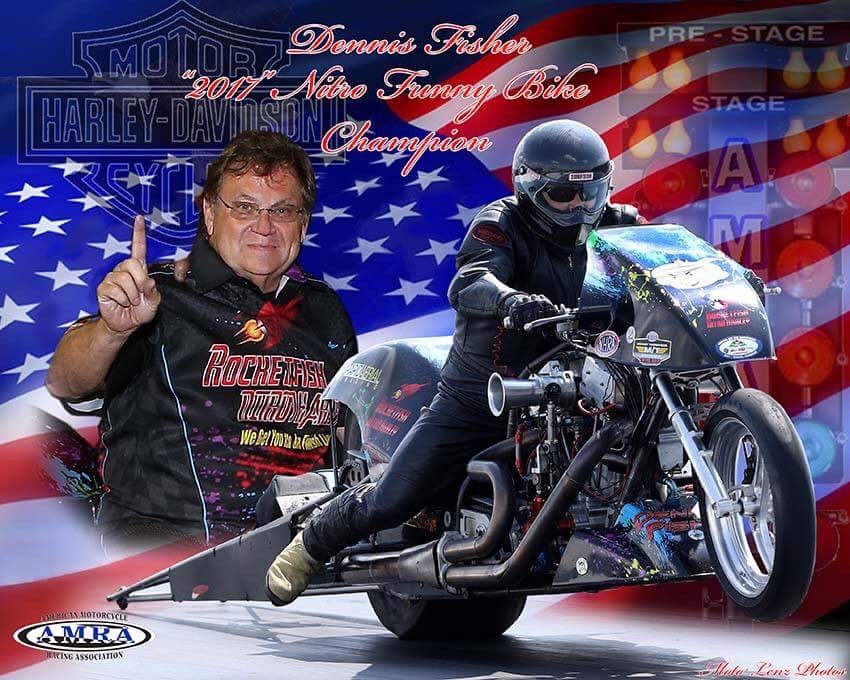 "Our marketing relationship with Cycle Gear makes perfect sense," The Nitro Menace says. "This company serves a national market with 'good stuff for motorbikes', regardless of the brand. These guys do it right – amazing retail outlets in markets coast-to-coast serve riders where they ride. The NHRA's fan base attracts riders of all ages and interests – no matter what they ride, Cycle Gear has good stuff for motorbikes!"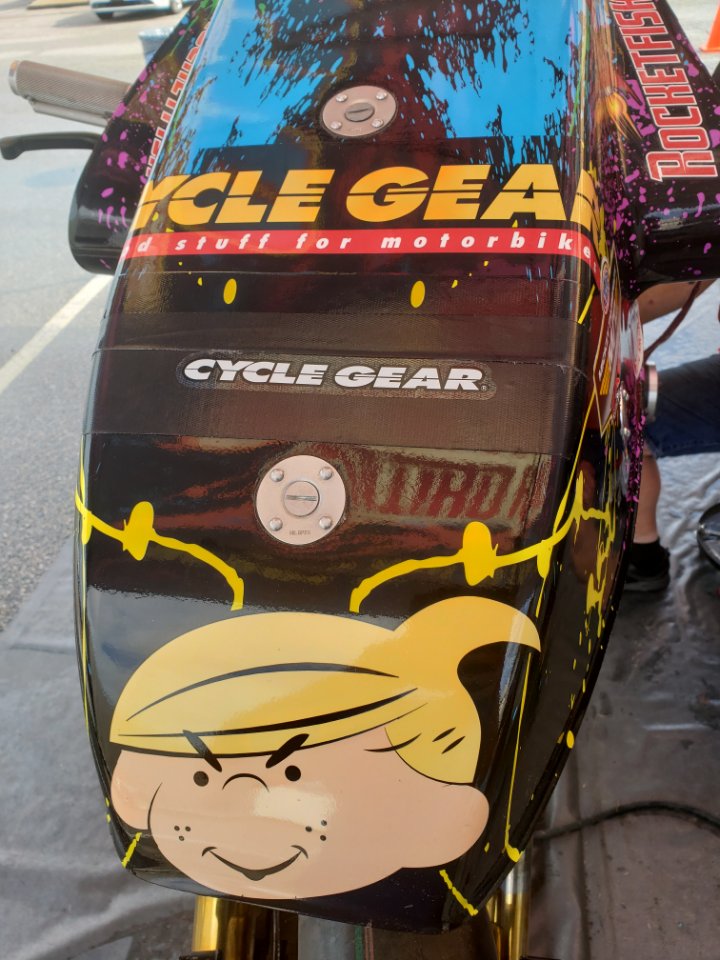 Fisher is a Five-Time National event winner and can't think of a better way to consummate the partnership than a win at the largest drag race in the world, the Chevrolet Performance U.S. Nationals. "Cycle Gear is a great and well-respected brand. We're going to build on our past championships, innovation, and teamwork to take the Cycle Gear Rocketfish Nitro Harley to the winner's circle and deliver the 'good stuff'!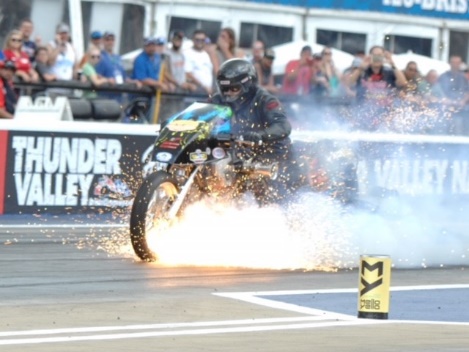 Top Fuel Harley qualifying begins Friday August 30 at 4:15 p.m. and 6:00pm, and Saturday at 11:45 a.m. and 3:00 p.m. Round 1 of eliminations begins at 12:30 p.m. Sunday. All times listed are in Eastern Standard Time and are subject to change.
For all of the latest news regarding Dennis "The Menace" Fisher check out:
Facebook: @NitroMenace
Instagram: @NitroMenace
Twitter: @NitroMenace
Flashback to a scary moment for Dennis Fisher at last year's US Nationals
There are more videos on the Cycledrag Youtube channel (please subscribe here) and the Cycledrag.com Facebook page (Please like here) and more will be coming soon. Check back daily.

About Cycle Gear
From the moment that Cycle Gear opened their first store in Northern California in
1974, Cycle Gear has been about one thing; providing motorcyclists with the gear
that they need to better enjoy life on two wheels. That, combined with their
commitment in providing the industry-leading customer service, has been the
cornerstone of their success over the years, and continues to guide them each and
every day.
They are riders and racers. They are technical gear-heads and tinkerers. They are
lovers of all things moto, and their mission is to provide a diverse catalog of gear
and knowledge to help like-minded riders every step of the way. From their
product experts' relentless pursuit of the latest and greatest new motorcycle gear,
to their industry-leading Customer Service team who specialize in efficiently and
effectively ensuring that you are satisfied with your Cycle Gear experience, their
commitment to riders permeates every facet of what they do both online and in
their growing number of store locations nationwide. In addition to their decades-
long relationships with industry-leading brands, their experience in the industry has
allowed them the opportunity to work closely with some of the world's best
clothing and accessory manufacturers to develop new products that offer style,
protection, and functionality at "factory direct" prices.
For all of the latest news regarding Cycle Gear check out:
Facebook: @CycleGear
Instagram: @CycleGear
Twitter: @CycleGear