CES 2022, the premier consumer technology showcase event saw a lot of innovative offerings. Canadian company Damon Motors is not to be left out of the shindig as it showcased its new lineup of super-fast electric motorcycles called the HyperFighter Colossus line. Back in the summer of 2019, the company had unveiled the prototype of its first electric hypersport motorcycle. The hypersport electric bikes were priced at $40,000 but it is unlikely that the first units have been delivered to customers more than two years after.
Damon Motors had claimed that the new electric bikes had received significant interest from Millenials and this latest showcase of its second line seems unaffected by the seeming failure in delivering the first model on schedule. The Damon HyperFighter Colossus is priced at $35,000. It will be the forerunner of two other models in the HyperFighter line. The same design philosophy and foundation will be the building block for the HyperFighter Colossus as with the previous Damon Motors models. Majorly, this includes the HyperDrive powertrain and a structural battery setup.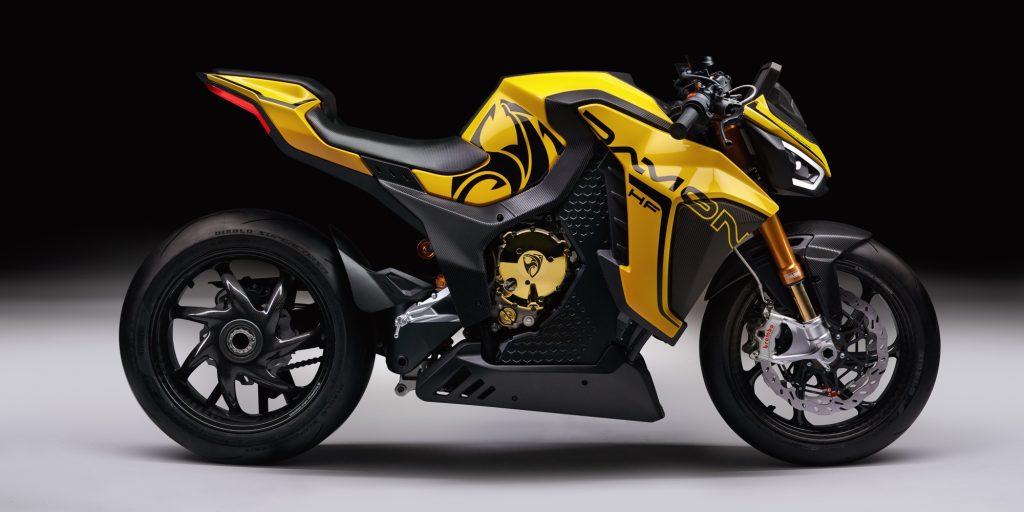 The target customer base for the HyperFighter Colossus is the streetfighter segment of the market. According to Damon Motors CEO, Jay Giraud, the new motorcycle line will disrupt the streetfighter segment with groundbreaking technology pioneered by the company. The HyperDrive will serve as the nucleus for the rapid innovation that will be part of the HyperFighter Colossus line and the company continues to aim at bringing the most electrifying motorcycles that can be seen in the market.
The CoPilot system is a proprietary platform developed by Damon Motors to provide a 360-degree advanced warning system using a combination of several technologies. Damon says the battery of the HyperFighter Colossus offers up 146 miles and it can reach a top speed of 170mph. The next models in the lineup will be scaled-down models that could be sold between $19,000 and $25,000. A $250 refundable deposit will provide the opportunity for pre-orders although it is unclear when the motorcycle will launch. It may also be a difficult task in convincing would-be customers since it has not met its first obligation two years down the line.
There are more videos on the Cycledrag Youtube channel (please subscribe here) and the Cycledrag.com Facebook page (Please like here) and more will be coming soon. Check back daily.