No Top Fuel Motorcycle racer has found more success at South Georgia Motorsports Park than 18-time champion Larry "Spiderman" McBride. Facing adversity in the championship standings, the legendary racer needs more of the same to collect championship No. 19 at the gargantuan Kibblewhite Man Cup Finals, Nov. 16-18. After what was an unusual and unpredictable weather-plagued season, McBride finds himself 37 points, nearly two rounds, behind leader Dave Vantine.
If it were baseball, McBride's World Series dream is alive but he's facing elimination down three games to two.
It's the third consecutive season McBride has come into the last race of the year trailing in the points, critically needing an event victory to secure a season title. The Spiderman says he refuses to fret, leaning on confidence gained by outlasting a hard-charging Sam Wills the past two seasons at the Finals.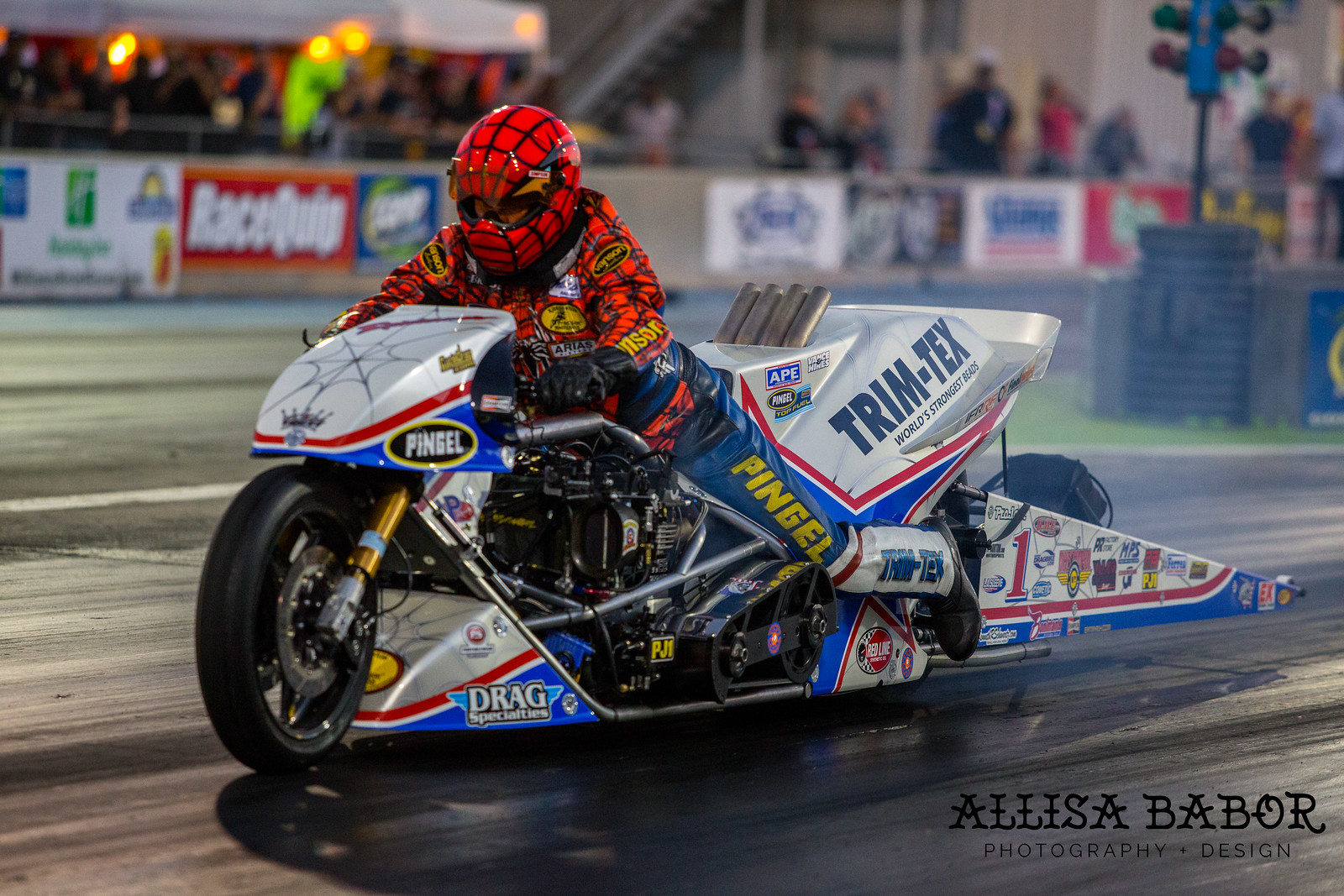 "We are getting used to this," said a calm and collected McBride. "We know what we have to do. Getting worried is not going to help anything. We have prepared to the best of our ability. We have made improvements. We just need to go out and perform now."
Vantine won the first two races of the season at SGMP and Rockingham Dragway. The rest of the year was greatly impacted by Mother Nature. Moments before McBride and Vantine were set to face off in the final of July's Man Cup race at Dragway 42 in Salem, Ohio, a rainstorm moved in and postponed the pivotal final round to September's scheduled race at GALOT Motorsports Park.
Hurricane Florence then forced the cancellation of the GALOT event.
At the Finals McBride and Vantine will square off on Friday evening in the Dragway 42 final with precious round points at stake. With time running out on the season a win for Vantine Friday would likely mean a first Top Fuel world championship for the New York-based rider, notwithstanding an early exit on Sunday. The subsequent race will be a wild card as one of the biggest and fastest Top Fuel Motorcycle fields of all-time is expected to turnout. Chris Hand, Sam Wills, Mitch Brown, Ian King, Sverre Dahl and Jay Turner on a supercharged Nitro Harley are all expected to compete.
"This field is going to be really quick and we may need to really stand on it," McBride said. "It's a great track and anything is possible."
Last season McBride stunned the motorsports world by shattering the previous motorcycle world record of 5.70 with a 5.61. Despite being more focused on round wins, McBride isn't ruling out a chance to better the record number.
"As we found out last year, anything is possible at SGMP," McBride said.
Overall McBride says finding a way to garner another title will be paramount over record time or speed.
"We know how to go fast at this track. Being consistent and turning on the win light will get us there," McBride said. "It's one round at a time."
The extra motorcycles could complicate the title tilt. The easiest championship formula for McBride to memorize is win out.
"It's exciting to have this opportunity," McBride said.
Having not raced since July, McBride showed up to SGMP earlier than usual, on Tuesday, to get in some extra testing. He was joined by longtime sponsors Wayne and Donna Pingel of Pingel Enterprise and will also be joined by primary sponsor Joe Koenig of Trim-Tex Drywall Products.
It will be an exciting finish to the season at South Georgia Motorsports Park.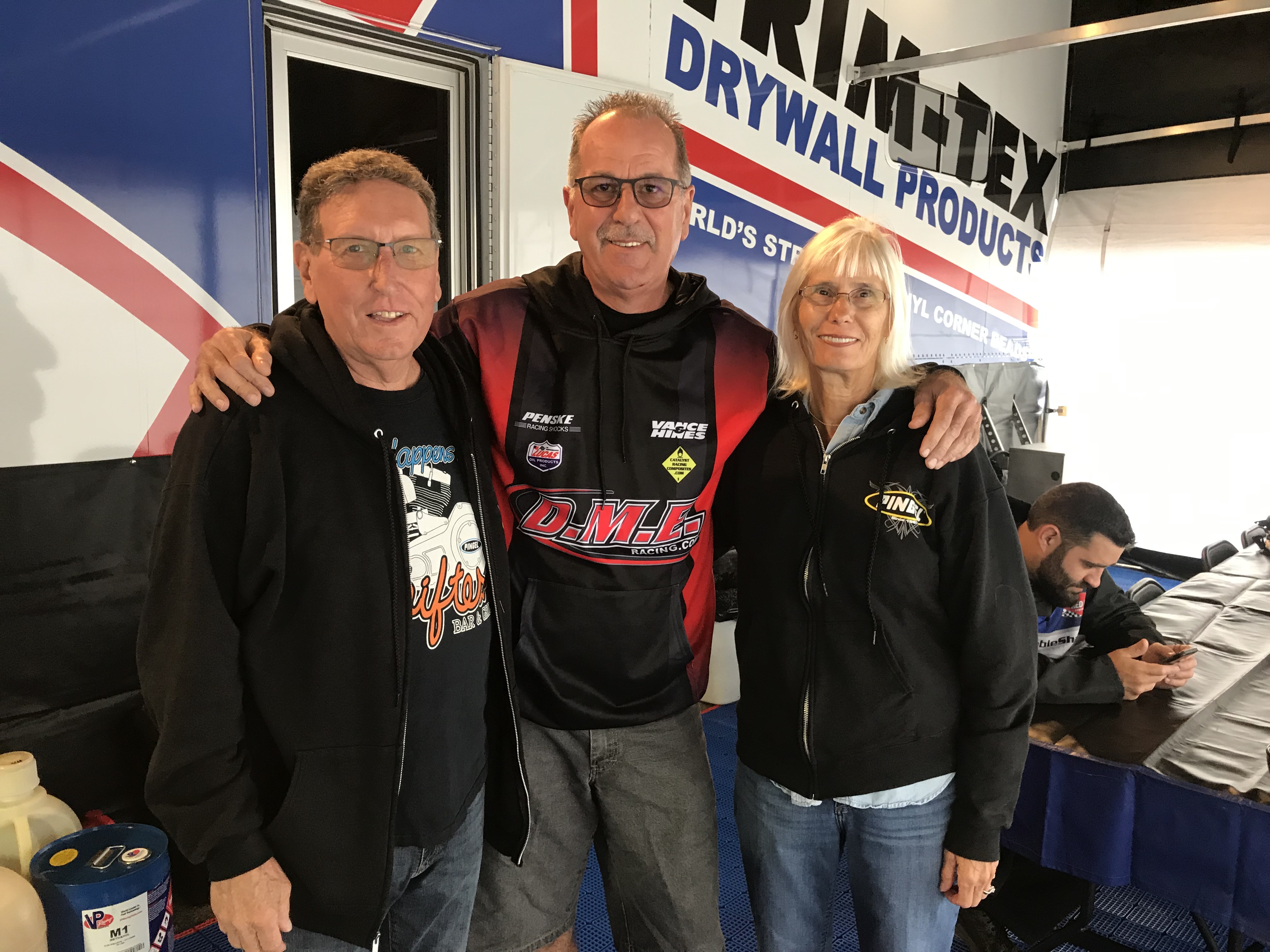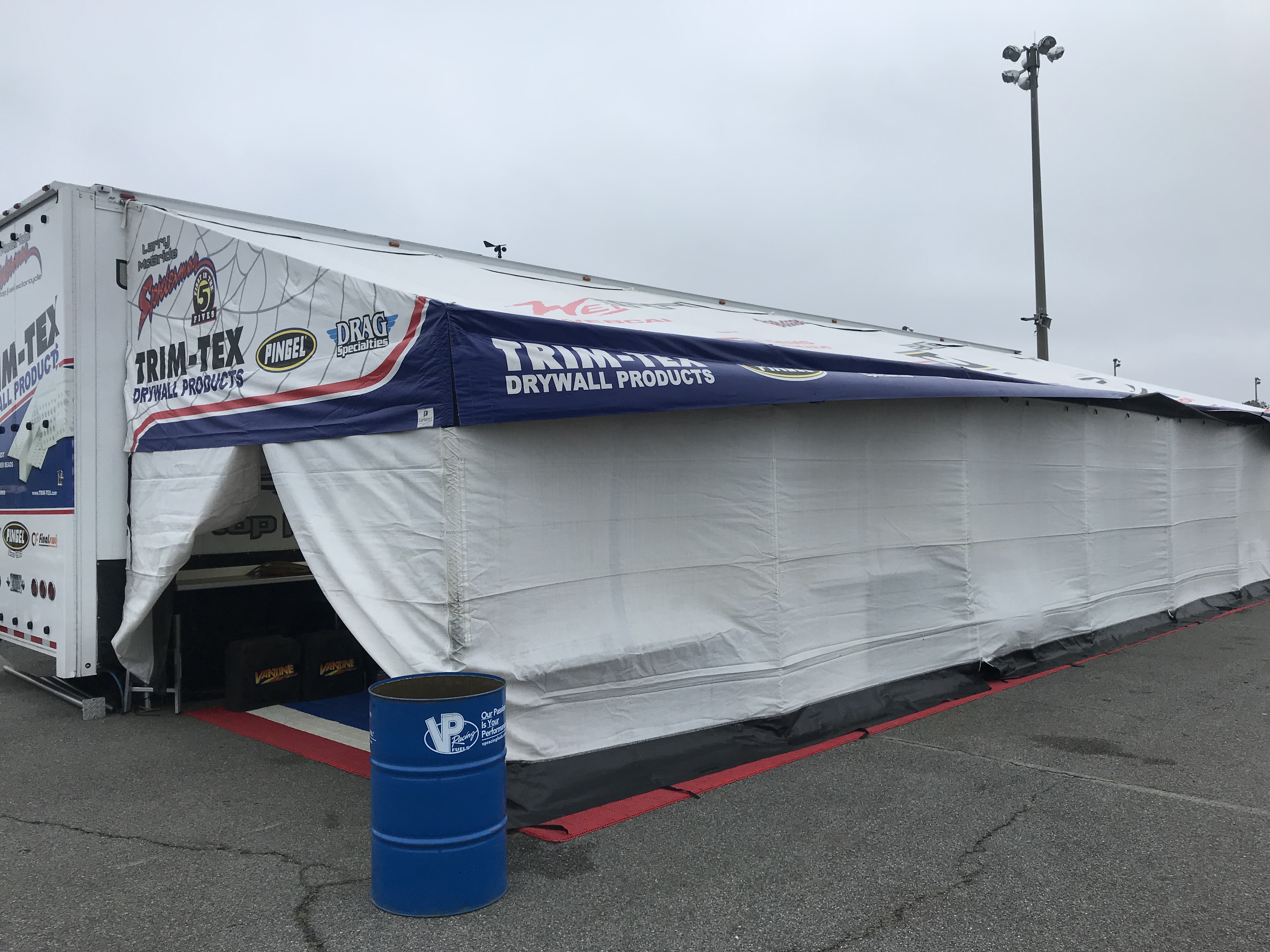 For all their continued support with this new machine, McBride thanked his primary sponsors; Trim-Tex Drywall Products, Pingel Enterprise, Drag Specialties-Parts Unlimited, Final Swipe Merchant Services, Web-Cam, APE and Kibblewhite Precision Machining.
Vance & Hines Motorsports, Red Line Synthetic Oil Corporation, Federal Mogul, PR Factory Store, Ferrea Valves, World Wide Bearings, Vanson Leathers, Belt Drives Ltd, Simpson Race Products, Nitrous Express, EK Chain, Arias Pistons, Cometic Gaskets, B&J Transmission, Carolina Cycle, L.A. Sleeve, PJ1, Mickey Thompson Tires, Valco, Goodridge, Carlisle Belts, ProJack, Bullseye Visual and Gates Belts.