A perennial title contender in the Mickey Thompson Top Fuel Harley Series, Texan Rickey House has proven to be calm under pressure on his 225-mph CatSpot Organic Cat Litter Harley-Davidson. But even a drag racing veteran like House can be surprised from time to time, which is exactly what happened on his nearly 2,000-mile journey to this weekend's sixth annual NHRA New England Nationals.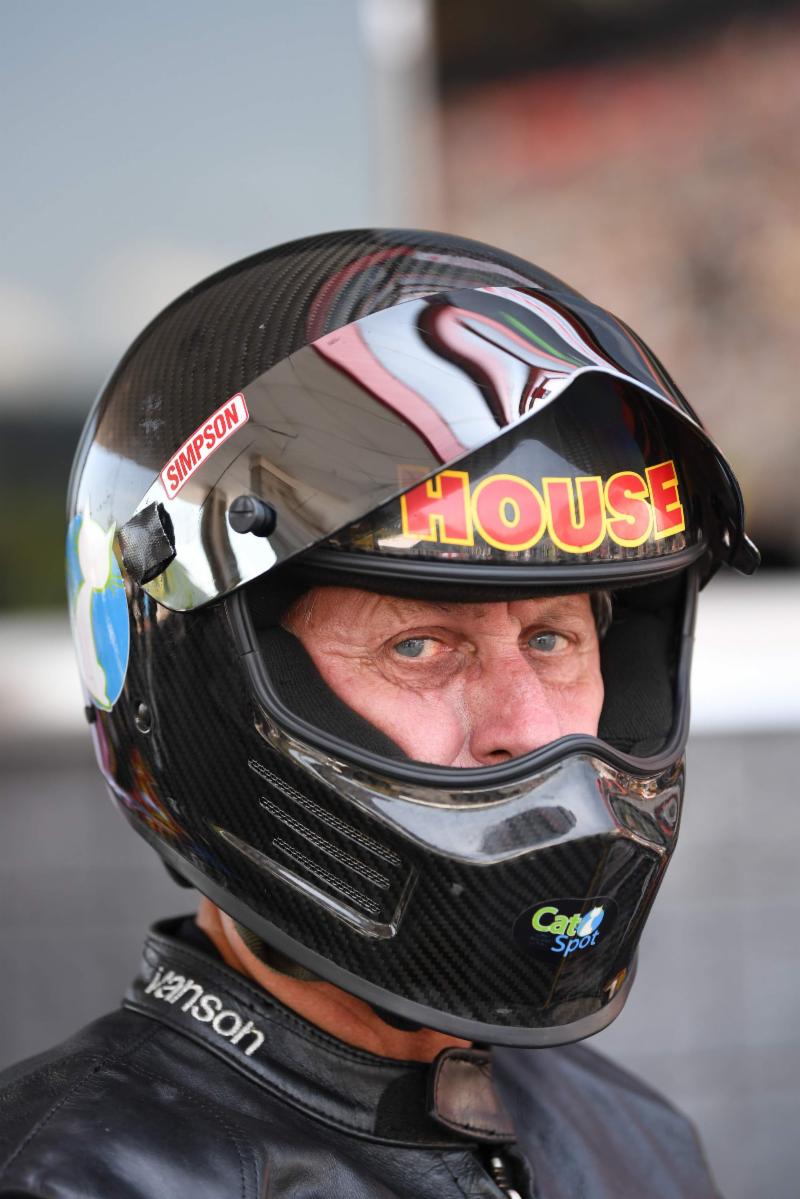 "The wheel bearing on the race trailer broke on the way up here and the whole wheel came off and actually passed me as I was slowing down," House said. "Luckily it didn't hit anything or anybody and I was able to find it and get it back. It chewed the axle and spindle up. I don't know if it lost its oil or what happened but we'll get it fixed.
"I only had 187 miles to go so we limped it to the track. Now we've got it all torn apart and I got some leads on a new axle and hopefully I'll get something in here this weekend and get it fixed. In the meantime, I have to work on the race bike and get it going because I've got to do better than I did at the last race in Bristol. I didn't even qualify there and that's just weird."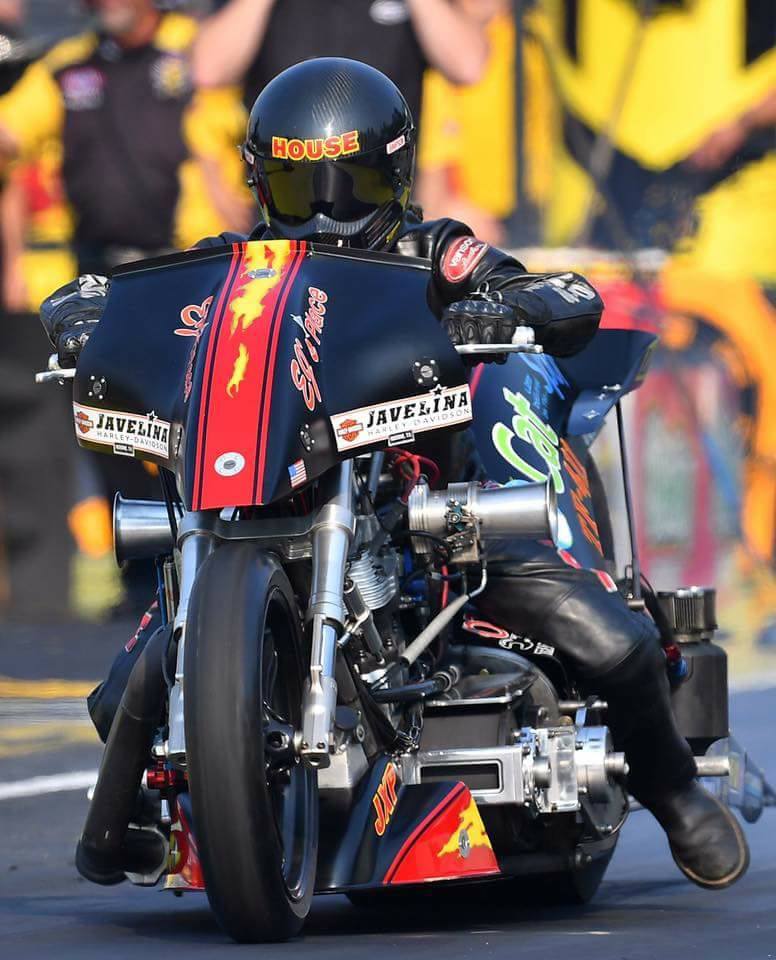 A DNQ certainly is out of character for House, who was runner-up to the world championship last season. Currently fourth in the points with one win to his credit this year, House knows things can turn around quickly in the world's fastest motorsport.
"A few years ago, I went down to Bradenton (Fla.) for an IHRA event and the same thing happened, we didn't qualify," House said. "The very next weekend — I didn't change anything but zip codes — I go to West Palm Beach and I was No.1 qualifier and went to the finals. It just goes to show you.
"I want to change my bike back to the way I had it before Bristol because I have to make sure I do well here. I made some changes before Bristol and I'm not saying that's what was wrong with it but I thought what I did was going to work and it didn't. You know, you have to experiment at times, but maybe a national event ain't the right place. On paper, it should have worked but, in reality, it didn't so it's time to scrap that science project. I'm going to put it back the way I had it because I know
that worked."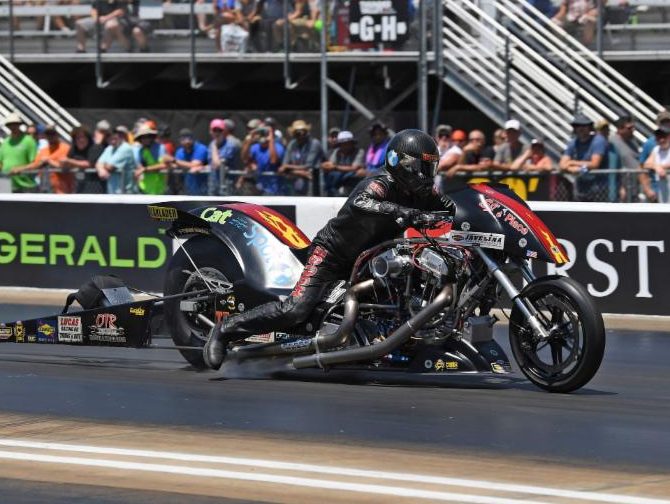 Eleven Top Fuel Harleys are entered in this weekend's event. With the class setting an eight-bike elimination field, that makes the mathematics pretty simple to figure out.
"Three bikes aren't going to qualify and I don't want to be one of those three," said House, who normally qualifies in the top half of the field. "I'm feeling pretty confident. Bristol was just one of those weird deals that happens from time to time.
"We've had good success here at New England Dragway in the past. I ran really strong here last year. I don't know if we will have the same weather conditions but whatever Mother Nature throws at us, we all have to deal with the same track. We'll be ready."