The Bellagio of drag strips is revving up to deliver a weekend of excitement that extends far beyond the thunderous roar of on-track action. From fiery Friday nights to jaw-dropping motocross stunts, this nitro-fueled thrill of NHRA drag racing promises fun for fans of all ages.
The event with showcase Top Fuel Motorcycle Racers Larry "Spiderman" McBride, Dave Vantine , Sam Wills and a fourth fill-in rider to be named soon, after one of the scheduled riders backed out of the event.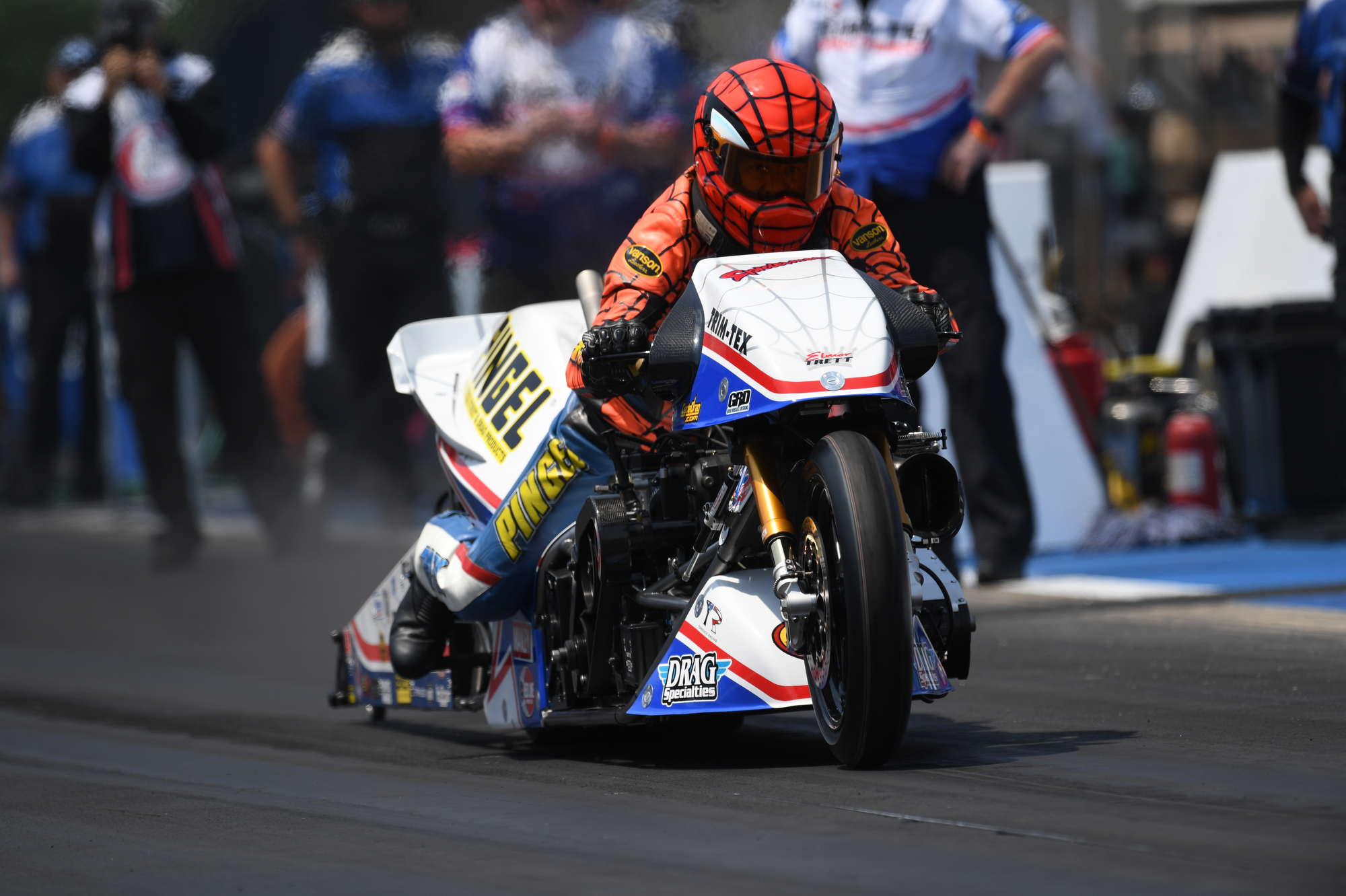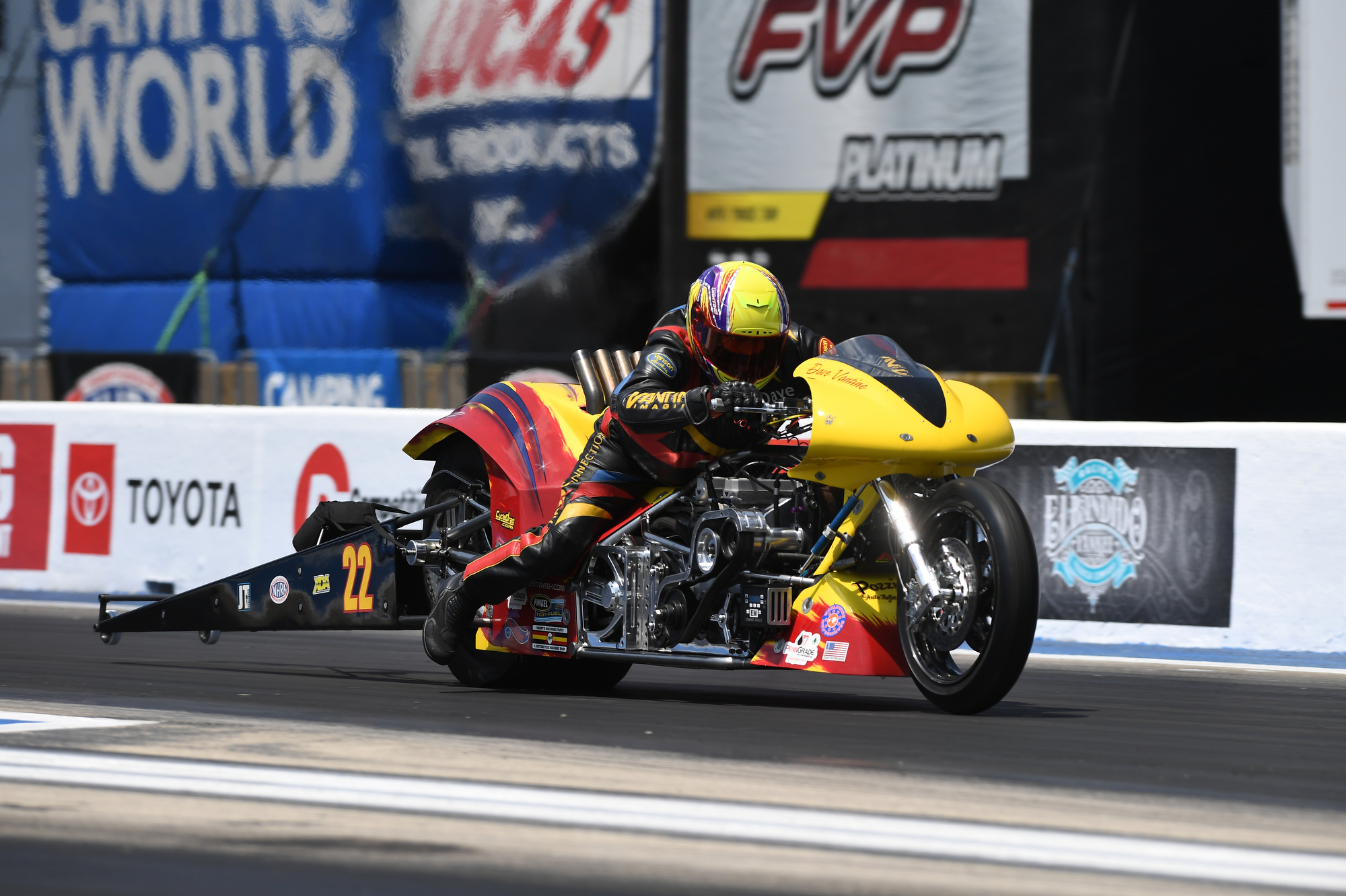 Friday's "Night of Fire" kicks off three days of action-packed fun on and off the track at zMAX Dragway, where the NHRA's best will battle for supremacy at the Betway NHRA Carolina Nationals. (CMS photo)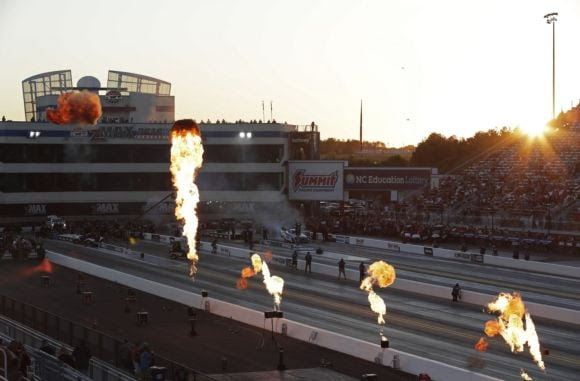 As the Countdown to the Championship continues, the Betway NHRA Carolina Nationals will see the top competitors in Top Fuel, Funny Car and Pro Stock side-by-side at over 330 mph in a nitro-fueled push to a championship. But the on-track fun is only part of what's in store for fans this Friday through Sunday.
As a lead-up to the excitement surrounding the event, here are five can't-miss attractions that set this race weekend apart from all others at America's Home for Racing:
FRIDAY NIGHT OF FIRE: The weekend kicks off with a blaze of glory as zMAX Dragway will host a Friday Night of Fire where fans will see 10-foot header flames lighting up the night sky and these 11,000-horsepower dragster power down the strip in less than four seconds. Top Fuel, Funny Car and Pro Stock racers will make their first qualifying passes under the lights on opening night. Night of fire will feature a huge pyrotechnics display, music and more.
MOTOCROSS ON THE MIDWAY: Heart-pounding excitement will ride right in the middle of the pit area as the KSFMX freestyle motocross team brings their high-flying stunt show to an all-new 300×40-foot footprint right in the middle of the redesigned midway. In addition to seeing their favorite NHRA drivers up close in the pits or watching the teams rebuild their monster machines between each run, fans will have a front-row seat to the most eye-popping motocross stunts imaginable.

Z Max Freestyle Motocross
TURN UP THE HEAT: The action on the track isn't the only thing heating up at zMAX Dragway this weekend. America's Home for Racing, in conjunction with its food service partner Levy Restaurants, is turning up the heat with a sizzling culinary creation, the "Night of Fire" Sauce. This fiery concoction blends Habanero, Ghost Pepper, Scorpion and Reaper peppers to deliver an unforgettable kick. Perfect for chicken fingers, wings, fries and more, the "Night of Fire" sauce is so hot, fans will have to sign a waiver before indulging.
PAST, PRESENT AND FUTURE: Past and future stars of NHRA drag racing will be on full display at zMAX Dragway this weekend. Displays of Nostalgia Pro Stock cars that helped build to class, as well as future racing stars that currently compete in the Junior Drag Racing League (JDRL), will be set up in the midway for the young and young-at-heart to enjoy. Fans can meet past and current drivers, get an up-close look at their racing machines, and maybe even catch them making an exhibition run at the Bellagio of drag strips.
SUNDAY FUN DAY: All fans with a Sunday ticket will have a chance to join drivers and drag racing personalities for the SealMaster Track Walk on Sunday at 10 a.m. Just minutes before the dragsters take to the lanes for the opening round of eliminations, fans can walk the Bellagio of drag strip where history will be made in this weekend's pivotal Countdown to the Championship event. Fans will then be front and center for opening ceremonies on the start line just before the first pair fire their engines to see who claims the coveted Wally.
There are more videos on the Cycledrag Youtube channel (please subscribe here) and the Cycledrag Facebook page (Please like here) and more will be coming soon. Check back daily.