The Hot Rod Power Tour will attempt to make a Guinness World Record go up in smoke when it rolls into Memphis International Raceway (MIR) on Tuesday, June 9
The Hot Rod Power Tour is an annual trek through America with more than 6,000 classic cars expected to participate in 2015. This year, the tour is journeying from Madison, Wis. to Baton Rouge, La., with one of its overnight stops in Memphis where the tour is going to attempt to break the world record for largest simultaneous tire burnout which was set in Australia on New Year's day this year.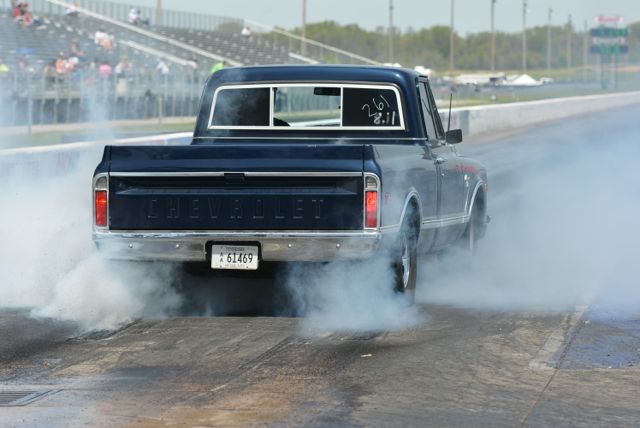 The Aussies packed 103 cars onto a race track for their record breaking attempt. The organizers of the Hot Rod Power Tour are looking to smash the current record at MIR.
"This is an attempt that has been months in the making," said MIR VP and GM Pam Kendrick. "The logistics of getting all those cars onto the track to do a burnout was a challenge. A plan has been developed and we can't wait to bring another World Record home to Memphis."
All cars already registered for the Hot Rod Power Tour are eligible to take part in the record attempt. Those not currently registered can purchase a one-day registration for the tour by either going online or signing up at the track by 1 p.m. on June 9. All cars must pass a tech inspection to participate in the burnout. A one-day registration is $55.
The world record attempt, which is presented by Continental Tire, is a small part of a day jam-packed with activities that will start at about noon on June 9 as the caravan of cars make their way into town from St. Louis.
There will be a large manufacturer's midway on site with a number of autograph sessions during the day which includes hot rodding legend Vic Edelbrock, Courtney Hansen of "Overhaulin" and Miss Hot Rod, Kristian Mills.
The drag strip will be open from 12:30 to 3:30 p.m. for quarter-mile fun runs, and the COMP Cams Engine Builder Duel will take place at 3 p.m. at the COMP Cams display on the midway. The Rusty Wallace Racing Experience will be on hand offering racing packages that afternoon for those who preregister in St. Louis.
The world record attempt will take place at 4:30 p.m. with awards and giveaways on the FAST Main Stage going on all the way until 7 p.m.
As the cruise night sponsor, COMP Cams will host a cruise-in on Beale Street in downtown starting at 8 p.m.
Spectator admission for the Hot Rod Power Tour is free. Parking for the event is $5.
For more information regarding MIR, please visit www.RaceMIR.com, call (901)-WOW-Race or follow us at www.Facebook.com/RaceMIR or @RaceMIR on Twitter and Instagram.