Looking for the simplest, most economical way to maximize the power and efficiency of your Harley-Davidson's intake? This article is for you.
For over 30 years legendary Boyesen Engineering has been energizing and rousing powersport enthusiasts with major increases in horsepower. The company's iconic products, such as its Power Reeds and Rad Valve are respected and praised worldwide.
The Lenhartsville, Pa.-based company's advanced technology on engine heat management systems has vaulted Boyesen and products like its Super Cooler to the top echelon in the aftermarket world.
Air is power, and Boyesen has channeled that power like never before.
Company founder, the great Eyvind Boyesen's history goes back to the some of the earliest development of high performance motorcycles. He is widely credited with optimizing how the two-stroke engine package works as a whole.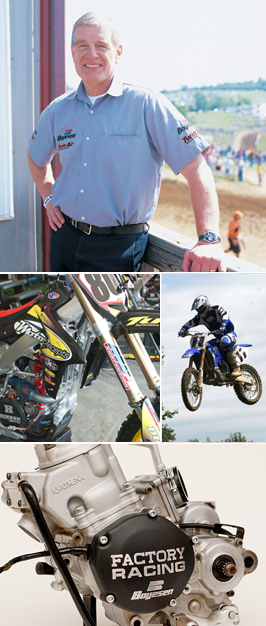 Boyesen passed away in 2010 but his philosophy and credence of "bring the power to the masses" lives on through the evolution of the company.
When the motocross world turned mostly four-stroke about a decade ago, Boyesen expanded its focus to valve-and-cam motors. The company also leaned on its team of brilliant and talented engineers to further advance four-stoke technology.  Most of these individuals are Harley-Davidson owners with a passion for high performance street bikes. It was the perfect formula for Boyesen to expand its stellar product lineup.
Boyesen offers Harley-Davidson owners a simple way to maximize their machines intake efficiency with bolt-on, do-it-yourself installation, handcrafted components such as the Power X-Wing, which greatly improves torque, throttle response and can add five horsepower.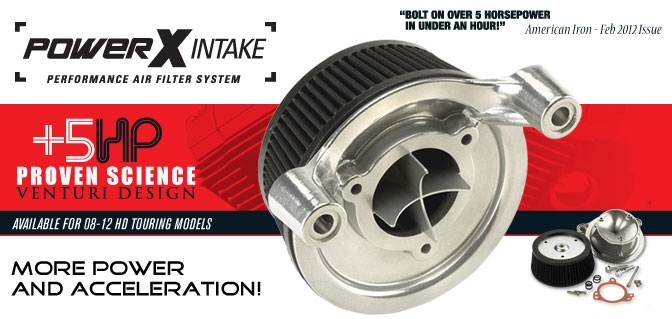 It's a snap-in insert that goes into the carburetor and condenses the air that is funneling through the intake and better prepares it to make more power when it reaches the engine. It removes sluggishness.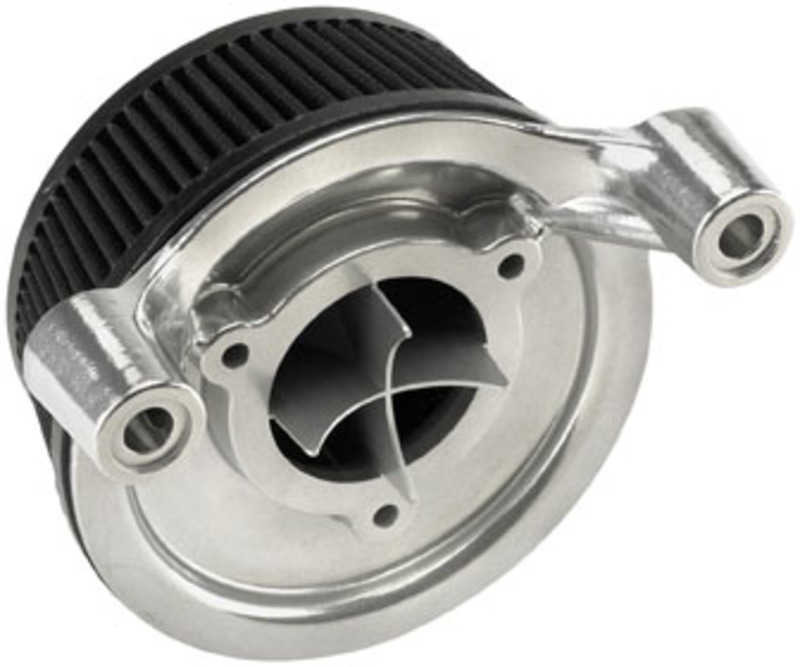 The Power X-Wing has the ability to create an effective air velocity that initiates a homogenous air/fuel mixture into the intake tract. This produces a more volumetric efficient engine for an increase in torque, horsepower, throttle response, acceleration, and fuel economy.
Click here to shop Boyesen's V-Twin products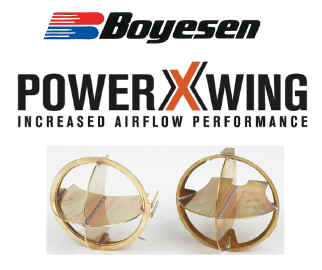 Another way to add about five horsepower with a couple tools and about an hour of shop time is to try Boyesen's bolt-on Power X Intake, available for Harley-Davidson touring models. This precision made piece increases air flow and improves acceleration.
It will give a rider a much broader, torquey feel and it will correct the stock system.
With its revolutionary design and ease of installation, adding more power and greater acceleration is easily accomplished with the Power X Intake.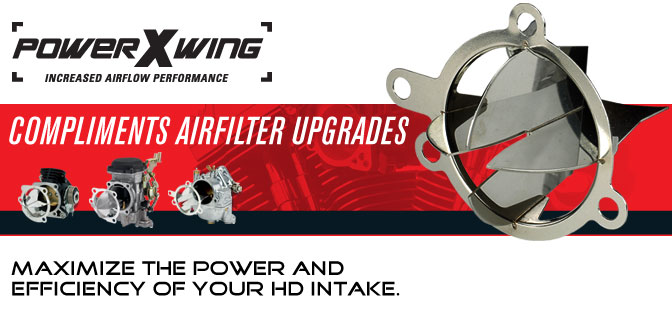 Understanding how the V-twin market often craves custom, two-wheel eye candy, Boyesen's products are available in all different finishes from chrome to matte to gloss black.
One of the greatest advantages of dealing with Boyesen is the company's unparalleled and unprecedented level of commitment to customer service. If a problem arises, just call.
"We as a company make the daily commitment to support our riders from a technical standpoint. We have dedicated people to take not only installation questions but also technical questions," Boyesen marketing director Eric Salmela said.
In fact, in a nearly unheard of good faith gesture, Boyesen regularly has its team of specialists help riders who are not customers.
"Even if you did not buy our part and you have no other resources, or you are left out in the cold dealer without any help from the dealer, you can call us and we will do our best," Salmela said.
With a taste of such generosity and such helpful technical support, many of the non-customers soon become customers for life.
Discover the performance gains, attention to detail and support that has made Boyesen legendary.  Boyesen can help bolt-on more power to your streetbike, dirtbike, ATV or watercraft.
Every motor configuration has been scrutinized and optimized by some of the world's brightest and most skilled engineers. It's never a one size fits all component when it comes to design.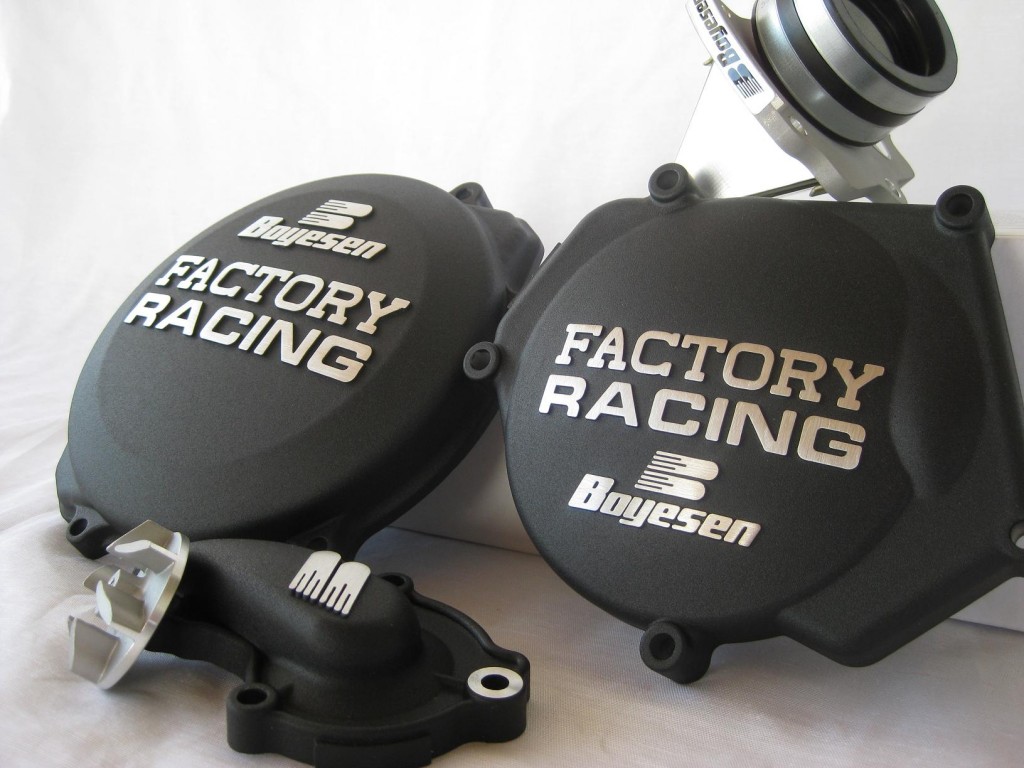 "We have handcrafted the entire intake track to each particular engine's distinct characteristics," Salmela said.  "Our Yamaha valves are optimized for Yamahas, and our Honda reeds are optimized for Hondas."
Give Boyesen's first-rate components a try. You will be glad you did.