The fastest sportsman racers in the country will descend on Willowbank Raceway across January 6-7 as part of an action-packed New Year Nitro show which features the Burson Auto Parts Australian Top Fuel Championship and Australian Drag Racing Championship (ADRC) racing for Top Doorslammer, Top Fuel Motorcycle, Pro Stock and Pro Mod.
Max Carpenter, Phillip Webster, and Rodney Williams are three racers who are already signed up for the event and ready to take advantage of entry inclusions such as free tickets and the chance to race for prize money in front of not only a packed crowd, but also a worldwide audience with their racing and sponsors to feature on the free, live event broadcast on 7Plus and Facebook.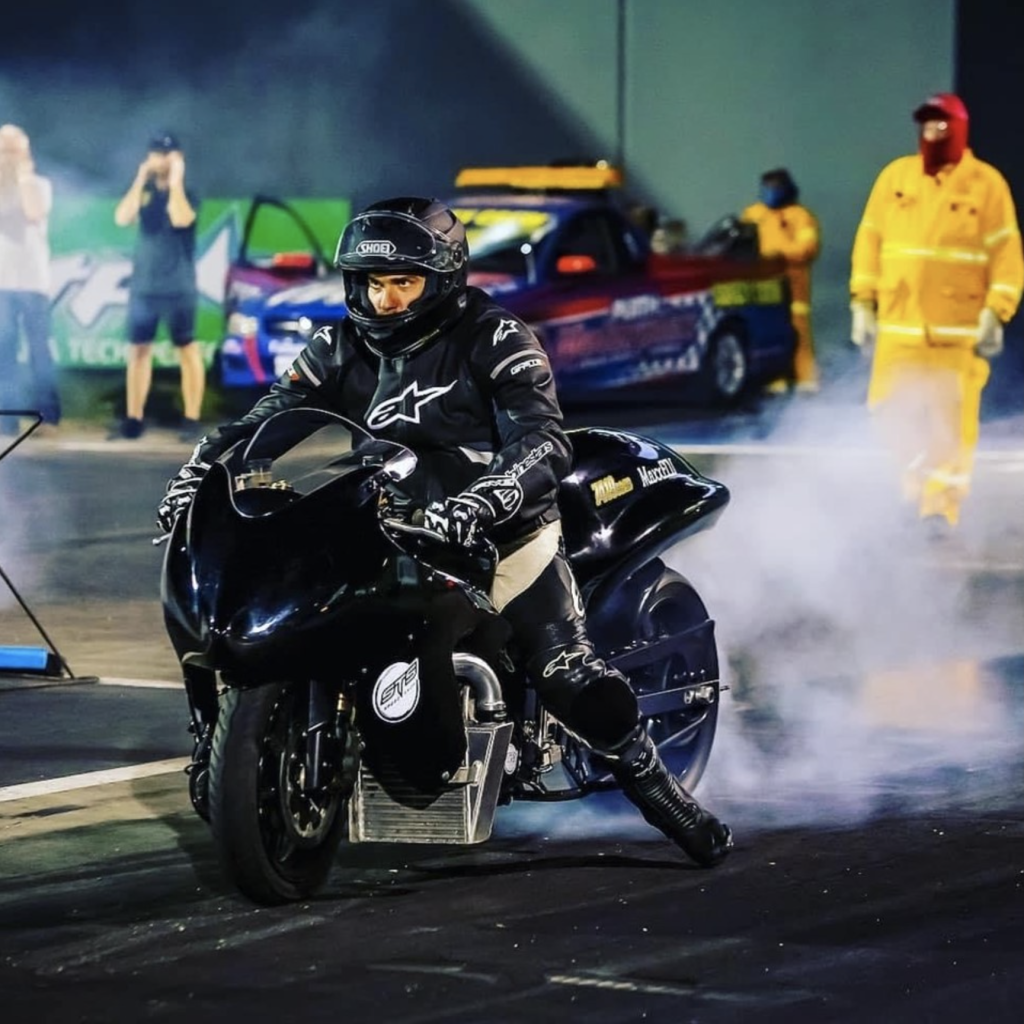 Webster will be in action in Modified Bike, contesting his turbocharged 1299cc 2007 Suzuki Hayabusa.
"I have raced everything I can in every form wherever I have lived. In Townsville we didn't have a drag strip, so I raced jet skis, and then in Mackay I started racing drag bikes at Palmyra. I really loved the community atmosphere," explains Webster, who is supported on track by STS Speed Shop and Elite Projects.
"Once I moved down to Brisbane, I got another bike and have been working on that and racing it for two years now, and we also recently travelled to Perth for the Goldenstates.
"It is disassembled at the moment, but when I learned about the New Year Nitro event, I knew we had to be there, so I entered, and we are now working hard to be ready.
"So far, my biggest achievement would be the first time we ran into the sevens. I tend to race myself more than the person in the other lane, I like going out there and trying to better my personal best every time. The all-run format of New Year Nitro definitely appealed to me for that purpose, knowing we would get more passes than normal eliminations racing.
"As far as my racing goes, we have a whole new turbo intake set-up on the bike so to get out there and get some seat time and hopefully set a new PB is a big goal for us at this event. But my other goal is just to see Top Fuelers again after not seeing them since I was a kid! I am very excited to see them, and to be running at the same event!
"To go to the final would be amazing, it would be a win for myself and all of the team that support me as well as we have put so much work into this bike.
"Not a lot of people realise we run without a wheelie bar and with a street legal back tyre – we aren't running slicks or anything – so we are running sevens on a radial tyre. There aren't many people out there doing that, but I like the radial racing.
"I am really excited for the New Year Nitro event, and I am really liking the effort we are seeing Top Fuel Australia put into building up the event to get people involved. I can't wait to race in front of a larger crowd."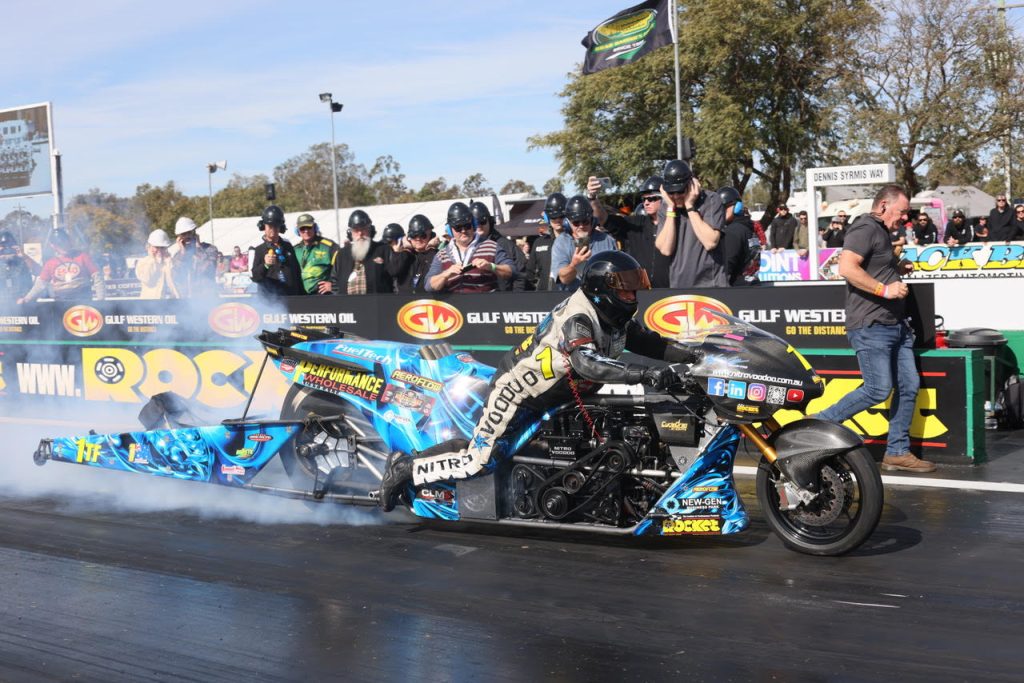 The New Year Nitro event at Willowbank Raceway will be held across January 6 and 7, followed soon after by the Top Fuel Slam at Sydney Dragway across Australia Day weekend, January 27 and 28.
Both events will see the fastest drag racing vehicles in the country on track over two massive days and nights with vital championship points on the line as drivers continue their battle for the biggest prize in drag racing – the Stan Sainty Cup.
Top Fuel headlines both events, with the massive New Year Nitro line up to also include Top Doorslammer, Top Fuel Motorcycle, Pro Mod, Pro Stock and Sportsman categories. Joining the on-track action is a huge firework spectacular, Freestyle Motocross, show and shine, food trucks, and more.
There are more videos on the Cycledrag Youtube channel (please subscribe here) and the Cycledrag Facebook page (Please like here) and more will be coming soon. Check back daily.
To take advantage of some amazing discounts at Brock's Performance, click – http://brocksperformance.com?aff=12
USE cycledrag5 coupon code.