Never forget the people who helped make you what you are.
When you talk about some of the greatest success stories in drag racing, one of the biggest names in the NHRA, Antron Brown and his path to the top of the sport has to be in that discussion. He's earned it.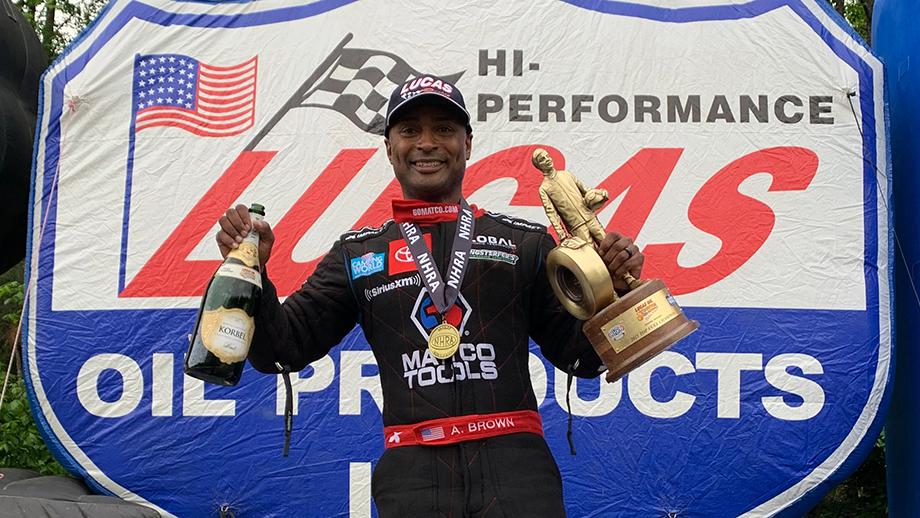 Once an aspiring Pro Stock Motorcycle racer with a minuscule budget, Brown has evolved into a three-time NHRA Top Fuel dragster champion who, as of last season, even owns his own team.
It's a far cry from where Brown started when he would wonder if he would have the funds to get his motorcycle to the next big event.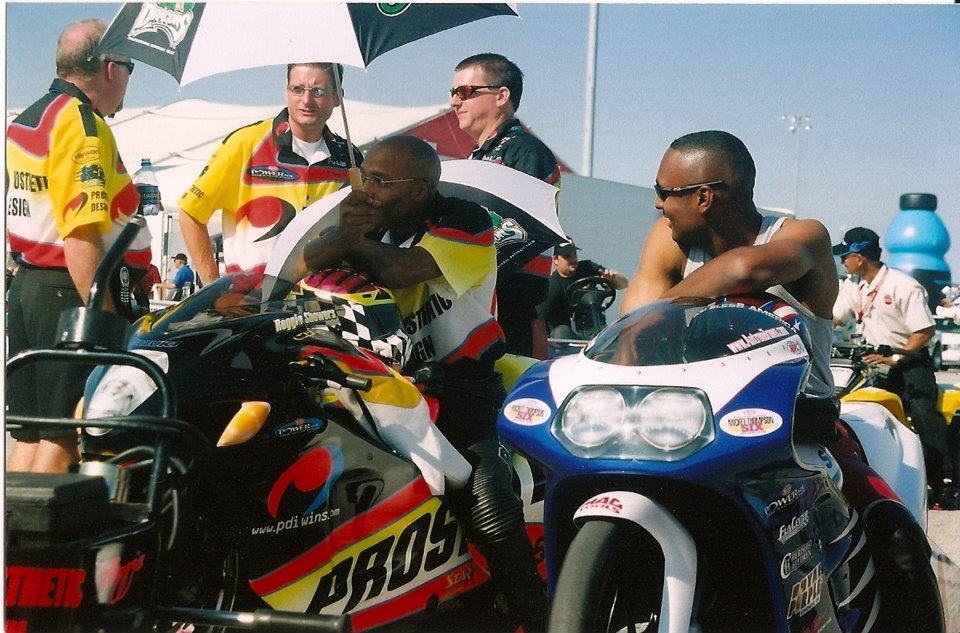 After a very successful but somewhat tumultuous run in the Pro Stock Bike class, where securing a ride was always a struggle, Brown took a giant leap to the top of the sport, to the Top Fuel dragster category.
The struggle to maintain sponsors and funding still exists in the Fuel classes, but the visibility, prestige and marketing value of climbing in a Top Fuel Dragster changed Brown's life. Winning three NHRA championships certainly didn't hurt either.
The next giant leap came in 2022 when Brown decided to become a team owner.
Brown had a fairly good idea of what he was getting into as an owner after he'd driven for drag racing veteran Don Schumacher and observed the astute businessman operate one of NHRA's most successful race teams for two decades.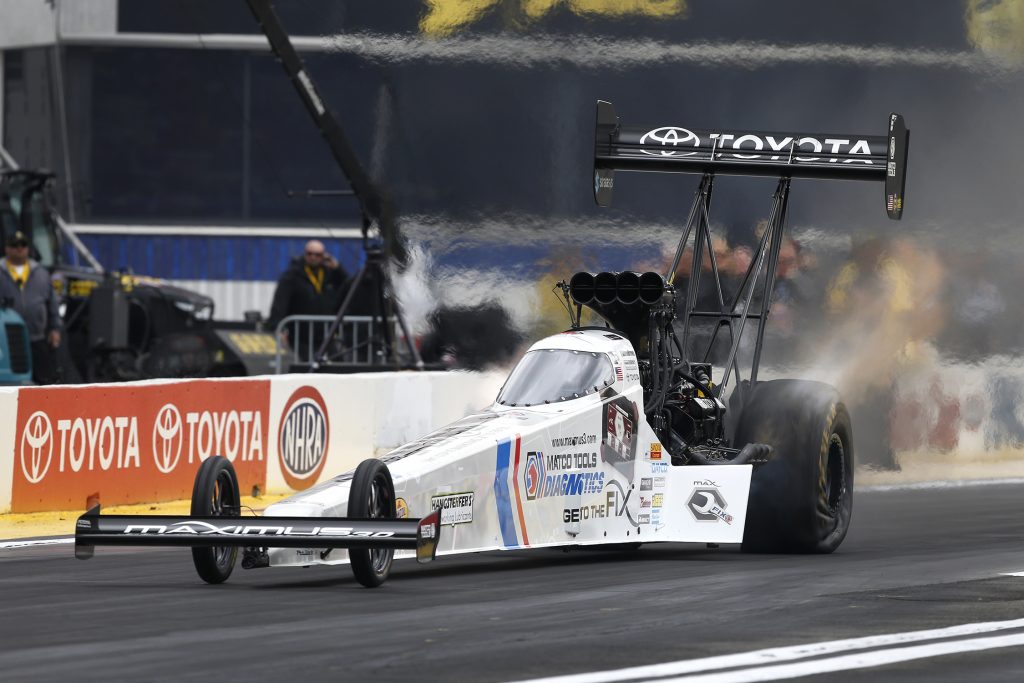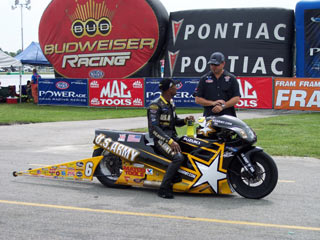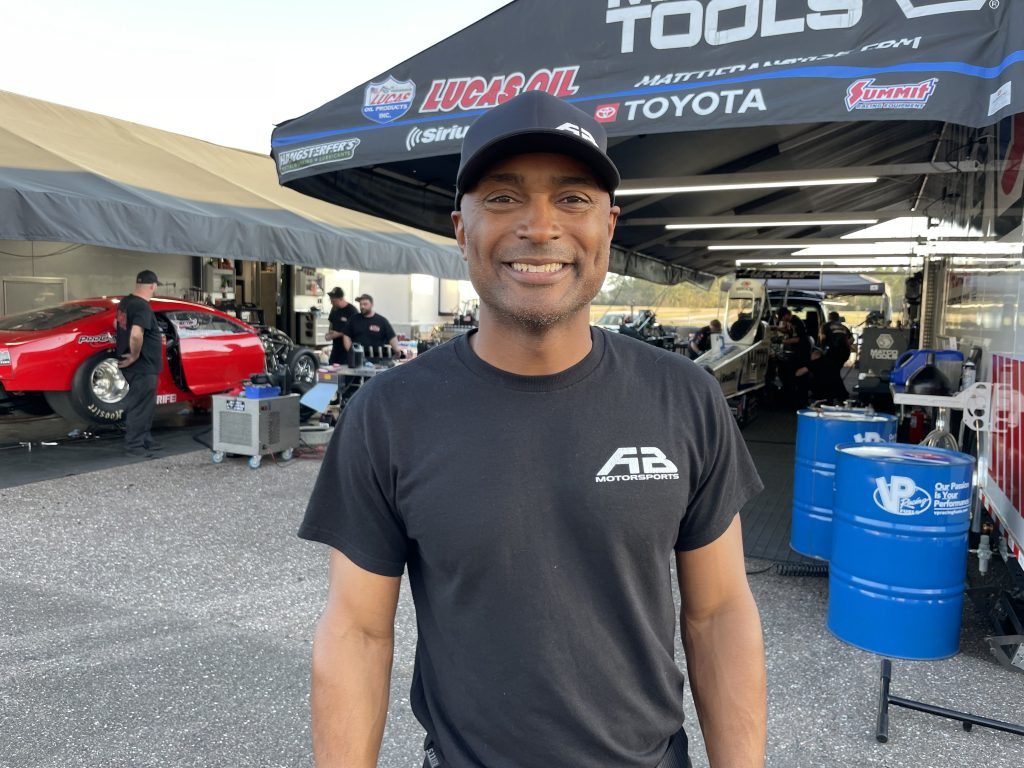 With the launch of AB Motorsports Brown came to know rather quickly exactly what he'd signed up for as owner of his own team.
"It was what I expected – but times four," said Brown, who was responsible for renting out Gainesville Raceway on this particular early February test session.
It's clear Brown hasn't forgotten his two-wheel roots as serval Pro Stock Motorcycle racers were invited to take part in the test.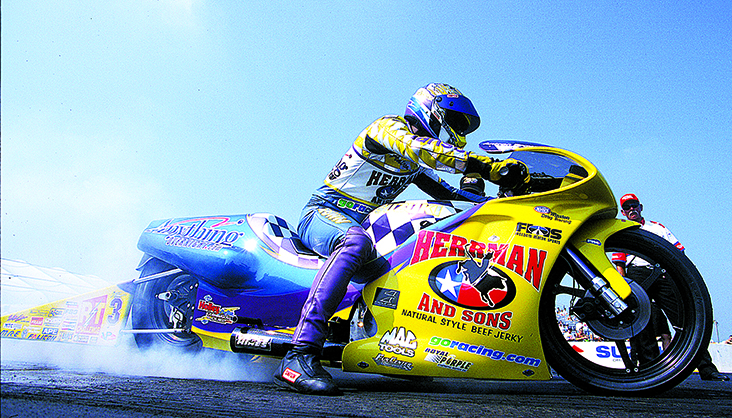 In fact, it would be impossible for Brown to forget where he began as the dragster star says he constantly reflects on what one of his earliest mentors, the late Dave Schultz, one of the greatest Pro Stock Motorcycle racers of all-time, taught him.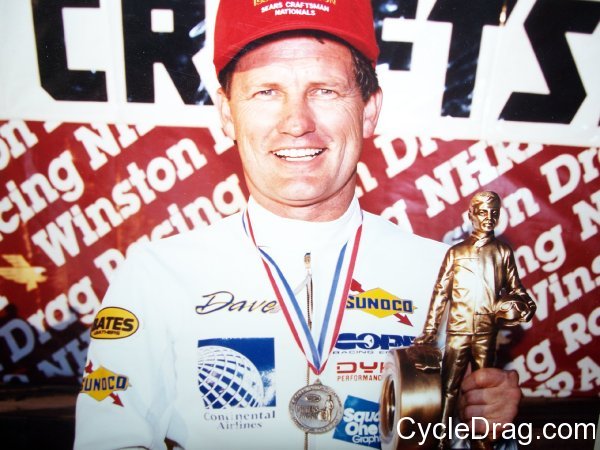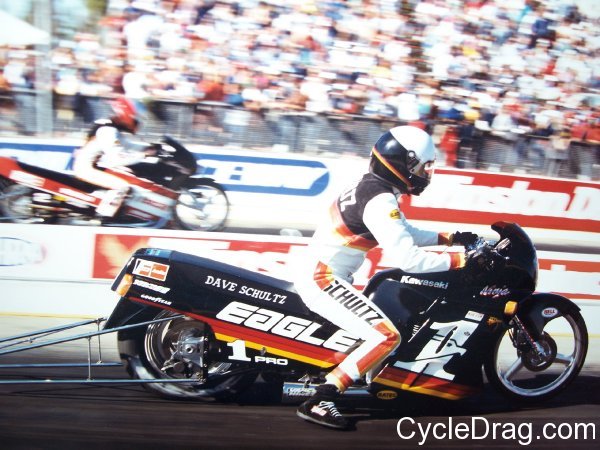 To this day no Pro Stock Motorcycle racer has won more NHRA championships than Schultz. Before his untimely death in 2001 Schultz amassed six NHRA titles and 45 national event wins. He set a record for most consecutive NHRA event wins in a row at eight in 1994.
Schultz was also an AMA/Prostar two-time champion and 21-time event winner. And that's not mentioning his numerous wins elsewhere that go as far back as racing a Kawasaki two-stroke triple with Paul Gast.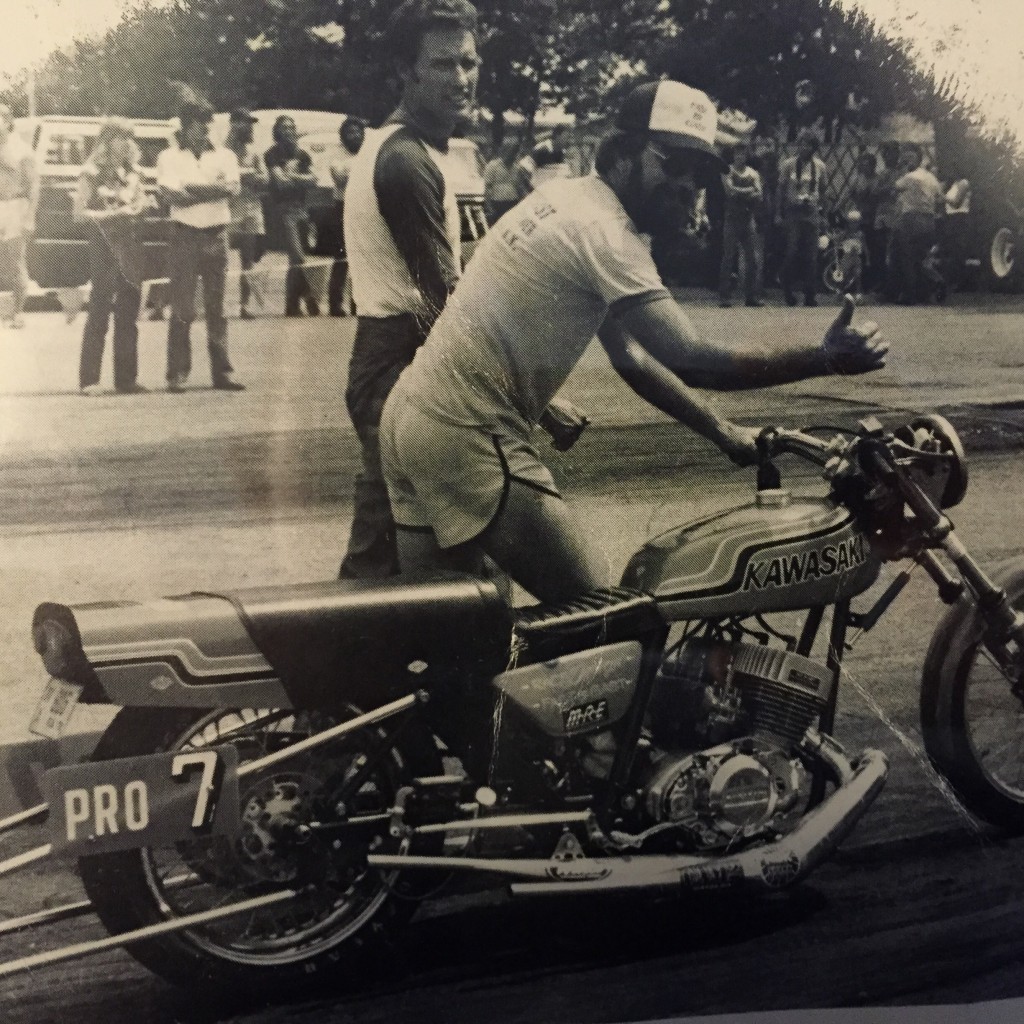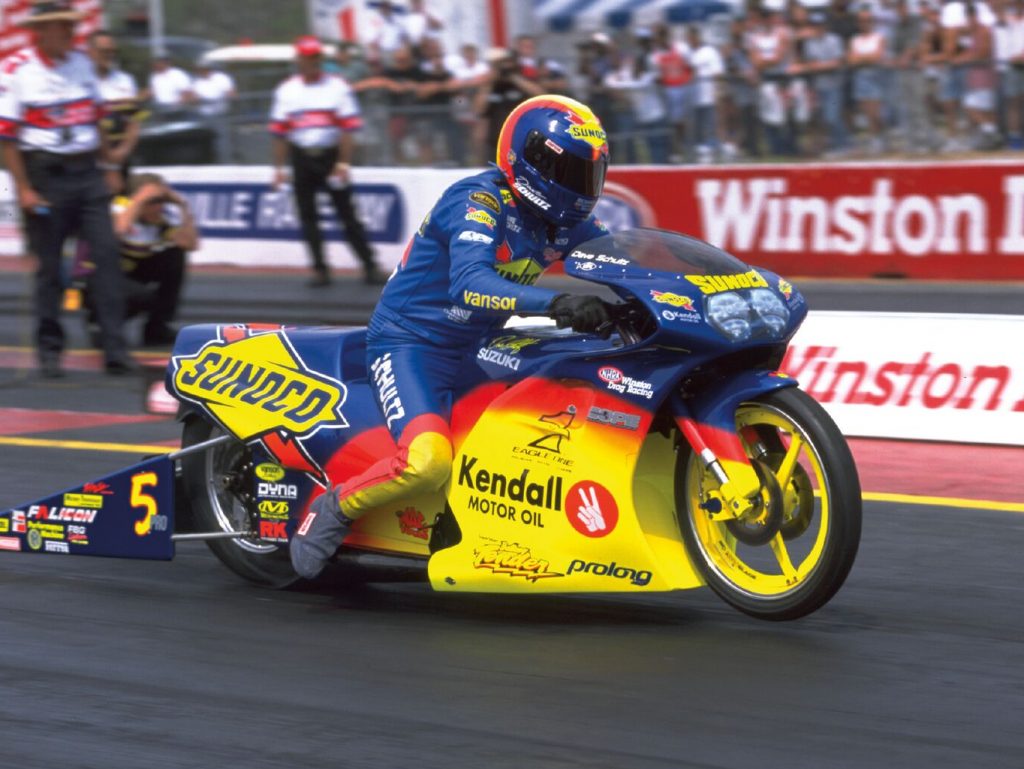 Schultz's success and innovation left an indelible mark on the sport.
Schultz was also ahead of his time as a marketer. Schultz was in constant contact with the major motorcycle manufacturers.
Schultz was the first to develop the Hayabusa body, wasting no time, getting right to work on the new look when the Hayabusa first came out in 1999.
The idea is to garner factory support by making the motorcycles look like what fans can buy off the showroom floor.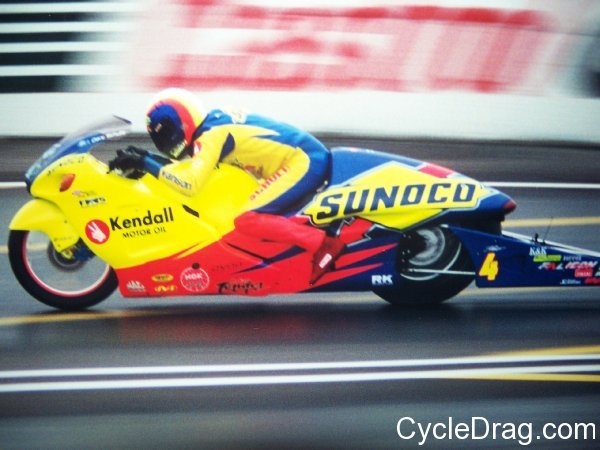 Vance & Hines just unveiled its Gen 3 Suzuki Hayabusa body.
The new Gen 3 Hayabusa body is just another example of Schultz's tremendous legacy.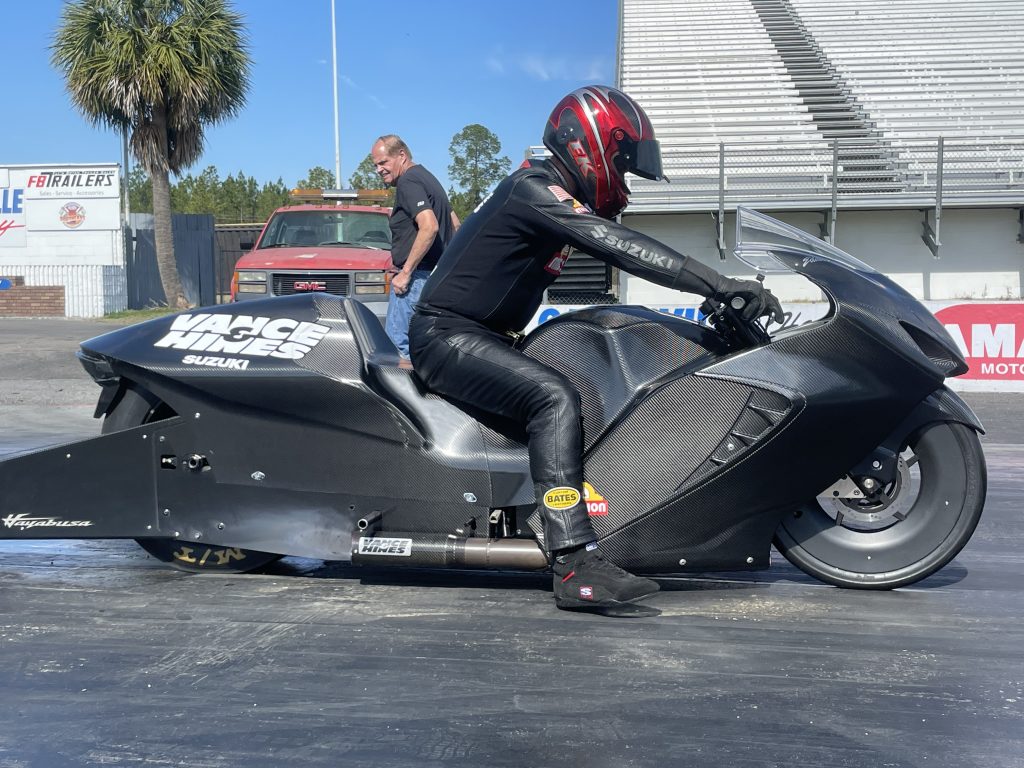 Brown said Schultz insisted that he learned how every component on a Pro Stock Motorcycle worked before he ever got to a race. Brown remembers taking the bike apart dozens of times to gain a better understanding of the machine.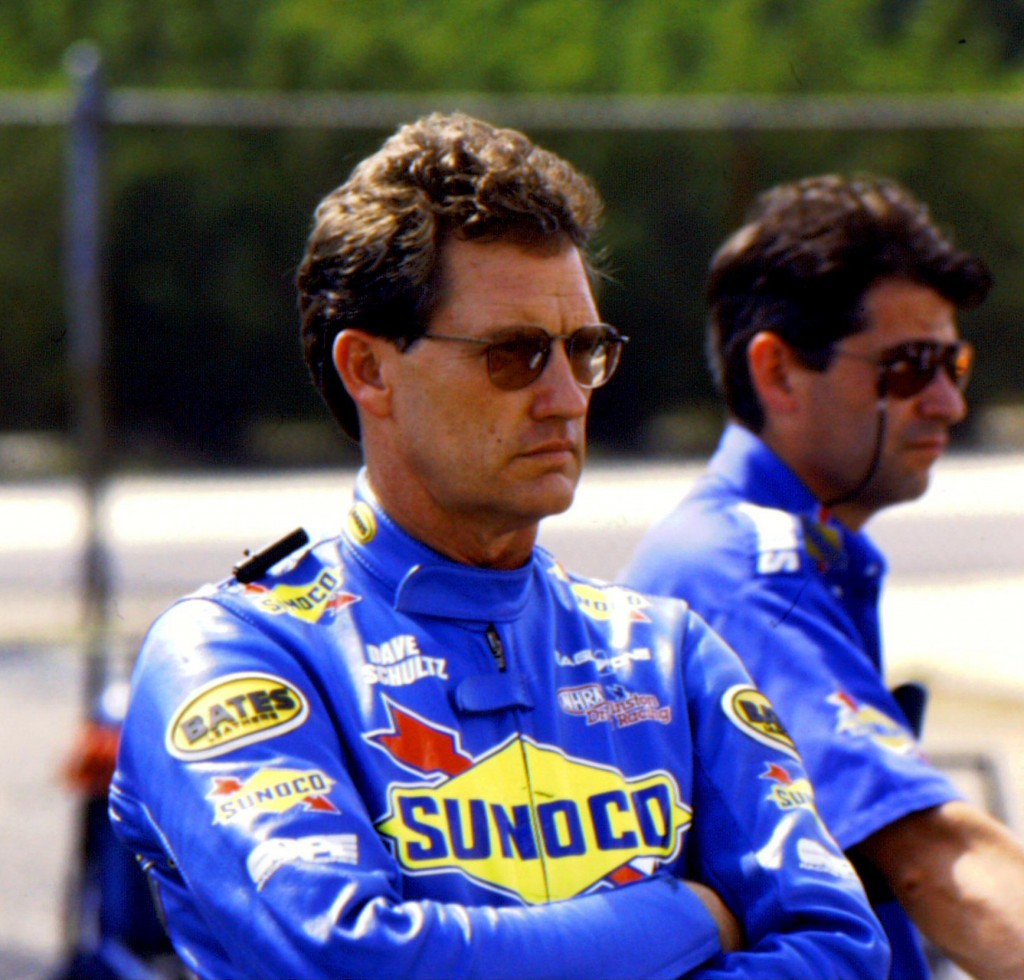 "It's all about the details" Schultz would say.
It's a lesson that also stuck with Brown's first teammate on Team 23, standout racer Tony Mullen, who would go on to become one of the greatest 4.60 racers ever.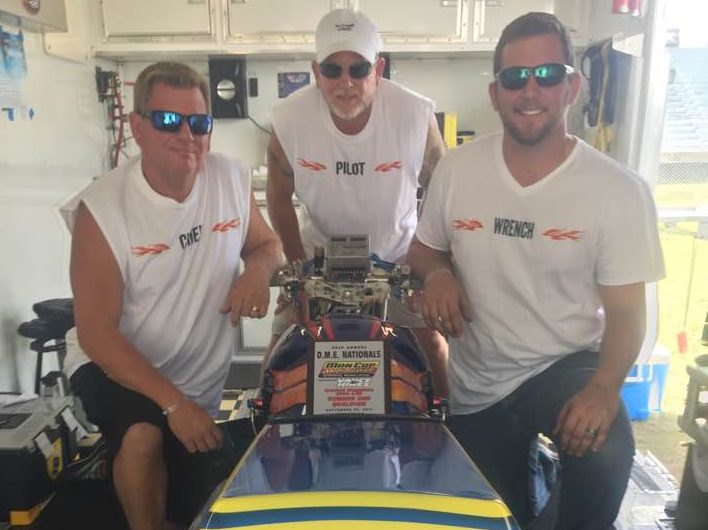 With the tremendous success of both men, it's clear Schultz was not only a great racer, but a magnificent teacher and mentor as well.
In fact as you will see in the picture below, Schultz had a tremendous impact on the author of this article. Here I am, Jack Korpela of Cycledrag, circa 1986 standing outside of Schultz's "Blue by You" Pro Stock Motorcycle operation. (I'm clearly upset I could not ride the mini Blue by You.)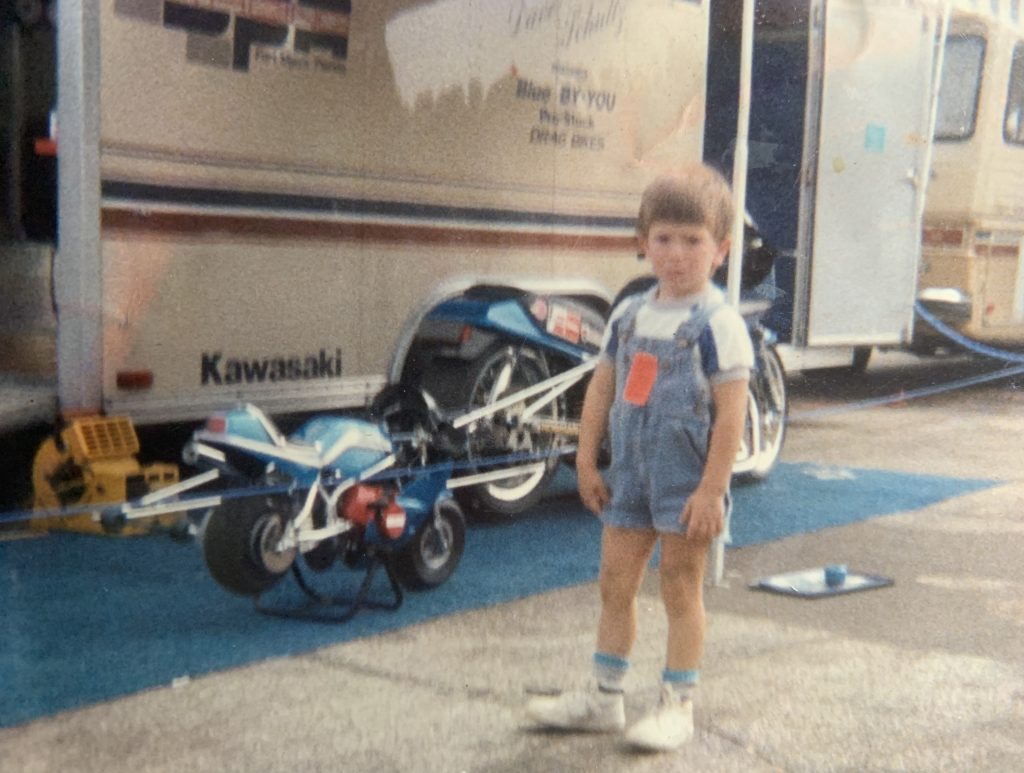 From this point on I was blessed to have had many years of watching Schultz carry himself as the ultimate professional and win many races and set numerous records on his always-immaculate motorcycles.
For Brown the sentiment for Schultz is the same. Schultz helped mold him into the racer he is today.
In this golden memory, Brown gets his very first event win at a AMA Prostar racer after defeating the legendary Gast in the final. Brown gets a big hug from his mentor Schultz as Schultz says, "that was the first one, but it won't be the last."
Schultz sure was right about that.
By the end of the 2022 season Brown's NHRA win total stands at a staggering 71.
Brown sure has come a long way since that fateful first win at Atlanta Dragway in the 90s.
He hasn't forgotten the folks that got him there.
Another mentor and gigantic success story who has helped mold Brown is NFL executive Troy Vincent, who is married to Brown's cousin. Brown's "Team 23" Pro Stock Motorcycle was inspired by the No. 23 Vincent wore for the Philadelphia Eagles.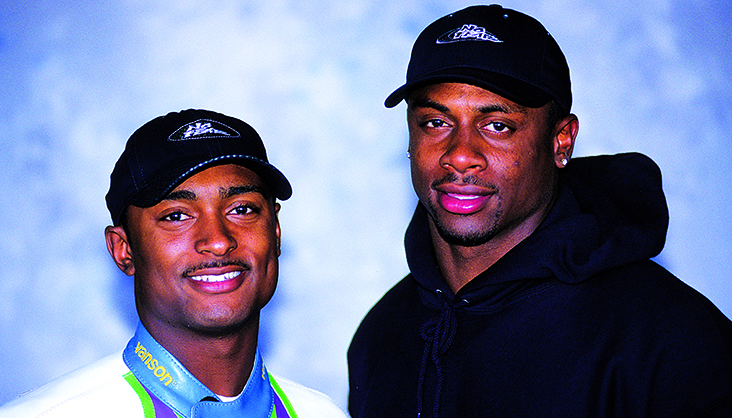 The two still talk often and Brown says we may just be able to get Vincent back to a race when his busy schedule permits.
Based on his bond with the former Eagle great, it may not come as any surprise as to who Brown is pulling for in the Super Bowl.
In this interview Brown talks about the progress his team his making, the tremendous impact Schultz had on him and for his cousin Vincent, he serves up a Super Bowl prediction.
There are more videos on the Cycledrag Youtube channel (please subscribe here) and the Cycledrag Facebook page (Please like here) and more will be coming soon. Check back daily.