Angie Smith closed out the day at Virginia Motorsports Park, racing to the provisional No. 1 qualifier on Friday at the Virginia NHRA Nationals with a pair of track records in Pro Stock Motorcycle, making her own bit of history with a standout pass of 6.788 at 200.38 on her Denso Auto Parts Buell. It is the first 200-mph motorcycle run in track history and also gave Smith the quickest run at VMP. If it holds, it would be Smith's second career No. 1 qualifier as she looks to pick up her first victory of the 2022 season.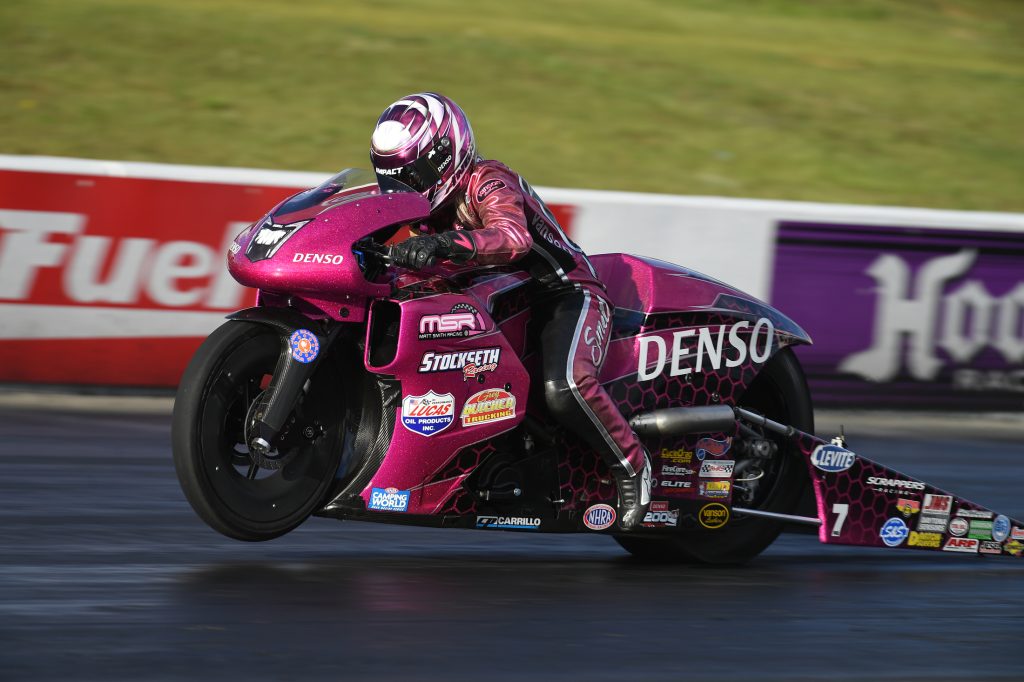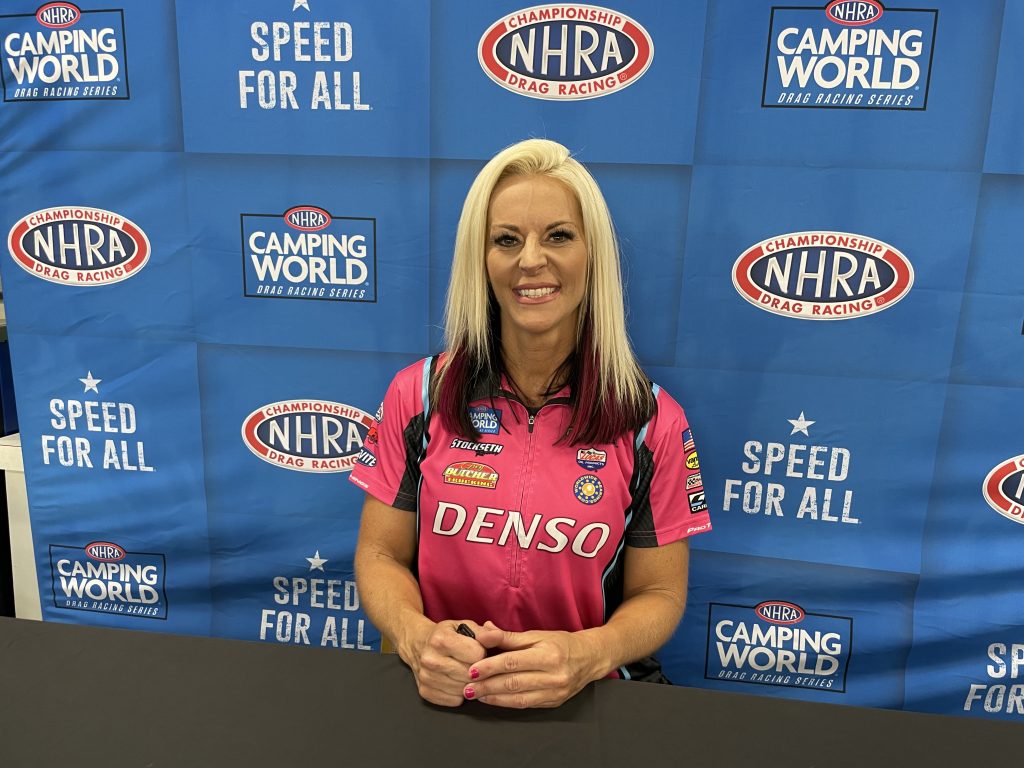 "It was very exciting to go 200 mph," Smith said. "I love this facility and we come test out here a lot, and it's just a great track. I would say it's my second home and that was a good run. Hopefully we can keep this momentum going. We got off the starting line well and that's the key with these bikes. It's a very consistent track for us and to see that 200 pop up on the scoreboard is exciting. You want to put on a good show for the fans."
Points leader Steve Johnson, who has won back-to-back races, went 6.826 at 198.12 to give him the second spot, while Angie's husband and defending world champ, Matt, is third after going 6.827 at 199.32.
Qualifying continues at 1 p.m. ET on Saturday at the Virginia NHRA Nationals at Virginia Motorsports Park.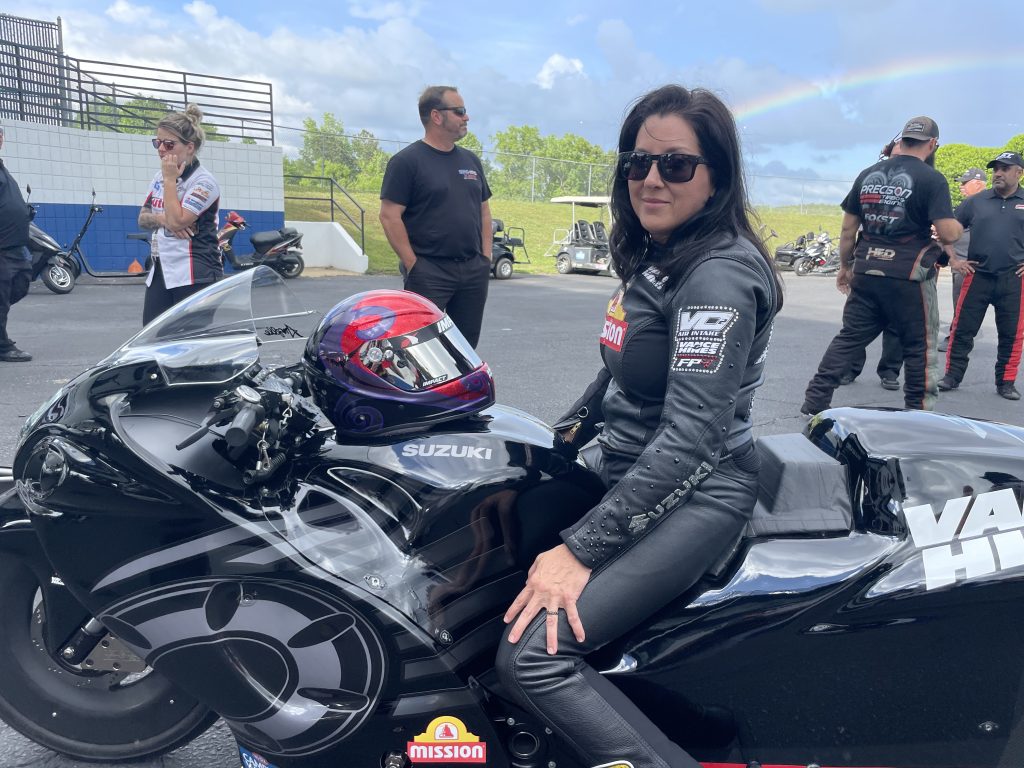 Pro Stock Motorcycle — 1. Angie Smith, EBR, 6.788, 200.38; 2. Steve Johnson, Suzuki, 6.826, 198.12; 3. Matt Smith, Suzuki, 6.827, 199.32; 4. Jim Underdahl, Suzuki, 6.828, 197.28; 5. Angelle Sampey, Suzuki, 6.854, 197.36; 6. Eddie Krawiec, Suzuki, 6.868, 196.79; 7. Karen Stoffer, Suzuki, 6.871, 196.13; 8. Joey Gladstone, Suzuki, 6.875, 195.25; 9. Marc Ingwersen, EBR, 6.897, 197.05; 10. Ryan Oehler, EBR, 6.932, 198.15; 11. Ron Tornow, Victory, 6.938, 191.57; 12. Kelly Clontz, Suzuki, 7.069, 189.58; 13. Lance Bonham, Buell, 7.147, 187.44; 14. Jianna Evaristo, Suzuki, 7.408, 153.65.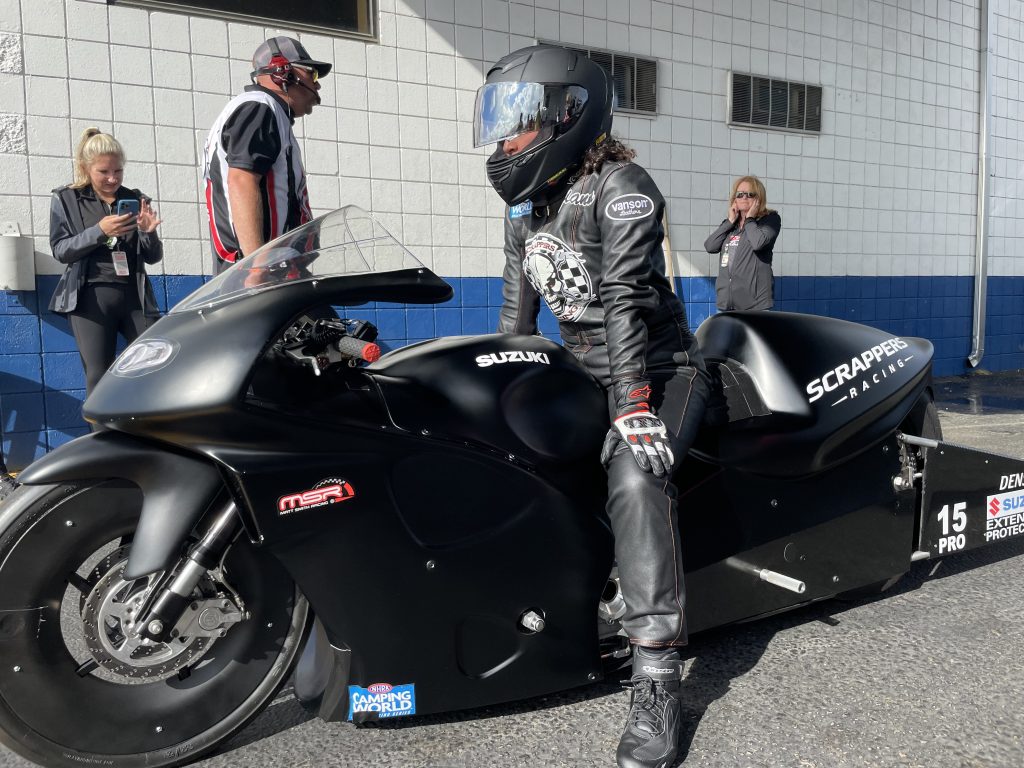 There are more videos on the Cycledrag Youtube channel (please subscribe here) and the Cycledrag.com Facebook page (Please like here) and more will be coming soon. Check back daily.
To take advantage of some amazing discounts at Brock's Performance, click – http://brocksperformance.com?aff=12
USE cycledrag5 coupon code.