Her goal is always simple – finish better than she did last season. The trouble is she keeps making that goal more difficult to accomplish with her past success.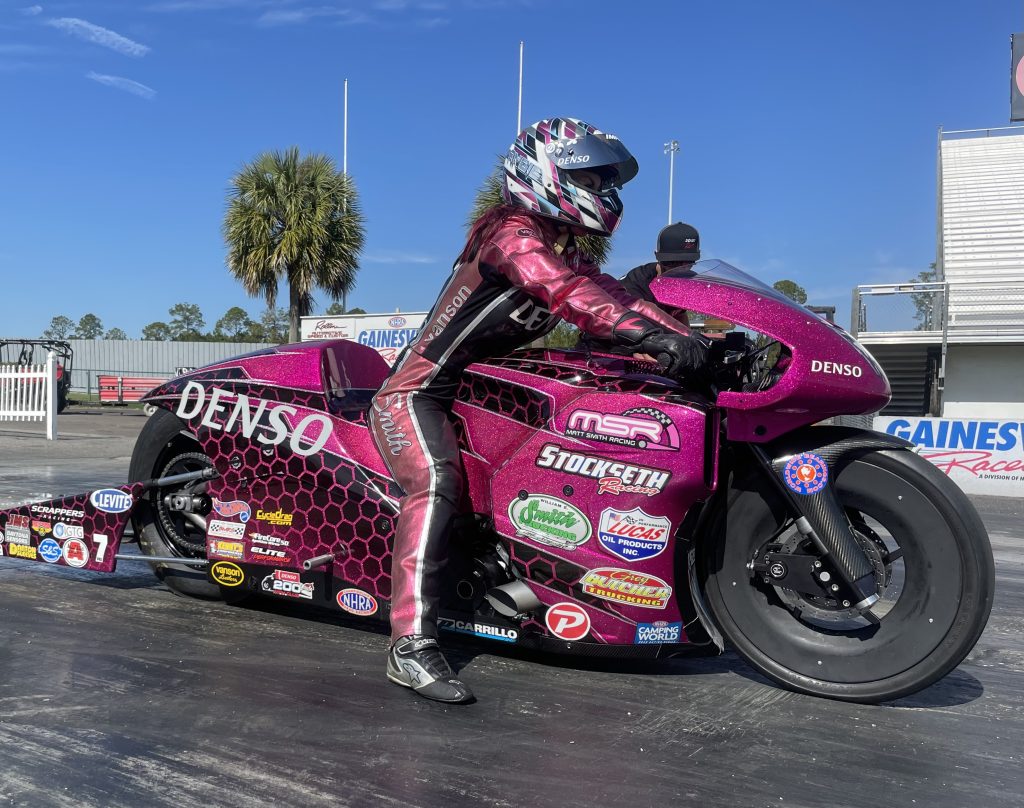 NHRA Pro Stock Motorcycle racer Angie Smith enjoyed the best season of her NHRA career, riding her Denso Buell to a No. 3 finish in the 2022 championship chase standings.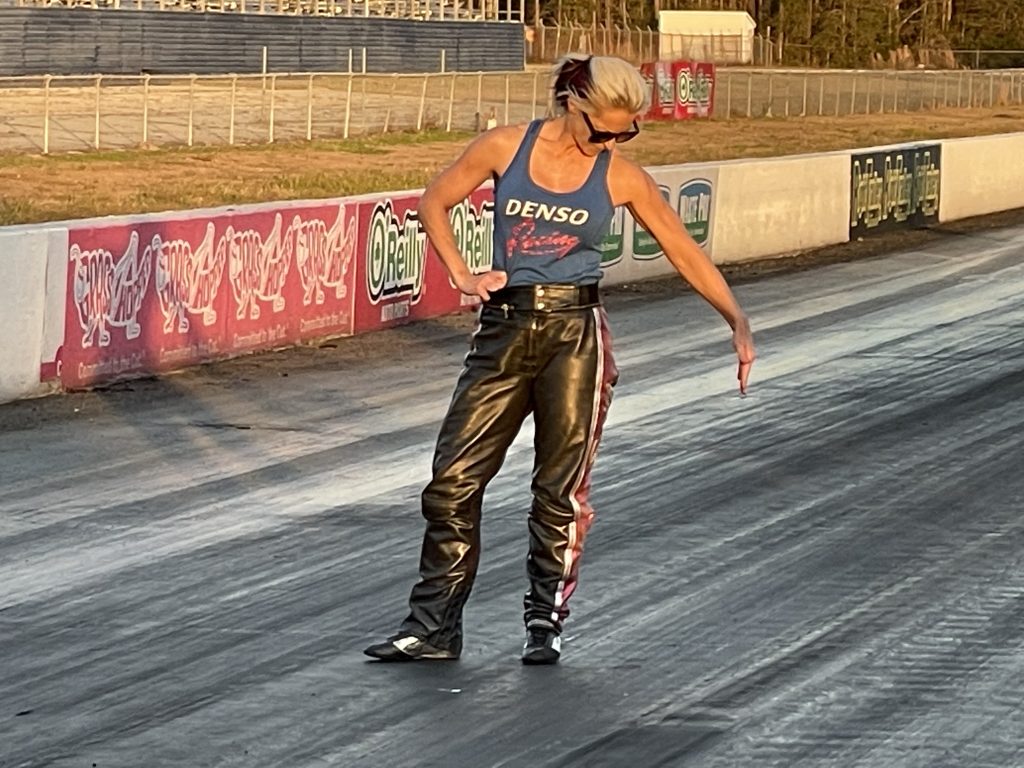 This talented female now has a top-two in her sights, with the ultimate prize being something her husband Matt has won six-times, a NHRA season title.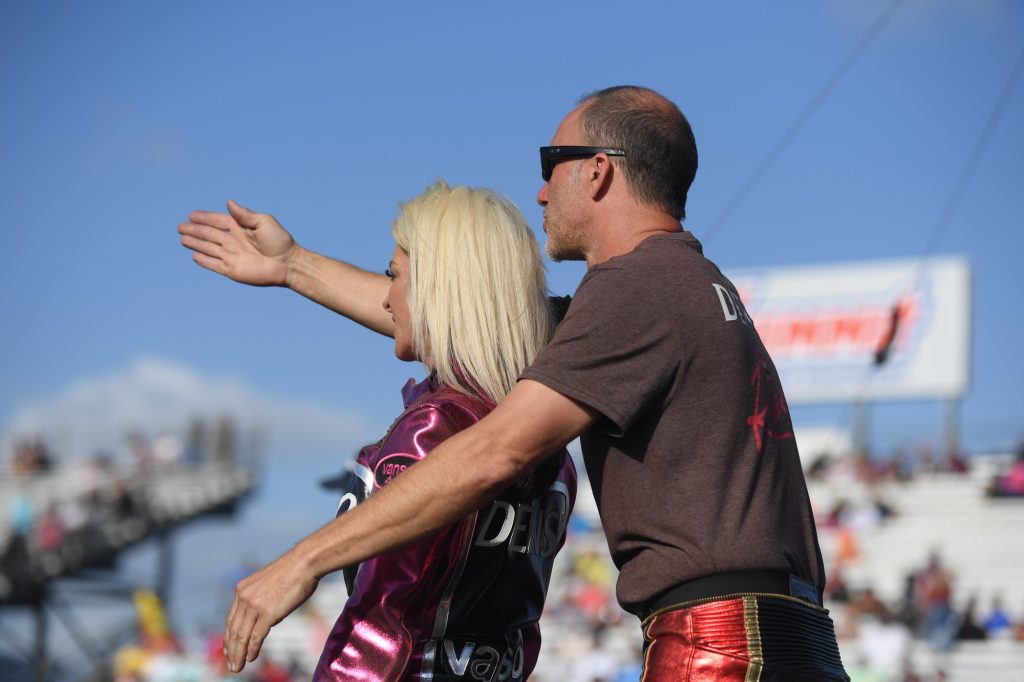 Smith says she will do whatever it takes, even if that means beating her own husband.
"That's why we race," Smith said. "We race to win."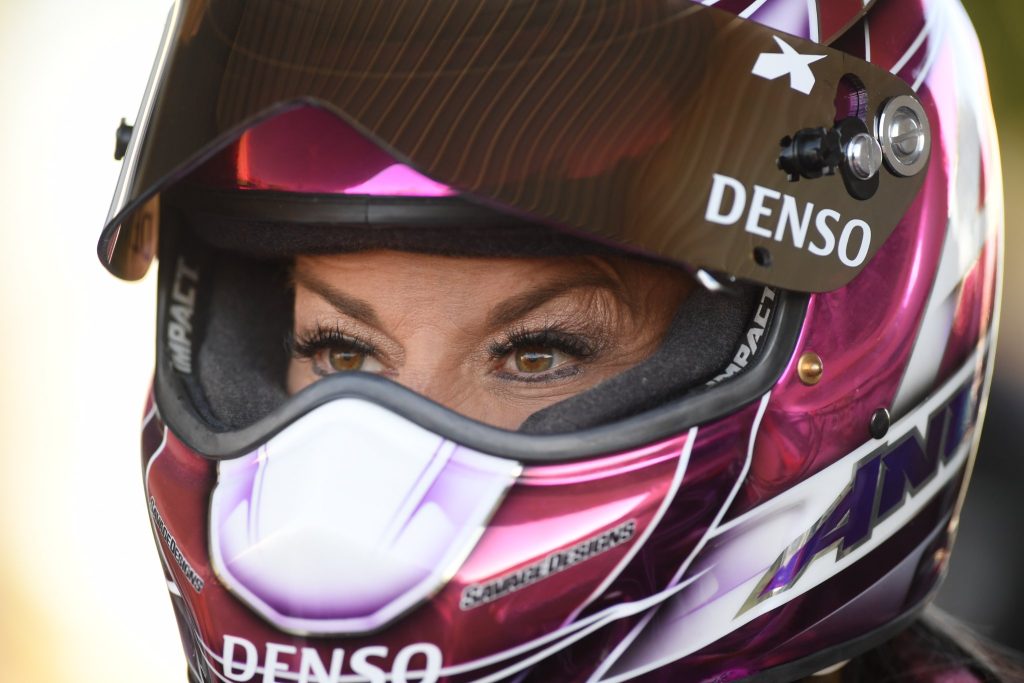 Smith is also focused on winning more than one race this season.
Testing showed that's a very real possibility.
She showed big power and big speed with several 200 mph runs right off the trailer at the pre-season test at Gainesville Raceway.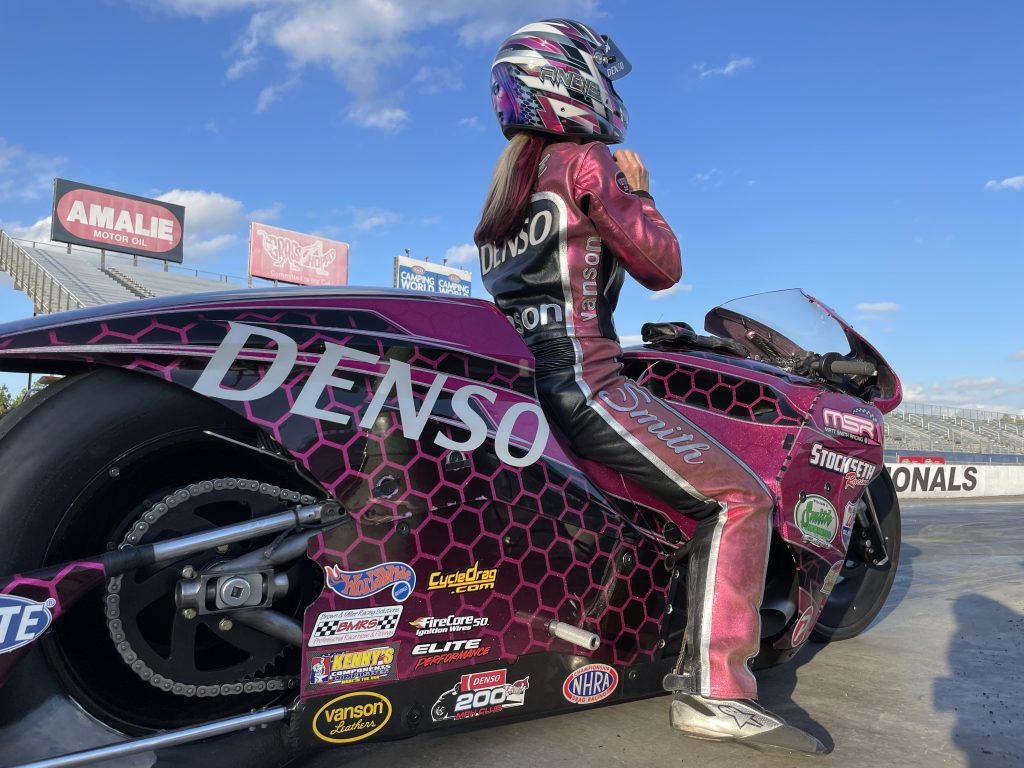 Smith's husband says he is putting his primary focus on his Suzuki program this year with the goal of winning an unprecedented seventh NHRA PSM title with four cylinders. He will also be tuning the Suzuki of Jianna Salinas.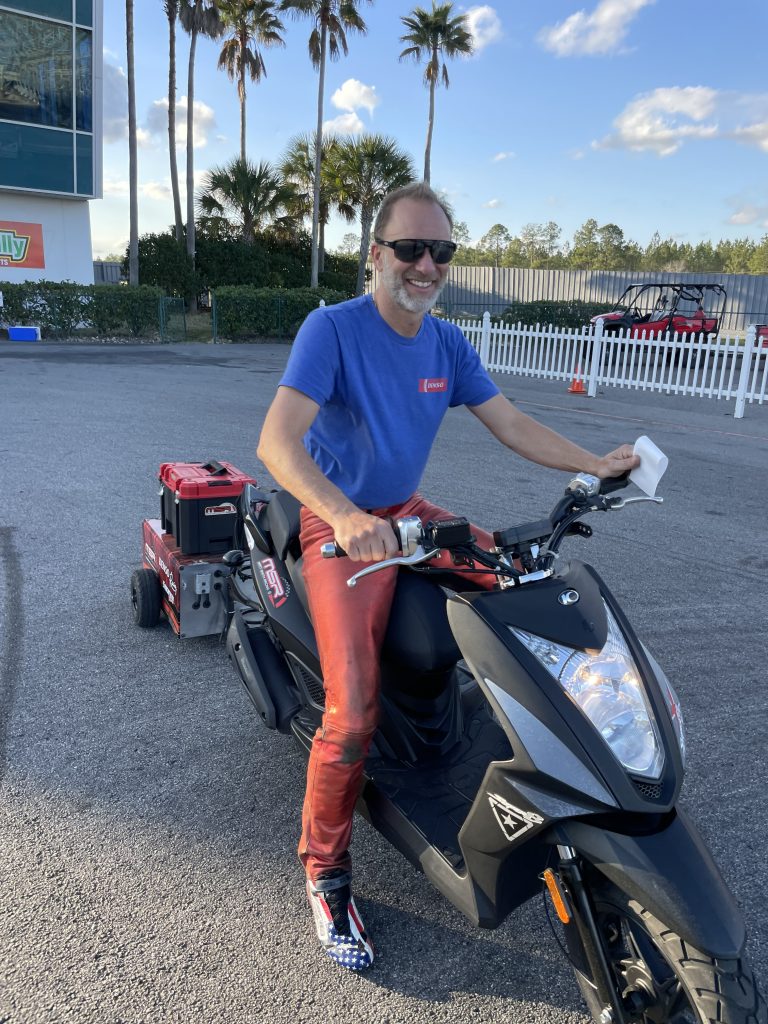 Despite starting her drag racing career on a metric bike and finding much success on her Outlaw Pro Street Suzuki GS many years ago, Angie says she's content to stick with her v-twin.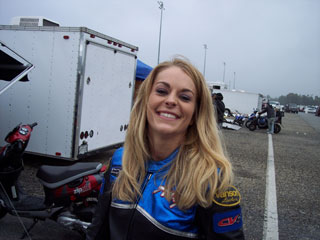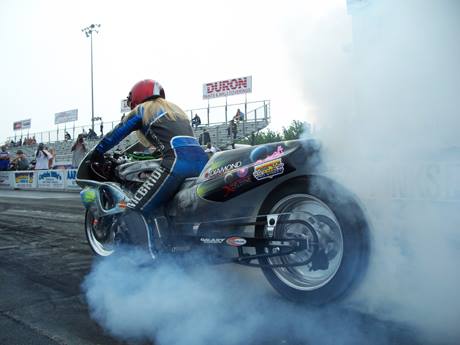 Find out what else Angie had to say in this interview below, including her Super Bowl prediction.
There are more videos on the Cycledrag Youtube channel (please subscribe here) and the Cycledrag Facebook page (Please like here) and more will be coming soon. Check back daily.