It was 12 months ago Adam Layton attended his first Winternationals. It was his first interstate trip and the sheer size of the event left a huge impression on the Sydney-based rider.
"In my rookie Top Bike season I wanted to get my feet wet on my home track at Sydney Dragway. This nitro bike had a steep learning curve especially since I'd only ridden a street Harley at local Bike Nights. It was good to get out on the track at some low key events and get familiar with the bike," said Layton.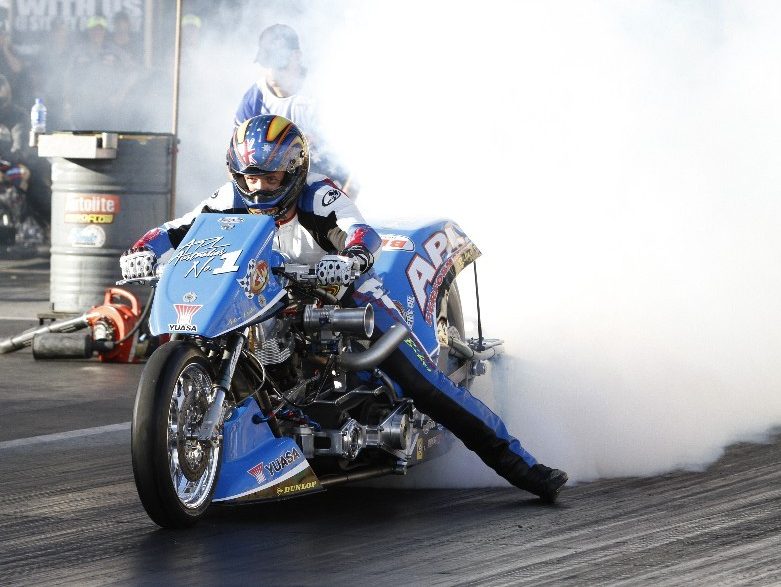 "But I'd heard lots of good things about the Winternationals. Everyone said it was the biggest and the best event of the year. A lot of people had said good things about the event, so the attraction of the Winternationals was definitely on my bucket list."
Over the past few weeks, Layton has been working late nights rebuilding his APL Performance Top Fuel Harley, getting ready for the final 400 Thunder Championship round of the season.
Layton currently sits fourth in the 2017/18 Top Bike Championship with 169 points.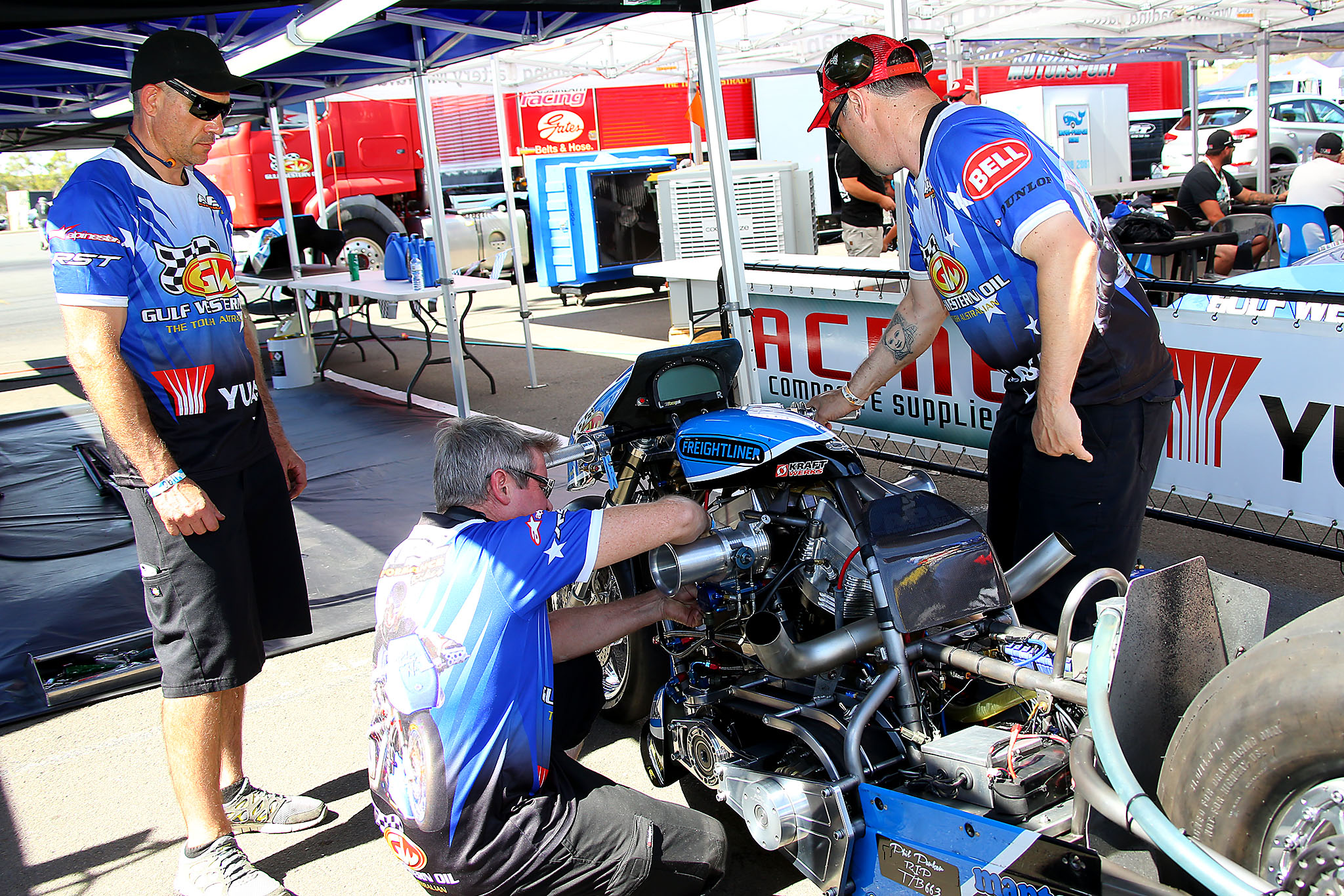 It was back in January that the APL Performance Harley showed its potential with a personal best elapsed time of 6.49 seconds. Layton also finished runner up at the Santo's Summer Thunder event.
"If all goes to plan this weekend I could pick up enough points and finish the Top Bike Championship in second place," said Layton. I've got some work to do, but I'm feeling confident that my team crew can make it happen.
"Right now I'm focused on Willowbank and can't wait to get on the track and put down fast runs. I know the track will be tight to run quick numbers so I just need to be on my game. It's all up to me.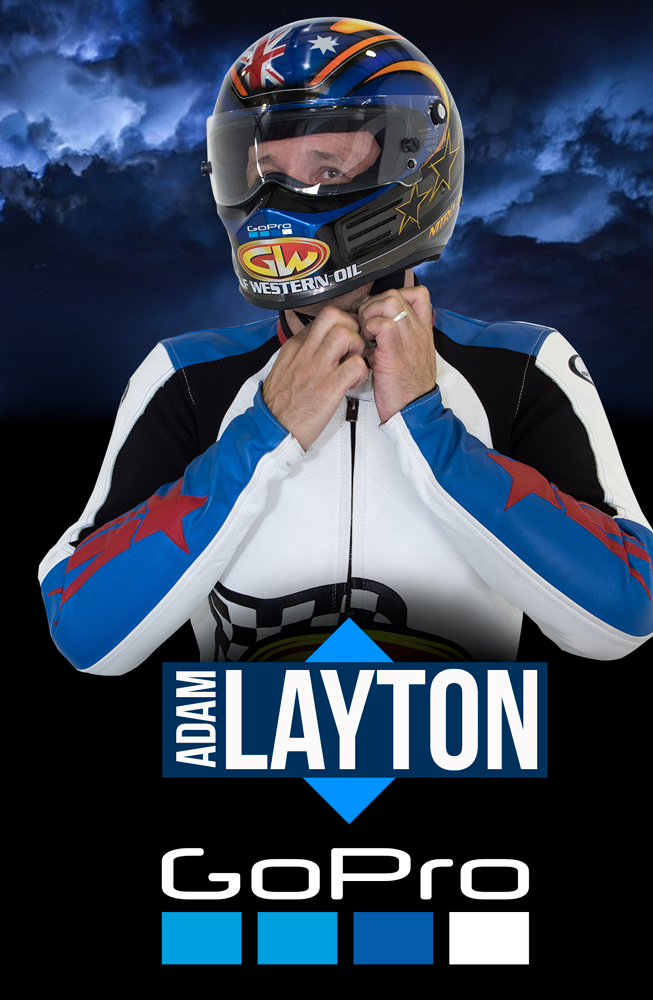 "The bike is ready to go and the crew is pumped. My crew chief Les Holden is flying over from Perth and he's great to have by my side. His knowledge of these nitro bikes is awesome. As a rider himself, we speak the same language. Les can see what happens on the track, understands the bike, and provides answers.
"We made a few changes to the motor and fired it up at the APL Performance shop, and it sounded good," grinned Layton. The first run on Friday will be a test to make sure everything is working like it should, but we are confident that it will run fast."
"This is a huge event and it's easy to get overwhelmed by it. The crowds are massive and they sure love their drag racing, especially nitro. I can remember my first run at Willowbank when I couldn't see the finish line from the start. But after a few runs, you get used to it," finished Layton.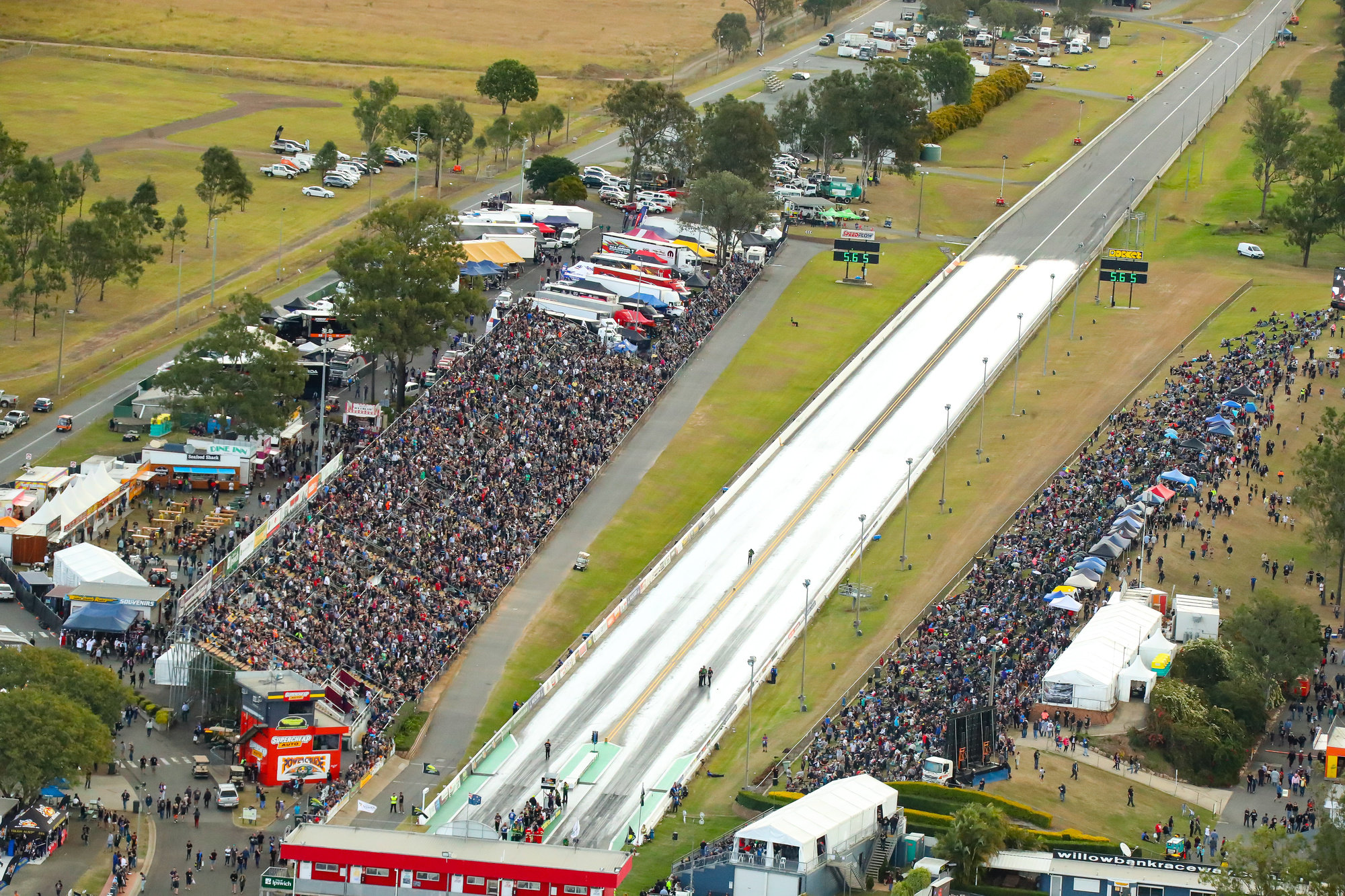 Adam Layton Motorsport will be located under the Gulf Western Oil pit area alongside Team Bray Racing located near the start line.
Top Bike will be on track Friday (June 8) with one qualifying session at 2:46 pm. On Saturday there will be two more – 1:16pm and 3:29 pm. Sunday is race day with Rd 1 kicking off at 11:33 am, and followed with Rd 2 at 2:10 pm and the finals at 4:37 pm.
For more info go to http://www.willowbankraceway.com.au/events/detail.aspx?EventGroupID=110
If you can't make it out to the event you will be able to watch Adam compete in the Top Bike category via the OVO Play Livestream – https://play.ovo.com.au/thunder/live-stream.
Photos by Dave Reid – dragphotos.com.au
Follow Adam Layton Motorsport
Facebook – www.facebook.com/AdamLaytonMotorsport/
Instagram – www.instagram.com/adamlaytonmotorsport/
Twitter – www.twitter.com/LAYTONRACING1
For more information on GoPro
http://www.gopro.com
________________________________________
Adam Layton Motorsport Sponsors
APL Performance Bikes, Gulf Western Oils, Yuasa Century Batteries, Dunlop, Actron Air, Costi Farms, Jims, S&S Performance, Forkbiz, Autolite Spark Plugs, Bell Helmets, Freightliner, Kraft Werks, TPP Clutches, Powerflow Heads, Burleigh Bars, Polaris, Sydney Custom Spraypainting, Alpinestar Boots and Bob Molloy USA.
________________________________________