We take you to one of the most special motorcycle drag races and in existence, the 50th running of the Truett and Osborn Bike Drags from Kansas International Dragway, to see the amazing Top Fuel Harleys, Turbo Hayabusa and ZX14r drag bikes, and even these very special and rare double engine motorcycles and drag bikes.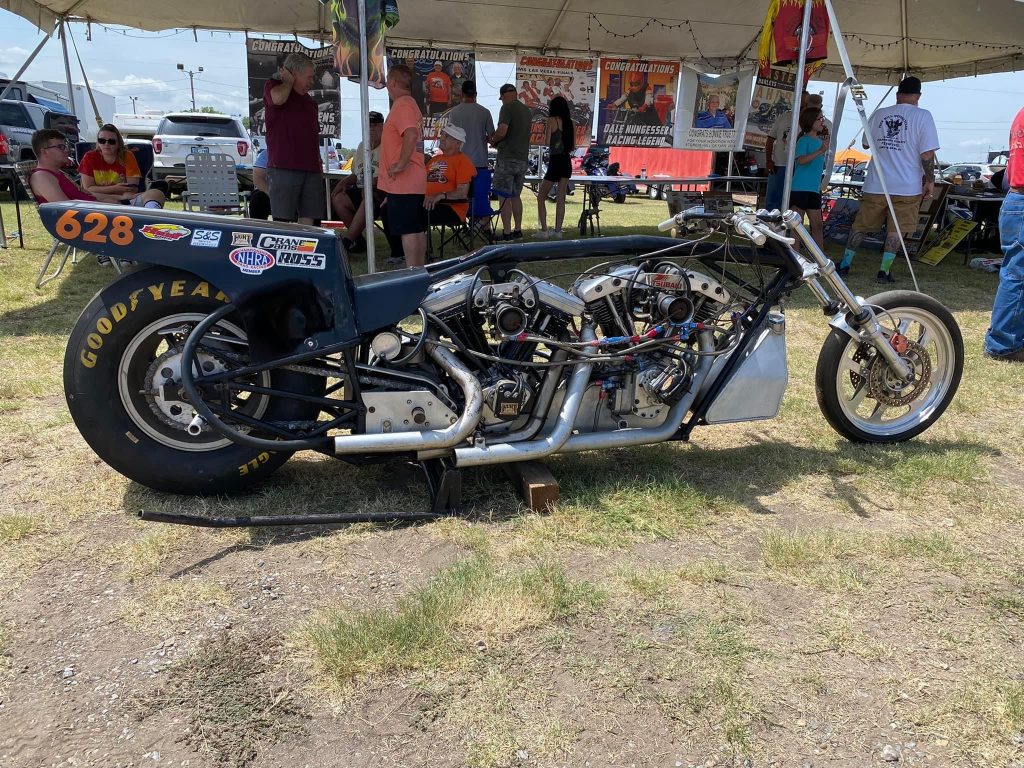 It's a motorcycle drag racing fail as one of the double engine bikes blows up! We also catch up with event promoter Scott Truett and legendary drag racer Marion Owens to find out why legends like Elmer Trett once built double engine Harleys and why they are no longer produced.
There are more videos on the Cycledrag Youtube channel (please subscribe here) and the Cycledrag.com Facebook page (Please like here) and more will be coming soon. Check back daily.