The awe-inspiring Fuel twins need some cubic dollars.
There is no denying Top Fuel Harley is one of the most thrilling and popular categories in all of motorcycle drag racing.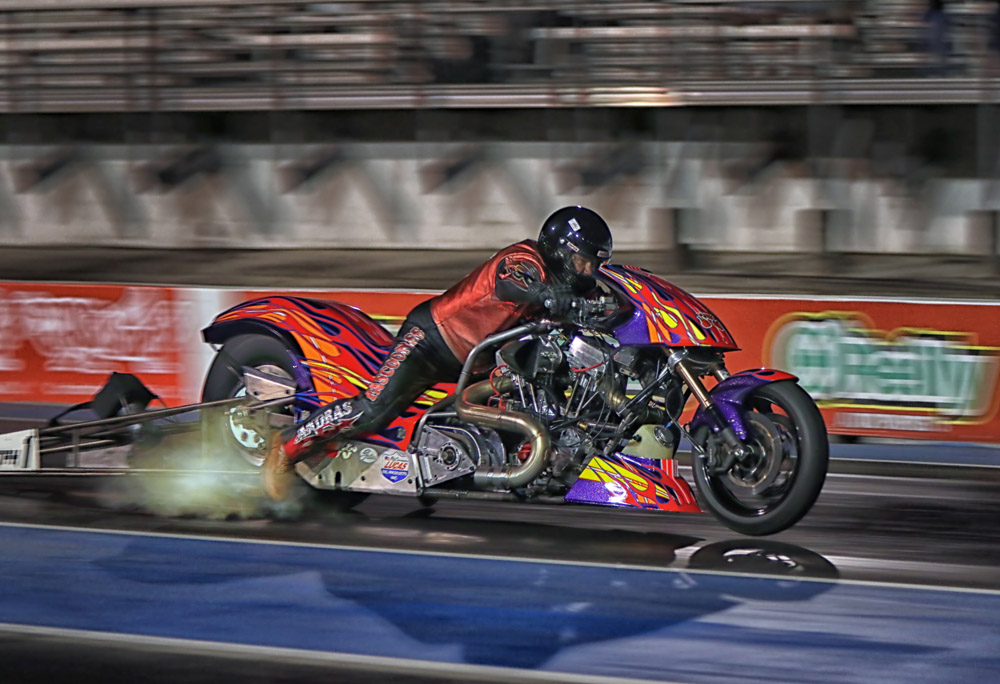 Just about anything that runs on a nitro is a showstopper.
When nitro is used on a two-wheeler, sans the luxury of a roll cage and seat belt, the spectacle and courage of the rider is something to behold.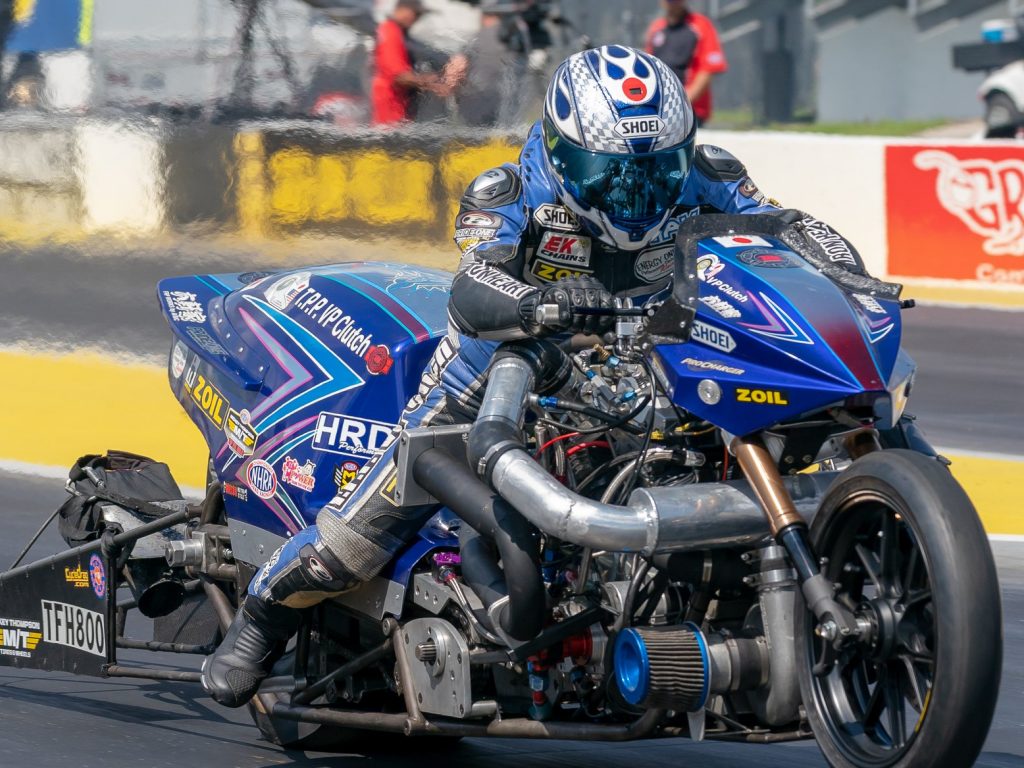 It's unfortunate, heading into the 2023 campaign the Top Fuel Harley class is in jeopardy of not participating in any NHRA National Events for the first time in more than five years.
It seemed the electrifying category found an appropriate home in 2018, at the pinnacle of the sport, running at select NHRA Nationals, with a full points series.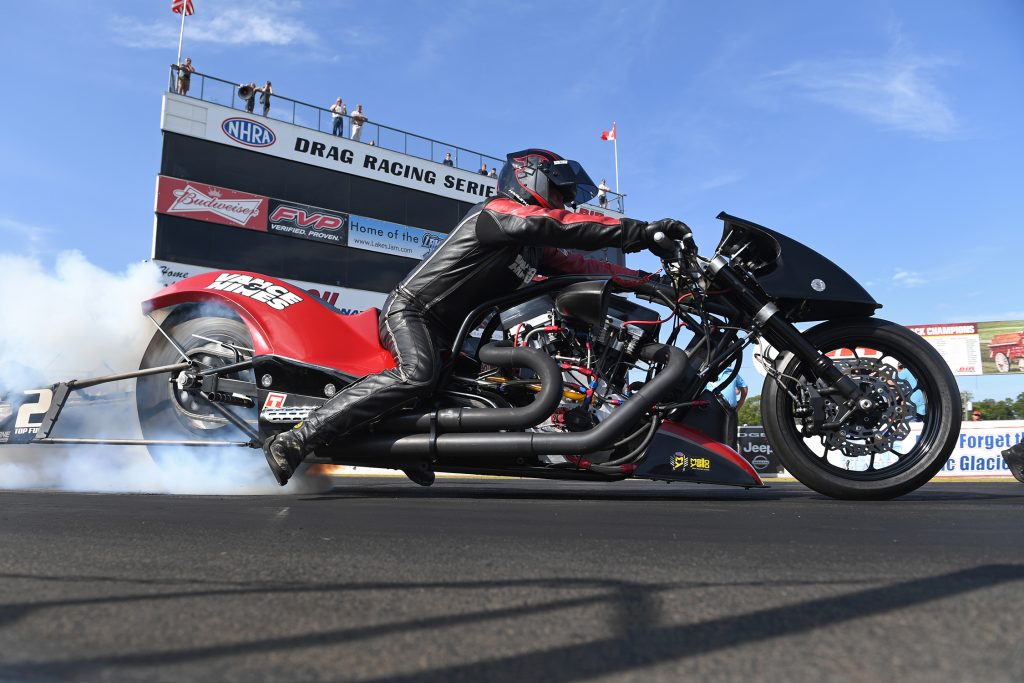 The debut season saw a gripping revitalization of the class with several new teams and sponsors emerging to race on the big NHRA stage. Packed grandstands and major media, TV and streaming coverage were very attractive to a multitude of competitors and sponsors.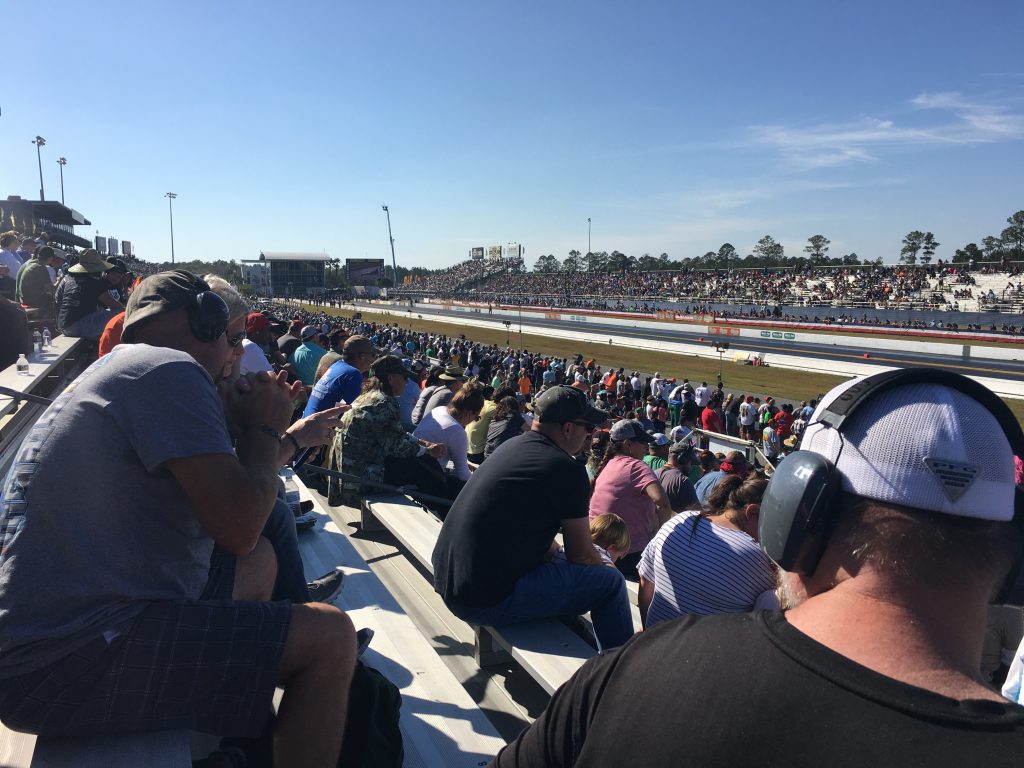 The show didn't disappoint as top-notch racers Doug Vancil of team Vance & Hines and Tii Tharpe of Spevco, Samson, and Jay Turner Racing provided thrilling championship battles all the way to the season culmination in Indy each of the first two seasons.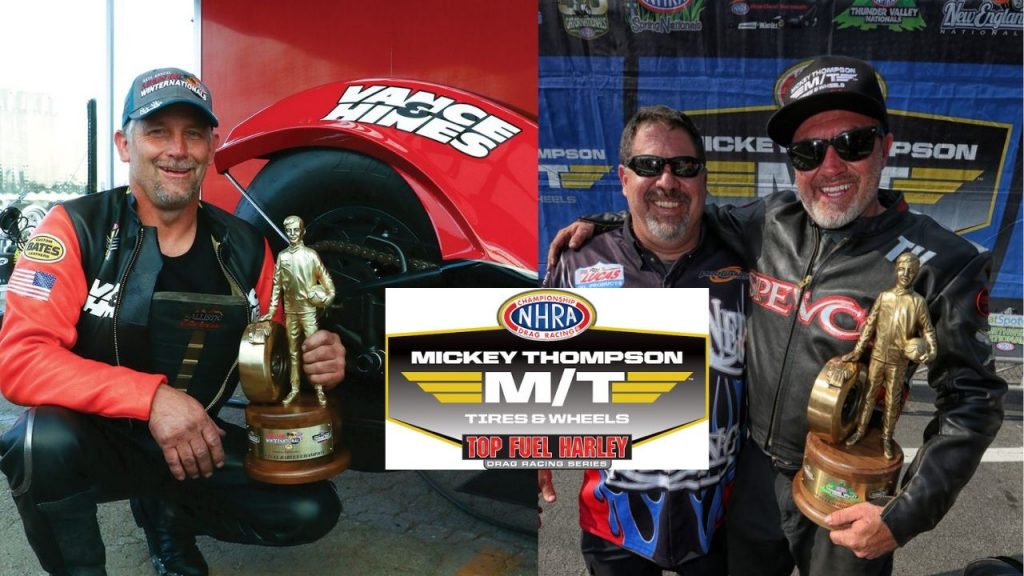 However this partnership was dealt a crushing blow when the class lost its primary sponsor, Mickey Thompson Tires in 2020. It was yet another Covid-era corporate causality that changed the landscape of motorsports. There was no longer prize money available for the class.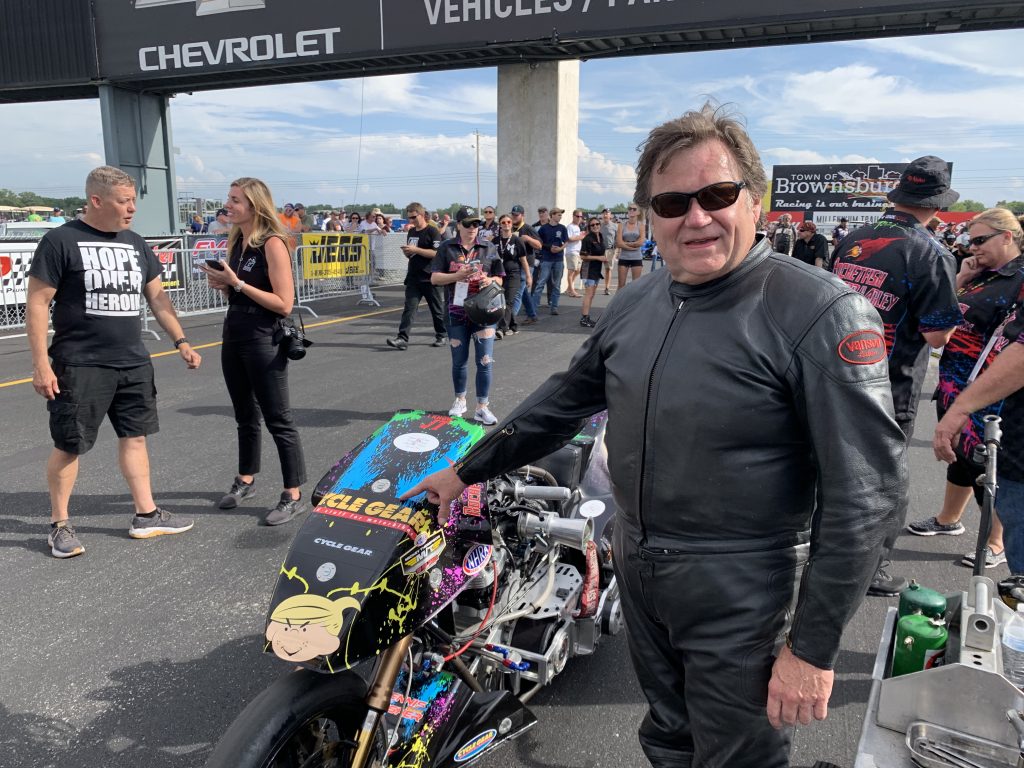 Despite some disagreement over entry fees, the Fuel Harleys and NHRA forged on. Randal Andras and several others put on strong performances, but participation and the number of races scheduled began to wane as both sides searched for a new class sponsor to bring back the all-important racer purse.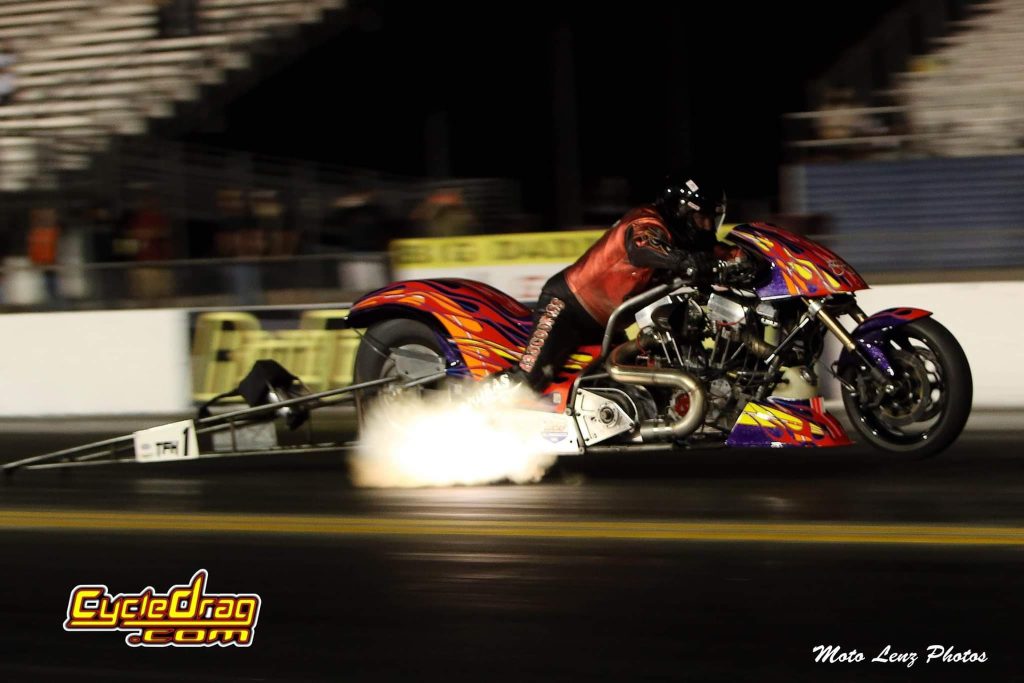 In 2022 NHRA waived the $210 entry fee, with racers only needing to pay the $110 insurance fee.
Still the relationship has seemed to have hit a standstill.
There is a yearning on both sides to continue. It's the lack of funding that is creating the problem.
"We don't have anything on the schedule yet," NHRA vice president of competition Ned Walliser said. "It's our desire to host races and a full series for the Top Fuel Harley class. We just need a sponsor."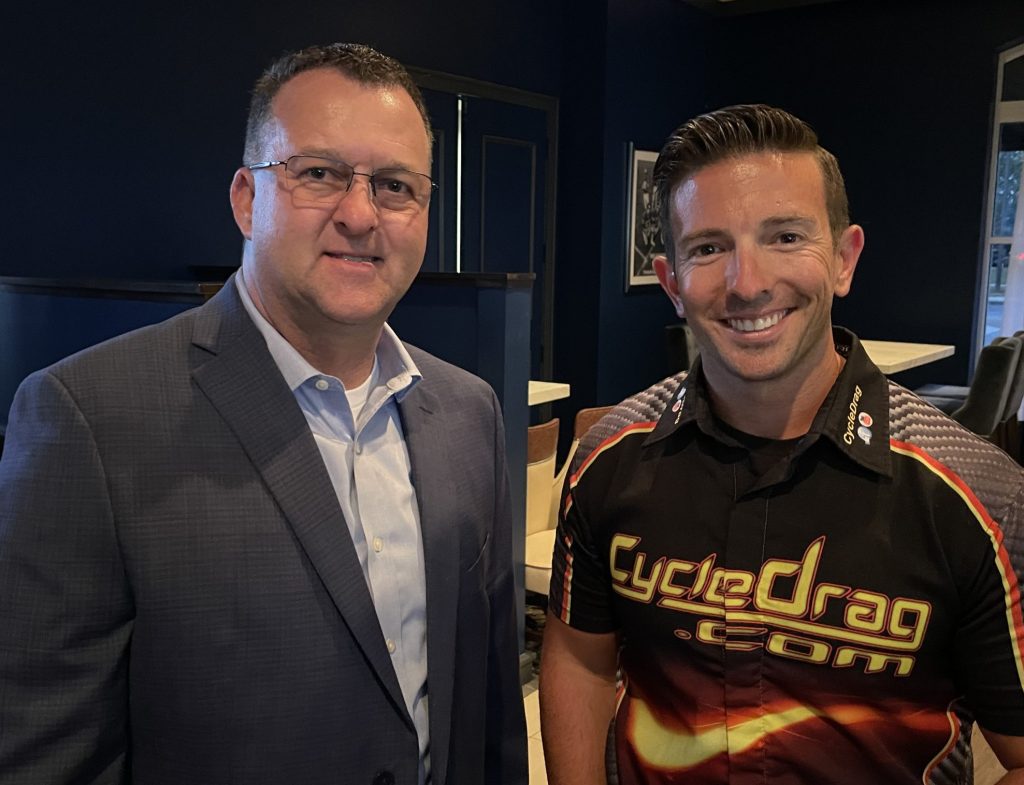 Perhaps it's rough economic conditions that are to blame. Perhaps it's a rash of retirements and waning participation that has hurt the category, which has seen the once mighty Vance & Hines backed-squad of legendary racers Vancil and Mike Romine dissolve, and a host of racers take a step back.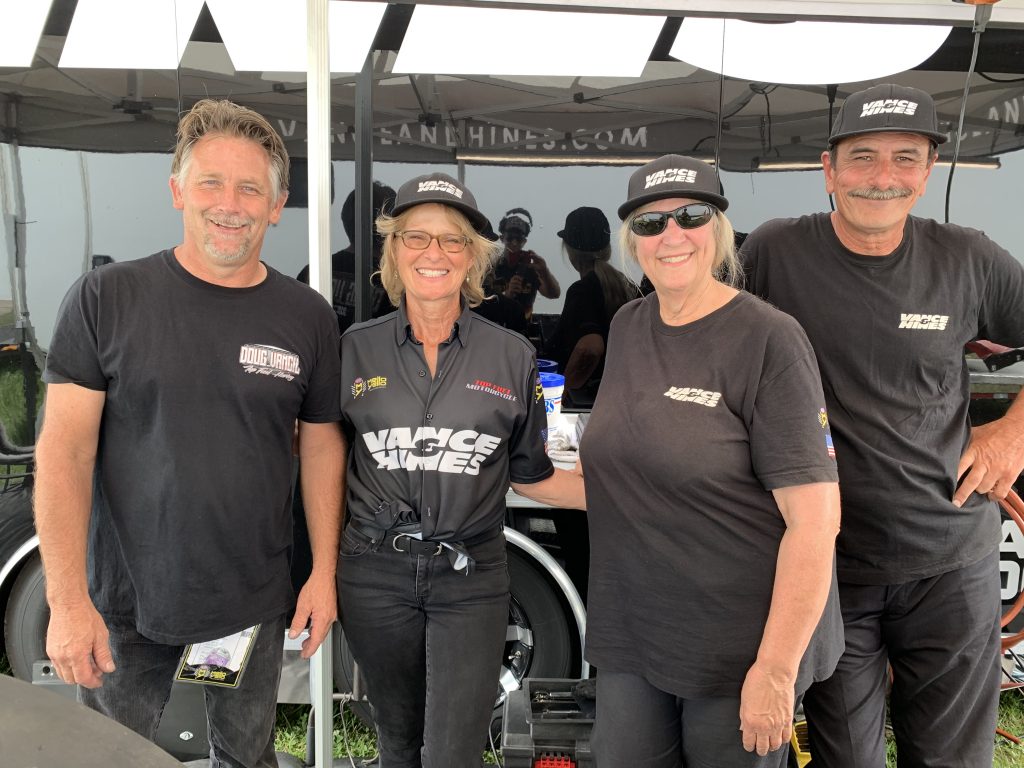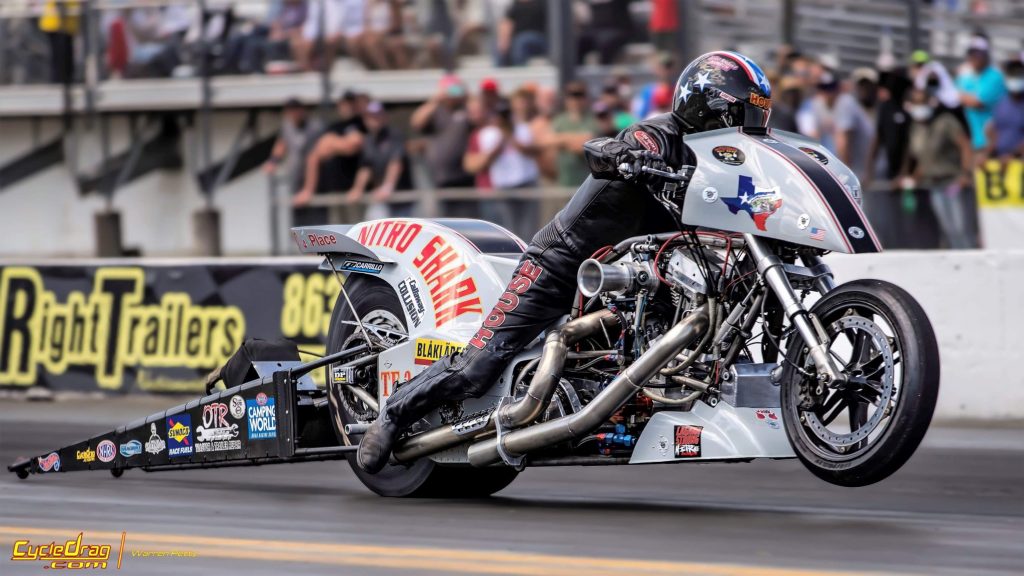 Rickey "Sharky" House, hasn't said he's hanging it up for good, but the standout competitor has switched to boat racing.
Once up-and-coming competitor Beau Layne suffered what is likely to be a career-ending crash when he hit the wall at the top end and injured his right arm.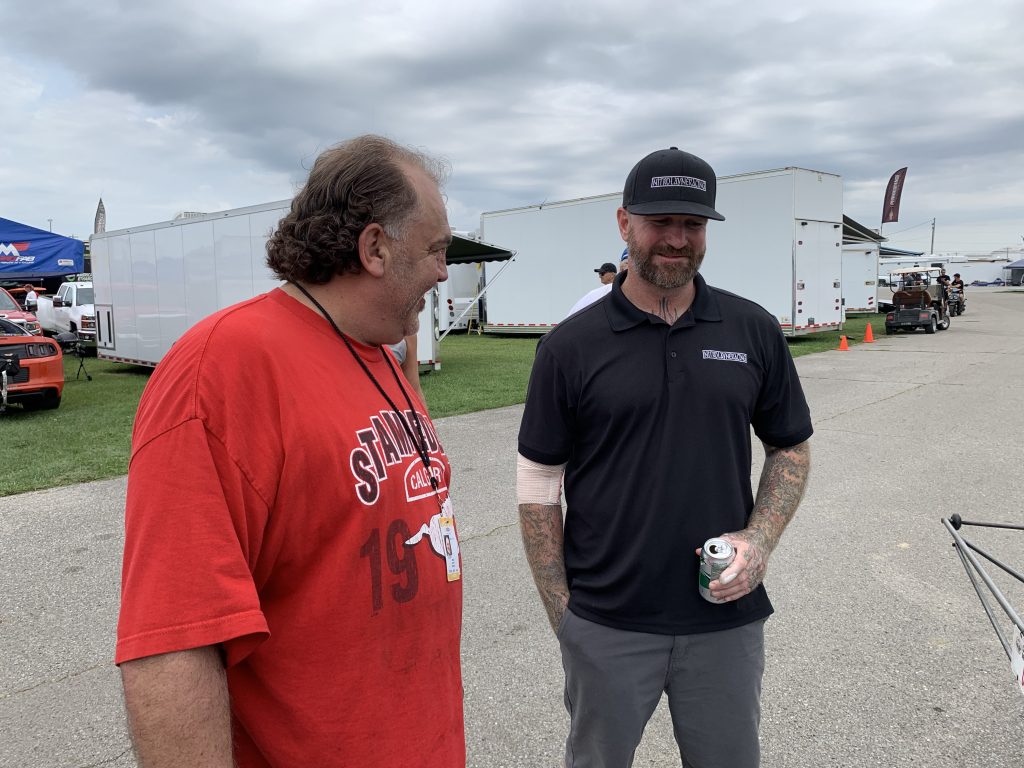 Dennis Fisher was forced to retire due to health reasons. Mike Scott has been absent from the class after flirting with retirement. Several other quality racers just don't have the budget to travel, especially without a purse offered.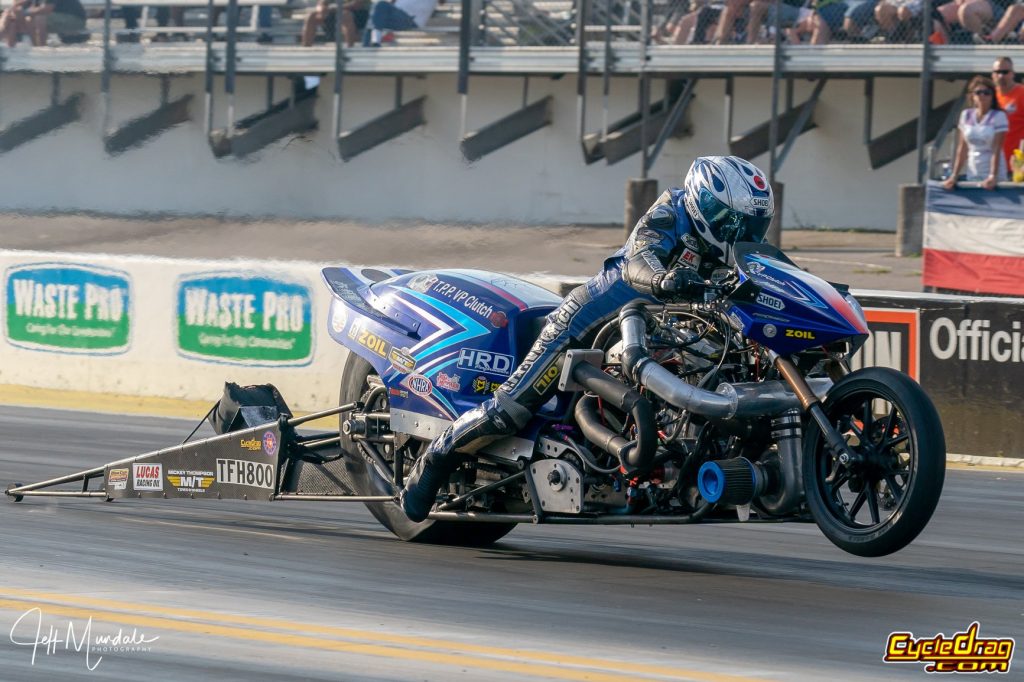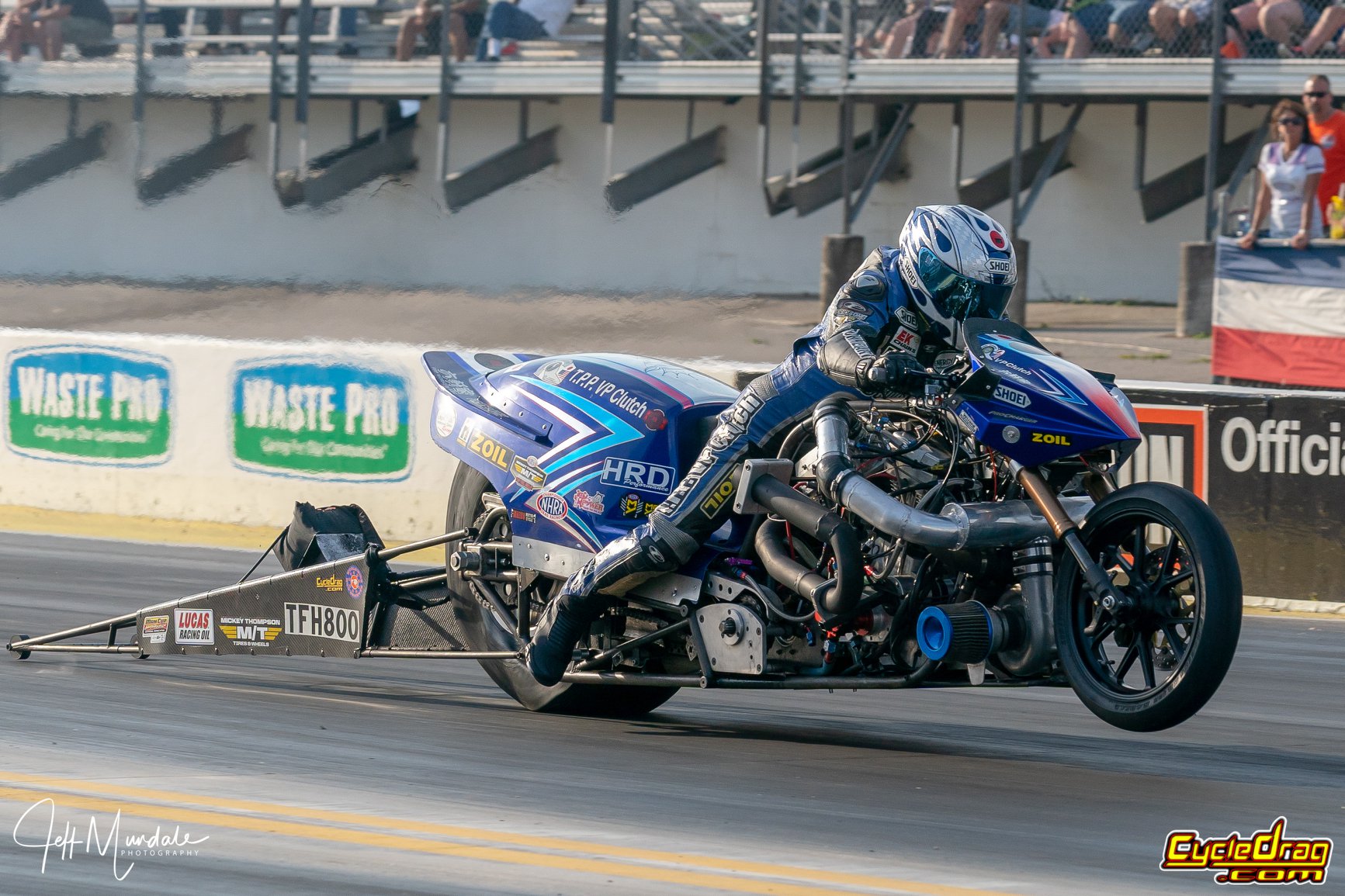 The world's fastest supercharged Harley-Davidson racer Takeshi Shigematsu of Japan, who ran 6.02 at South Georgia Motorsports Park on a pass where he brushed the wall, couldn't find the funding he needed to continue, and was dealt a devastating loss with the passing of his legendary crew chief Don "DJ" Johnson in the beginning of 2022.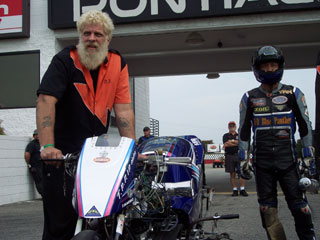 NHRA record-holder and the quickest injected Nitro Harley racer to date, Bob Malloy, has only been able to make spot appearances for the past three seasons. Like so many others, Malloy, the longtime Boninfante Friction employee, is in search of funding.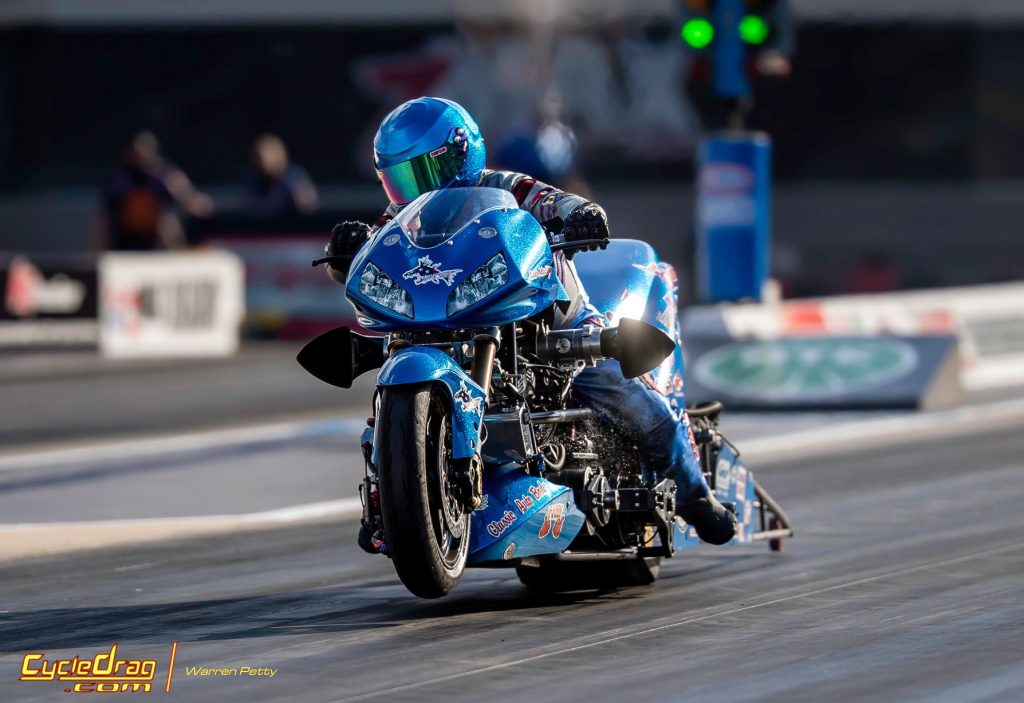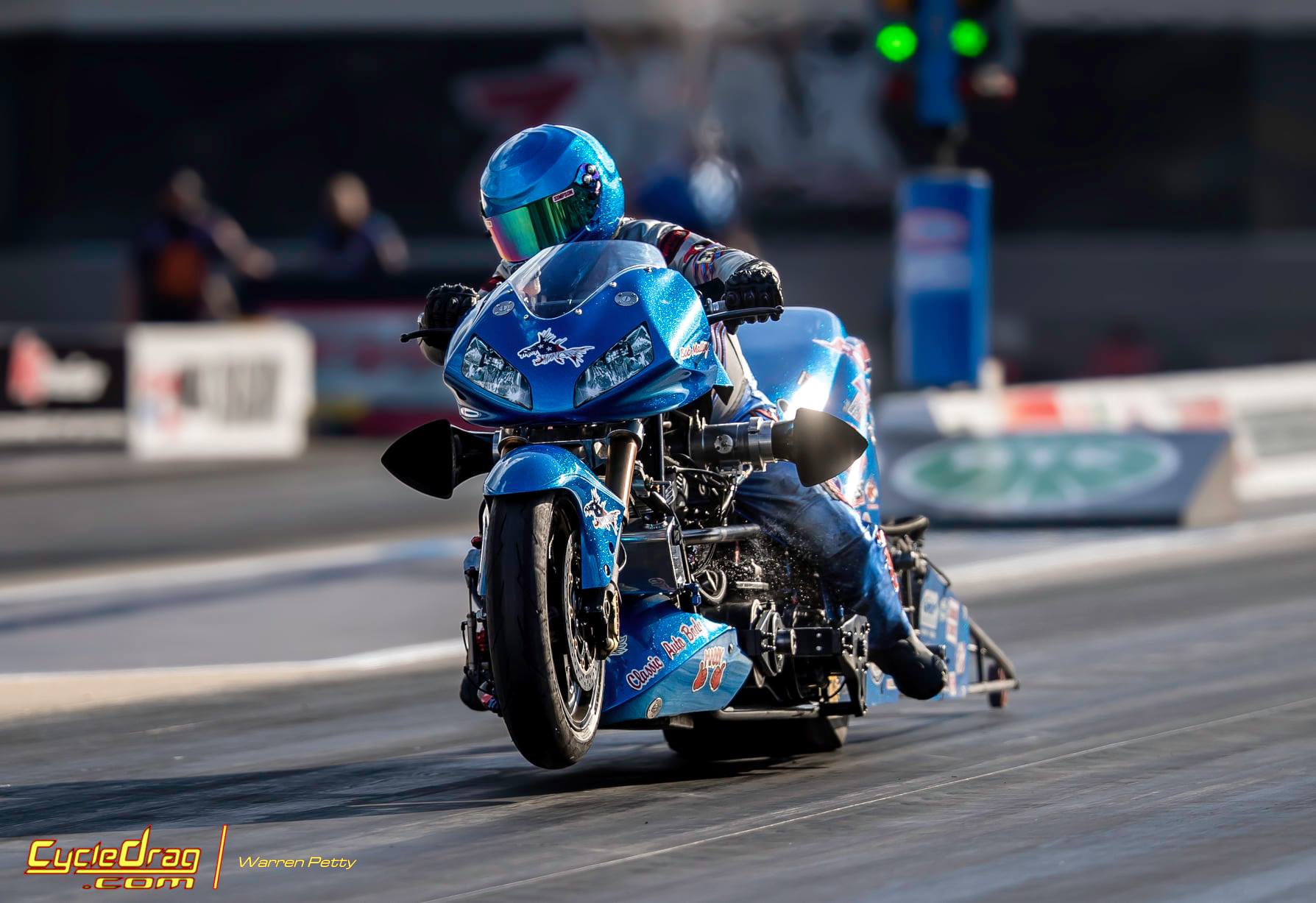 Recently, chaplain Rich Vreeland of Vreeland's Harley-Davidson, who once served as the liaison between the NHRA and the class, announced his retirement from the category.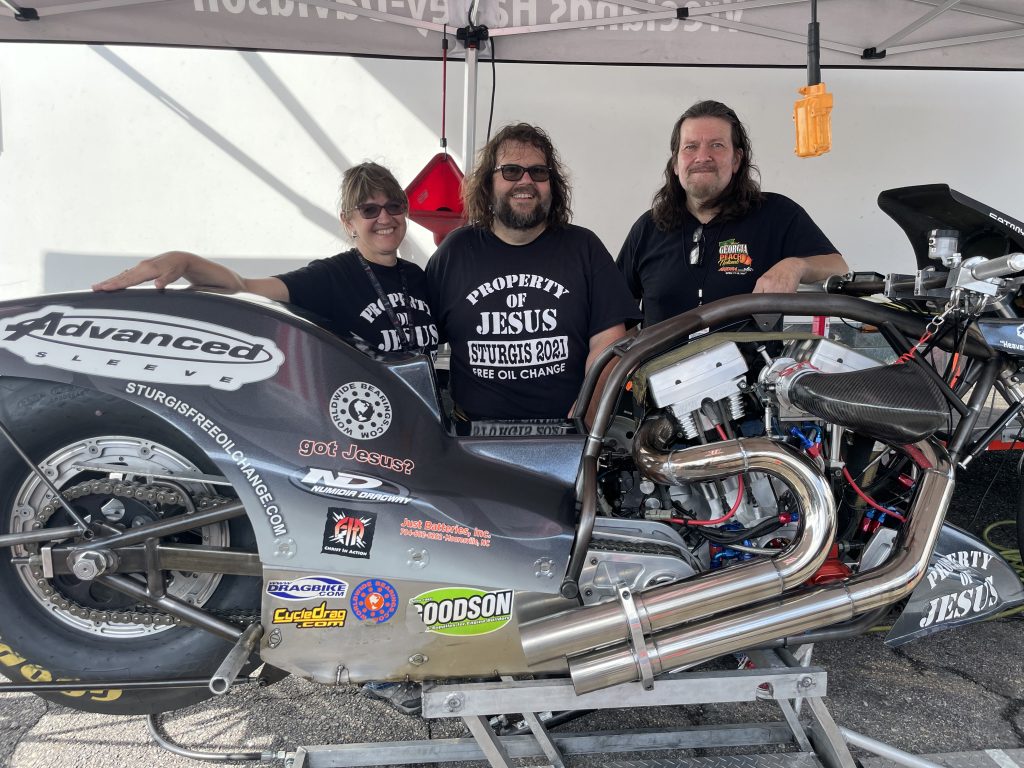 "Tii Tharpe called and asked me if I would represent the class and it meant the world that the guys picked me. It was an honor," Vreeland said. "It was a tough job because NHRA is firm and all of us Top Fuel Harley racers seem to be type-A personalities. We all think we know what's best for racing. We made some great progress though. We got to Gainesville, we got upgraded credentials (from sportsman to pro) and better parking spots."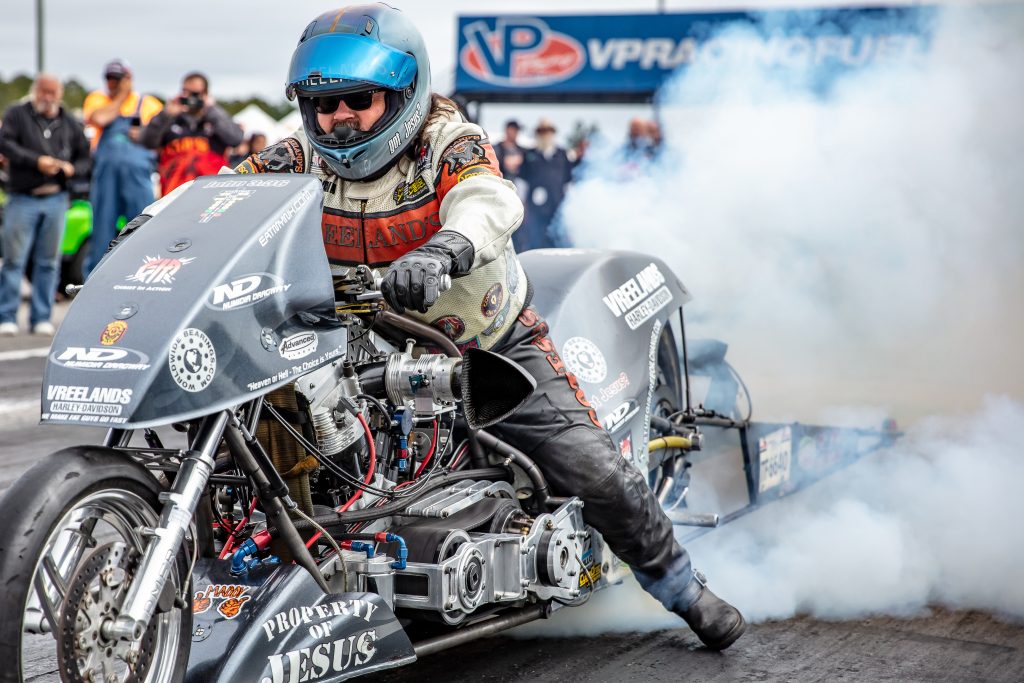 Vreeland said the real challenges were finding the sponsors and getting enough racers to fill the field.
Malloy has assumed the liaison position as Vreeland felt there was noting left to aspire to after winning three national titles in AMRA and AHDRA.
"After 20 years of racing it was time for a break. There was nothing left to prove. The only thing I had left to do was get hurt," laughed Vreeland.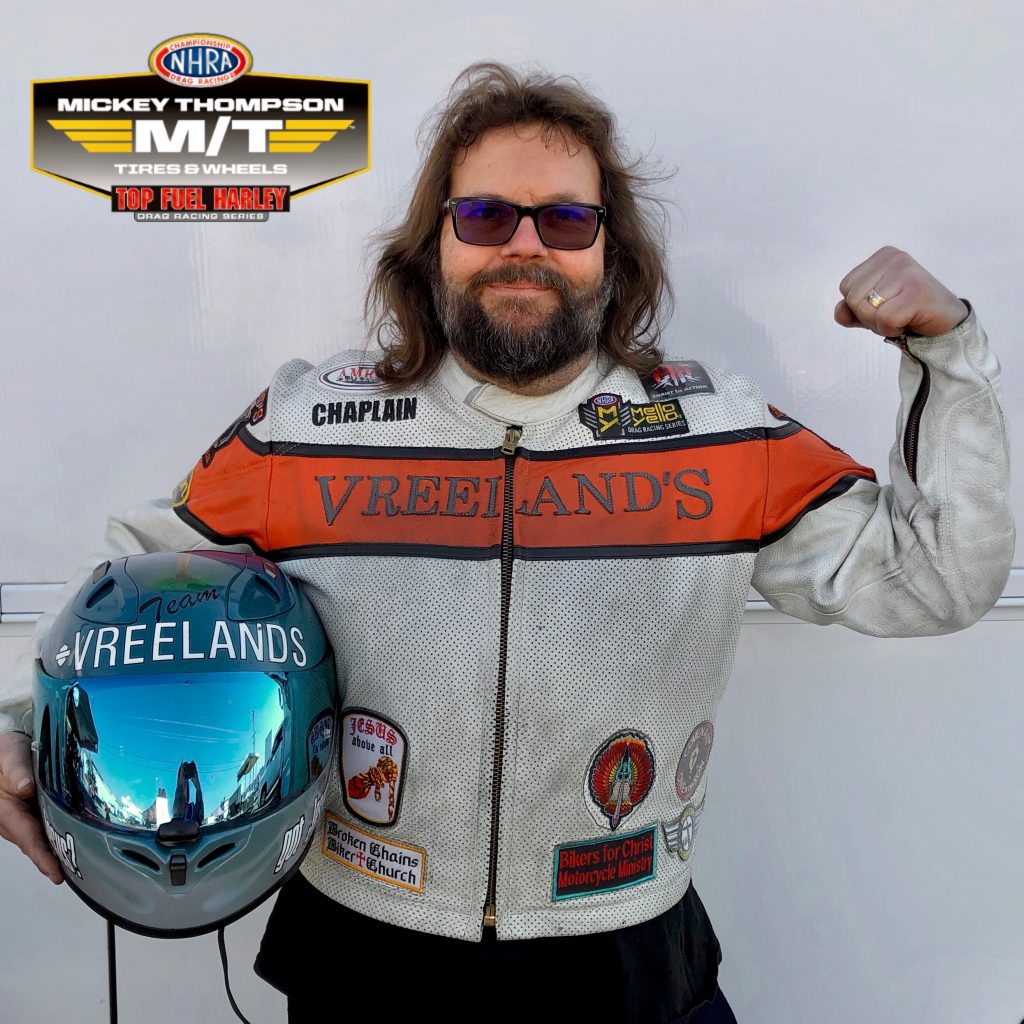 "Controlled Chaos" Billy Jackson sold his bike and announced his retirement at the end of last season. There is some good news for the class as Jackson's retirement only lasted about two weeks.
Nitro indeed can be a tough addiction to conquer.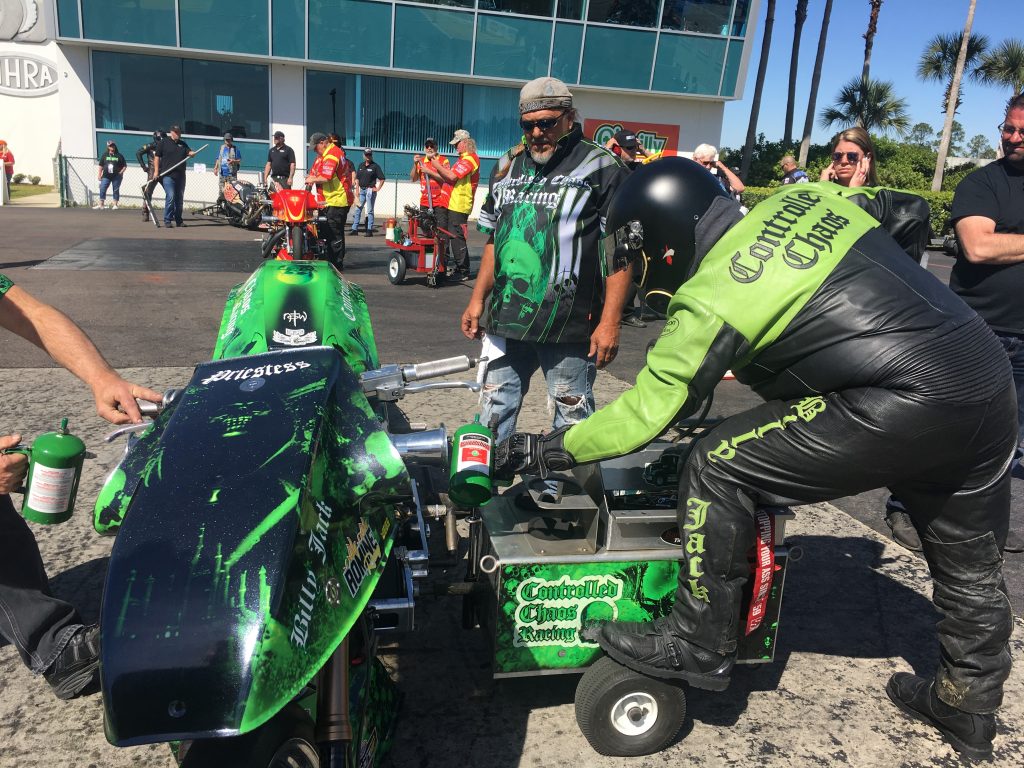 "Craig Caulk (of Team Law Tigers) called me and asked me to ride his Top Fuel Bike," Jackson said. "It didn't take long for me to say yes."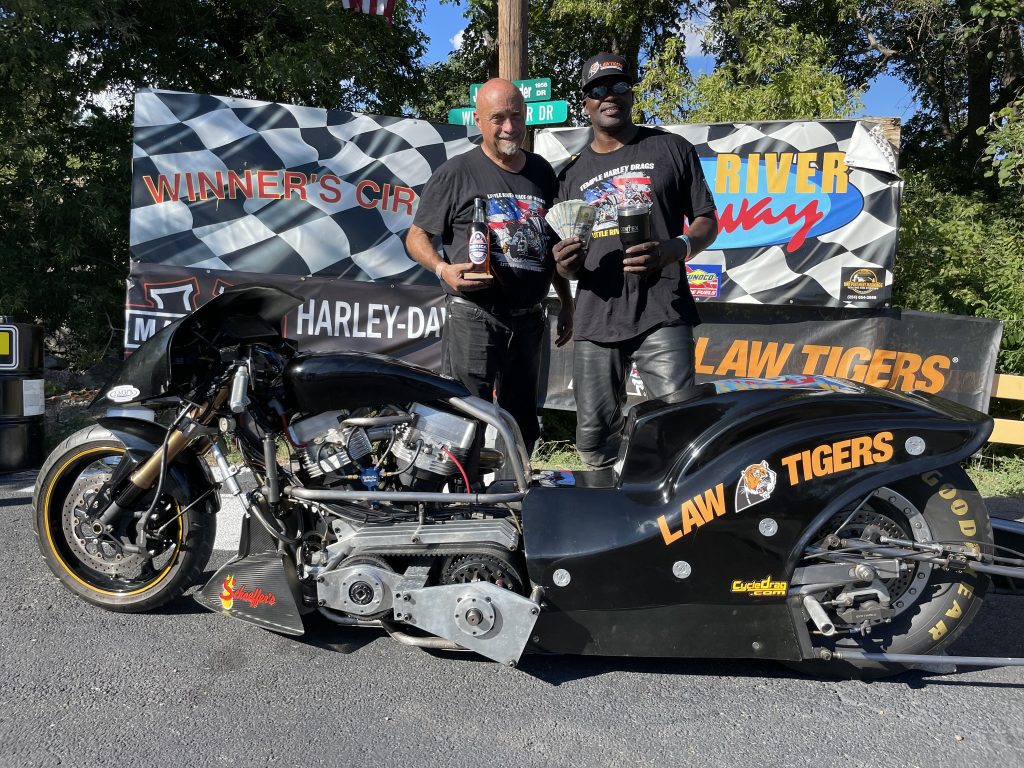 The team plans to race AMRA and AHDRA events and is hoping NHRA is on the table.
"We would love to do the NHRA races," Jackson said. "Number 1, we love the fans. That is the best part. Also I love how it brings out the best bikes in the country."
There is great hope a major sponsor will step up.
"We are very open to it. We just need a sponsor to put it together," Walliser said. "They had funding. We just need to make it happen again."
Here's hoping we get to see the Fuel Harleys rouse the NHRA, again in 2023, even if just for a race or two.
There are more videos on the Cycledrag Youtube channel (please subscribe here) and the Cycledrag Facebook page (Please like here) and more will be coming soon. Check back daily.
To take advantage of some amazing discounts at Brock's Performance, click – http://brocksperformance.com?aff=12
USE cycledrag5 coupon code.