On May 11, 2023, NHRA Pro Stock Motorcycle Racer and team owner Steve Johnson traveled to the Lancaster, PA area to present two BAT-man (Be A Technician) Scholarships at Thaddeus Stevens College of Technology and Lancaster County Career & Technology Center. Both winners, Reimy Santiago De La Cruz and Kaden Riehl, are already pursuing careers as technicians at Faulkner Collision Center of Lancaster while attending school. Each winning student received more than $4,000 in Snap-on tools to jumpstart their careers in the automotive industry.
In addition to awarding the scholarships, Steve used the opportunity to deliver an interactive presentation entitled "Marketing Your Brand After the Diploma" to more than 150 students. Steve encourages students to build their personal brand and uses his own narrative as an NHRA racer and team owner to paint a picture for students about chasing a dream and building a life doing what you love.
The BAT-man Scholarship is a national program made possible by the support of partners like Peak, Snap-on, NGK, Market Scan, the ASE Education Foundation, and I-CAR, who understand the value of using motorsports to promote skilled trades. The BAT-man Scholarship winners applied at www.SteveJohnsonRacing.com and were later asked to submit a finalist video. Applications are accepted on a rolling basis, and six more scholarships will be awarded in 2023.
"For our team at SJR, taking the time to engage and invest in these students is just as important and fulfilling as the work we do at the racetrack," stated Steve Johnson. "Being able to bring together so many players in the automotive world—employers, vendors, our race team, the NHRA, schools, and instructors, to all share in the vision and make a difference for these students is a model for what we should be working towards in the industry."
"The tools that I won as part of the BAT-man Scholarship are going to help me do my job better so that I can continue to learn and advance in my field with I-CAR certifications," stated Kaden Riehl of Lancaster County Career & Technology Center. "Steve's talk about finding a job that inspires you really spoke to me– I started out working on my 4-wheelers, and now I'm turning that into a career."
"A lot of the students I go to school with have to juggle financial responsibilities with school and life, so it's hard to afford the tools we really need to go to work and be successful," explained Reimy Santiago De La Cruz. "I graduate from Thaddeus Stevens College of Technology next week, so winning the tools from the BAT-man Scholarship relieves a lot of pressure for me– knowing I can go to work and have what I need to do my job well."
"We are so thankful for the generosity of Steve Johnson and the automotive industry partners that support the Be a Technician Scholarship for our students," noted Pam Smith of Thaddeus Stevens College of Technology. "It is partnerships such as these that ensure our students are prepared day one with the skills and tools needed to be workforce ready."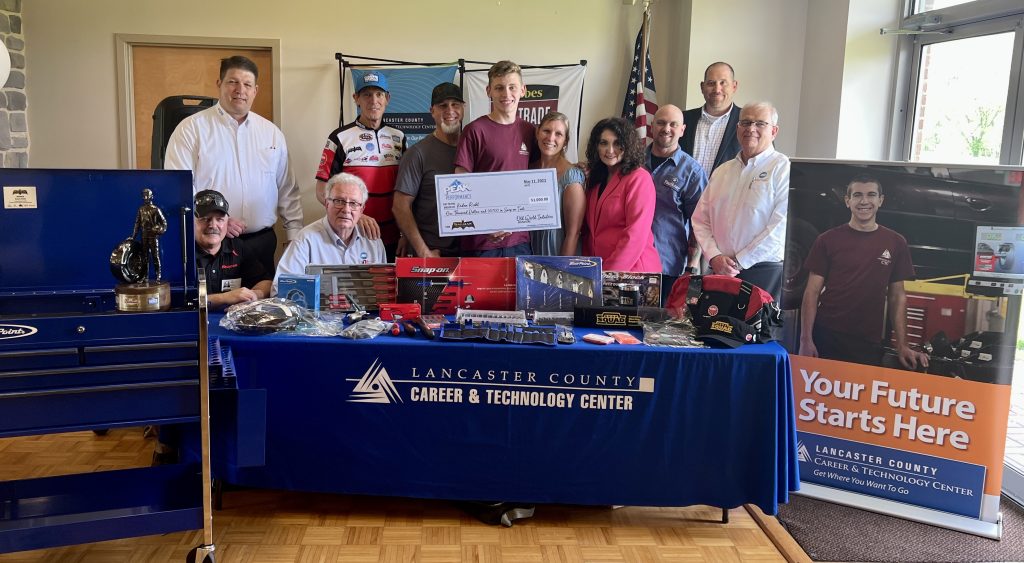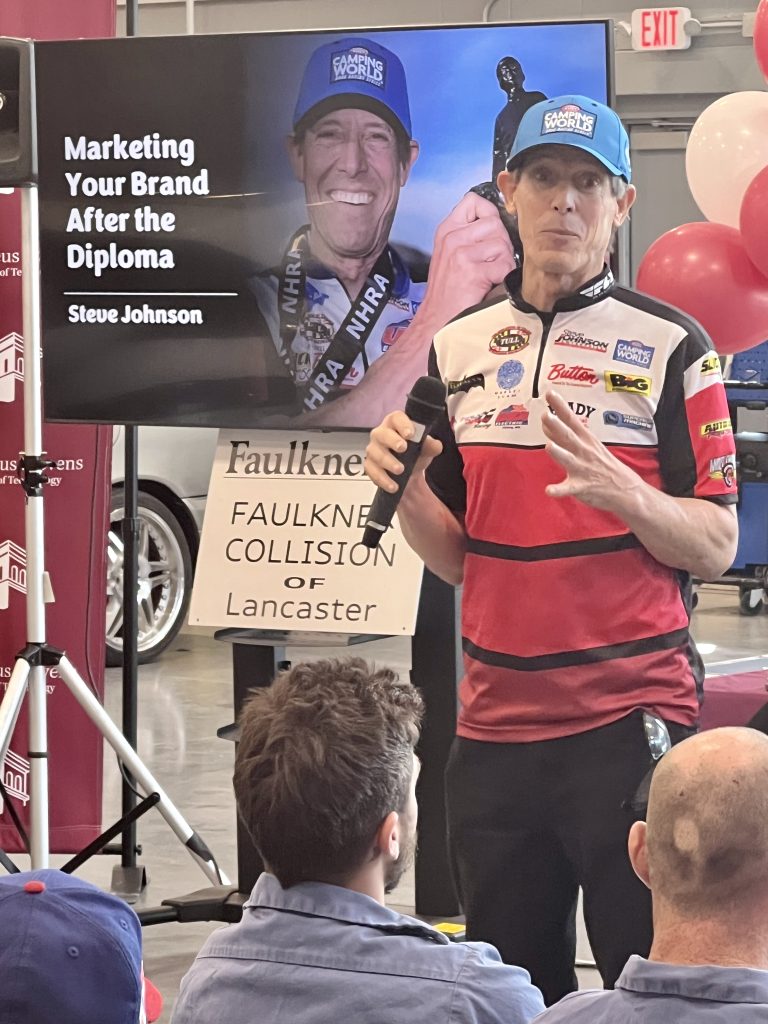 There are more videos on the Cycledrag Youtube channel (please subscribe here) and the Cycledrag Facebook page (Please like here) and more will be coming soon. Check back daily.