Enjoy this informative and educational instructional video as we detail how to ride a motorcycle Rickey Gadson drag racing style. We watch drag bike legend Gadson get the most out of his ultra fast, Stock wheelbase, street tire 2019 Kawasaki ZX10r, avoiding wheelies and hitting top speed in a quarter mile.
You could say Gadson is a two-wheel prodigy.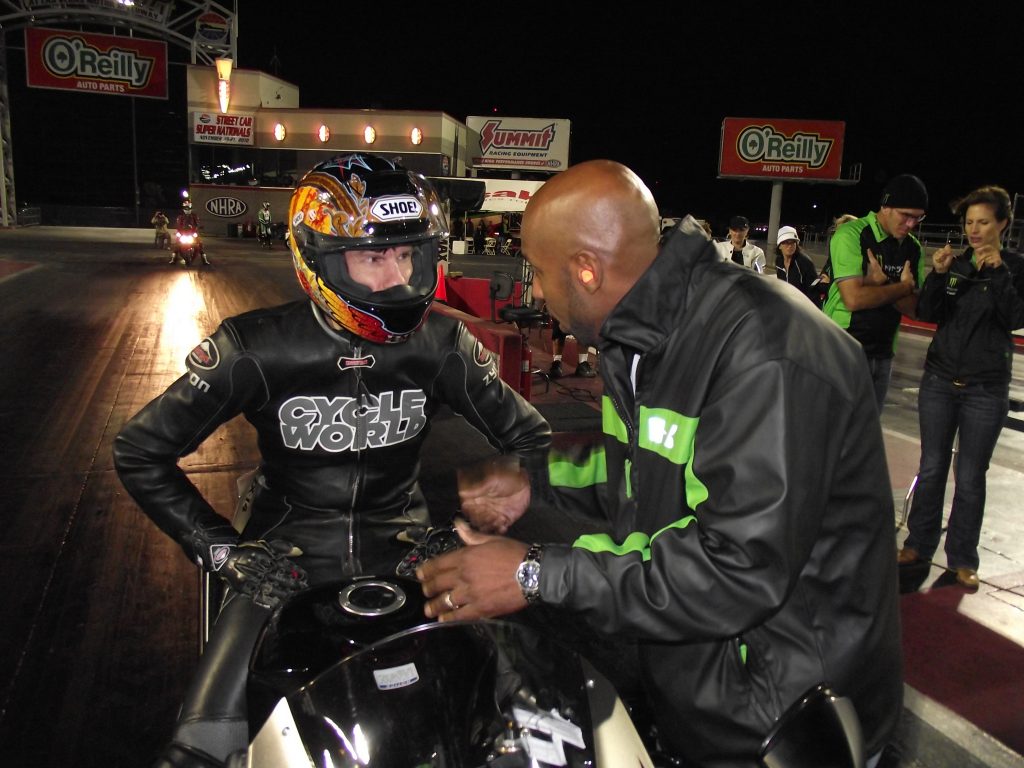 The legendary drag bike pilot starting riding motorcycles at about the same time he learned to walk. At the young age of nine, astoundingly, he could operate a heavy, powerful and massive Kawasaki Z900, even though he could not touch the ground while seated.
"I didn't stop until my dad was around. As long as I was moving it wasn't an issue. So many people were amazed that I could ride the bike. We would go from motorcycle club to motorcycle club and my dad was proud to show me off. Then I got to the point where I could drop the clutch and do a long burnout," Gadson said. "When it was time to stop my dad would come out onto the street and I would ride up between his legs."
That was the genesis for what would begin one of the most successful motorcycle drag racing careers off all-time.
Watch more of our recent & related videos!
Street Racing Tips From Brock Davidson – https://www.youtube.com/watch?v=oUrdlX_rW4g&t=246sNitro Harley With Pro Charger Runs 6.06! – https://www.youtube.com/watch?v=eNbSv8U5k60&t=6s
Orange County Choppers 246 MPH Top Fuel Pass – https://www.youtube.com/watch?v=grIF8h5OnFQ
There are more videos on the Cycledrag Youtube channel (please subscribe here) and the Cycledrag.com Facebook page (Please like here) and more will be coming soon. Check back daily.