Husband and wife pro stock motorcycle team made up of Chris and Kelly Clontz has been drag racing motorcycles together for years. Hailing from the great state of Maryland, from a young age, both Chris and Kelly would load their motorcycles up on a Friday, drive two hours to Virginia Motorsports Park for the weekend, race, and then make it back before work on Monday morning. With the extended history with the track and the passion for the sport, it's no secret that they are a local favorite heading into this weekend's 13th annual NHRA Virginia Nationals at Virginia Motorsports Park.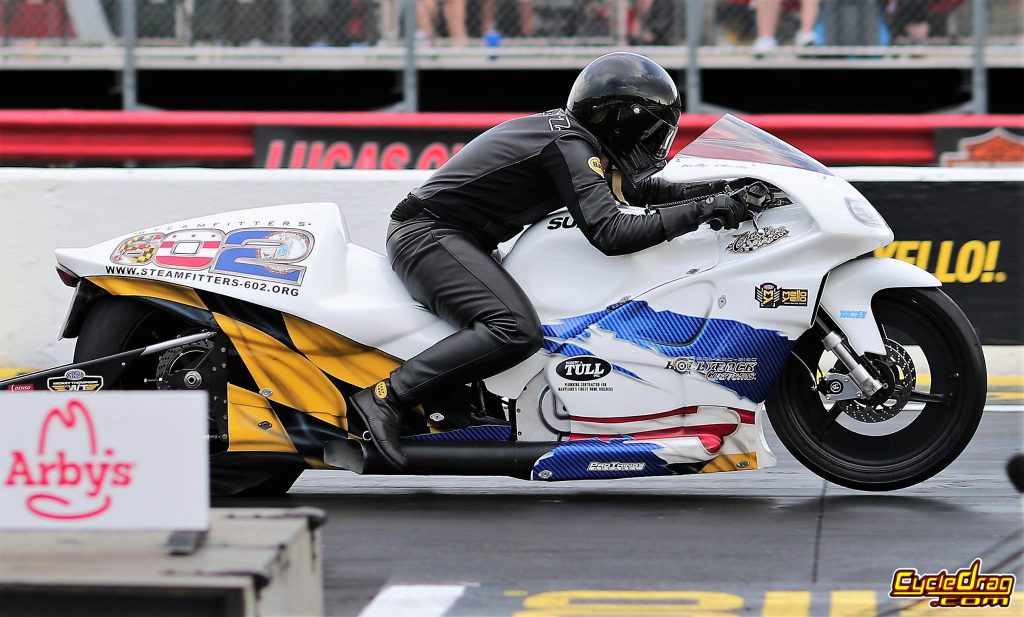 "Chris and I are receiving an overwhelming amount of support," Kelly Clontz said. "Not only from fans, but from my sponsors; Steamfitters UA Local 602, Hollyrock Customs, Robert A. Tull, and Creations Auto Body. This weekend is our time to showcase what it means to us to race in the NHRA and how grateful we are to have such wonderful partners who believe in us."
Four races in and the duo definitely has something to hang their hat on.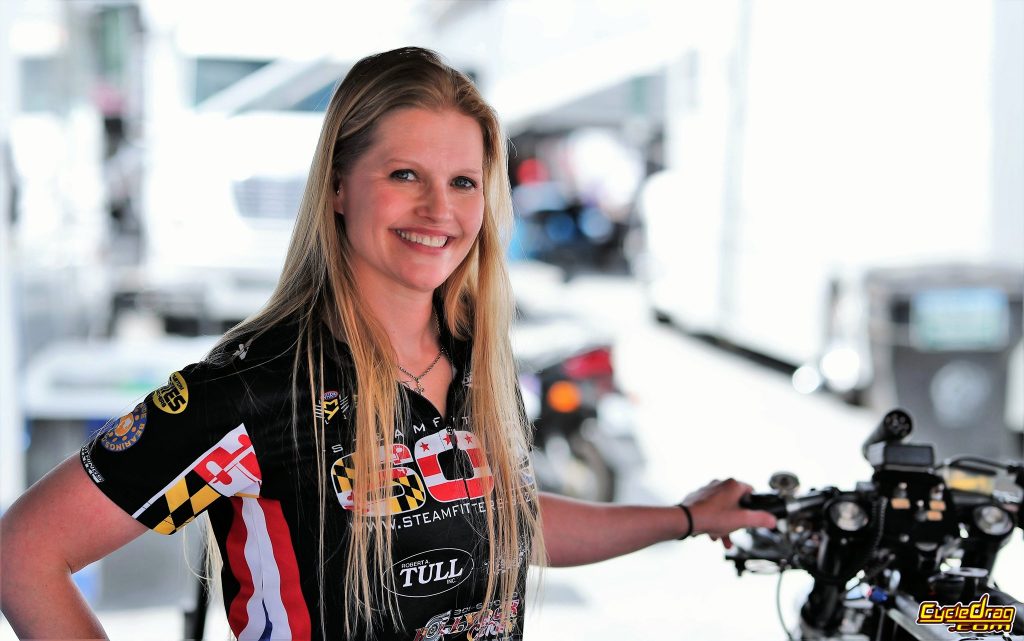 "I am so excited about what we have already accomplished," the sophomore NHRA rider said. "We ran our career-best numbers at the first race of the season, have qualified at all of the races we have entered, and are continually improving our program by experiencing better performance on the track."
Racing in the pro stock motorcycle category isn't child's play. With qualifying times that are separated by a thousandth of a second, and teams missing the bump spot by a sliver, the class showcases some of the best two-wheel competition in the world.
"When Chris and I decided to take our racing program to the 'Big Leagues,' we knew that it would take a lot of hard work. Both of us hold full-time jobs, Chris as a steamfitter in the Local 602 union, and me as a Commercial Electrical Estimator. In addition to our nine-to-fives, we are 100% committed to servicing our Steamfitters UA Local 602 Suzuki as well as the administrative tasks of running our own pro stock motorcycle team."
With a confirmed 17 class entries, Pro Stock Motorcycle qualifying of the Mello Yello Drag Racing Series begins Friday, May 17 at 1:45 p.m. and 5:00 p.m., and Saturday at 12:45 p.m. and 3:45 p.m. Round 1 of eliminations begin at 1:00 p.m. Sunday. All times listed are in Eastern Standard Time and are subject to change.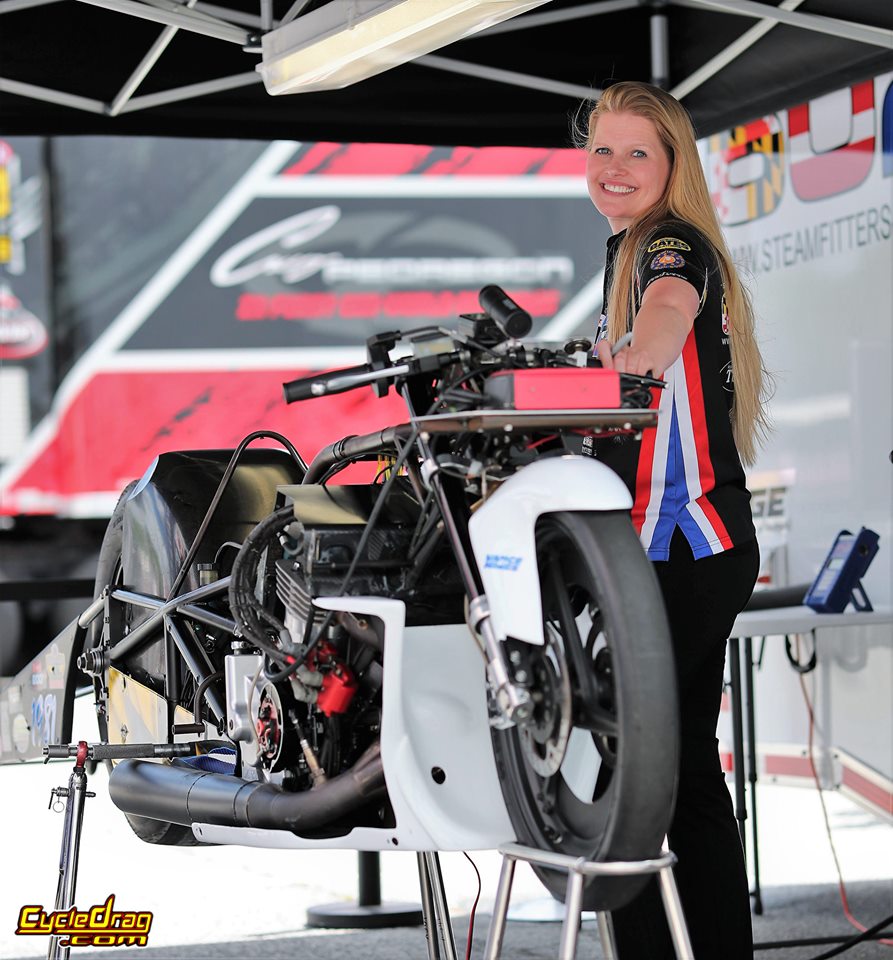 There are more videos on the Cycledrag Youtube channel (please subscribe here) and the Cycledrag.com Facebook page (Please like here) and more will be coming soon. Check back daily.
Photos: Warren Petty
About UA Steamfitters Local #602:
Steamfitters UA Local #602 represents the Journeymen, Apprentices, and Helpers, who work in the Heating, Air Conditioning, Refrigeration and Process Piping Industry in the Washington, DC Metropolitan area. Their members have installed, repaired and maintained heating, air conditioning, refrigeration, and process piping systems in the Nation's Capital and its surrounding areas for over 100 Years. They have provided and continue to provide these services in a variety of different Buildings and/or Facilities across the Metropolitan Area. Customers, who have relationships with the Local Union, know that Local 602's members provide an invaluable service, with the highest degree of professionalism, when called upon for whatever their needs may be. For detailed information about the Services that they provide and a list of their Contractors, please visit: www.steamfitters-602.org.
For all of the latest news regarding Kelly Clontz Racing check out:
Facebook: @KellyClontzRacing
Instagram: @Kelly.Clontz
Twitter: @KClontzRacing