Rickey House knows what it takes to win at Wild Horse Pass Motorsports Park having conquered the track on his Magic Dry Organic Absorbent Top Fuel Harley just two years ago. Now, with his main supporter also serving as the title sponsor of the 35th annual Magic Dry Organic Absorbent NHRA Arizona Nationals, pulling off another victory in the Phoenix suburbs would make for a huge weekend.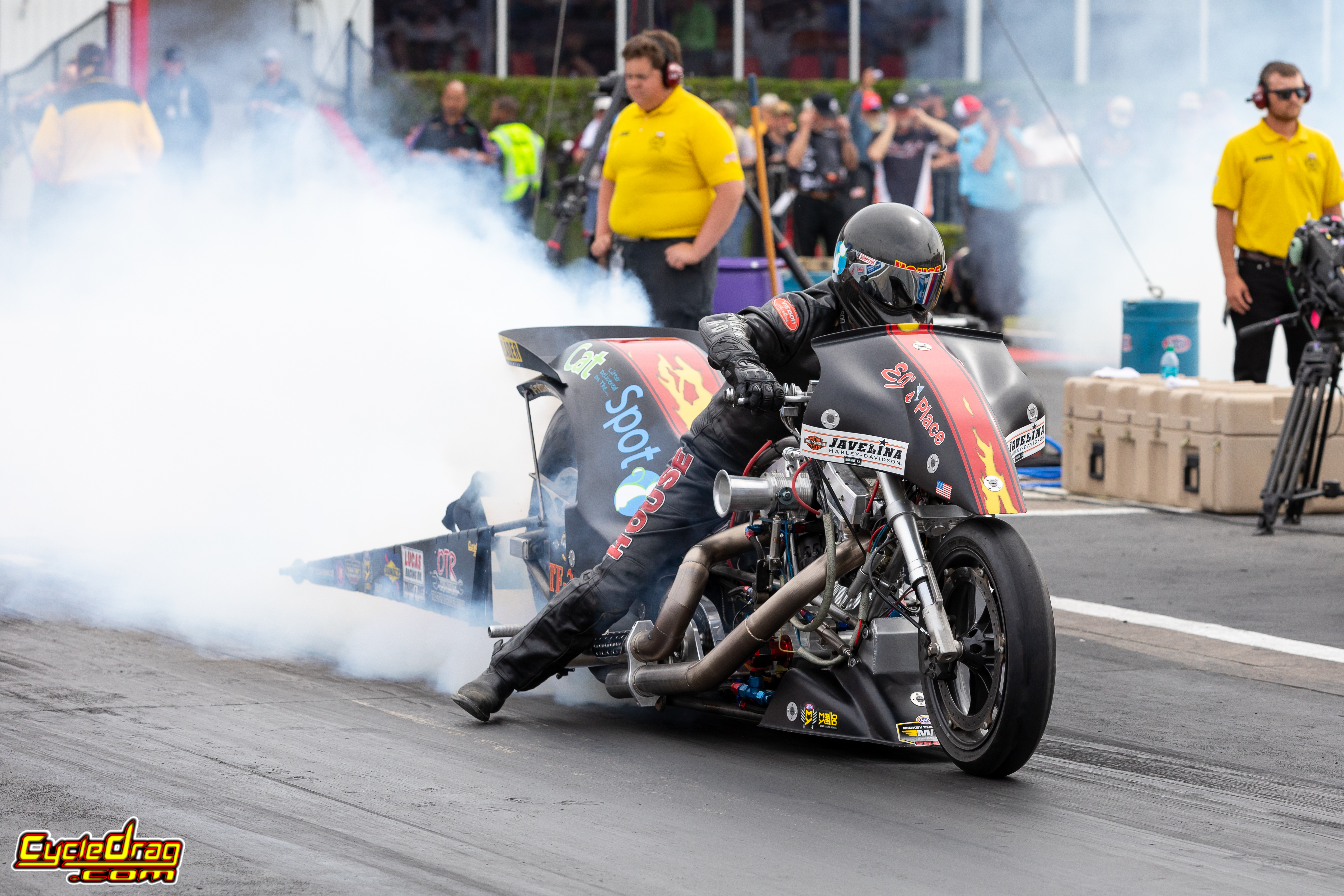 "I'm feeling really good about this race," House said. "I always seem to run well at Wild Horse. I won this event two years ago, which was pretty cool. The bike was stout all weekend and I remember posting a 6.26, a couple of 6.24s and a 6.22, and every one of those runs were faster than 225 mph, so yeah, it's a great track for us."
Currently third in the Mickey Thompson Tires Top Fuel Harley Drag Racing Series after a successful semifinal showing at the season-opener in Pomona, Calif., House feels he has a great baseline tune-up for Phoenix. And with predicted weather conditions looking very similar to Southern California, he's anxious to get started.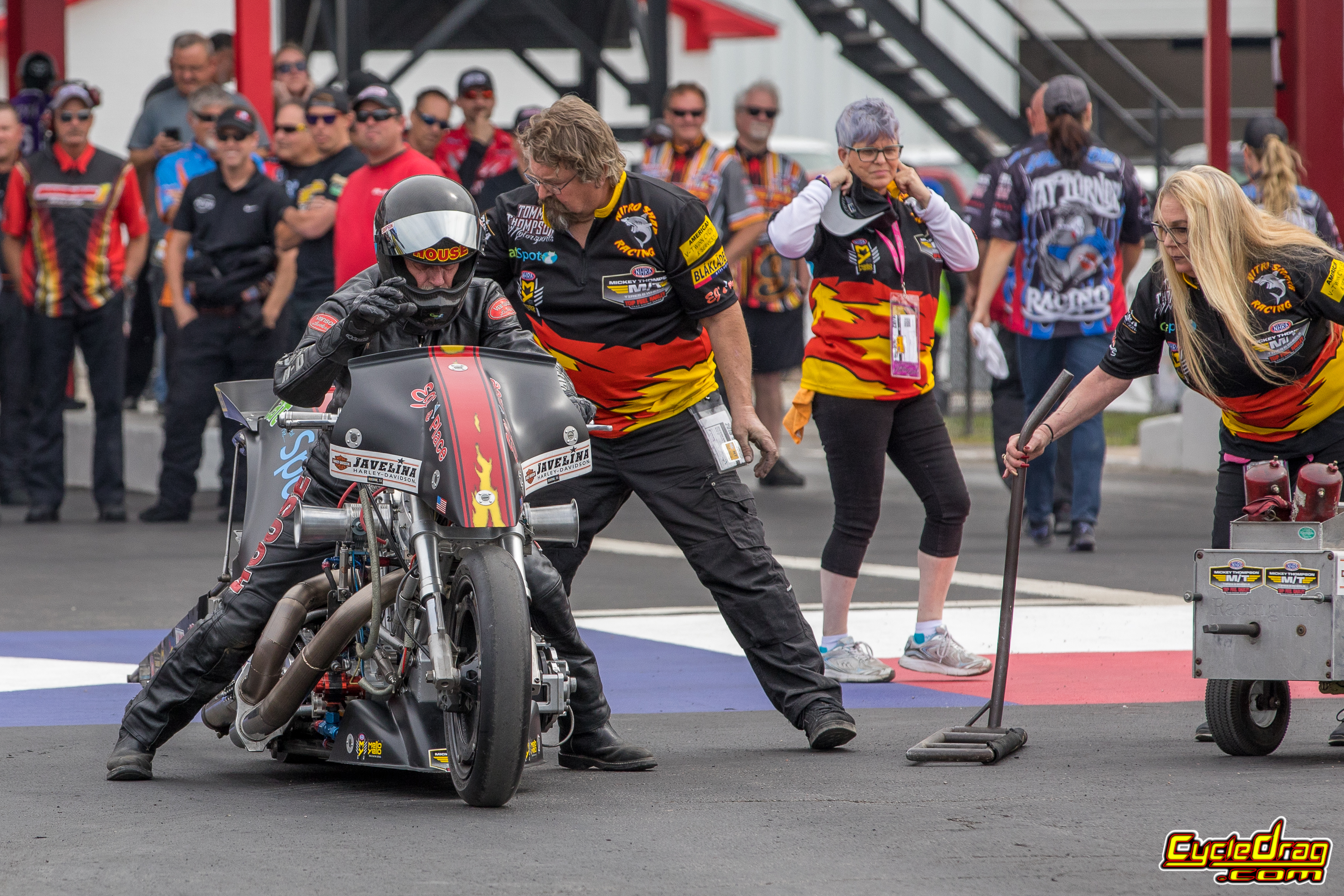 "Other than a routine service on the motor, the bike is ready for the weekend," he said. "I've got a lot of good data. Not much on my bike has changed so all my data still works. From looking at the weather, it definitely will be cooler than what we are used to in Phoenix but that's okay because it was colder than normal in Pomona also.
"I don't mind at all because I know I can run fast in the cold. Of course, so can everybody else, but if we stick to what we're doing and just improve a little bit on what we did in Pomona, I like our chances."
Aside from racing hard for his main sponsor, House also wants to impress his supporters from Trask Performance, a Phoenix-based tuning shop for Harley-Davidson motorcycles that enjoys a strong nationwide following, thanks in part to its affiliation with House and his NHRA program.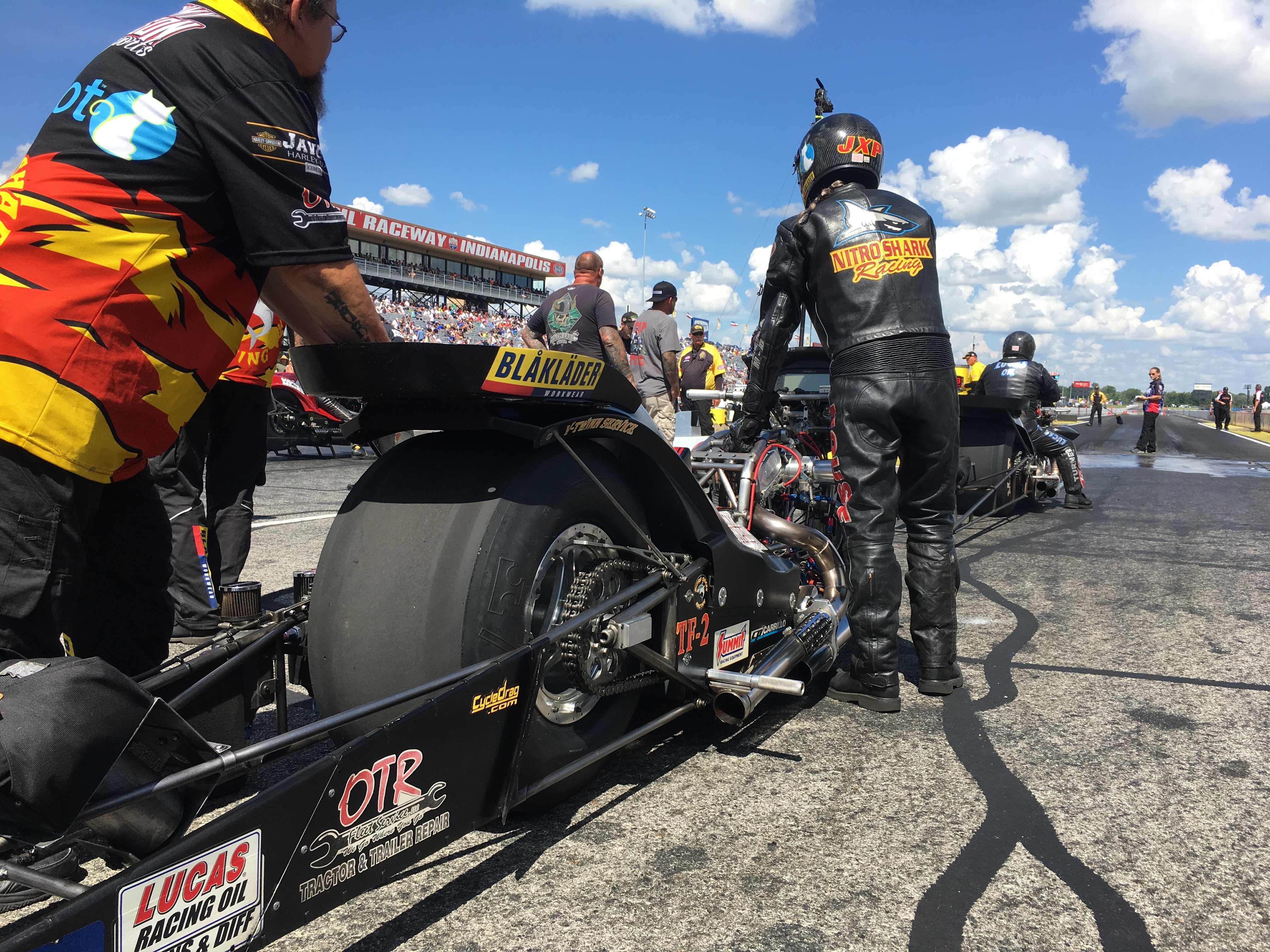 "We had an off weekend between the last race and now so we were able to go to this Biker Builder Showcase in Cave Creek, over on the other side of town," House said. "We had the race bike on display in the Trask Performance area and had a great time meeting fans, signing autographs and answering questions about my bike. I think we may have some new drag racing fans visiting us this weekend."
Top Fuel Harley qualifying for the 35th annual Magic Dry Organic Absorbent NHRA Arizona Nationals is set for 1:15 and 4:15 p.m., Friday and Saturday. Eliminations begin at 1:20 p.m., Sunday.