Hector Arana Jr. kicked off the 2018 NHRA Countdown in style by winning the 34th NHRA Nationals at Maple Grove Raceway.
Arana Jr. was on his game all weekend and after cutting a nearly perfect reaction time, would pilot his Lucas Oil Racing TV EBR to a time of 6.842 seconds at 197.74 mph to easily outrun Matt Smith in the final round and claim his second national event win of the season. The victory marks his second at Maple Grove and the 13th of his career.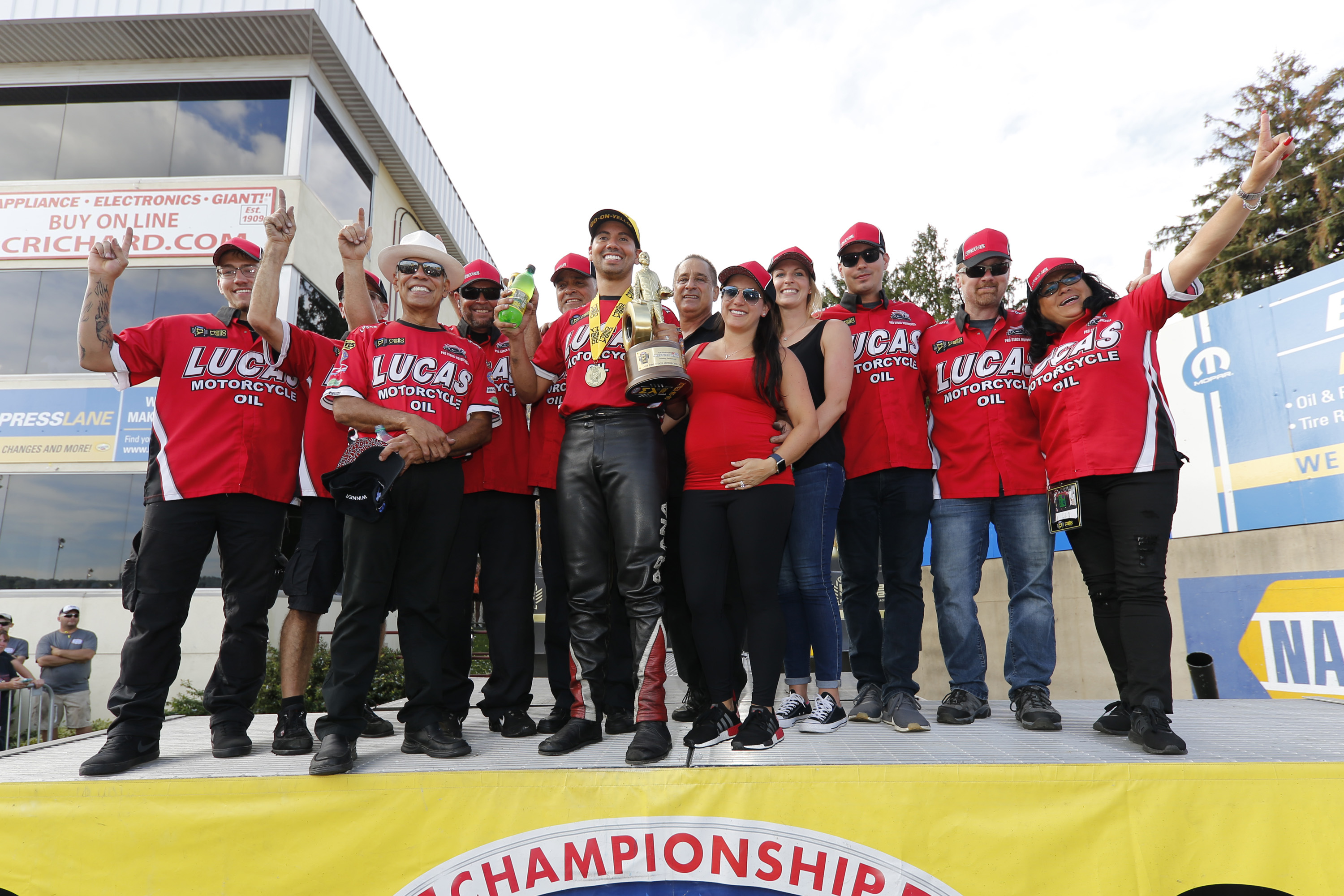 An elated Arana Jr. couldn't have asked for a better result to begin the Countdown. "What a weekend! I'm so proud of my Lucas Oil team for all of their hard work," said Arana Jr. "All season long we showed we had the speed. We just had to put four runs together on race day and today we did."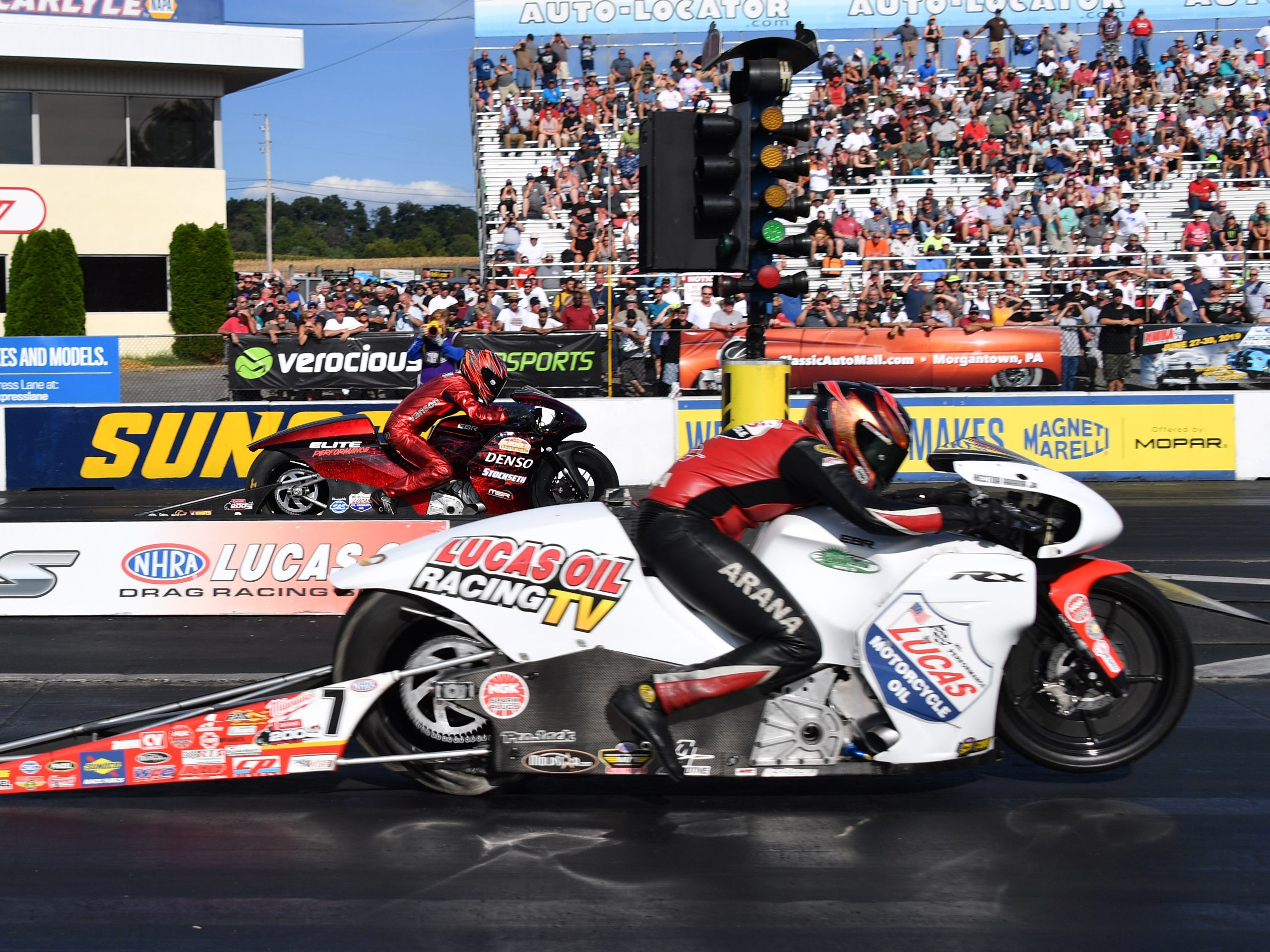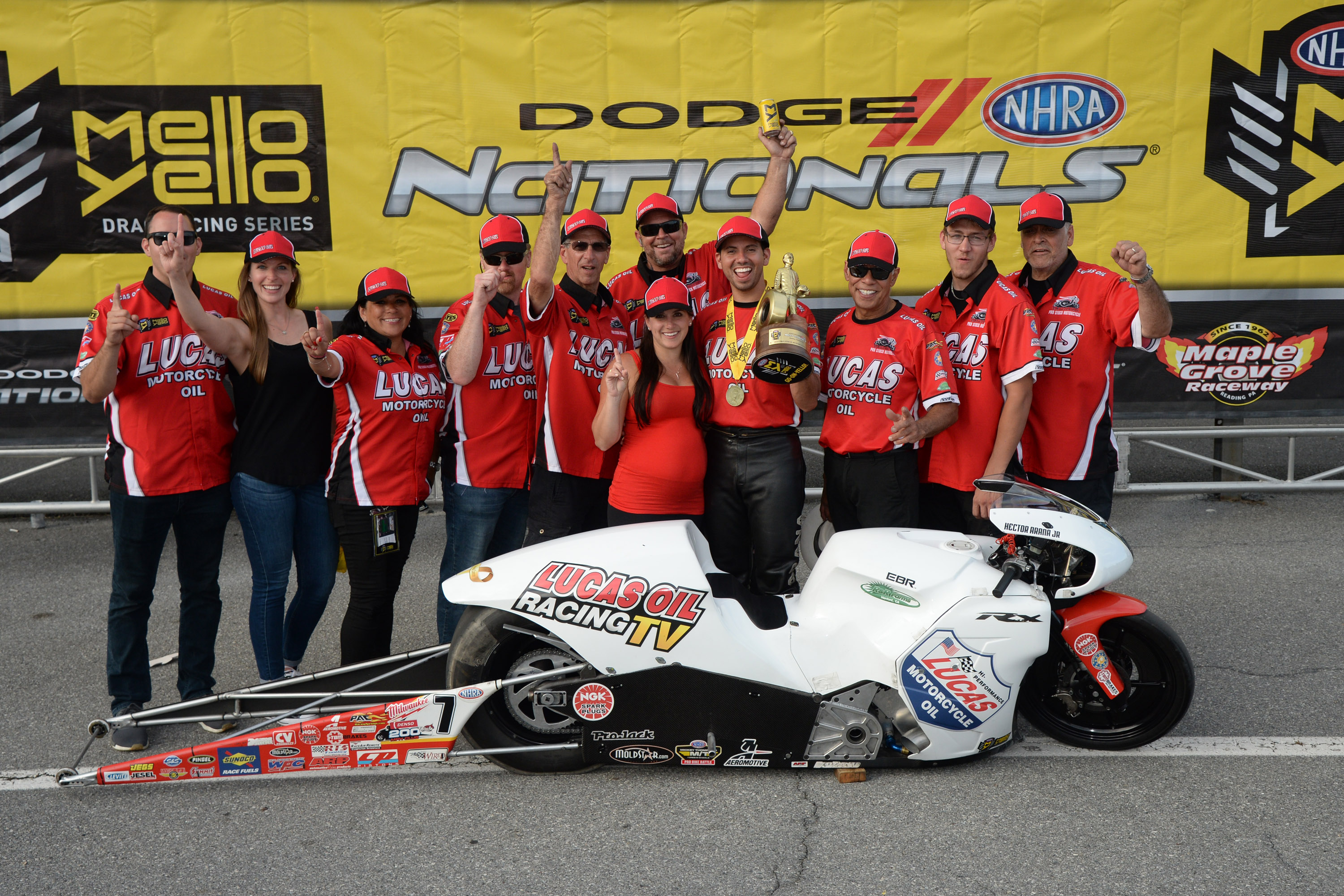 With the win, Arana Jr. moves up to the second position in the standings and sits just three points out of the lead as the series heads to Gateway Motorsports Park in Madison, Illinois for the AAA Insurance NHRA Midwest Nationals on September 21-23. For tickets and information, visit NHRA.com or www.gatewaymsp.com.