More than 5,000 miles of travel and a whole lot of win lights is a succinct way to sum up the opening weekend of racing for Iowa's Grothus Dragbikes.
Splitting its resources between the PDRA and ManCup, the veteran team put about 2,000 miles on the bus and trailer, 2,000 miles on the team's new Toy Hauler "assault vehicle" and 1,000 miles on the rental car to collect a bouquet of round wins and a PDRA Pro Extreme Motorcycle runner-up finish.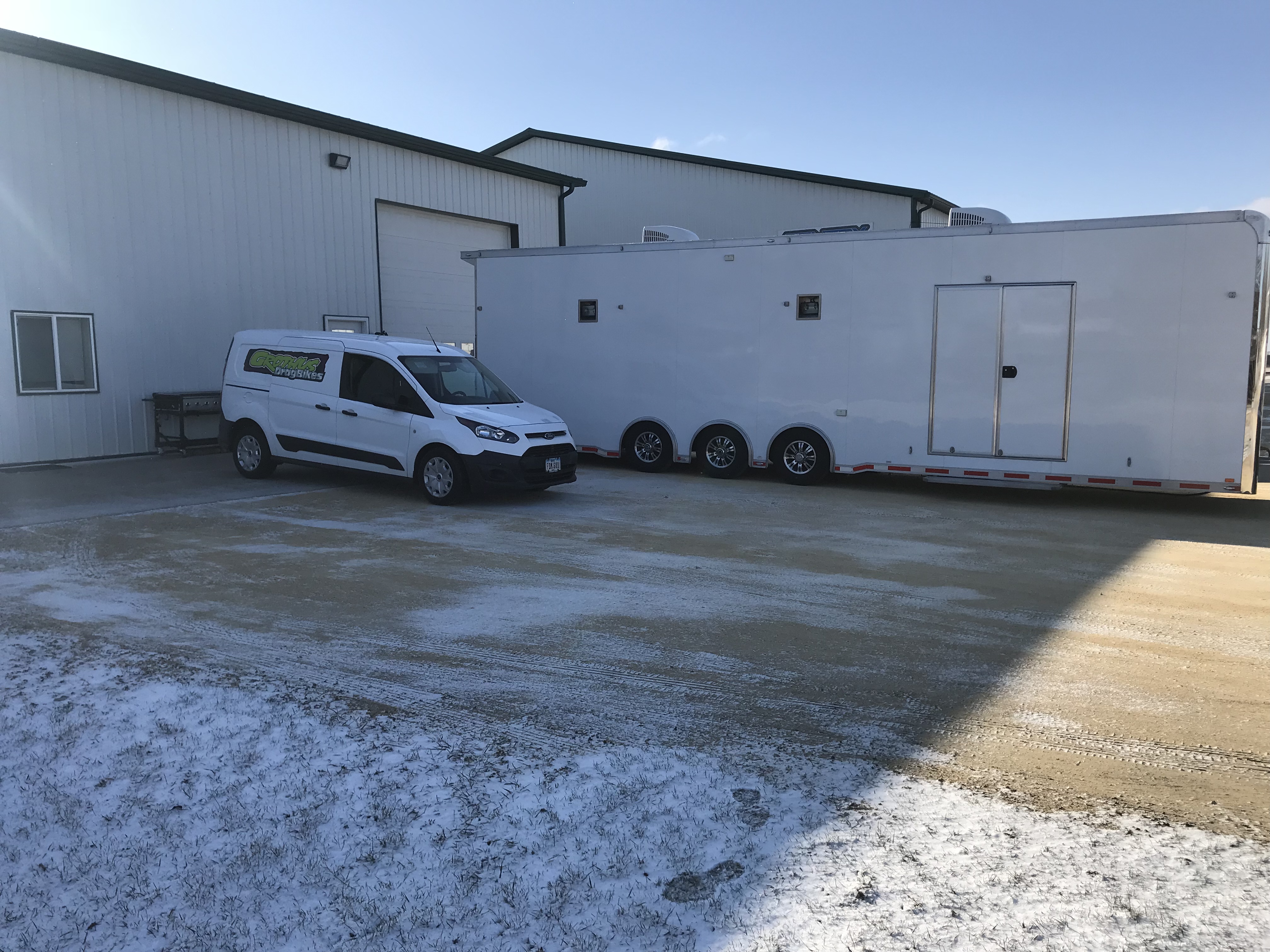 The respected manufacturer and parts supplier set up early at the ManCup Spring Cup from South Georgia Motorsports Park, April 6-8. After a Thursday test session team patriarch Ed Grothus jumped in his rental car and drove to the PDRA season-opening race at Galot Motorsports Park in Benson, N.C. to join his son, Pro Extreme Motorcycle racer Brunson Grothus.
The talented racer made his father's trip all worth it as Grothus went to the top spot on the motorcycle's very first run of the year with a 4.06.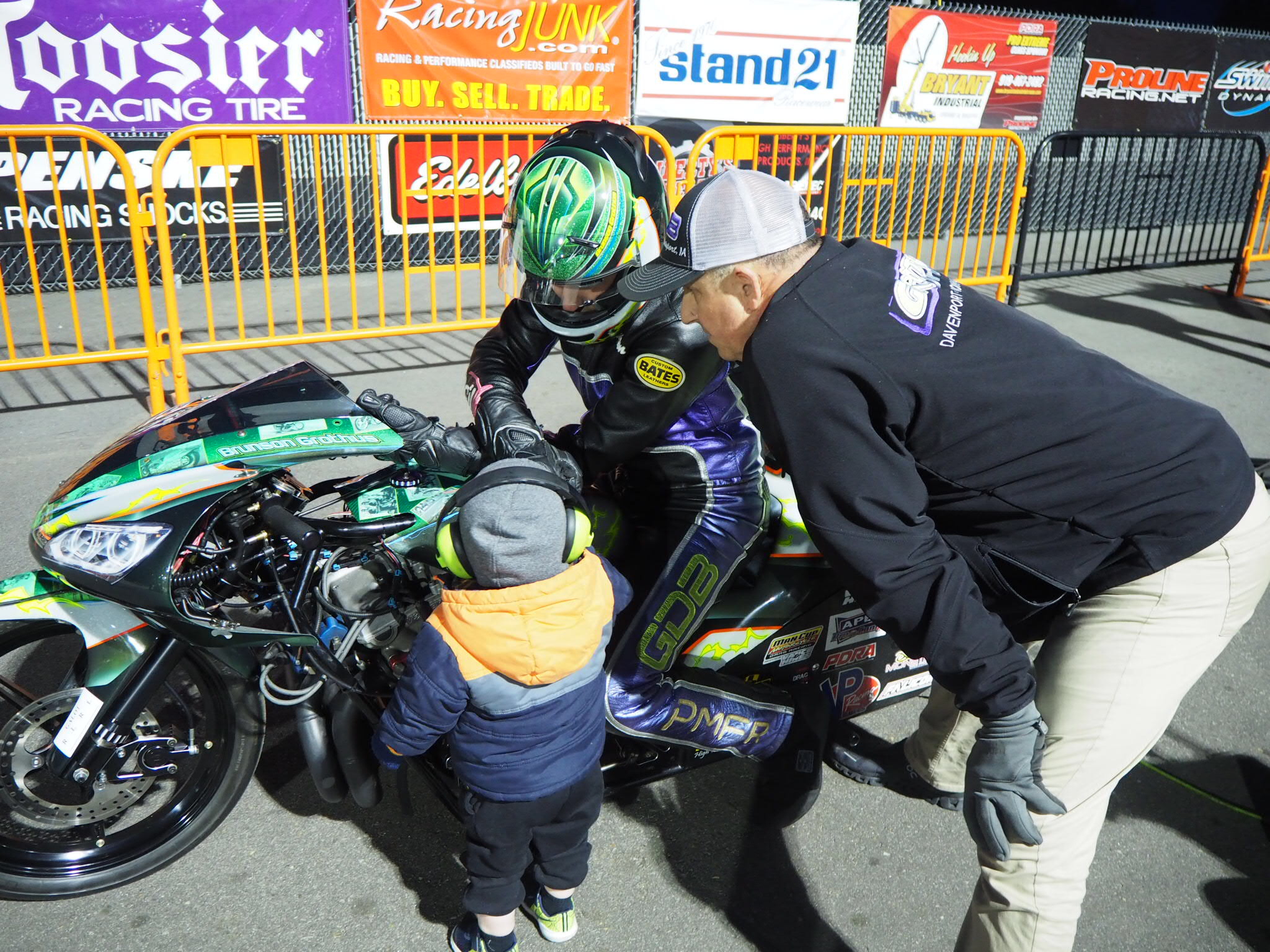 "I was very impressed considering we had it all the way down to the bare frame over the winter," Ed said.
The run was indeed a good omen, as Grothus recorded consistent race-day laps of 4.04 with a pair of 4.02s en route to a runner-up finish to Rodney Williford.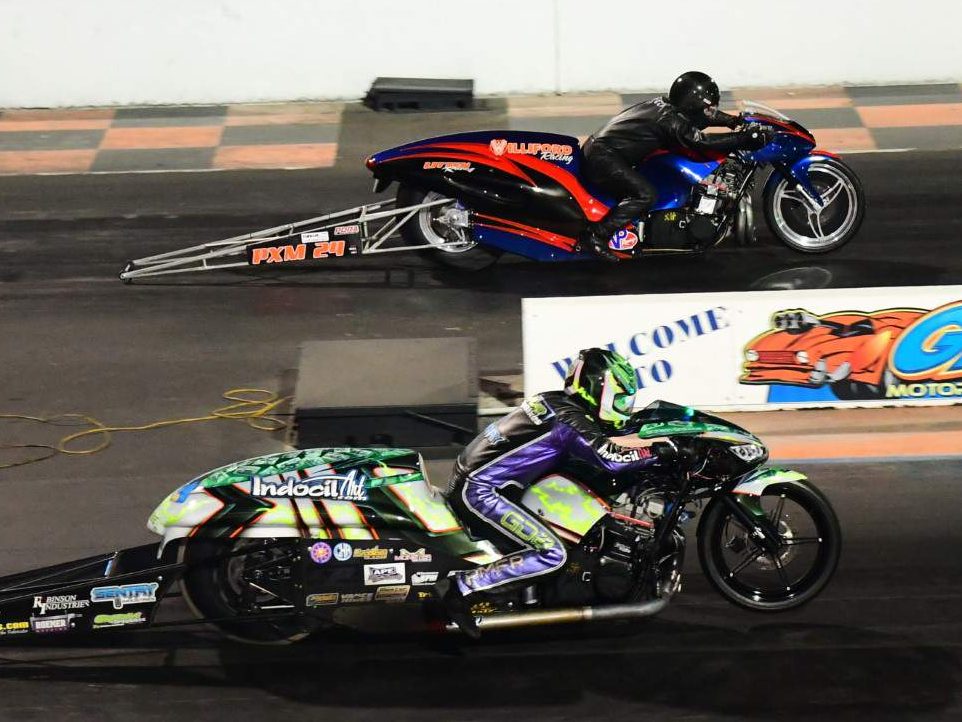 "It was the near-perfect weekend we were dreaming up," said Brunson Grothus, 2017 Man Cup Pro Mod Champion. "I have so much confidence in the chassis my father built and the meticulous detail and consistency my uncle Tom Klemme of Klemme Performance Motorcycle puts into our motor program that we sat out round No. 2 of qualifying to save on parts."
It was a debut performance that had Ed equally proud.
"To see Brunson go to the top with the first hit of the season and get a runner up plaque after zero testing is a testament to our attention to detail, not only at this race, but at previous races," Ed said.
Eliminations were not without some late-day drama. The team had to overcome some serious adversity to make it up for the final.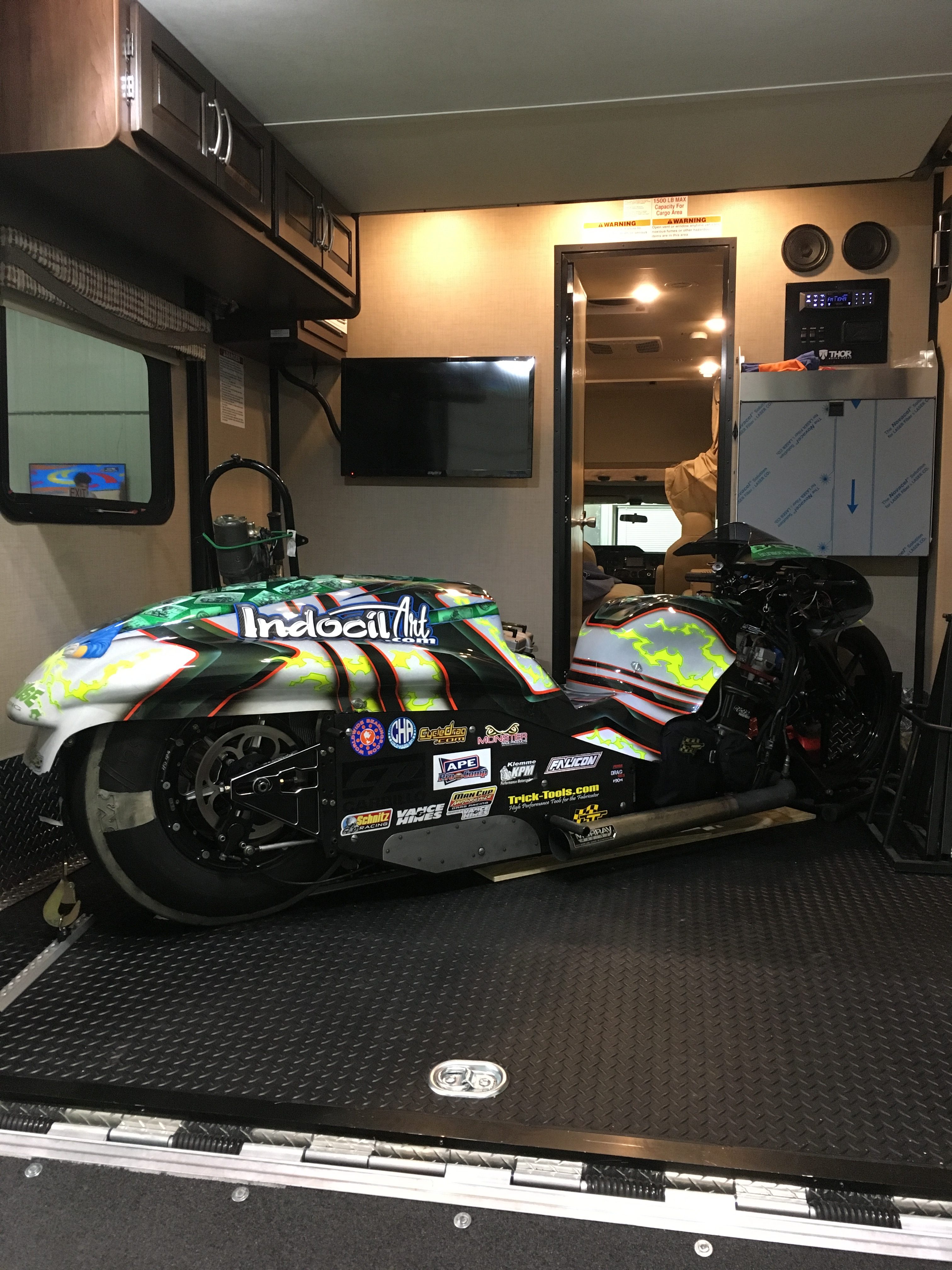 "Our transmission locked up on the return road and left a 20-foot skid mark," Ed Grothus said. "With the assistance of Dan Wagner and Bill Vose we got it ready in time."
The team slowed to a 7.50, unable to make a full-pass under power in the final. Grothus spun hard and aborted the run.
"We tip our cap to Williford Racing," Ed said. "We are not a team who makes any excuses and they were able to navigate the racetrack, and we were not."
Despite the loss, Brunson views the weekend as an unmitigated success.
"To beat some of the very best Pro Mod riders and teams in the world makes for a weekend I will never forget," Brunson said. "This class is crazy competitive right now and every guy and gal seems to want to win more than ever. I get excited just sitting here talking about it."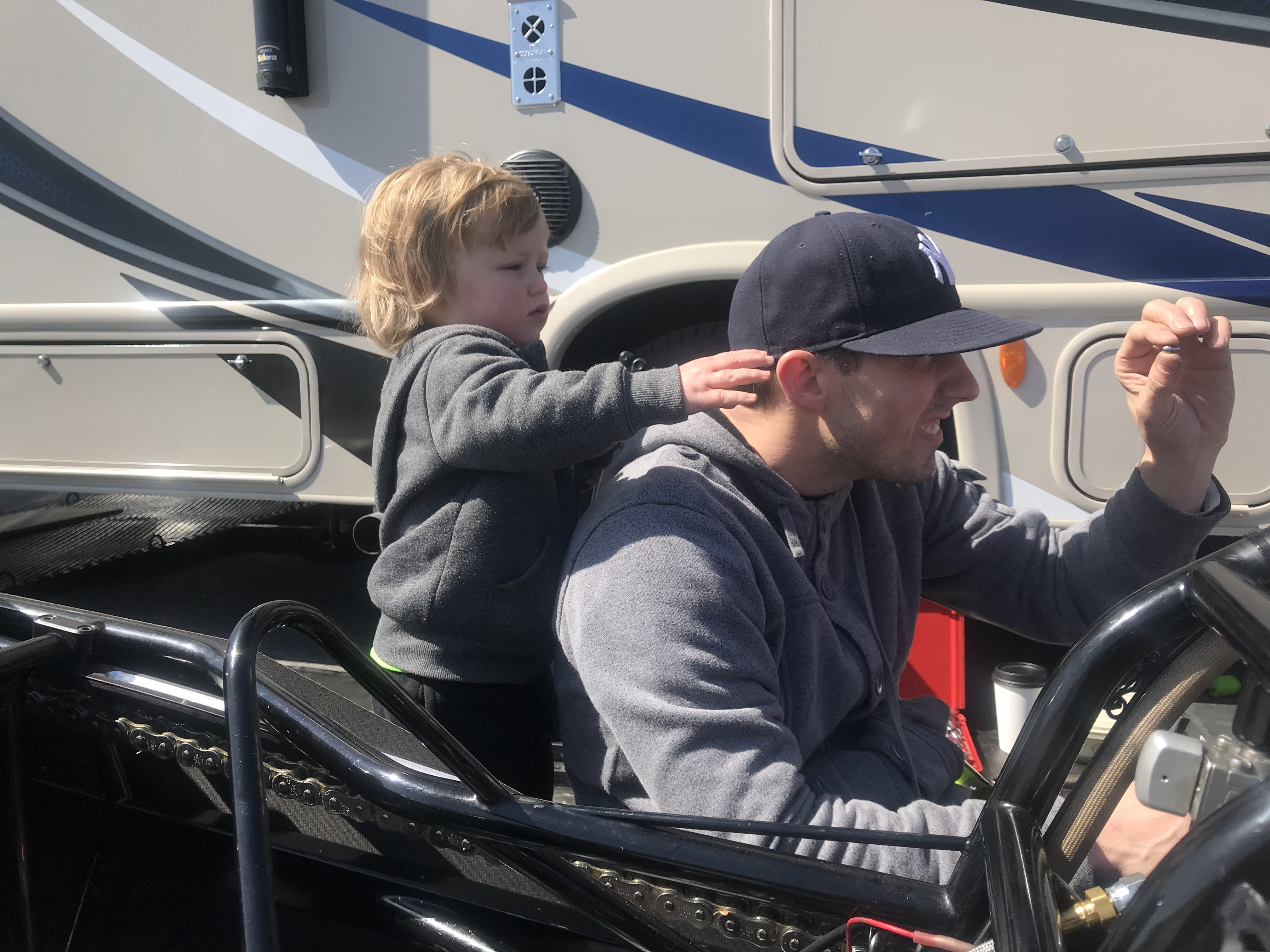 It was an effective start for the team's PDRA championship aspirations.
"I look at that as four down, 28 to go," Ed said.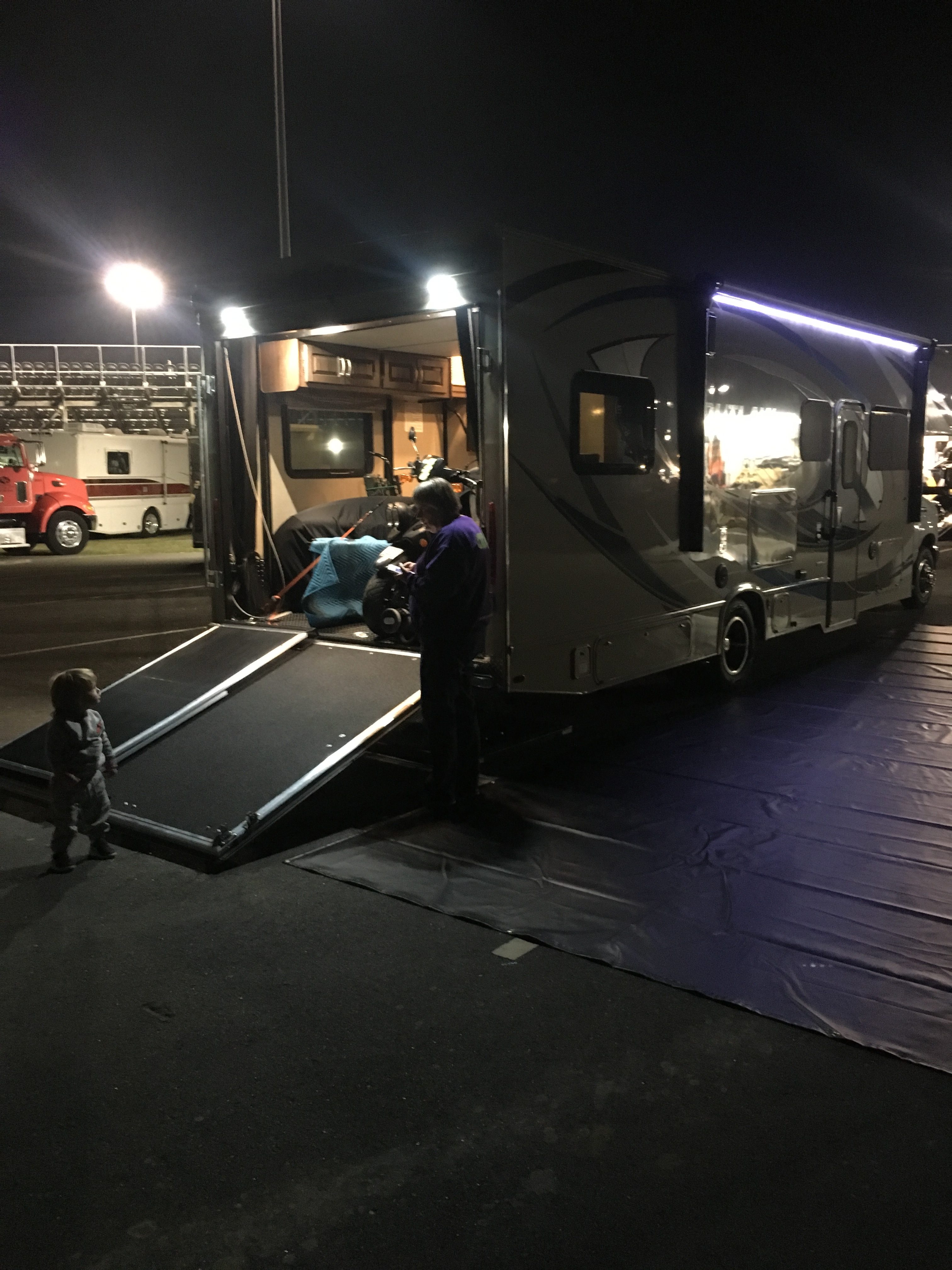 Meanwhile Bradley and Brody Grothus, along with team racers Shane "Showboat" Eperjesi and Jean Gosselin were busy with plenty of racing of their own, under the team's usual trackside display at South Georgia Motorsports Park.

Ed's wife Judy drove the rental car back to SGMP to help the team.
Former standout college wrestler Brody has his sights set on a 4.60 ManCup championship. Brody gained valuable points, advancing to the semifinals, before suffering a close loss to perennial powerhouse Tony Mullen, 4.61 to 4.63. It was an appropriate way kick off the 30th anniversary of the team's longstanding successful motorcycle "the Governor."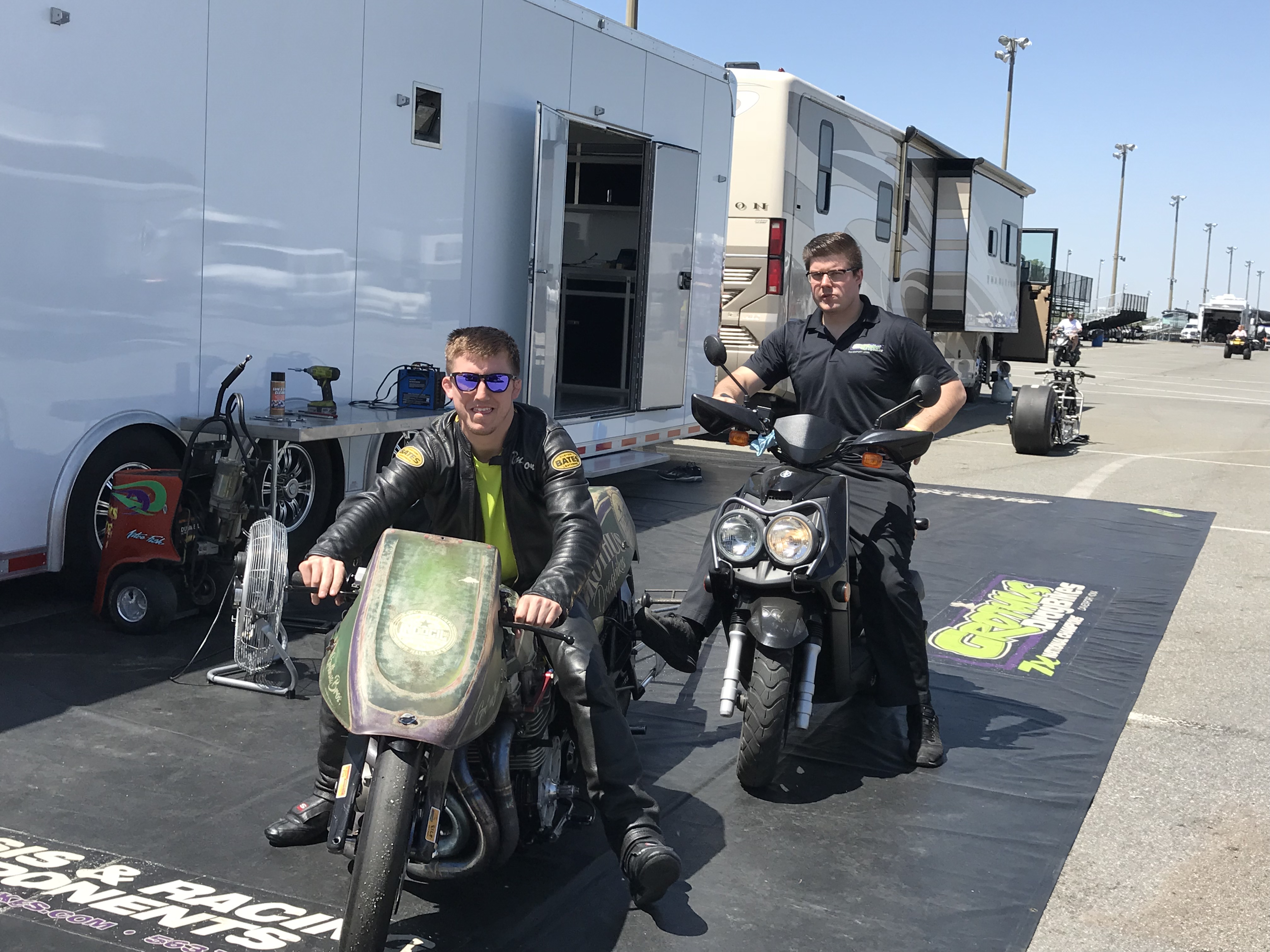 Brody also advanced to the second round of Super Comp on the Mike Cassity "Big Brother" bike, another creation built by the late James "Puppet" DiTullio of Race Visions.
Eperjesi suffered from a mechanical gremlin on his Pro Mod Motorcycle "Lucy", losing to veteran Paul Gast in the first round.
"We have not put our finger on what the issue is but we will get to the bottom of it," Ed said.
Brunson is predicting a breakout season for his GDB teammate Eperjesi.
"He eats, lives and sleeps racing and has a lot to do with our increased performance over the past couple of years," Brunson said. "We talk weekly, if not daily, about tune-ups and ideas."
Canadian Gosselin of CPR Argicoles, put in a strong performance in Pro Open, finishing runner-up to Rick Perry with a backup motor.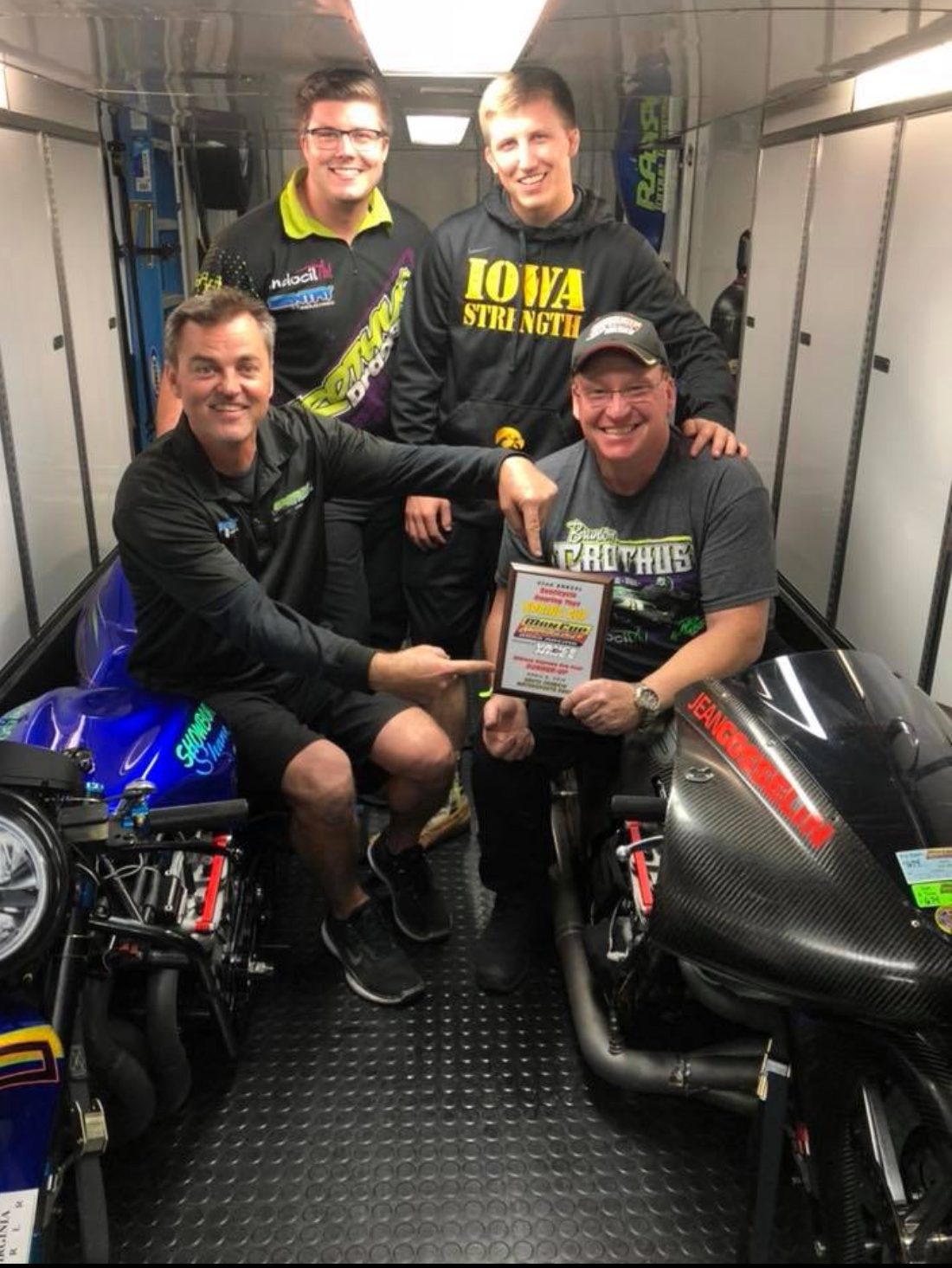 "I couldn't be more proud of the effort and the mixed results from the very first events of the year, Ed said. "We had fun."
The focused team is hoping for much more fun and many more win lights in months to come.
GDB thanked partners Indocil Art, engine builder Tom Klemme from Klemme Performance, Jean Gosselin Motorsports, CPR Agricoles, Robinson Industries, Schnitz Electronics, Trick Tools, Roemer Machine, and finally PDRA PXM Title sponsor Drag965.