Chris Garner-Jones set two goals for race day after qualifying No. 1: run in the 3-second range and win the race at the PDRA Red Line Oil Carolina Nationals at Darlington Dragway.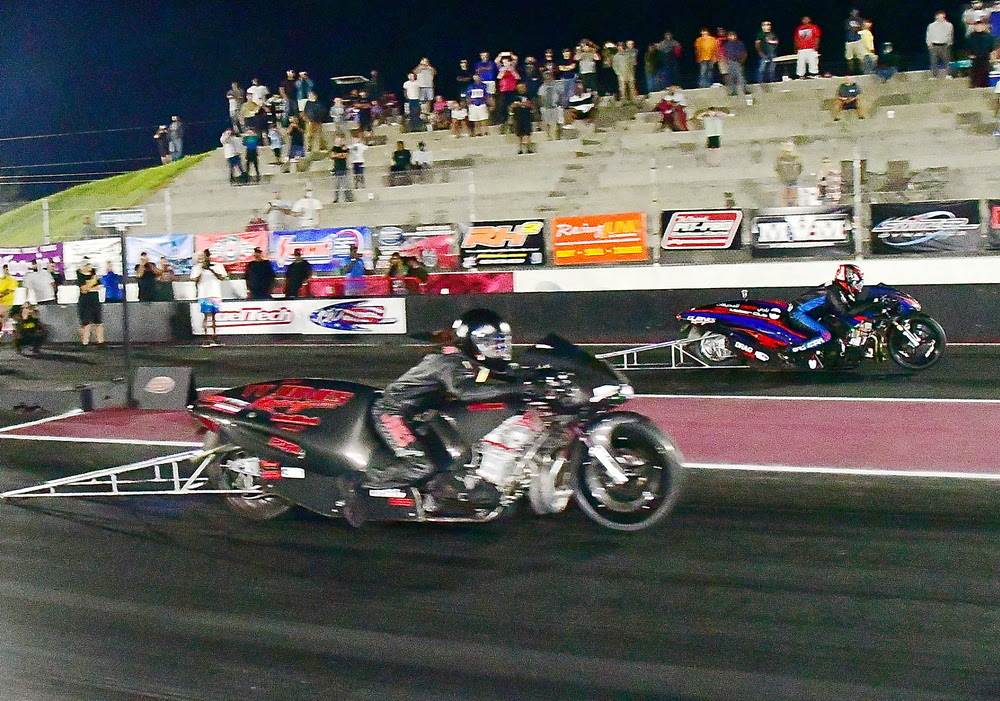 By just ten-thousandths of a second, Garner-Jones earned his second No. 1 qualifier award of the season aboard his T.T. Jones Racing Hayabusa. The 2021 world champion posted a 4.002 at 176.82 in the second qualifying session, just missing his goal of a 3-second pass. He'll have a first-round bye, which he'll use to attempt to get into the 3s.
"We came in here looking for a victory. Nothing less than that," Garner-Jones said. "No. 1 qualifier, that's a start. Hopefully we can capitalize off of that and get us a victory tomorrow. I'm coming out tomorrow first pass looking for a 3. I was looking for a 3 on my first pass today. A victory would be great because I haven't had one since the second race. Last race, we got to the final but we blew up in the final. It's been rough this year, man. It really has, but we are going to keep chipping away at it, and we'll try to get us a victory"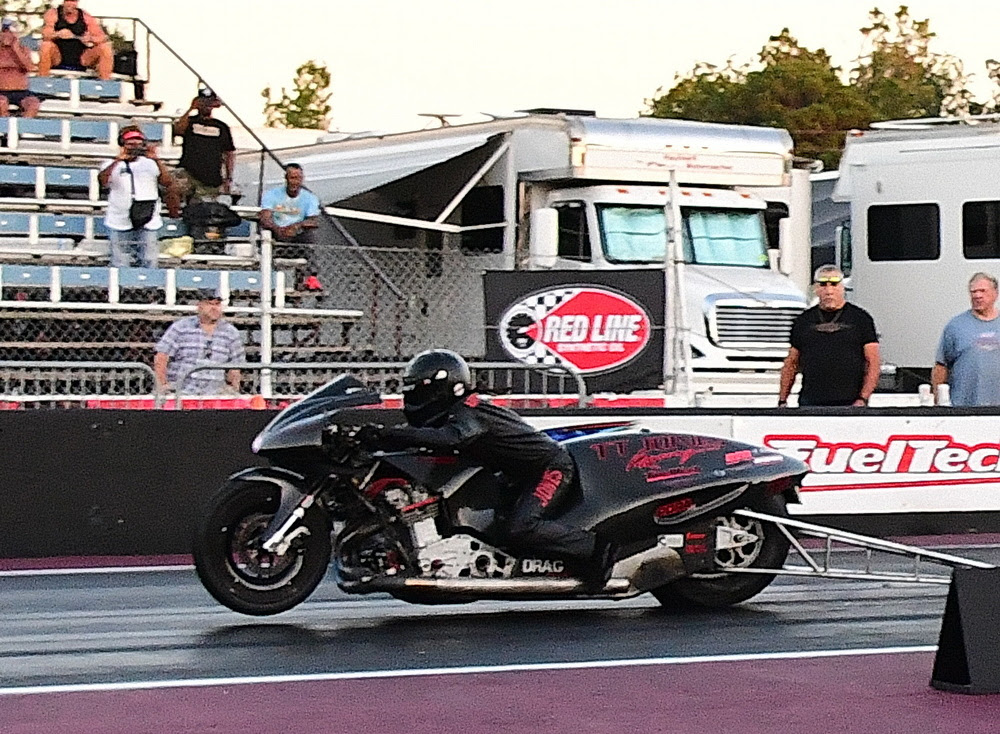 Kuwait's Meshal Al-Saber rode Brad McCoy's Q80 Racing Hayabusa to a 4.002 at 175.78 in the final session to sit No. 2 behind Garner-Jones. Fellow Kuwait-based rider Mohammed Alawad qualified third with a 4.083 at 174.76.
Garner-Jones accomplished both goals in the final round when he fired off a 3.985 at 177.73 to defeat T.T. Jones Racing teammate Alawad, who ran a 4.051 at 175.30. It was Alawad's first final round in PDRA competition, though the two riders have faced off in final rounds during winter races in the Middle East.
"That was a win for me, seeing [Alawad] in the finals," said Garner-Jones, who thanked his brother and tuner, William Garner-Jones, the rest of his family-based team, and Jerry Meddock of Red Line Motorsports Media. "After the semis, we got to the trailer, took the clutch apart, and our crank was messed up. So we had to change motors in between rounds. That was the first pass on that motor and it went 3.98. It took a lot to get the win, and of course, my tuner is pretty good."
As the No. 1 qualifier, Garner-Jones started eliminations with a bye run, which he used to set low E.T. of the round, a 4.037 at 177.30. He stepped up in the semis with a 4.014 at 178.57 to beat Tyrone Lemons' 4.076.
Alawad ran a 4.142 in the first round over Gerald Smith. His second-round match with points leader Brayden Davis was decided on the starting line, as Davis went red by .004 on a 4.039 pass. Alawad got the win with his 4.076.
There are more videos on the Cycledrag Youtube channel (please subscribe here) and the Cycledrag Facebook page (Please like here) and more will be coming soon. Check back daily.