Pro Stock Motorcycle's Eddie Krawiec delivered a strong performance under the lights at the prestigious 68th annual Dodge Power Brokers NHRA U.S. Nationals, racing to the provisional No. 1 position on Friday at Lucas Oil Indianapolis Raceway Park.
Looking for his 50th career win on drag racing's grandest stage, Krawiec made a strong first impression in Pro Stock Motorcycle on Friday, delivering a 6.826 at 198.79 on his Vance & Hines Suzuki. It would be the second top spot of 2022 for Krawiec, who has advanced to back-to-back final rounds this year, and the 51st in his career. In addition to the milestone career victory, Krawiec, the defending event winner at Indy, is also seeking his first victory of the season.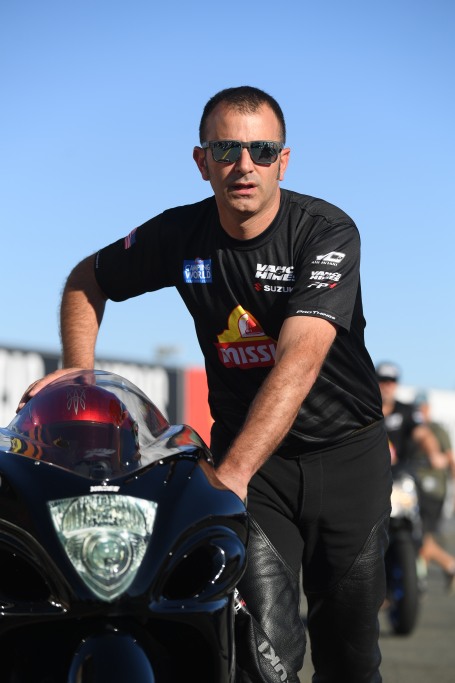 "I just want to win," Krawiec said. "I'm just going to come out here and stay focused on my program, keep my head looking forward. I feel very confident. I've got a good motorcycle and I'm coming into where I need to be at the right time. This is a points-and-a-half and it's about being really consistent on raceday."
Angie Smith is currently second after the opening qualifying session with a run of 6.859 at 199.85 and Jerry Savoie is a spot behind after going 6.882 at 192.91.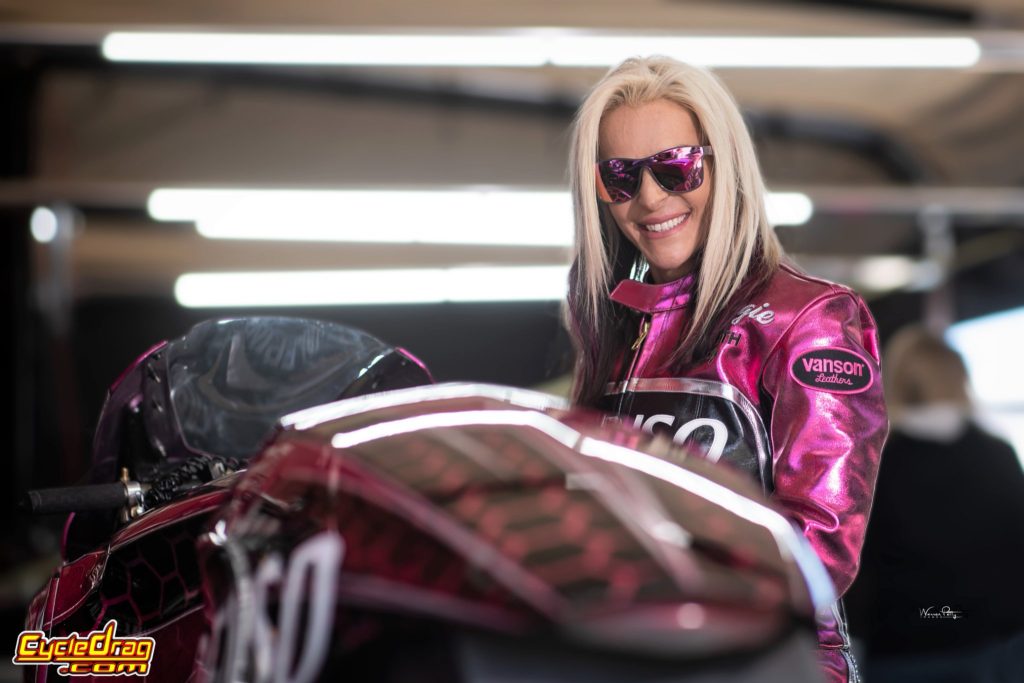 Qualifying continues at 1:15 p.m. ET on Saturday at the prestigious Dodge Power Brokers NHRA U.S. Nationals at Lucas Oil Indianapolis Raceway Park. The Pep Boys NHRA Top Fuel All-Star Callout will also finish on Saturday, with the semifinals taking place at 2:40 p.m.
Pro Stock Motorcycle — 1. Eddie Krawiec, Suzuki, 6.826, 198.79; 2. Angie Smith, EBR, 6.859, 199.85; 3. Jerry Savoie, Suzuki, 6.882, 192.91; 4. Hector Arana Jr, Buell, 6.884, 198.76; 5. Angelle Sampey, Suzuki, 6.886, 197.59; 6. Karen Stoffer, Suzuki, 6.890, 196.27; 7. Marc Ingwersen, EBR, 6.898, 195.00; 8. Steve Johnson, Suzuki, 6.929, 196.10; 9. Jianna Evaristo, Suzuki, 6.937, 192.28; 10. Malcolm Phillips Jr., Suzuki, 6.946, 194.41; 11. Scotty Pollacheck, EBR, 6.958, 196.53; 12. Kelly Clontz, Suzuki, 6.981, 194.04; 13. Joey Gladstone, Suzuki, 7.017, 193.49; 14. Chris Bostick, Suzuki, 7.079, 190.00; 15. Matt Smith, Suzuki, 7.079, 168.77; 16. Gaige Herrera, Suzuki, 7.172, 184.55. Not Qualified: 17. Ryan Oehler, 7.396, 156.08; 18. Chip Ellis, 7.891, 168.49; 19. Ron Tornow, 10.209,84.16.
There are more videos on the Cycledrag Youtube channel (please subscribe here) and the Cycledrag.com Facebook page (Please like here) and more will be coming soon. Check back daily.