The unpredictability of nitro racing is beyond captivating and the talent level in the NHRA Mickey Thompson Top Fuel Harley category continues to elevate. With many focused on the fierce Tii Tharpe vs. Doug Vancil rivalry, the innovative Jay Turner supercharged bike or the anticipated breakout of talented veterans Rickey House and Bob Malloy, it was second-year racer Beau Layne who stole the show in Arizona.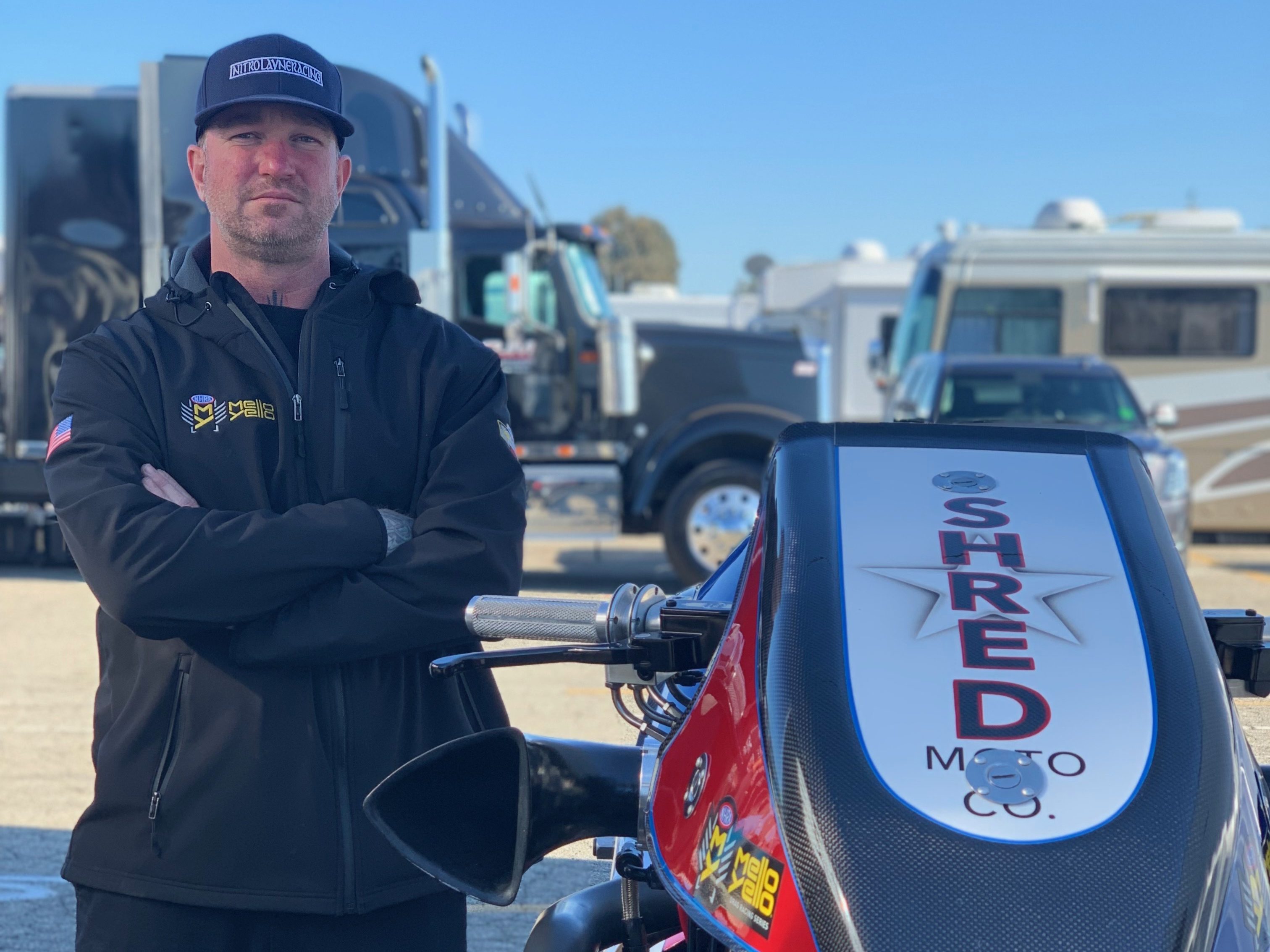 The 43-year-old from Redding, Calif. realized a dream by capturing the first NHRA national event victory of his career at the Magic Dry Organic Absorbent Arizona Nationals from Wild Horse Pass Feb. 22 – 24.
"It feels great," Layne said. "It's a dream come true."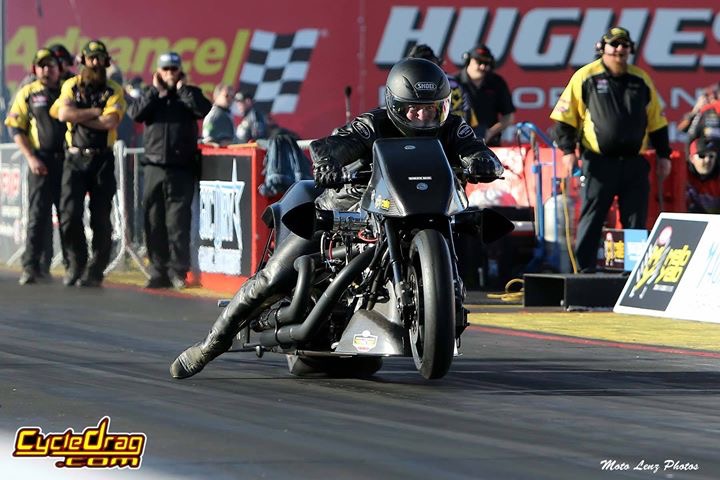 The Harley class was limited to just two qualifying hits due to a chilly and wet start to the normally hot and dry event.
Layne, coming off a career best 6.37 in Pomona and 6.38 at Wild Horse Pass in testing, qualified in the No. 5 spot with a 6.43 at 229 mph.
On race day Layne powered past Rickey House with another career best, 6.30 to a 6.68. In round No. 2 veteran Kevin Boyer was unable to make a clean run and Layne advanced to the final with a 6.58.
In a final round showdown with point leader Vancil both men cut bracket-racer-like lights with Vancil getting the slight edge .020 to .025. Vancil lost power and Layne took the win with a 6.38 at 220 mph.
"I wanted to beat Doug off the line. I saw him leave ahead of me," Layne said. "I thought it would be over there but then he just disappeared. I tucked in tight."
Layne thanked his crew chief Jack Romine for the unforgettable first win.
As he pointed out in the article in the beginning of the season, Layne is in search of funding to compete all season. As of now the first-time winner says he does plan to enter the upcoming Gatornations from Gainesville, Fla. March 14-17.
There are more videos on the Cycledrag Youtube channel (please subscribe here) and the Cycledrag.com Facebook page (Please like here) and more will be coming soon. Check back daily.