Angelle Sampey powered her Team Liberty Racing Buell to her first semifinal appearance of the 2018 season at the 38th annual NHRA Southern Nationals at Atlanta Dragway. Teammate Cory Reed qualified in the top half but fell in the first round of eliminations in a close matchup against Scotty Pollacheck.
In the first round, Sampey was qualified No. 11 after four rounds of qualifying at the Commerce, Ga.-based track and had a first round matchup against Matt Smith. As both competitors staged their Pro Stock Motorcycles, Matt Smith left early with a -.030-second red light and Sampey's troubled 7.176, 179.83 advanced over Smith's 6.906, 193.18.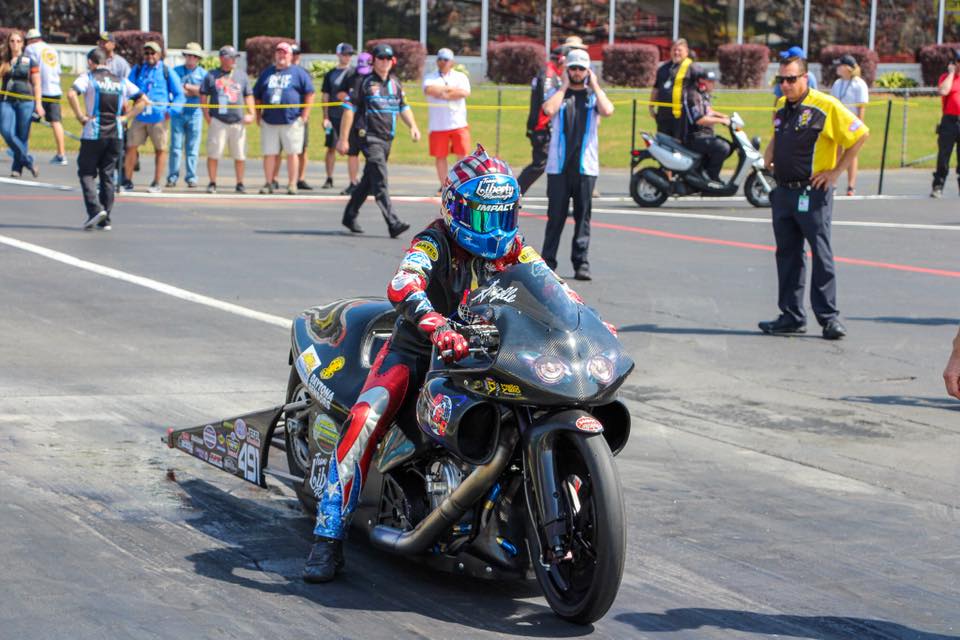 Second round, Sampey took on Andrew Hines. With eight Pro Stock Motorcycle World Championships between them, Sampey captured .030-seconds advantage on the starting line over Hines and drove it all the way to the win with 6.939, 193.18 over Hines' 6.916, 193.16.
"That's who we come here to beat," Sampey said with pure adrenaline running through her veins. "Winning on a holeshot is the best way to win! I can't thank my team enough for all the hard work they've been putting in."
In the semifinals, Sampey clocked in with a 6.978, 191.40 but it wasn't enough to edge out Scotty Pollacheck's .009-second reaction time and a 6.960, 191.16.
"We're going to test between now and Chicago," Reed said. "We really have a good thing going since we switched over to the Buell at the last race and I think some more seat time will only grow our potential."
ANGELLE SAMPEY, TEAM LIBERTY RACING BUELL
Qualified: No. 11
First Round: SAMPEY (7.176, 179.83) defeated Matt Smith (6.906, 193.18)
Second Round: SAMPEY (6.939, 193.18) defeated Andrew Hines (6.916, 193.16)
Semifinals: Scotty Pollacheck (6.960, 191.16) defeated SAMPEY (6.976, 191.40)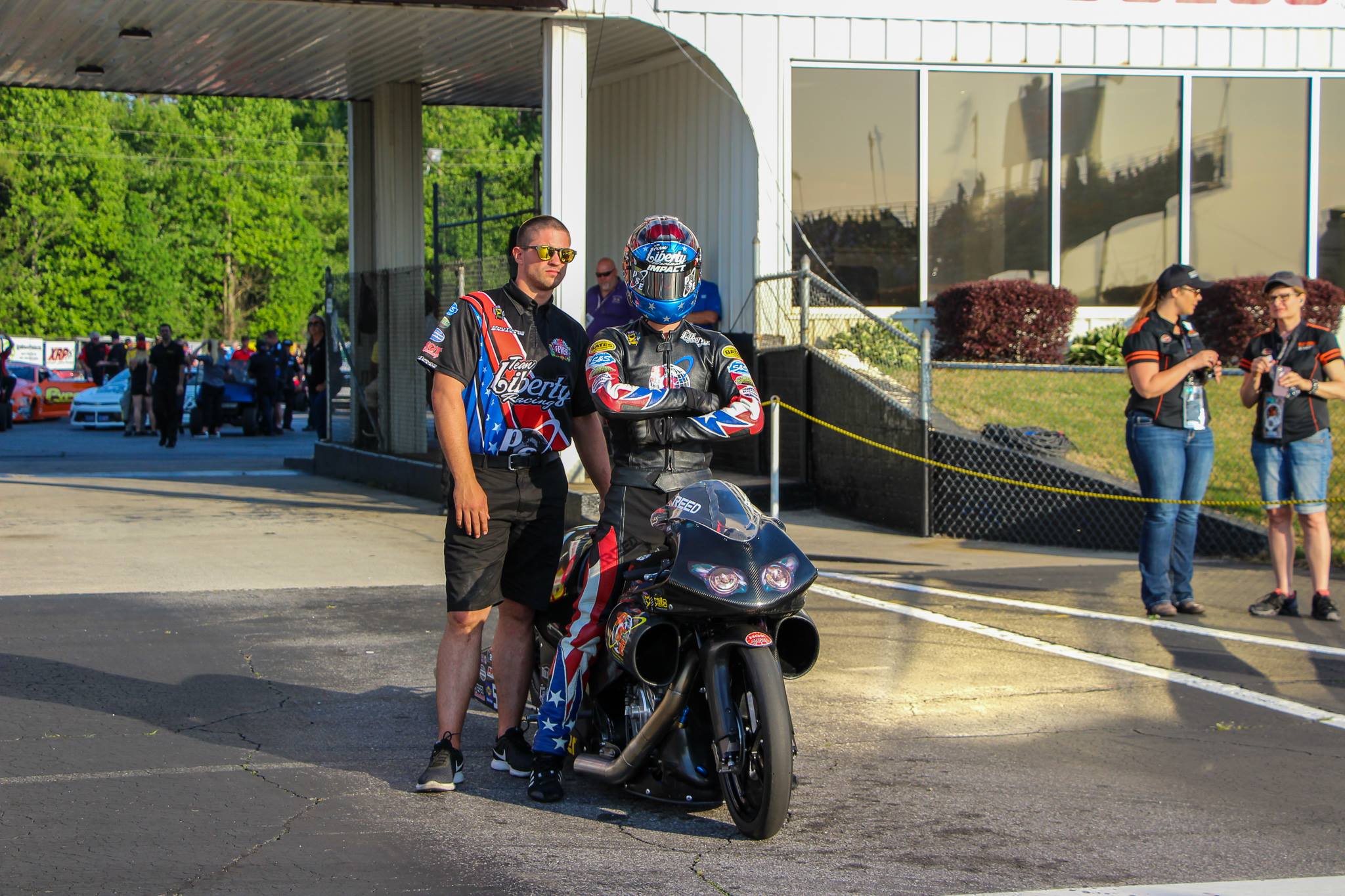 CORY REED, TEAM LIBERTY RACING/FIREADE BUELL
Qualified: No. 7
First Round: Scotty Pollacheck (6.933-seconds, 192.36 mph) defeated REED (6.978, 190.32)