Three-time NHRA champion Angelle Sampey announced her departure from Cory Reed's Team Liberty Racing Pro Stock Motorcycle team.
Sampey says a lack of funding is preventing her from being able to compete on the squad in 2019. Reed plans to race full-time in 2019 along with new teammate Joey Gladstone. Sampey says the option to run a third motorcycle was discussed but unfortunately the sponsorship dollars needed to absorb the cost never materialized.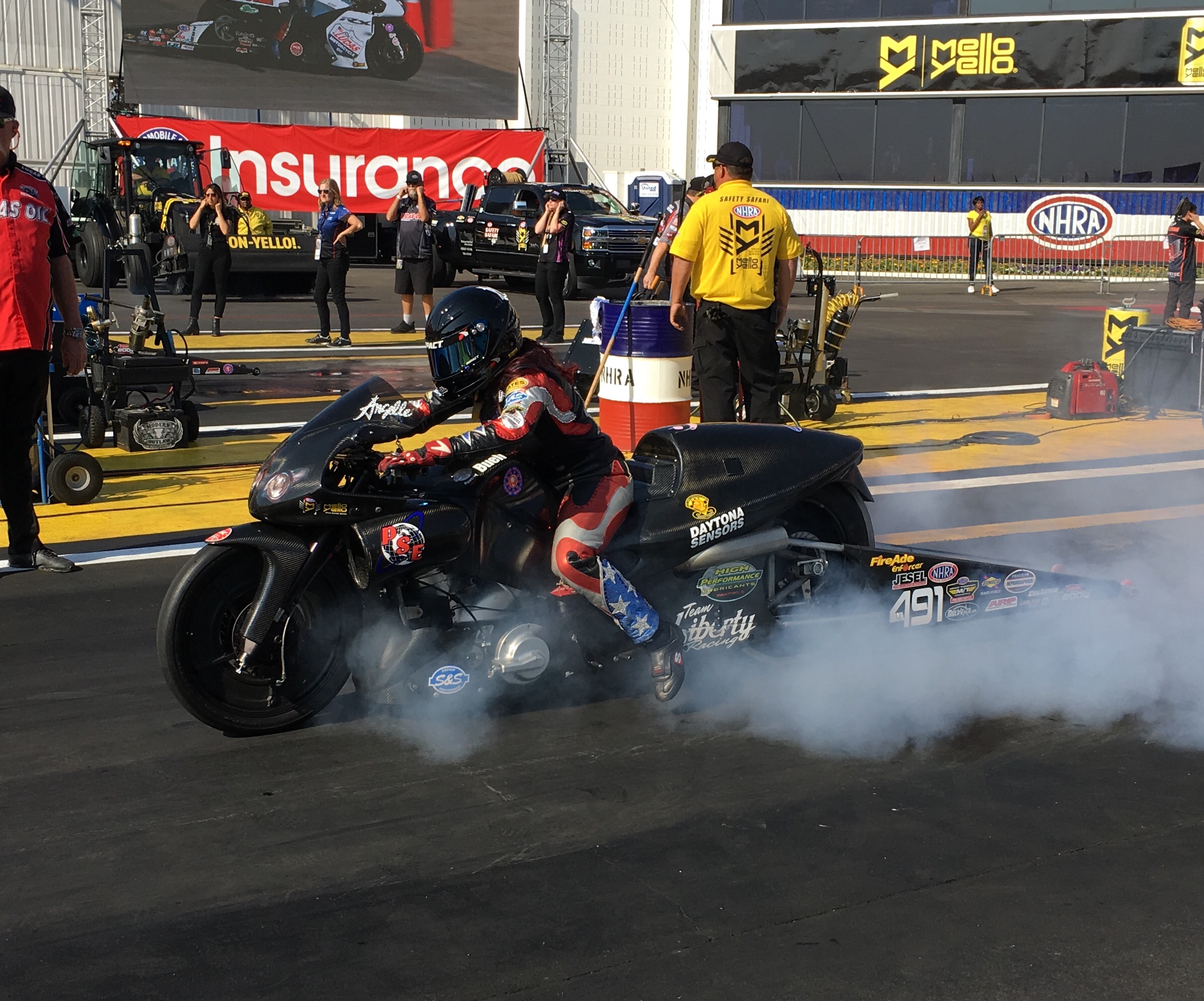 "After the season ended in Pomona, Cory and I sat down to discuss our future together and the direction of the team and as a result of those discussions, I decided that it was best to take a step back and look at other options," Sampey told NHRA.com. "I am extremely grateful to Cory Reed, the Whiteley family, and everyone at Liberty Racing for allowing me to be a part of the team and continue my career these last two seasons. We had our share of growing pains but I'm proud that we were able to make it into the top ten this year."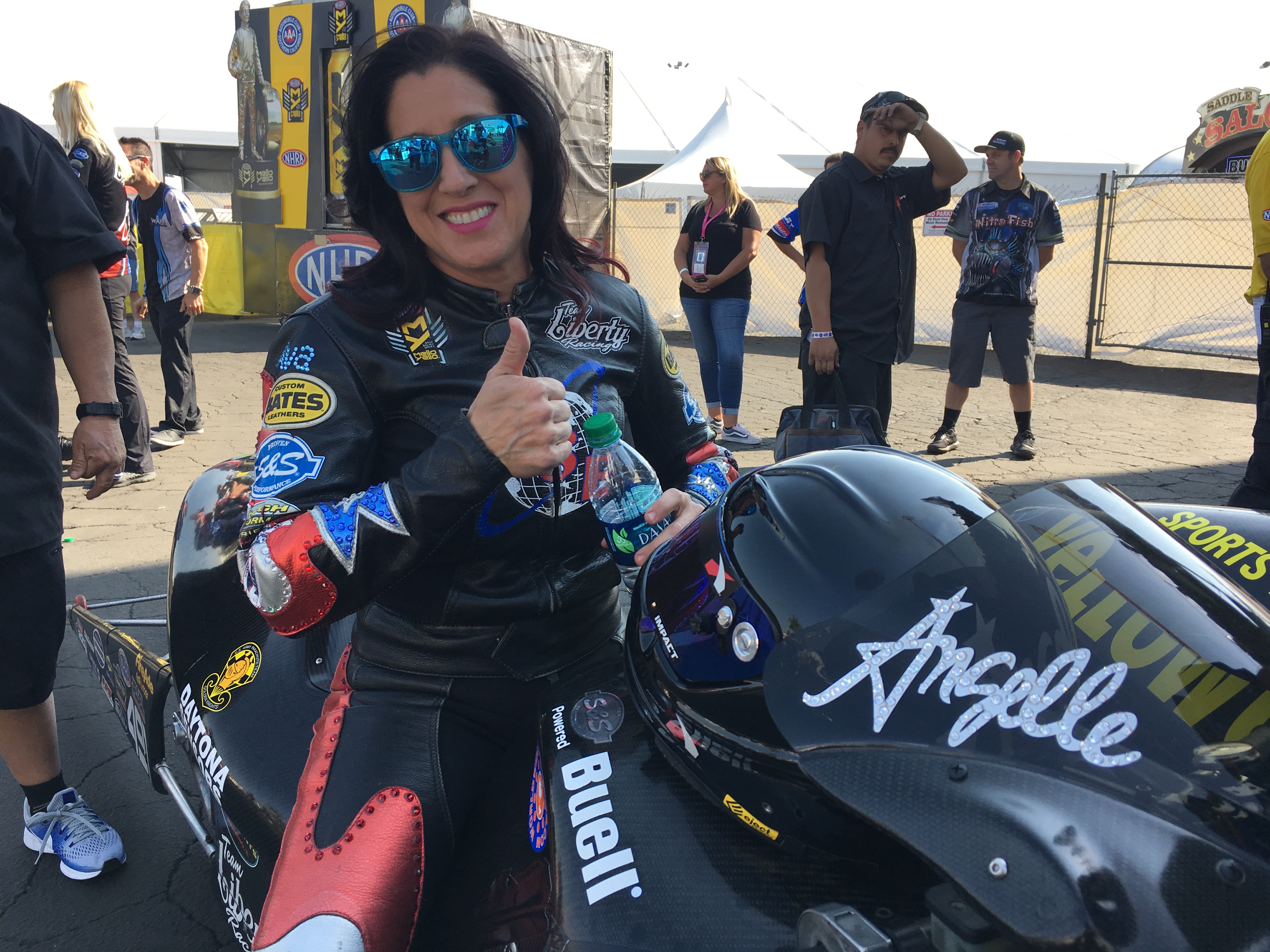 Sampey says she will continue to look for a ride for the upcoming season.