Sam Wills on the Brakes Hard
Top Fuel News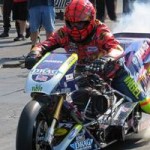 Larry "Spiderman" McBride and Dave Vantine's exciting Top Fuel Motorcycle match race battle at the WPGC Bike Fest from Maryland International ...
[+]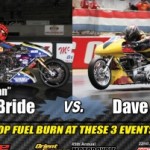 During last year's three-event match race series between Top Fuel legend Larry "Spiderman" McBride and impressive third-year nitro racer Dave Vantine, ...
[+]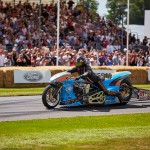 Following the The Gulf Oil Dragracing team's inaugural and award winning appearance at the 2013 event they were unable to accept their ...
[+]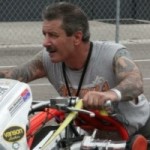 Larry "Drums" Brancaccio continues to recover from an accident where he ran off the end of the drag strip during Nitro ...
[+]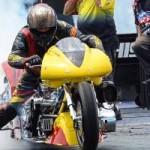 The HTP Performance Man Cup Nationals from Memphis, Tenn., June 20-21, proved to be a challenging event for riders and tuners ...
[+]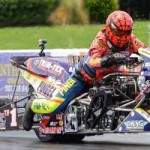 Top Fuel Motorcycle legend Larry "Spiderman" McBride is in his 37th year of professional drag racing. He's done it all. Yet he ...
[+]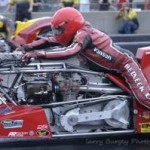 The following is a weekend blog from the HTP/Motec Manufacturers Cup, June 20-21 by Chris Hand crewman Dick Boxell. Boxwell writes; The ...
[+]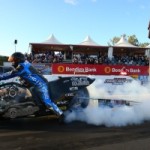 Chris Matheson's Top Fuel Nitro Harley Team ended the Australian National Championship season in third position on 203 points, some eleven ...
[+]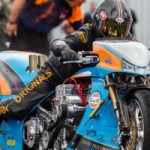 Following the amazing run of success for the Gulf Oil Dragracing – Grand Prix Originals Top Fuel team in the FIM ...
[+]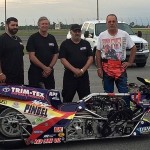 Dragbike racing fans have not seen the last of one of the sport's most famous and accomplished motorcycles. Top Fuel legend and ...
[+]
Nitro Dragbike Image of the Day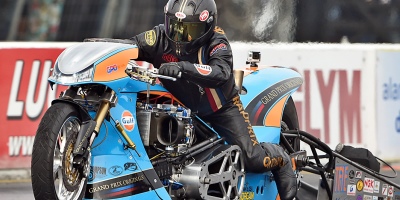 Harley-Davidson News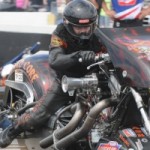 Day one of the inaugural Nitro Jam Nationals presented by Good Vibrations at Spokane County Raceway was a success. The track ...
[+]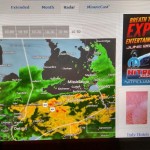 Mother Nature strikes again as the IHRA Mopar Nationals Nitro Jam event has been postponed due to rain.   The Environment Canada is ...
[+]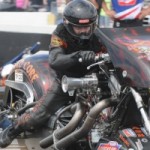 The IHRA Mopar Nitro Jam Nationals kicked off at Grand Bend Motorplex for the first Canada race of the 2015 season. Local ...
[+]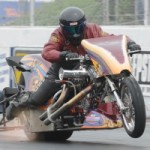 The International Hot Rod Association (IHRA) drag racing community will see a familiar face this weekend at Grand Bend Motorplex as ...
[+]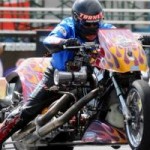 The President's Cup Nationals Fueled by Sunoco was in full swing when remnants from Tropical Storm Bill moved into the Southern ...
[+]