ADRL Round 6
Top Fuel News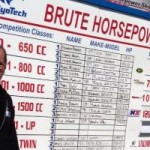 There isn't a motorcycle racer who knows more about horsepower than the "Spiderman" Larry McBride, who has won a staggering total ...
[+]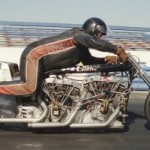 While evolution implies a continual movement in one forward direction, it can mean returning to where you began if that proves ...
[+]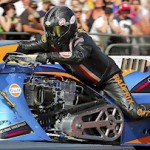 The Gulf Oil Dragbike racing – Grand Prix Originals Top Fuel team are pleased to announce that they will be competing ...
[+]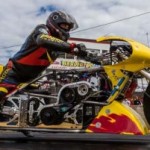 Top Fuel Motorcycle competitor Dave Vantine will match race his mentor Larry "Spiderman" McBride at three MIROCK events this season. The ...
[+]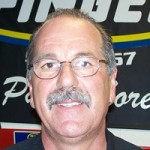 Top Fuel Motorcycle legend Larry "Spiderman" McBride's 36th year of drag racing will be unlike any he has had before. For the ...
[+]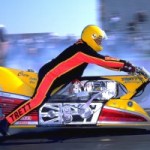 If we value human life as much as we do this sport, it's time we rethink where to put the finish ...
[+]
On Thursday, December 12, 2013, at 9:30am, the doors will open to the annual Performance Racing Industry show, held in ...
[+]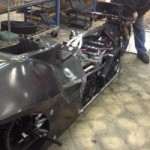 Top Fuel Motorcycle 11-time champion, Larry "Spiderman" McBride is getting closer to unveiling his brand new, state-of-the-art nitro dragbike. "We are almost ...
[+]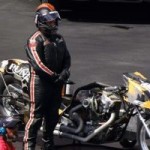 Dale Nilles finished the weekend with a win and the championship for the Manufactures Cup Series. Dale won 2 of the ...
[+]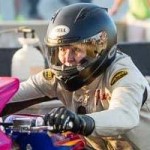 Not only did Janette Thornley and the Dream Chaser Dragbike Racin' team go a lot of miles to race, but they ...
[+]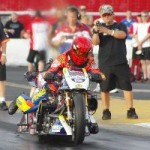 The much vaunted Battle of Bradenton, a clash of Top Fuel motorcycle titans took place just a week ago at the ...
[+]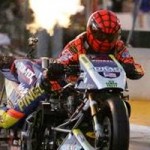 Who is the quickest and most tenacious Top Fuel dragbike racer in the world? Fans sought the answer at one of the ...
[+]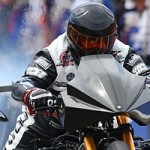 Three time Australian Top Fuel Motorcycle Champion returned to the scene of one of the more spectacular high speed crashes in ...
[+]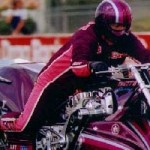 On September 1, 1996 motorcycle drag racing lost perhaps the greatest Top Fuel rider in the sport's history when Elmer Trett ...
[+]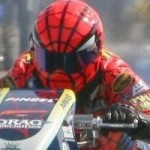 On Friday, November 8th, 2013, at a drag strip located in Bradenton, Florida in the USA, a clash of Top Fuel ...
[+]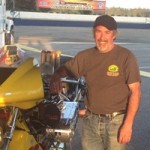 When college football players transition into the NFL, many express how it's an overwhelming challenge, adapting to how much quicker the ...
[+]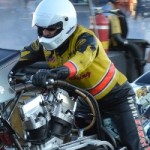 On Tuesday prior to the AMRA final event of the year, the crew of Hawaya Racing headed to "the Rock" in ...
[+]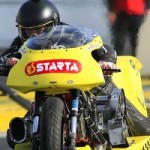 On August 24th, 2012, Top Fuel motorcycle drag racer Peter Svensson, of Sweden, while racing during the Scandinavian Internationals, fired a ...
[+]
Dragbike News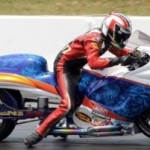 Having properly set-up suspension is one of the most important things you can do to gain maximum performance out of your ...
[+]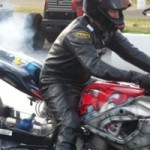 Longtime motorcycle drag racer, Rob "Superman" Hunnicutt will be doing some drag racing on four wheels this season. The former Outlaw Pro ...
[+]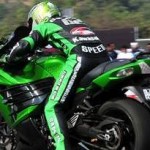 During the Valley Run 2014 event held at Aamby Valley in Pune India, Philadelphia-native and multi-time American champion, Rickey Gadson broke a record ...
[+]
Image of the Day